Building Briefs – February 22nd
---

---
Murray & Currie acquires two Edinburgh property agencies
Scottish real estate agents Murray & Currie Property have acquired two independent property agencies in Edinburgh, Traquair Lettings and Crombie & Co.
By adding these two portfolios, the firm has expanded its managed properties by 26% and increased its management fee income by 23%, creating three new positions.
Harry Crombie, former director of Crombie & Co, said: "Richard and Steve, as well as the rest of the team, have made the whole process seamless. We are now working together and I am here to help with the ongoing service and integration of my business, whereas other companies and people can be less accommodating, letting a former business owner get involved in the day to day and decision making."
Steven Currie from Murray & Currie said: "We are feeling very positive about the future of the property market in Edinburgh. It is our responsibility as experienced and qualified agents to ensure the growth continues to be consistent, steady and in line with expectation."
Sandy Penny, former director of Traquair Lettings, added: "It was important to choose the best options available to our landlords and tenants, and Murray & Currie stood out as the obvious choice."
Forfar leisure centre to be demolished and replaced by parkland
Angus Council is to progress with plans to demolish Lochside Leisure Centre in Forfar and reinstate the common good land it sits upon on back to parkland for the local community.
Plans in 2013 were agreed to build a new state-of-the-art campus in Forfar that exceeded the facilities at Lochside and rendered them redundant.
The building, which has suffered subsidence and had various remedial works carried out on it through its existence, was subsequently declared surplus to requirements in May last year. The demolition costs are accounted for in the council's current budget. Since its closure nearly two years ago, there has been no developed community interest in the property.
Recently, an offer was received for the purchase of the building, two car parks, outbuildings and tennis courts, but the council said it could not be accepted as a separate community asset transfer request has been made for the tennis court area, which needs to be considered first to comply with legislation.
A special meeting of Angus Council on February 7 considered the options for the building and re-confirmed the decision to progress with demolition.
Revamp approved for Inverness Victorian Market
Highland Council's city of Inverness area committee have agreed to go forward with the refurbishment of stonework at the Inverness Victorian Market Academy Street entrance at a cost of £43,000.
The project has received a grant of £30,256.52 from the Inverness Townscape Heritage (TH) Project and £12,743.48 from the Inverness Common Good Fund totalling £43,000. The Inverness TH Project is a collaboration of funding partners including Inverness City Heritage Trust (ICHT), Historic Environment Scotland (HES), The National Lottery Heritage Fund (NLHF) and Highland Council. It is co-ordinated and led by Highland Council.
In order to progress the stonework project, members agreed to defer mechanical and electrical works along with new door installations at the Victorian Market, to tie the works in with the future shop front redesign project to gain economies of scale.
Looking forward, £0.150m remains allocated towards the upgrading of shop fronts at the Victorian Market within the Market Arcade which will include new lighting and flooring.
Tenants move into council homes in West Lothian
Work has been completed on brand new council homes in Armadale.
The development at St Anthony's View is part of West Lothian Council's new-build housing programme.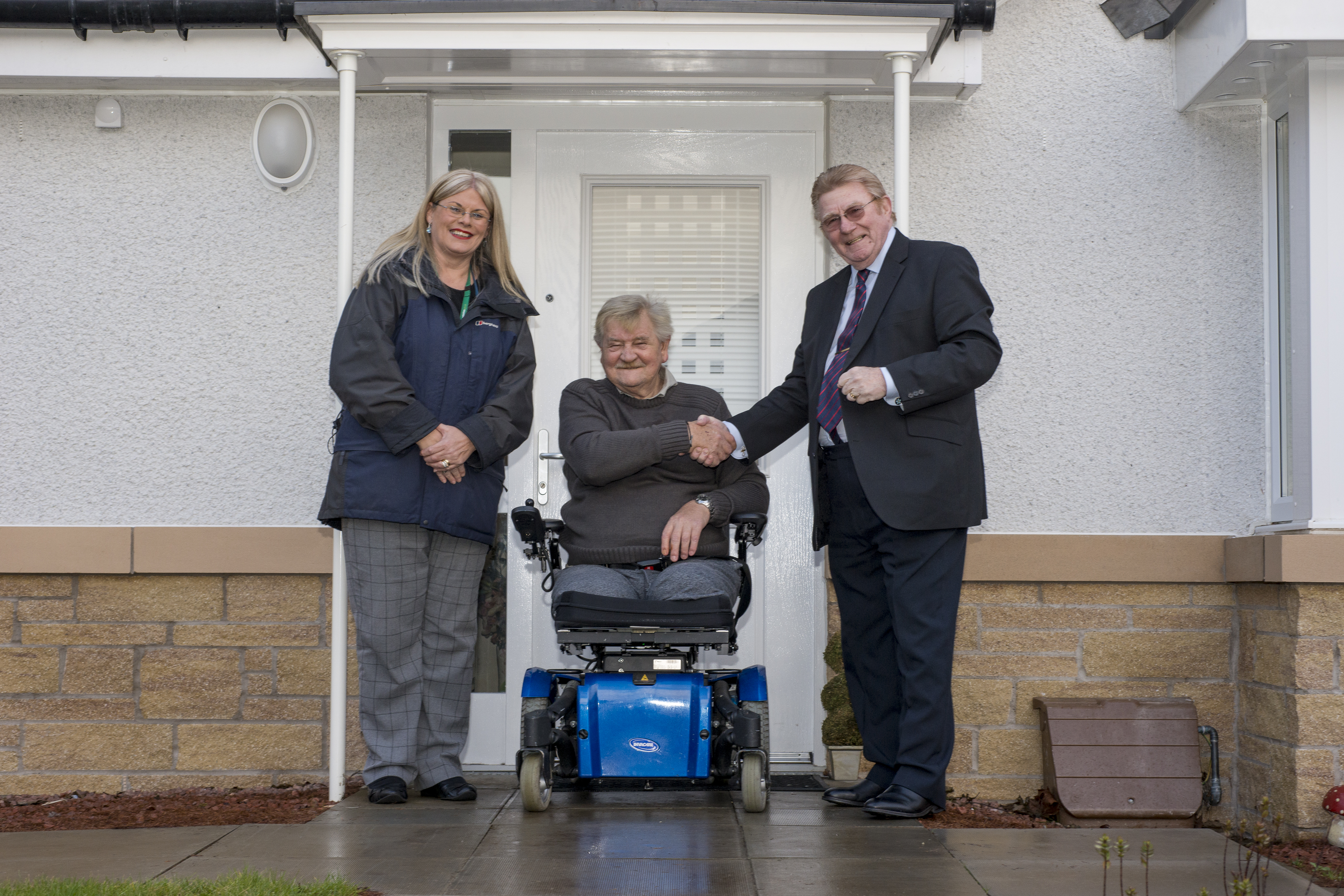 Since 2012, the local authority has delivered 1,631 properties as part of its New Housing Programme which will see 3,000 houses delivered by 2022 making it one of the most ambitious projects of its kind in Scotland.
St Anthony's View is a 22-house development consisting of; four, one bed cottage flats; four, two bed cottage flats; two, one bed wheelchair bungalows; four, two bed wheelchair bungalows; one, three bed wheelchair bungalow; four, two bed semi-detached houses; two, three bed semi-detached houses and one, four bed detached home.
First phase of Inverness primary school refurb complete
Pupils and staff at Smithton Primary School in Inverness have celebrated the completion of the first phase of works on a £3.2 million refurbishment programme of the school.
The 450-pupil school, which is 45 years old, is currently undergoing major refurbishment works. One third of the school is being refurbished and another third is being knocked down and replaced with a new reception, community area and six classrooms as well as extensive exterior changes. The works involve a complete refurbishment of the senior wing and a reception and classroom extension which is being carried out by Morgan Sindall.
Remaining works on the extension at Smithton Primary are expected to be completed by October 2019.