Local firms receive hub South West's Skills and Training Academy awards
---

---
hub South West has presented Skills and Training Academy Awards for Best Training Culture and Best Employment Initiative for Young People to Ayrshire's James Frew Ltd and North Lanarkshire-based CMS Window Systems respectively.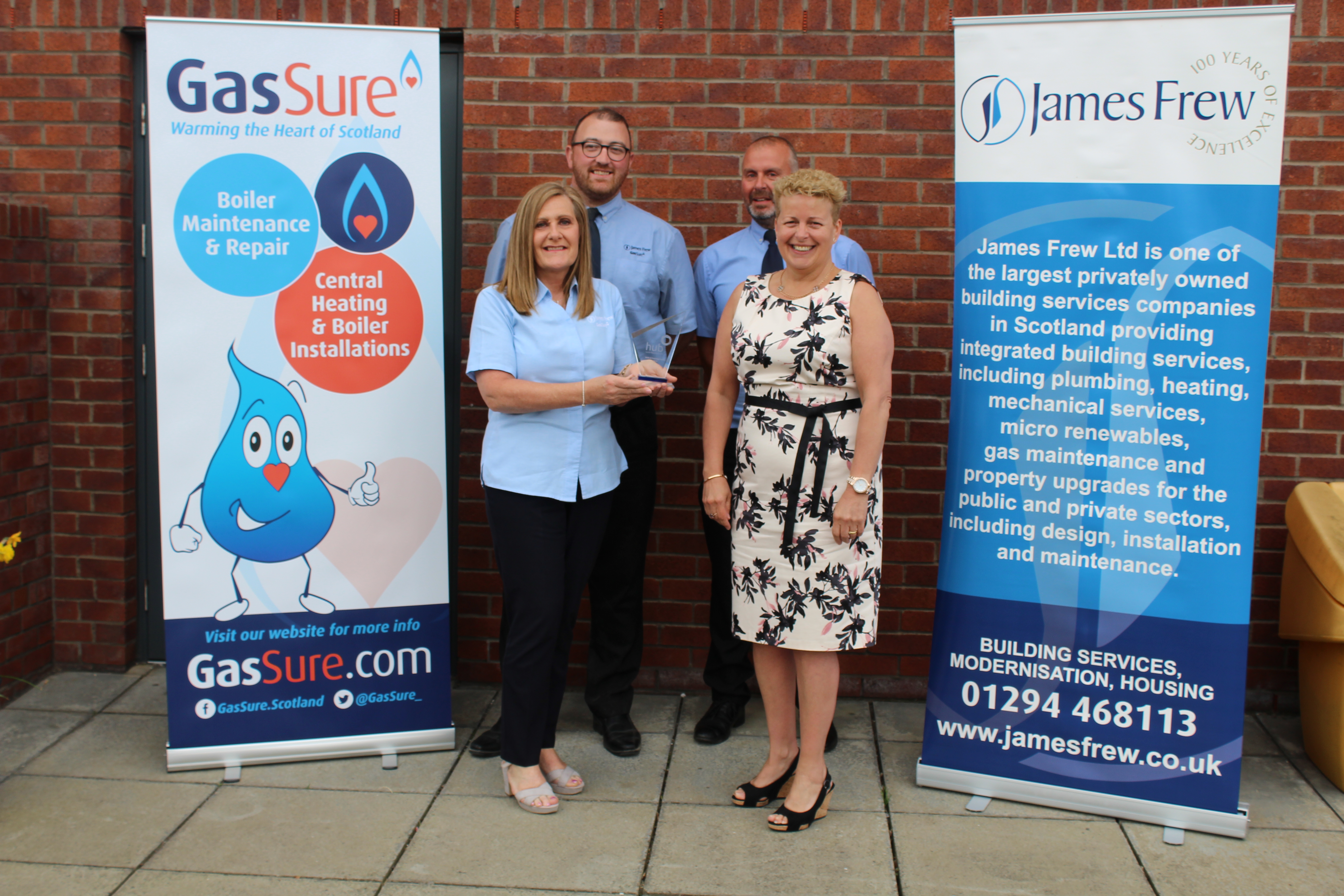 The Academy's awards seek to commend companies throughout south-west Scotland for their commitment to inspiring the next generation of professionals within the construction industry, as well as those firms committed to nurturing staff already working in the sector.
Entries for the Best Training Culture Award were assessed on ideas and programmes that have proven successful, alongside a learning platform which encourages training and staff development and underpins also the overall development of the business.
Brian Johnstone, contracts director of James Frew Ltd., said: "We are delighted to be nominated and to receive the award for Best Training Culture. We are committed to the training and development of all our team members and set up the James Frew Academy to support our training needs.
"Our apprenticeship programme currently has 37 apprentices at various stages of training with the recruitment for the 2019 apprenticeship programme underway. As part of our commitment we have appointed a 'Head of Organisational Development' to continue to drive our training culture."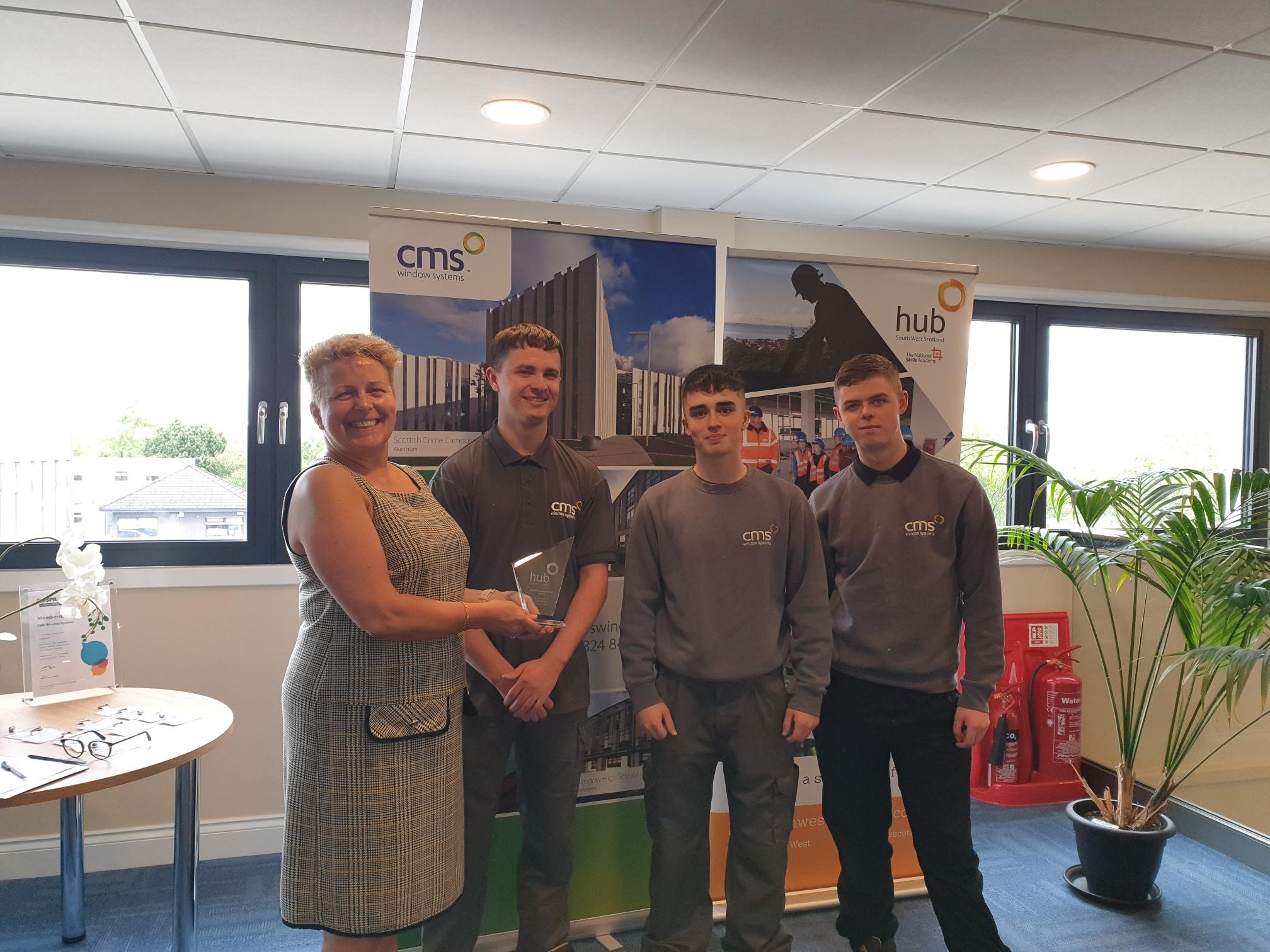 Entries for Best Employment Initiative for Young People were judged on the criteria of youth employment, the introduction of construction as a viable career path, structured framework apprenticeships, graduate programmes and initiatives targeted at women, as well as disadvantaged and disabled people.
David Ritchie, CEO of CMS Window Systems, said: "We are delighted to receive this award from hub South West. To be recognised at this high level for our dedication to providing employment and career opportunities for young people is an honour and a credit to all those involved.
"Our recently launched CMS Academy has been a particularly exciting development, enabling us to offer a comprehensive and structured training programme to even more apprentices in future."
Michael McBrearty, chief executive of hub South West, added: "The skills shortages we have within our sector are all too well-known and these awards mark an important new phase in our partnership's commitment to raising the bar within the industry.
"In addition to supporting our commitment to engaging local communities, the small and larger firms involved with hub South West also strive to play their part in tackling wider skills issues across the industry. It is only fitting that we should applaud their efforts."
All entries had to be directly connected to an initiative contracted by the hub South West partnership. Tier-1 construction industry contractors including Kier, Graham, Morrison Construction and Morgan Sindall, were encouraged to nominate sub-contractors from their supply chains.