Morrison Construction celebrates double win at Saltire Infrastructure Awards
---

---
Two Morrison Construction projects were recognised for being among the best in civil engineering across Scotland after picking up prizes at the prestigious Saltire Infrastructure Awards.
The Queensferry Crossing was awarded the Greatest Contribution to Scotland Award with the Camogli Medical Centre winning the Engineered in Scotland Award.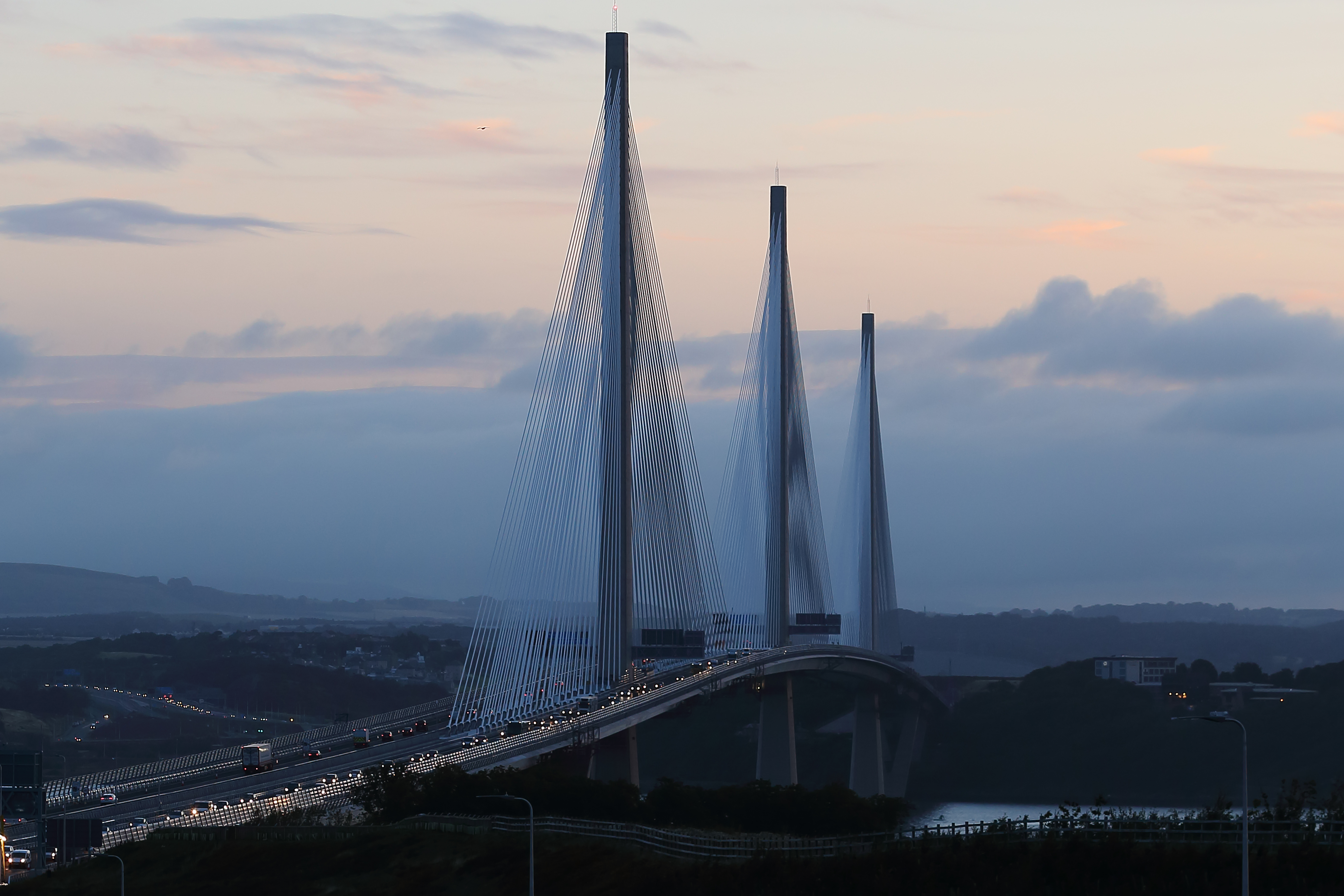 Held in the National Museum of Scotland, the Saltire Infrastructure Awards were organised by the Institute of Civil Engineers (ICE) in partnership with the Civil Engineering Contractors Association Scotland (CECA Scotland) for the Saltire Society.
The Greatest Contribution to Scotland Award adds to a growing collection of recognition the Queensferry Crossing has received, including the Major Project Highway Award won just last week.
Located on the world's most remote inhabited island, Tristan da Cunha, the Camogli Medical Centre site was only accessible by sea, creating challenging design and construction conditions. Home to 256 people the island sits in the South Atlantic 1,500 miles from South Africa and 2,500 miles from the Falkland Islands. Off-site construction was maximised with all material, equipment and plant transferred to shore on a single ship.
Morrison Construction infrastructure Scotland and international managing director, Jim Steele, said: "Considering the outstanding quality of the other shortlisted engineering projects this year, we are honoured to win these two awards from the Saltire Society.
"An achievement that would not be possible without our talented employees who steer these schemes to completion, and I'm pleased to see their work recognised in this way.
"Our people work very hard for our clients to deliver infrastructure of the highest standard, benefitting the communities we work in for many years to come."