Property Services Officer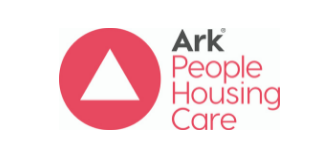 Property Services Officer
HO04/PSO
Location: The Priory
Hours Full-time - 37hrs Salary: £33,887.29
Ark is a major provider of Care and Support to people with long term and enduring conditions such as learning disability, mental health issues, dementia and autism. As a housing organisation, we are one of the smaller providers. Our aim is to ensure that those who use our services get the very best out of Ark to enable them to live a good life and to provide the best quality of housing to our tenants, some of whom we provide support to.
The Property Services Officer will contribute to the effective and efficient management of the organisation's day-to-day and minor/major works Property Service. Ensuring all the organisation's properties are properly maintained to the standard laid out by Ark.
The role of Property Services Officer reports directly to the Senior Property Services Officer (SPSO) and will support the Head of Asset Management (HOAM) as required, on property management matters.
This is an exciting time to become a member of our team following the launch of our 5- year business plan and ambitions to grow and deliver the best possible services to our customers.
In return for your valuable contribution, Ark will also offer you:
A wide range of development opportunities, including comprehensive induction, training and e-learning
Benefits which include up to 36 days paid holiday per year pro rata and a generous employer pension contribution
Hybrid and Flexible Working options available
A range of working hours designed to offer you a good work life balance
Ark will fully fund your Disclosure. If you believe you meet these requirements and are interested in applying for this exciting opportunity with a long-standing, successful organisation, please download our application form and complete by Friday 2nd June 2023. Interviews will be held on Tuesday 13th June 2023.
CVs will not be considered
Latest Events