Senior Programme Manager - Project Management Office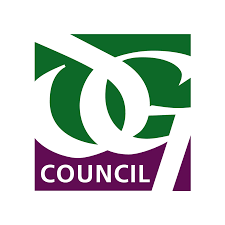 Senior Programme Manager
Dumfries
£52,914 - £56,949
Dumfries and Galloway Council are currently looking for an enthusiastic, skilled and qualified Senior Programme Manager to be part of the Project and Programme Management Office within the Property, Estates and Programmes team.
The creation of the Property, Estates and Programmes service is an exciting new development as part of the Councils transformation change programme for the future.
You will be responsible for the project programming and resource allocation for Dumfries and Galloway Councils construction capital projects. You will lead a team of internal professional and technical officers and external consultants delivering refurbishment and improvement projects within the current built estate.
As Senior Programme Manager you will have extensive experience of the delivery of capital projects within a Local Authority environment. You will work closely with the Project and Programme Management Office Leader providing positive and strong value-based leadership, professional advice and innovative and energy efficient design solutions. You will lead and manage the individual project design teams forecasting and reporting on quality, time and cost across the programme from project inception to completion and hand over.
You will have a proven track record of effective programme and project management delivering high quality and efficient projects.
You will be educated to degree level or equivalent, preferably have professional membership at an appropriate level of a recognised body (ARB, RIAS/RIBA, RICS, CIOB) and have a recognised Project Management Qualification. You will have significant experience in the delivery of capital projects across the public sector including the management of consultants and contractors.
A current driving licence is an essential requirement of this post. However, if you have a disability which precludes you from holding a driving licence consideration will be given if alternative transport can be arranged.
For further information please click here or contact Paul McCulloch, Property Estates and Programmes Manager on 07867 206 287 or paul.mcculloch@dumgal.gov.uk
To apply, click here.
The Closing date for the post of Senior Programme Manager is Friday 17 December 2021. We are unable to accept applications after the closing date. Interviews will be scheduled for week beginning Monday 3 January 2022
Latest Events