And finally… Architect superimposes contemporary buildings onto ancient Iranian sites
---

---
Contemporary buildings by architects including Zaha Hadid, Daniel Libeskind and Norman Foster have been fused with ancient sites in Iran in a conceptual project by architect Mohammad Hassan Forouzanfar.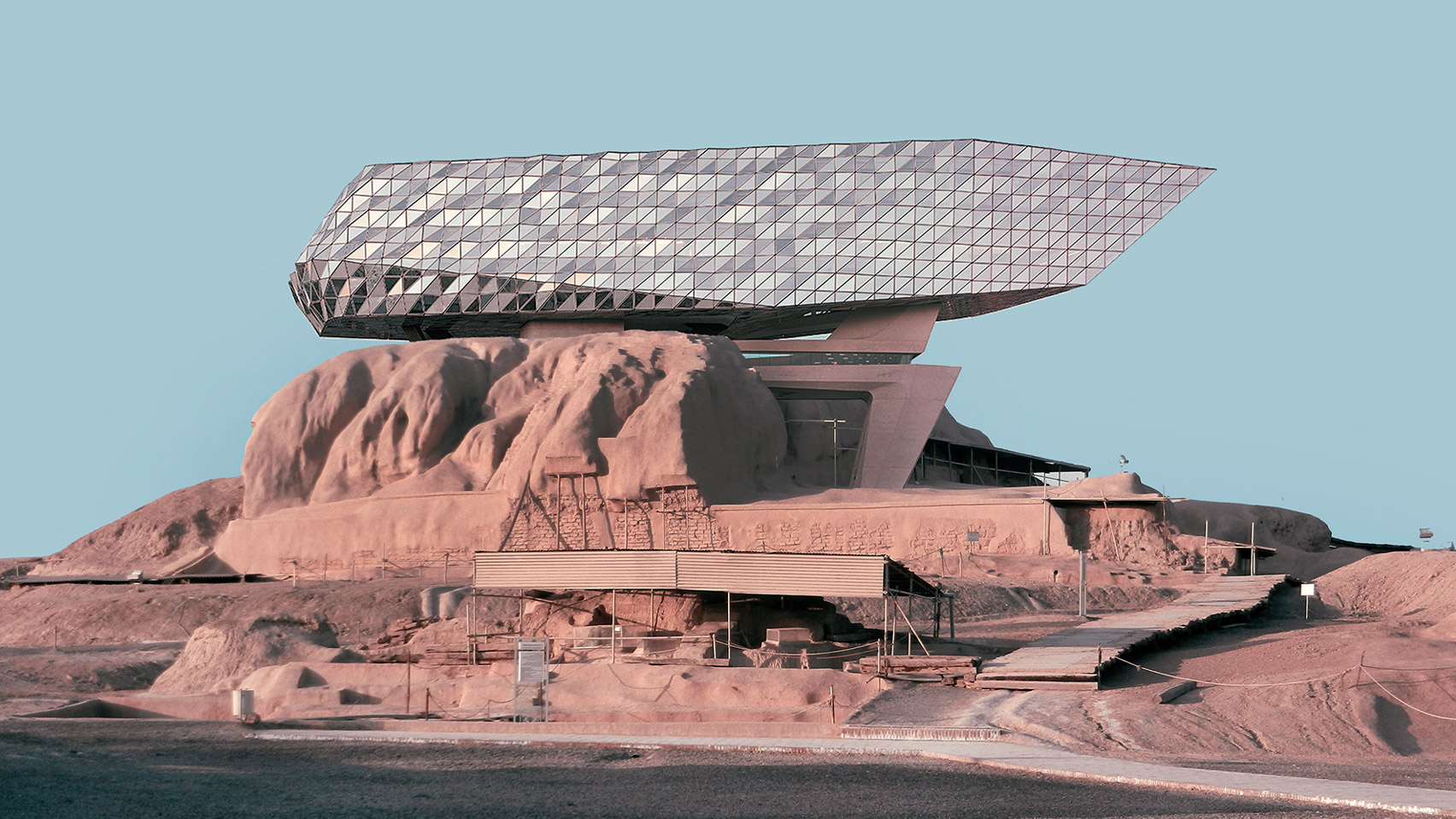 Expanding Iranian Ancient Architecture is a series of photomontages which imagine modern buildings intersecting with architecture that is thousands of years old.
Famous existing buildings such as Studio Libeskind's addition to the Royal Ontario Museum in Canada and I M Pei's glass pyramid for the Louvre are superimposed over pre-Islamic castles and royal palaces at UNESCO World Heritage Sites in Iran.
In one image, Zaha Hadid Architects' Port House fire station extension cantilevers over Tepe Sialk, an ancient archaeological site in Kashan.
In another, Foster + Partners' glazed superstructure from the Hangzhou Apple Store protects the remains of Takht-e-jamshid in Fars.
Forouzanfar said he has collaged these images to examine the tension between visions of the past and the future, and start a conversation about preservation.
"We have a valuable legacy from Iran's past that has become a global record. But due to neglect and lack of protection, many of these buildings have been destroyed or are in danger of being destroyed," Forouzanfar told Dezeen.
By creating photomontages of UNESCO-listed sites overlaid with modern landmark buildings, Forouzanfar wants to highlight how Iran's architectural legacy is being neglected and ask how it could be restored.
"Preservation and restoration of monuments are important in a country with a lot of historical heritage, and its strategies need to be constantly reviewed to find the best practices and the most up-to-date principles," he said.
"Historic monuments in Iran are eroding and decaying, and are less likely to be restored by modern methods that may arise from contemporary critical thinking."