Building Briefs – August 5th
---

---
Views sought on council housing plan for former Fa'side Lodge site
East Lothian Council is seeking views on its proposal to turn the site of a former care home in Tranent into a development of new council homes.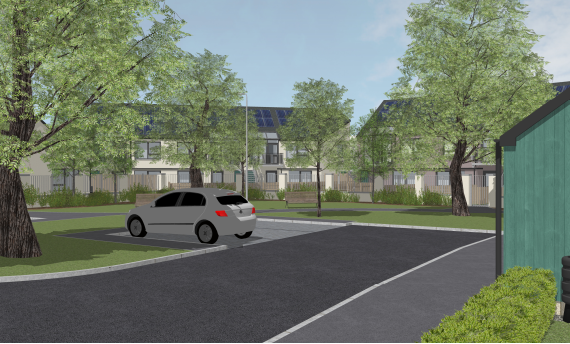 Fa'side Lodge is located on the top of Church Street in the town's centre. The council proposes to redevelop the 0.55Ha site to provide 28 council properties. These would be a mix of two- and three-bedroom bungalows and one- and two-bedroom cottage flats offering both mainstream and specialised housing.
The designs were developed by architects Assist Design to reflect the properties' position in the heart of Tranent while remaining in keeping with the area's conservation status. Access for cars will be via Elder Court, with residents' on-street parking provided as part of the development. All of the homes will be designed to meet high environmental standards, which will reduce running costs for residents while also meeting the council's commitments under its climate change strategy.
Due to COVID-19, plans have been displayed in Thomson's of Tranent on the town's Winton Place and are also available online via the council's consultation hub. All of the feedback gathered and used to inform a planning application to submit to the authority's planning department before the end of September. It is hoped that all construction works would completed and the homes ready for allocation in 2023.
The consultation runs from 27 July to 9 August 2020. Feedback is invited through the consultation hub, by email to newbuildconsultation@eastlothian.gov.uk or calling 01620 820 113.
Construction resumes on new North Ayrshire council houses
Construction is now well under way to build a new generation of council houses in North Ayrshire.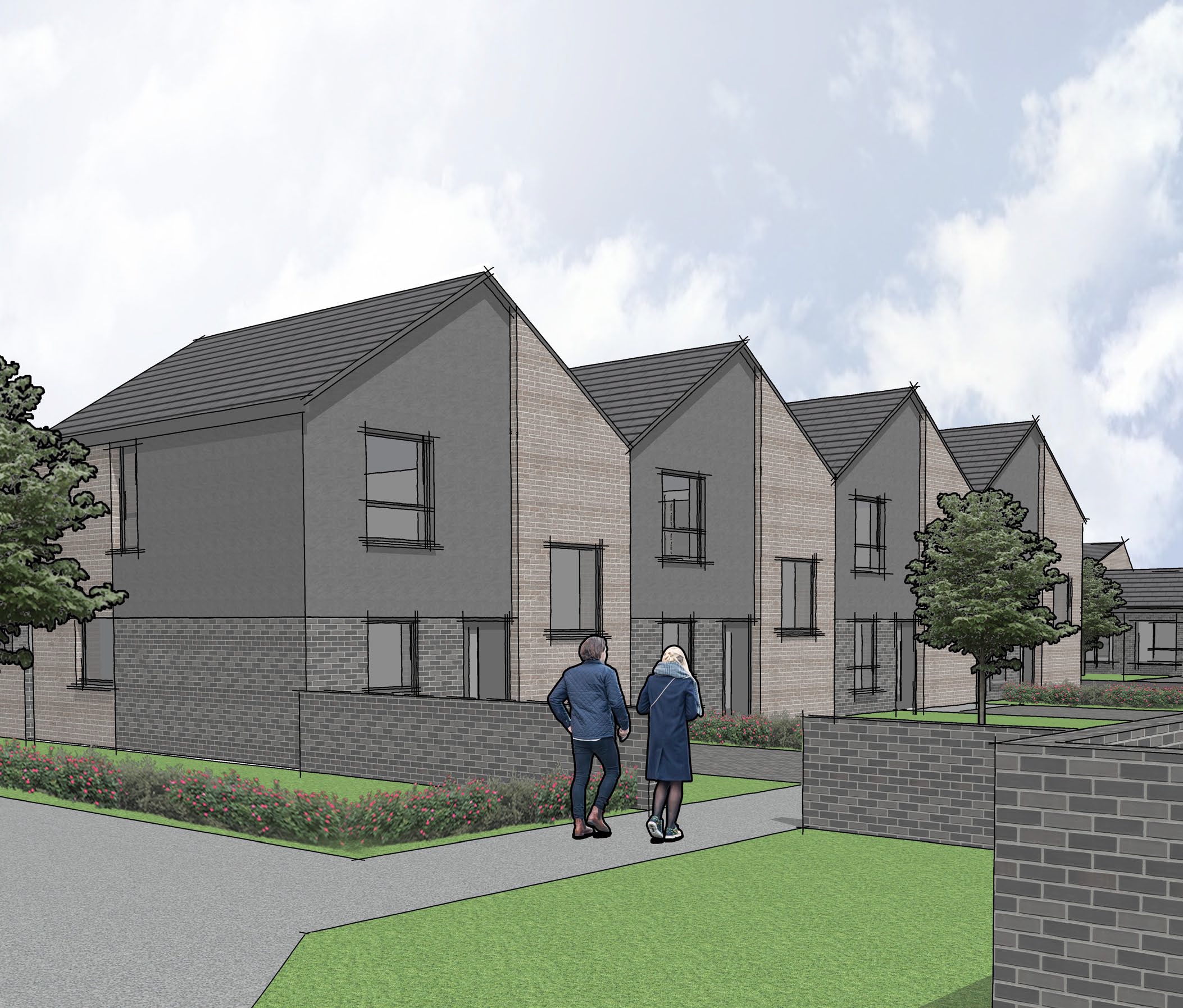 Extra care is being taken to ensure work is carried out safely and in line with national guidelines relating to coronavirus.
Building work is resuming at a number of sites such as 50 new homes at the former Towerlands Primary School site, Irvine; 18 new homes at St Beya Gardens in Millport on the island of Cumbrae and 34 new homes at Brathwic Terrace in Brodick on the isle of Arran -these will be the first council houses built on Arran in decades.
Each of the projects is supported by a Scottish Government grant and will provide amenity bungalows, general needs houses and homes suitable for wheelchair users.
North Ayrshire Council has one of the biggest and most ambitious house-building plans in the country and will deliver 1,575 new council homes.
Contractor Ashleigh (Scotland) Ltd said it will endeavour to ensure minimal disruption for surrounding residents as work continues.
Work to commence on Dingwall housing project
With coronavirus restrictions continuing to ease across Scotland, work is set to commence at a brand new residential development of six flats in Dingwall.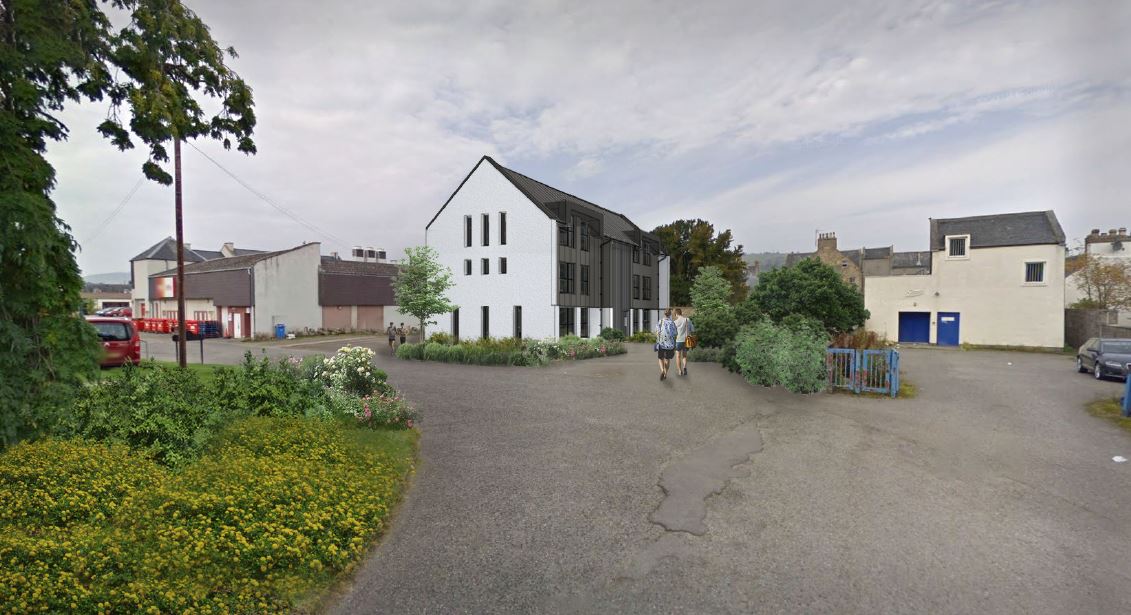 No.1-6 Joe Yates Court, from local developer Ark Estates, will comprise six one-bedroom flats over three floors, providing much needed affordable housing in the town.
Located in the heart of the county capital, Joe Yates Court - named in honour of one of the town's great characters - boasts easy access to Dingwall's main pedestrianised shopping street.
After an unforeseen delay to the project caused by the impacts of the coronavirus crisis, the kick-off of the project from Ark Estates - headed up by former Dingwall Academy pupil, Willie Gray - is being widely welcomed in the community.
With the local economy and the construction sector hit hard by lockdown, work commencing at the new residential development is the latest sign of the green shoots of recovery for the Highlands, but James Manson from principal contractor O'Brien Homes, is keen to stress that the return to work on the site will be carried out adhering to enhanced safety measures.
He said: "The strict COVID-19 health and safety procedures we will be introducing at Joe Yates Court include the introduction of temperature checks for staff and site visitors, a rota work system and one way routes to facilitate social distancing.
"There will also be enhanced facilities and increased cleaning on site, and new systems for materials delivery introduced where social distancing can be maintained. There will be a phased return to work, building up from a small number of workers, while safe systems of working are monitored and assessed. We will also introduce increased parking to facilitate workers commuting to work alone."
Construction work on Paisley Town Hall transformation set to resume
Work to transform the future of Paisley's much-loved town hall is due to restart – with construction workers on-site from the start of this month.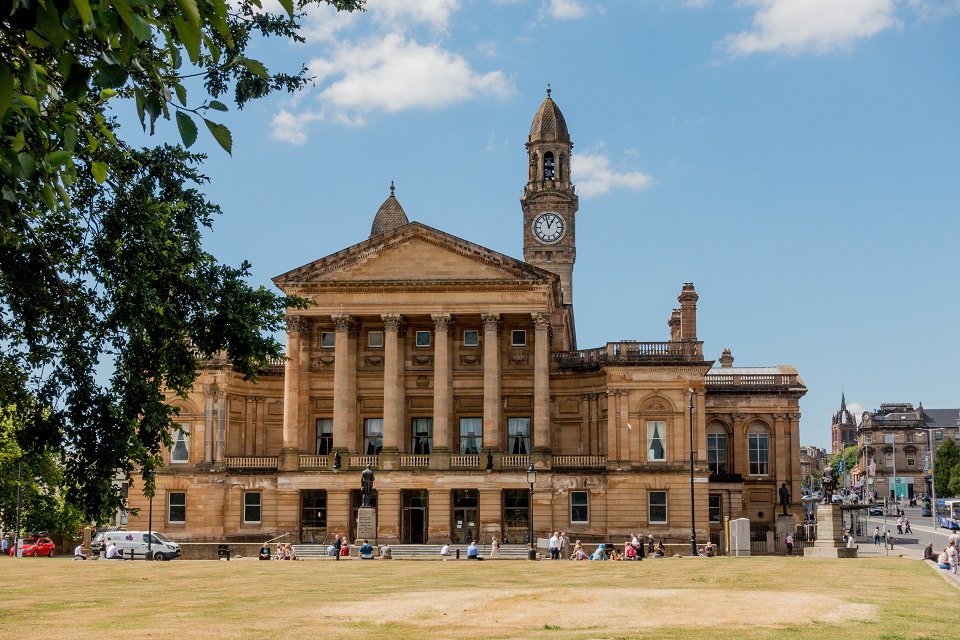 The project will create 21st-century facilities inside the striking Victorian landmark while delivering improvements essential to keep the town hall at the heart of life in the town – and is taking place as part of a wider investment in Paisley's historic venues by Renfrewshire Council.
No work has taken place on the town hall in recent months due to the coronavirus lockdown – however with restrictions on construction sites being relaxed, workers can now safely go on site in line with national guidance.
The contract for the advance construction works on the town has been awarded to Morrison Construction and is expected to run until December.
The main construction works are expected to start next year, and while the exact impact of lockdown on the original timescale is still unclear, the project is expected to be complete before the end of 2022.
Other planned investments still being delivered in the town centre by the council include the work to transform Paisley Museum into a world-class destination showcasing the area's unique and globally-significant story and collections, on which construction is due to start in the new year.
And construction work is due to resume soon on the site of the new Learning and Cultural Hub on Paisley High Street, which will be the town's new home of library services.
Next phase of works to begin to enhance Old Man of Storr visitor experience
Works are set to begin which will further enhance the visitor experience at one of Scotland's most iconic sites, the Old Man of Storr on the Isle of Skye.
Thousands of visitors flock to the island every year and they will be able to do so with more comfort with the construction of new toilet facilities (£300,000), funded by the Rural Tourism Infrastructure Fund (RTIF).
This latest development complements two projects already underway, the first is the pathworks project to upgrade the existing footpath for visitors to reduce the erosion and vegetation loss. The pathworks project is managed by the Outdoor Access Trust for Scotland (OATS). It's £184,508 budget is funded by both the Rural Tourism Infrastructure Fund (RTIF) and Scottish Government Rural Payments & Inspections Directorate (SGRPID).
The second is the construction of a new car park to enhance road safety by preventing cars parking on the main road. This is funded by LEADER, which is part of the new Scottish Rural Development Programme (SRDP). The fund aimed at promoting economic and community development within rural areas. LEADER is a grassroots method of delivering support for rural development through implementing Local Development Strategies.
The toilets, motorhome facilities are being funded by The Highland Council and the Rural Tourism Infrastructure Fund, which aims to support projects that focus on improving the visitor experience in rural parts of Scotland that have faced pressure on their infrastructure or negative impacts on communities due to the significant increases in visitor numbers.
Work on the pathworks project resumed on 22 June following the easing of COVID-19 lockdown restrictions by the Scottish Government.
The toilet and motorhome facilities are due to begin on 3 August and the principal contractor for the work is McGregor Construction (Highlands) Ltd. Highland Council's property team will be managing the project.
Trio of firms move to Rutherglen Links Business Park
Three new business have moved into Clyde Gateway's Rutherglen Links Business Park, bringing 34 jobs to the area and joining a growing number of well-established businesses who have moved here.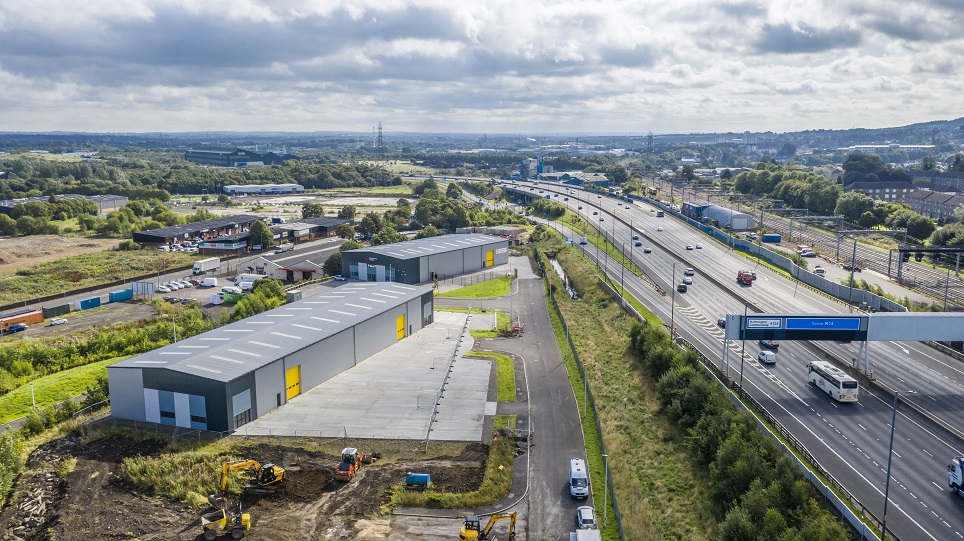 Bathroom retailers Bath Giant has opened a showroom and trade counter. Plumbstore has also opened a bathroom showroom and trade counter, open to both trade and public. Ice-cream makers Equis is establishing its new expanded production facilities in Rutherglen Links, premises that are now four-times larger than its previous facility in Hamilton.
Clyde Gateway created the multi-million-pound Rutherglen Links Business Park, on previously vacant and derelict land, to bring significant development opportunities and jobs to the area. All five industrial plots of the 5.6 acre business park were acquired by Harris Finance, an experienced property developer with a successful local track record.
Holiday lodge plan at Fife golf club
Charleton Golf Club, near Colinsburgh, has submitted plans for 14 eco-lodges on its former driving range as it seeks to diversify to ensure its longterm sustainability.
It said the move was now essential given a blaze that destroyed its clubhouse in June.
A spokesman for planning consultants PPCA Ltd said the lodges would provide jobs at the golf course and support businesses in Colinsburgh, including the village pub and shop, by bringing more visitors to the area.
He said the plans complied with the local and strategic development plans.
According to the application, to be considered by councillors next month, the two and three-bedroom lodges will offer high quality self-catering accommodation throughout the year.
Designed to reduce carbon footprint, they would be made of wood, local whinstone and other natural materials and would include solar panels and rain harvesting.
Recycling would be encouraged on the site.
Cleaning company celebrates 10th anniversary with new HQ
Cleaning specialist CleanTEC is celebrating its 10th anniversary with the opening of a new headquarters in Edinburgh.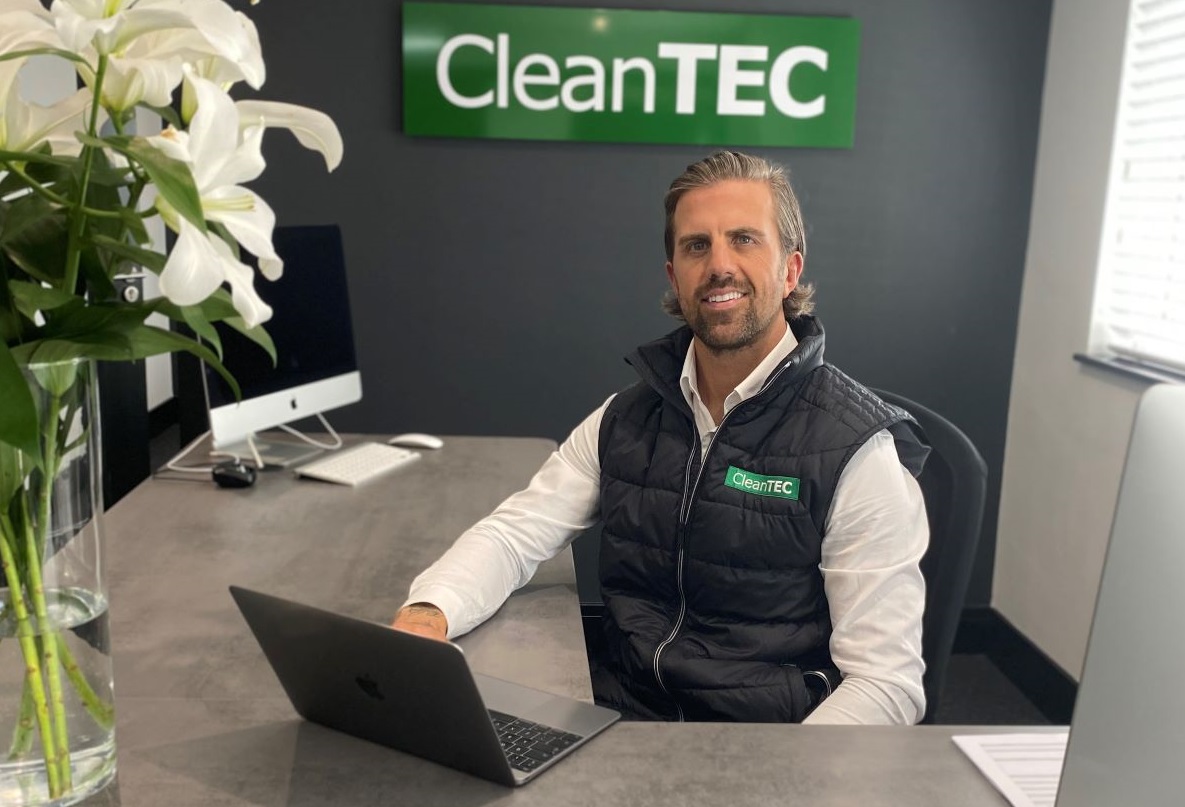 The company has outgrown its base in North Berwick and is relocating to a larger, more modern facility as it eyes further expansion.
The new unit at Wallyford Industrial Estate measures approximately 2000 square feet, nearly four times the size of its previous office in East Lothian.
The facility, which has been completely renovated at a cost of £20,000, has nine rooms laid out along social distancing guidelines, including a reception, individual offices for the management team, a board room, a lounge area for staff and a shower room.
Originally set up as a window cleaning business in 2010, the company's impressive growth has seen it expand into various sectors, from residential property to the holiday letting industry and construction sector, with the likes of Cala Homes and Persimmon Homes now on CleanTEC's client list.