Building Briefs – December 9th
---

---
Avison Young secures sale of Bearsden office building
A purpose-built office building in Bearsden has been sold for more than £2.2 million.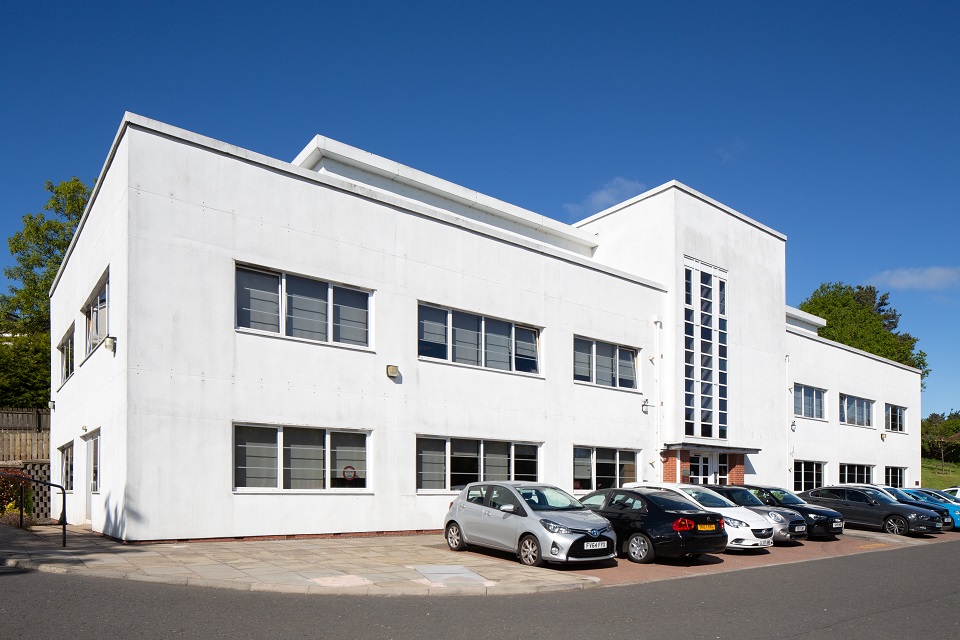 The sale of Canniesburn Gate was secured by Avison Young just two months of going on the market with the agreed sale price achieved almost 40% over asking. Originally seeking offers in excess of £1.6m, the property was sold to private investor, Laurel Properties, for £2.23m - reflecting a net initial yield of 8.73%.
Extending to 13,469 sq ft (approximately 1,200 sq m), the building is fully let to funeral plan providers Golden Charter which occupies the building as the head office for its UK operations.
Michael Facenna, associate in the business space department at Avison Young in Glasgow, acted on behalf of the vendor, The Golden Charter Trust Limited.
Laurel Properties was advised by Andy Saunders of AJS Property Consultants.
Located on the site of the former Canniesburn Hospital, Canniesburn Gate also has 29 on-site parking spaces. The property, which is about six miles north-west of Glasgow, is situated off the A739 Switchback Road and close to the A81 Maryhill Road.
Superglass burns hotter thanks to Edwards Engineering
Edwards Engineering has announced the successful completion of a £4.5 million project with Superglass Insulation Ltd to install a new furnace building at the Stirling based site, doubling its annual production capacity of glass wool.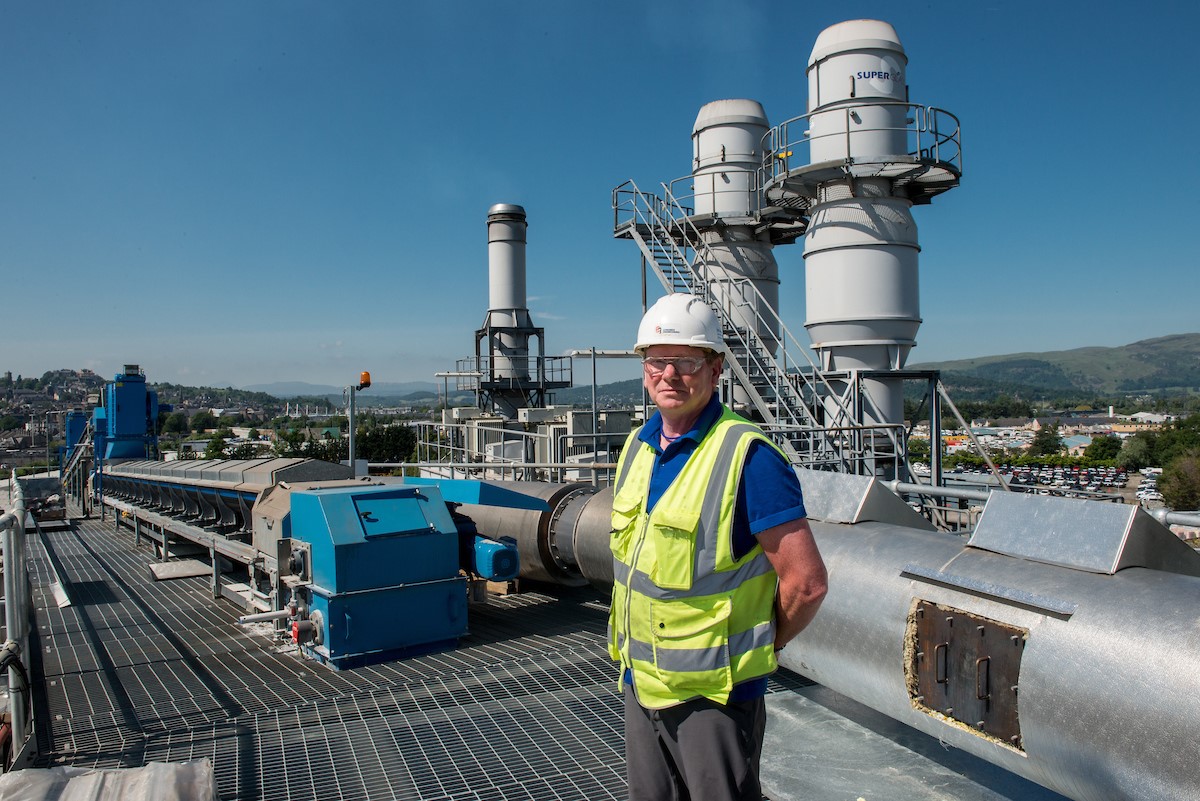 The 18-month project, called New Horizon, saw Perth-based Edwards Engineering, a multi-disciplinary engineering firm, take on the challenge of installing the new 187-tonne furnace over the top of an existing building whilst it is still in use.
Designed by Architects Space and engineered by CRA Consulting Engineers, the upper part of the furnace was modelled and detailed using Edwards Engineering's state-of-the-art 3D modelling system. Edwards also manufactured and installed a large 4m wide bridge-type walkway, high capacity wedge-shaped batch silos, insulated ducting and numerous access stairs and platforms.
Glass wool insulation produced by Superglass is made from up to 84% recycled glass products from post-consumer waste, which would otherwise be diverted to landfill. Research has shown that over its lifetime, a typical glass wool product saves over 300 times the energy used in its manufacture and transport.
Ox and Finch confirms plans for second Glasgow restaurant
The company behind the Kelvingrove restaurant Ox and Finch have announced the scheduled opening of a second restaurant in January 2020.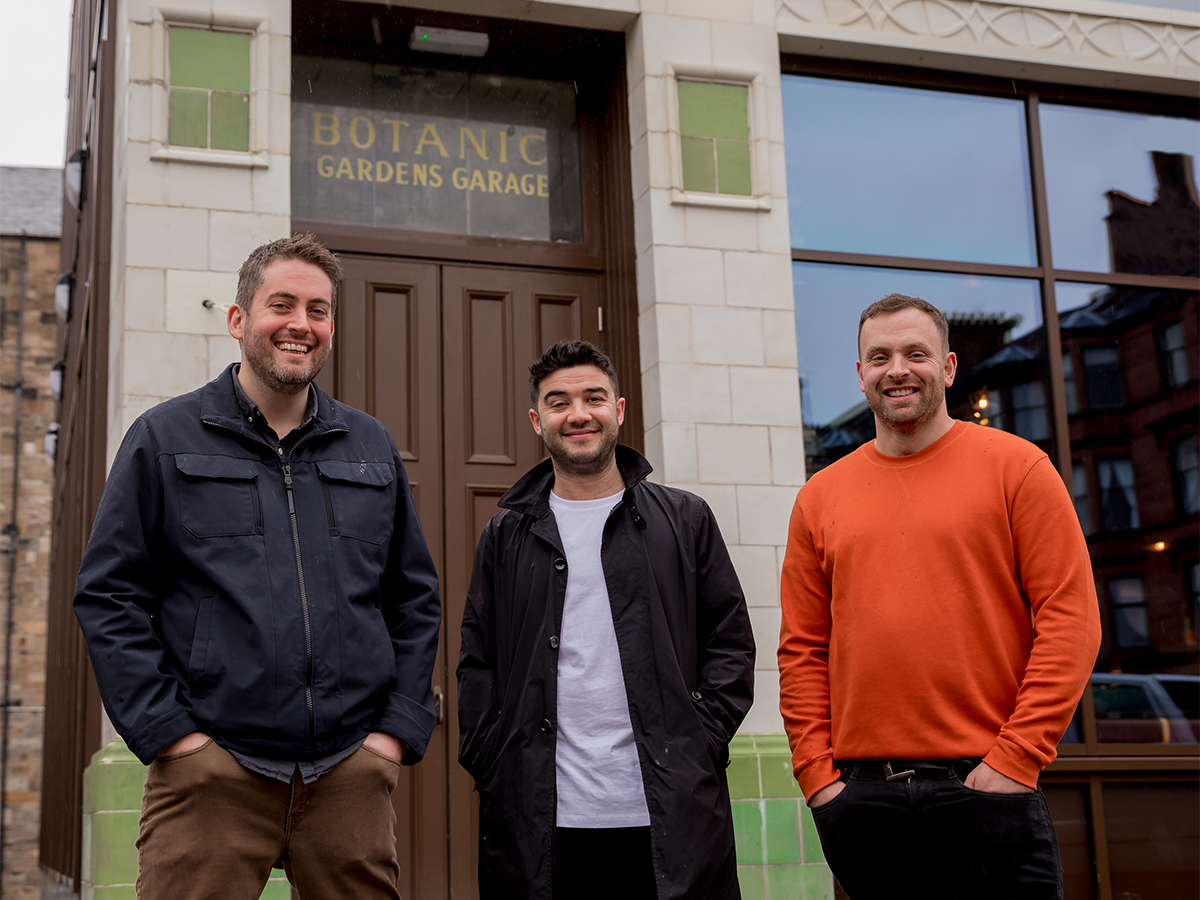 The new restaurant – named Ka Pao – will open within the historic, Category A-listed Botanic Gardens Garage on Vinicombe Street, which is located off Byres Road in the heart of Glasgow's West End.
Housed in the basement of the distinctive white and green tiled landmark, Ka Pao will accommodate 120 covers with a separate bar area.
The restaurant has been designed by Stuart Black, head of interior design at Mosaic, who was also responsible for the interiors of Ox and Finch.
New pedestrian and cycleway link approved for the A92 at Murcar
Aberdeen City Council has approved a key cycling and pedestrian link from the A92 Murcar roundabout to just south of Blackdog.
The new 3m-wide route will encourage people to use active travel (cycling and walking) in the area and links an existing path/cycleway in the Bridge of Don to another path south of Blackdog, in Aberdeenshire Council's area. It will also link in with an existing bus layby on the road.
In 2015, a feasibility study was carried out for a path from Aberdeen to Blackdog with respect to the Aberdeen Western Peripheral Route (AWPR) works to develop a route for walking and cycling north of Aberdeen. The first two phases along Ellon Road have already been completed. This A92 Murcar roundabout to Blackdog area was identified as a missing link for active travel between the Bridge of Don and communities north of the city.
An online exhibition and survey of the proposed design were held earlier this year and today, at the city growth and resources committee, councillors agreed unanimously to spend £450,000 on the link.
Funding was secured by Aberdeen City Council from AWPR offset mitigation fund to develop the shared-use cycleway. The project is part of the city's Active Travel Action Plan designed to improve cycling and walking facilities and routes.
The new path will tie in with the existing shared-use (cycle and pedestrian) path located south of the Murcar roundabout on the west side of the A92 Ellon Road near to the Bridge of Don retail park, industrial estates, residences, businesses, schools, as well as a Park and Ride. Bus stops are also located along the A92 Ellon Road in both a north and south direction, establishing ease of connection between public transport and active travel.
Work completes on £1.2m renovation of Perth primary school
A £1.2 million refurbishment of a Perth primary school has been officially completed ahead of the Christmas holidays.
Robertson has delivered a range of improvements at St Ninians Episcopal Primary School since work began in May.
Extensive works have taken place, with part of the school – located on Dunkeld Road - being reconfigured to create a new Early Years nursery. In addition, new access routes have been made throughout the school while the heating system, windows and electricals were all replaced.
St Ninian's is one of three primary schools across Perth to receive new nurseries in line with Scottish Government guidelines around the provision of early education.
The work at St Ninian's represents one of several projects Robertson has delivered for Perth & Kinross Council – including the recently completed Bertha Park High School. The St Ninians contract was procured through Perth & Kinross Council's Minor Construction Projects to Public Buildings 2018-2021 framework.
Mechanical services experts deliver first class service to new Edinburgh Airport lounge
HVAC specialist Ecomech has worked with Edinburgh Airport to provide mechanical services for restaurant, bar, kitchen and toilet facilities at its No.1 Lounge.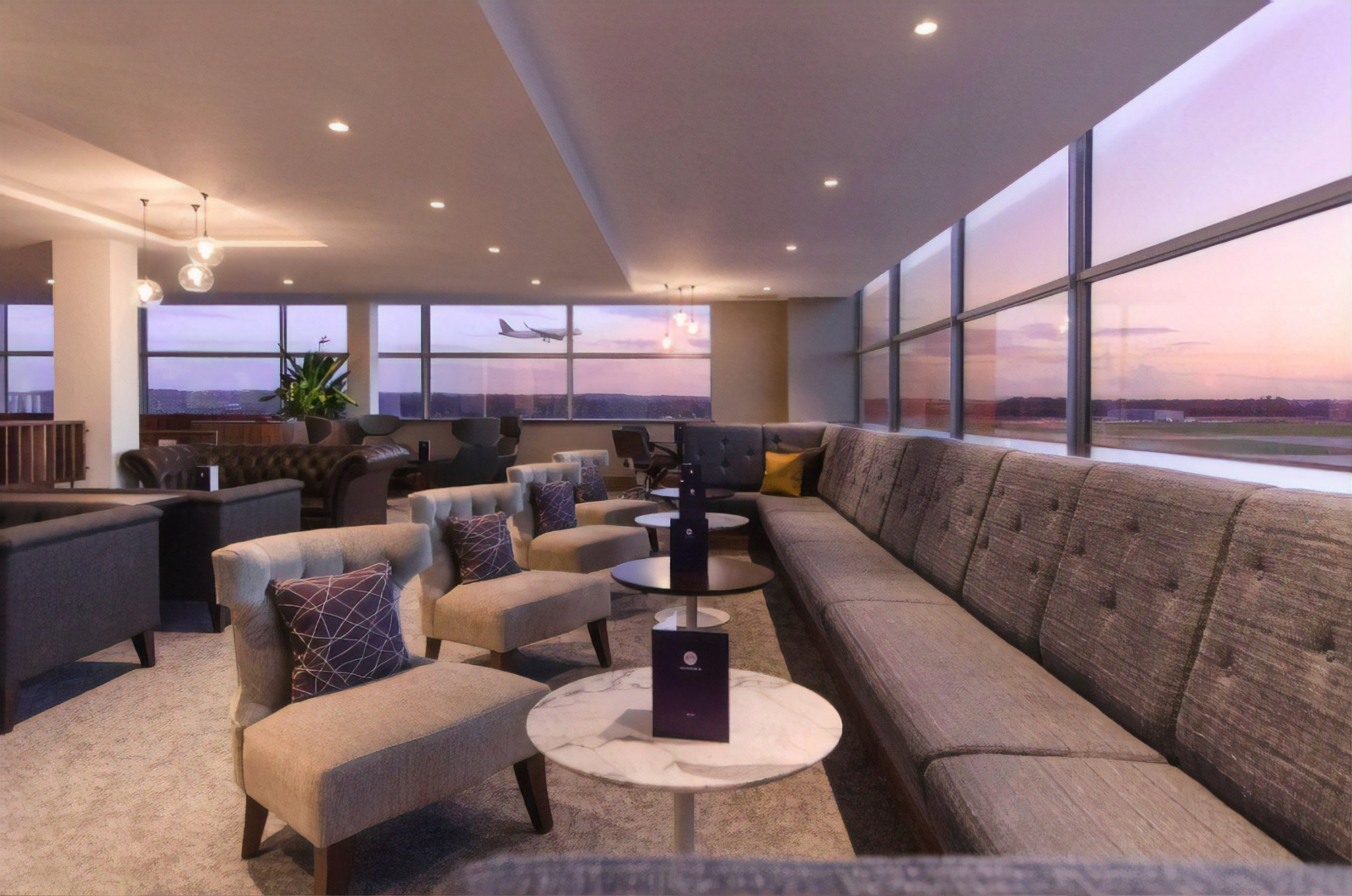 As Scotland's busiest and UK's sixth busiest airport, Edinburgh Airport opened in 1916 and welcomed more than 14 million passengers through its doors last year.
It has invested £219 million in the premises in the last 10 years and plans to invest another £250m in the next decade on more upgrades, and was pleased to introduce the spring passengers to its stylish new airport lounge earlier this year.
Ecomech, a division of LED lighting specialists Ecolighting, worked under main contractors AA Lovegrove Ltd to help the airport to achieve a greater customer travel experience using its 30 years' experience in design, installation and modernisation of new and existing services.
The project comprised split air conditioning in the server room, general supply and return air ventilation, kitchen extract ventilation to collect and remove heat, moisture and contaminants from cooking appliances and WC extract systems.
Young West Lothian sports stars secure Barratt Homes' support
West Lothian's football stars of the future are set to benefit from some brand new kits thanks to a sponsorship deal with Barratt Homes.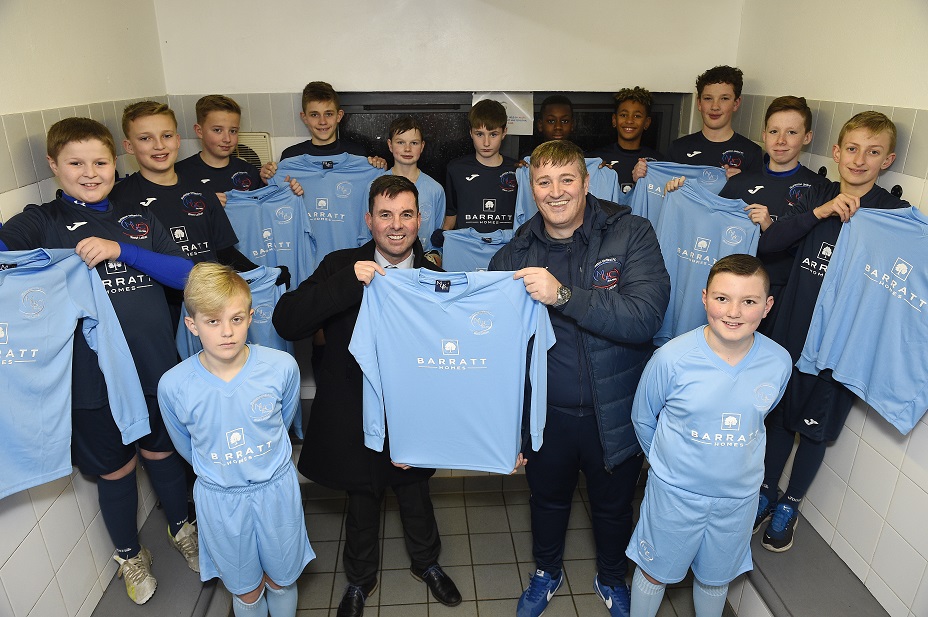 The housebuilder has donated brand new football kits to the boys and girls of Murieston United Community Football Club in a sponsorship deal worth £1,500.
The firm has recently sold out its Buchanan Gardens site in Livingston thanks to the demand from the local community.
Plans to rebuild fire-hit Perth shopping complex
A Perth shopping complex that was wiped out in a devastating blaze will be rebuilt, developers have confirmed.
The city's B&M superstore and neighbouring Pets At Home were left damaged beyond repair following a fatal fire this summer.
The entire block, including a disused tile store, has since been razed to the ground and fenced off.
Now Moorgarth Properties, owners of St Catherine's retail park, has lodged papers with Perth & Kinross Council to have all four units rebuilt.
The firm proposes a "like-for-like" replacement, but with a fresh look to "improve the appearance and vibrancy" of the shops.
Legislation to improve housing rights for disabled people
New legislation will make it easier for people living with disabilities to make communal areas around their home more accessible.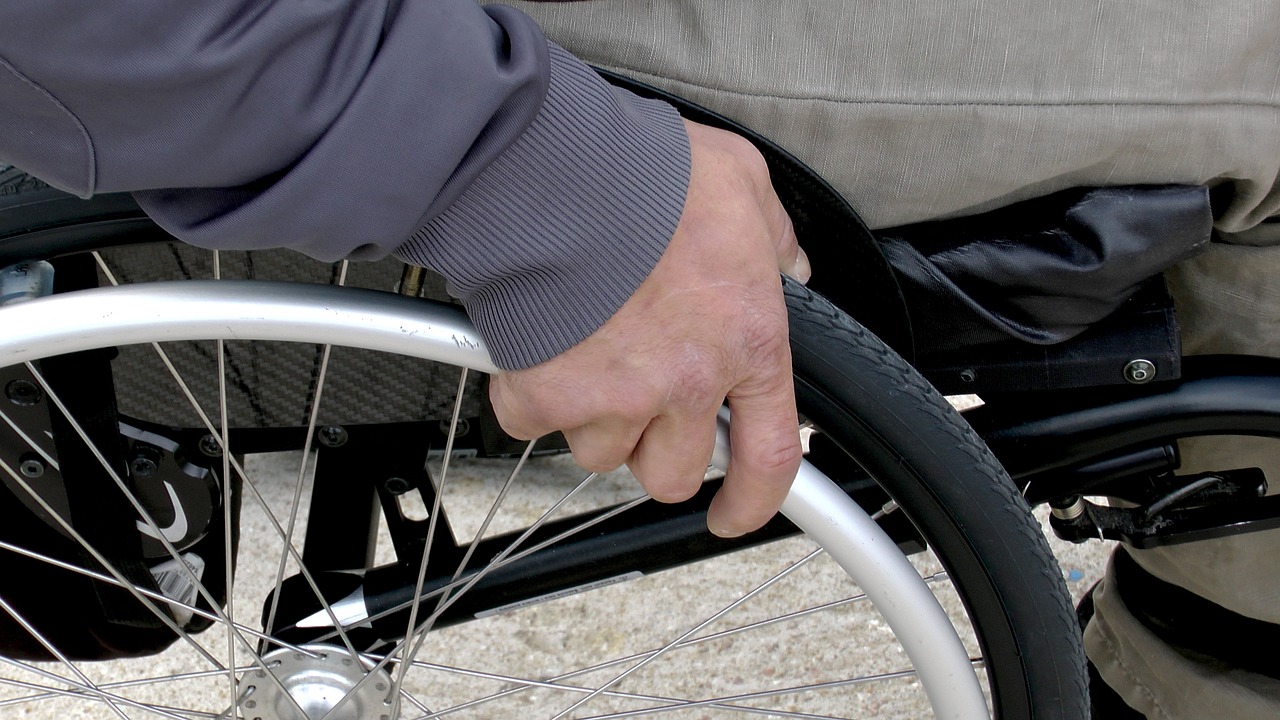 Disabled people will be given the right to remove barriers to access by creating ramps, widening paths and installing handrails in common areas with the support of a majority of neighbours.
Under current legislation, a disabled person is unable to make minor accessibility changes to shared areas unless all owners give their consent.
Housing minister Kevin Stewart said the new regulations will also empower disabled people to challenge others from unreasonably withholding consent to make basic adaptations.
The Relevant Adjustments to Common Parts Regulations were laid before Parliament on Friday and, subject to parliamentary scrutiny, are due to come into force on 24 February 2020.
The Equality Act 2010 defines "common parts" in relation to premises as the structure and exterior of, and any common facilities within or used in connection with, the building or part of a building which includes the premises but only in so far as the structure, exterior and common facilities are not solely owned by the owner of the premises.
More than 500 house fires recorded over Christmas 2018 in Scotland
More than 500 accidental house fires were recorded across Scotland during last year's festive season, according to the latest statistics revealed today by the Scottish Fire and Rescue Service.
Figures show the extent of seasonal dwelling fires responded to by firefighters, with a total of 509 incidents recorded between December 10 and January 14.
The numbers further revealed that of the 91 people who sadly became a casualty of these fires, 37 were aged 60 or over – more than 40%.
The hard-hitting numbers were highlighted as the Scottish Fire and Rescue Service launches its winter safety campaign today, including a hard-hitting national television advert highlighting the dangers of cooking while under the influence of alcohol.
The festive period is traditionally one of the busiest times of year for SFRS and its partners – with the increase in accidental house fires during the period typically caused by a higher use of heating and electrical appliances - as well as higher alcohol consumption, decorations and the traditional use of candles also playing a role.
Leaflets which outline how to prevent fires in the home and what to do if one starts in their building were distributed to residents in high-rise properties from last week.
The advice, produced by the Scottish Government and the Scottish Fire and Rescue Service, is being delivered to high-rise homes from this month and will also be available in libraries and community centres in all 15 local authorities with the properties.
Guidance is also being published for those responsible for fire safety in high-rise buildings, including councils, housing associations, owners and private landlords.