Building Briefs – February 18th
---

---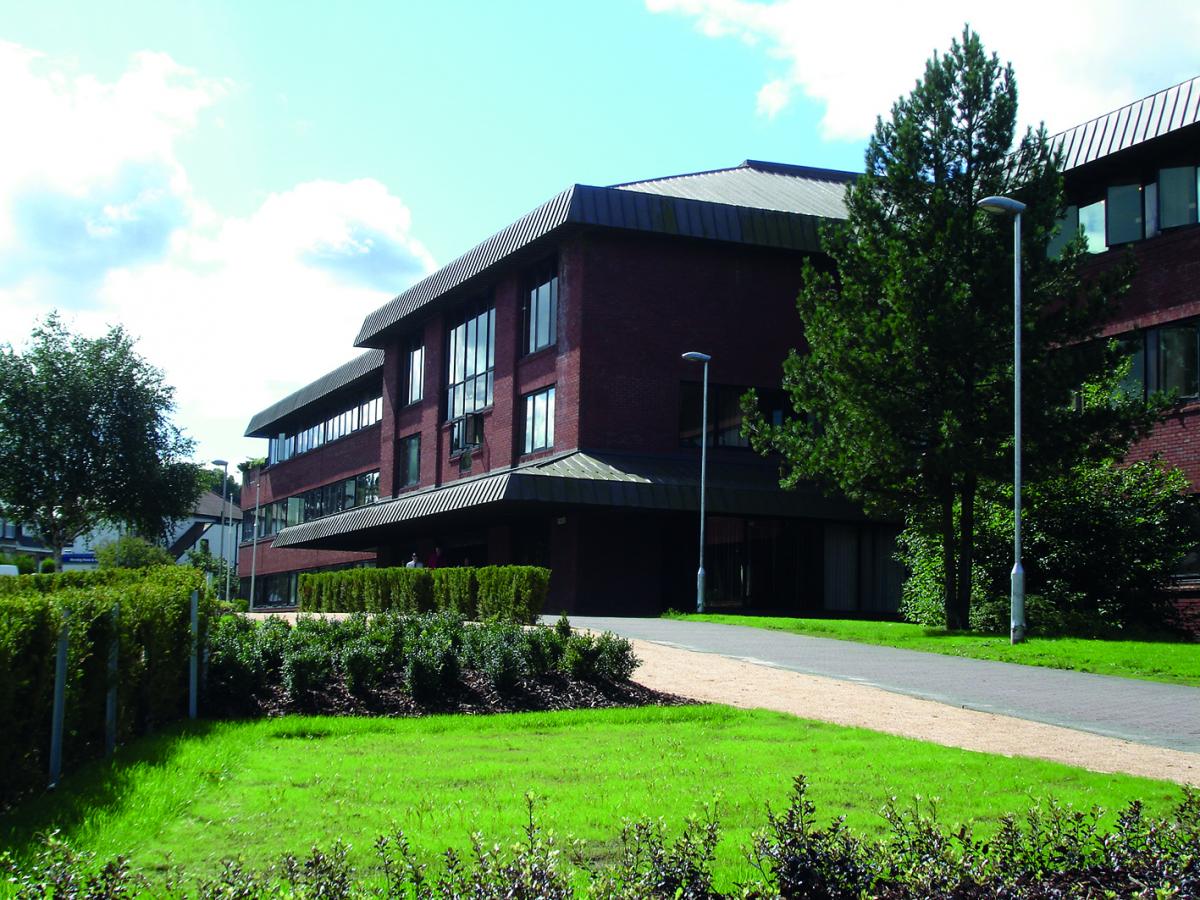 Views sought over housing plan at former council HQ site
A public consultation has been launched seeking feedback on plans to build social housing on the site of the former East Dunbartonshire Council headquarters.
Residents in Kirkintilloch are being asked for their views on the proposals to build around 90 affordable homes at a public event.
East Dunbartonshire Council, along with development partner hub West Scotland, are proposing to develop the site of the former council headquarters at Tom Johnston House.
The building has now been demolished and it is hoped that affordable housing will be developed on the site.
The proposal would include social rented and shared equity flats and houses.
An exhibition will be held on Wednesday, March 6 from 3pm until 7.30pm at Kirkintilloch Leisure Centre.
Those wishing to comment on proposals should contact anna.gribben@ eastdunbarton.gov.uk or write to the council.
Edinburgh property market sees record-breaking start to 2019
The Edinburgh property market has had a record-breaking start to 2019, with the highest number of properties listed for sale in more than a decade.
Despite the prospect of Brexit, Warners Solicitors and Estate Agents listed 99 properties for sale last month - an annual increase of almost 40 per cent compared to January 2018.
In addition, buyer activity has also risen over the last year. During the month of January, Warners recorded 78 sales – an increase of 70% annually which also marked the highest level recorded by the firm since the onset of the credit crunch over ten years ago.
David Marshall, operations director with Warners, said: "It's been a really brisk start to the year for the property market with a substantial upturn in both the number of homes coming onto the market and the number of sales being agreed.
"One of the pleasing things that we have seen recently - and this has been the case since the middle of 2018 – is that there has been a steady improvement in the number of homes for sale in Edinburgh and the Lothians.
"The rise in new listings has meant that there is a more even balance between supply and demand leading to a healthier marketplace."
£4m funding for Glasgow's first cycling village
A planto create Glasgow's first dedicated cycling village in the Finnieston area of Glasgow has been boosted follwoing progress on funding for the project.
The area's community council have been shortlisted for £2 million funding, which could be matched by the city council, to radically transform the Yorkhill and Kelvingrove area for cyclists and pedestrians with vehicle restrictions on main routes, extra pedestrian crossings, segregated cycle lanes, street art and landscaping.
It is the first time in Scotland that a community group has approached transport charity funder Sustrans for such a proposal, rather than a council.
Yorkhill and Kelvingrove Community Council want to create a more attractive 'gateway' to the area for people arriving from the SEC and Hydro, as well as creating new cycle routes to link up with three, existing national routes, through Kelvingrove Park, along the Clyde side and the West City Way.
The area has been transformed in recent years with an influx of high-end restaurants and bars.
Plans submitted to build Glasgow Southside townhouses
Plans to build to build six semi-detached townhouses on a lane owned by a bowling club in Glasgow's south side have been submitted.
Developers have applied to build six semi-detached townhouses, each with three bedrooms, at Hillpark Bowling Club.
The properties would be developed on three tennis courts between Rostand Road and Tinto Road, described as 'neglected and unwanted'.
Global Maritime Business Blu Marine Arrives As Shipbuilding Industry Grows Again In Inverclyde
Riverside Inverclyde (Ri), the organisation delivering the economic redevelopment of Inverclyde in the west of Scotland, has welcomed Blu Marine to Lynedoch Industrial Estate in Greenock.
Blu Marine, a provider of innovative and quality marine outfitting services, will locate three members of its staff to the new premises.
The Belfast-headquartered business already has offices in Salisbury and Hong Kong and has leased 3,200 square feet from the now fully-let Greenock industrial park.
Craig McCoo, managing director of Blu Marine, said: "We have won the contract to fit out the two vessels currently at Ferguson Marine in Port Glasgow, so having a base in Inverclyde is essential.
"Blu Marine is tendering for additional work across the UK, and we are confident that our Inverclyde base can grow further as we successfully win more business.
"We looked at quite a few options prior to speaking with the Riverside Inverclyde team and have been delighted with our experience here. Our new premises were spotless, and the speed of completing the deal was impressive."
Andrew Bowman, head of business investment and operations at Ri, said: "We are delighted to welcome Blu Marine to Lynedoch Industrial Estate and wish Craig and his team continued success at their new premises.
"Inverclyde has a rich shipbuilding heritage, and the arrival of global marine business is an excellent boost for the area and our rejuvenated shipbuilding industry."
Blu Marine was established in 2007 and employs 15 members of staff globally. It has worked on a range of high-profile vessels including the QE2, the Lord Nelson tall ship, and HMS Caroline.