Building Briefs - February 21st
---

---
Work to begin on Lenzie Station improvement project
East Dunbartonshire Council has announced that construction work is to begin on the Lenzie Station Improvement Project on March 4.
Phased works are expected to take 12 weeks and will include upgraded traffic signals, retaining right-hand turning facility; improved pedestrian crossings and retention of short-term parking bays to improve access to local shops.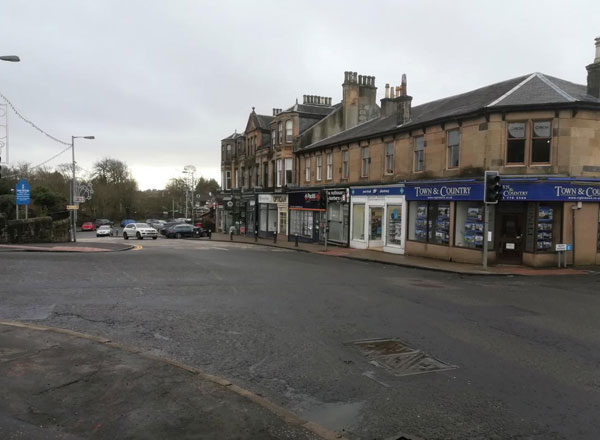 Funding for the project has been secured through planning gain from housebuilders involved in the Woodilee development, with additional support from SPT and Abellio ScotRail. In addition, funding from Transport Scotland, through the Sustrans Community Links, programme has enabled improvements for people walking and cycling.
Following a comprehensive procurement process, the construction contract has been awarded to RJ McLeod, with Capita appointed as project manager for the works - supported by Sweco as principal designer.
Falkirk Council expands off road core status path network
Almost 130 new paths are to be given legal protection with Core Path status, Falkirk Council has announced.
The council area has one of the most extensive off road path networks in Scotland – with 617 km of accessible paths in and around the area. 387km of these paths are legally protected with Core Path status.
Following a recent review of the Core Path Network, 128 new paths are set to be included in the legally protected network, bringing the total path network to 471km.
Members at the Executive approved the council's draft Core Path Plan and a three month consultation launching in March 2019.
The Core Paths Plan outlines key walking and cycling routes for local people throughout the area.
The revised plan will be available for consultation between March and May 2019 with hard copies in libraries, council offices and Support Hubs.
Core Paths are rights of way, farm tracks, promoted paths or other routes that provide public access to the countryside and urban areas and are legally protected paths.
Perth & Kinross to consult on Supplementary Guidance
People living in Perth & Kinross are being urged to have their say on a suite of new and improved draft planning guidance documents.
Councillor Roz McCall, convener of the council's planning and development committee, said: "This Supplementary Guidance gives the public and developers more detail and explanation of the policies in the Local Development Plan. Our existing guidance has been reviewed and refreshed, but new guidance has also been prepared and we are seeking views from community groups, businesses and the general public to input into the guidance.
"This is an opportunity for the public to comment on these documents and how they influence planning applications locally. The comments we receive will be taken into account in finalising the guidance before the council considers them for adoption alongside Local Development Plan 2 later this year and I urge the communities to get involved."
The Supplementary Guidance which has been revised includes Flood Risk and Flood Risk Assessments and the Housing in the Countryside Guide.
The consultation is open now and runs until Thursday 14 March. All the guidance and information on how to comment is available on www.pkc.gov.uk/ldp2guidance.
£26k makeover complete at Inverclyde marriage suite
A £26,000 refurbishment project has been completed at Inverclyde Council's Marriage Suite.
The suite, located on the first floor of the Port Glasgow Town Hall, was upgraded with opulent, chandelier-style lights, a new ceiling, polished wood floors and new curtains.
A white marble fireplace was also installed to replace the room's electric fire, as well as new modern furnishings.
Cunard Line donated wood panelling to the council to complete sections of the project.
All-weather pitch to be developed in Girvan's Victory Park
Girvan's Victory Park has been identified as the most popular location for a new all-weather pitch, with ground survey work to begin on the site shortly.
Proposals for the new pitch were approved by South Ayrshire councillors following an extensive consultation process, which saw nearly 46% of respondents opt for Victory Park as a preferred location.
The pitch was originally planned to be built at the top of the park, but due to strong local opposition a compromise was made to construct the development in the west of the park closer to the Rose Gardens. A nearby playpark will also be relocated as part of the work.
It will be completed with a £850,000 budget outlined in the Capital Investment Programme last year.
Any final project would be subject to the results of a ground work survey as well as planning permission being granted and the outcome of a petition to the Sheriff Court as the proposals involve Common Good land.
Bearsden water network to undergo upgrade works
Upgrades worth around £180,000 are to be delivered on the Bearsden water network starting next month.
Work will begin on March 4 to upgrade 500 metres of pipework on Station Road.
Contractor Clancy Dowra will deliver the project on behalf of Scottish Water.
The works are expected to take five weeks to complete.