Building Briefs - January 26th
---

---
Ochilview Developments seels from plan at Larbert development
Central Belt-based Ochilview Developments is now half way sold from plan in the first phase of its new development, No1 Old Bellsdyke Road, Larbert, just a short distance from Forth Valley Hospital.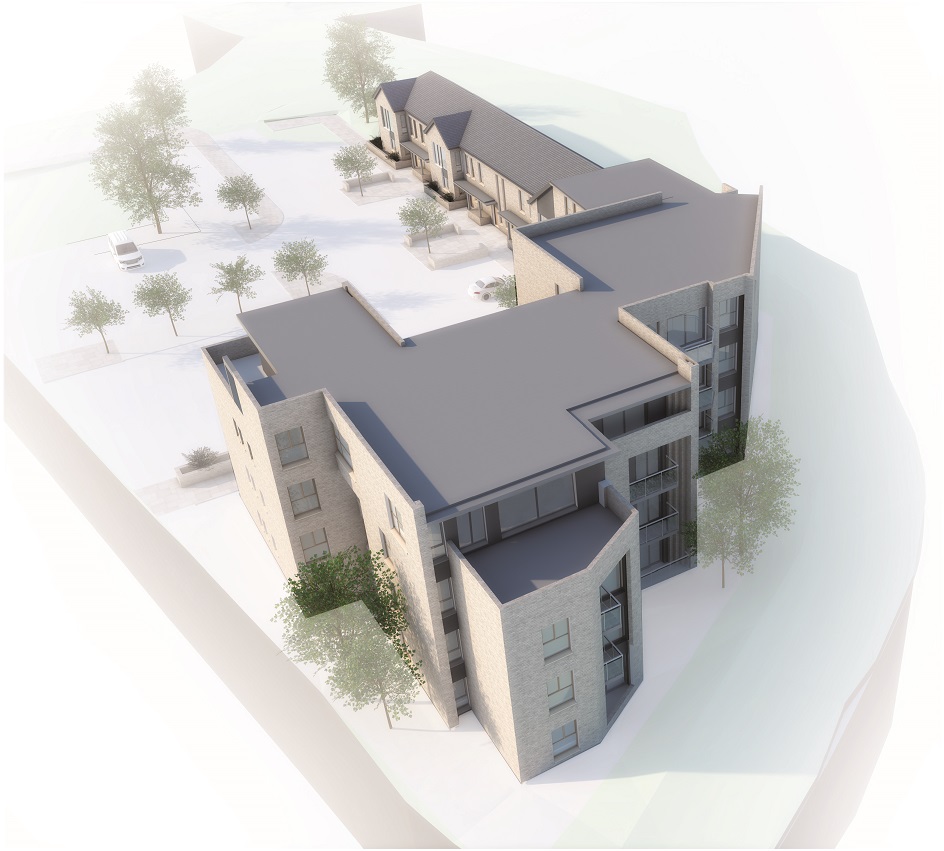 The housebuilder, now onto its fifth development, is fast making a name for itself with unique, Scandinavian influenced homes, delivered in partnership with its architects, Arka.
Offering 25 properties in total, a mix of one and two-bedroom apartments, together with three-bedroom duplex penthouses, No 1 Old Bellsdyke Road is conveniently located, just minutes away from Larbert Railway Station, and the M9/M876 motorways.
Commenting on the strong early sales at the development, Chris Morris, joint managing director of Ochilview Developments, said: "We are delighted to have hit the ground running here at Bellsdyke Road, with a range of buyers from all over the Central Belt keen to reserve one of our luxury apartments and penthouses straight from plan.
"Our ethos as a growing house building business is to create unique new build homes which are simply seldom found in the current market, giving our buyers a clean, contemporary, Scandinavian influenced look which will work with their requirements for modern living, especially as so many of us are currently working from home. Our award winning architectural partners, Arka, bring our vision to life. Now onto our fifth successful development in the area, we can promise plenty more to come."
First turbine installed at Gordonbush Extension
The first completed turbine at the Gordonbush Extension wind farm site, 9.5km west of Brora in Scotland, has been installed despite the challenges presented by heavy snow and freezing temperatures.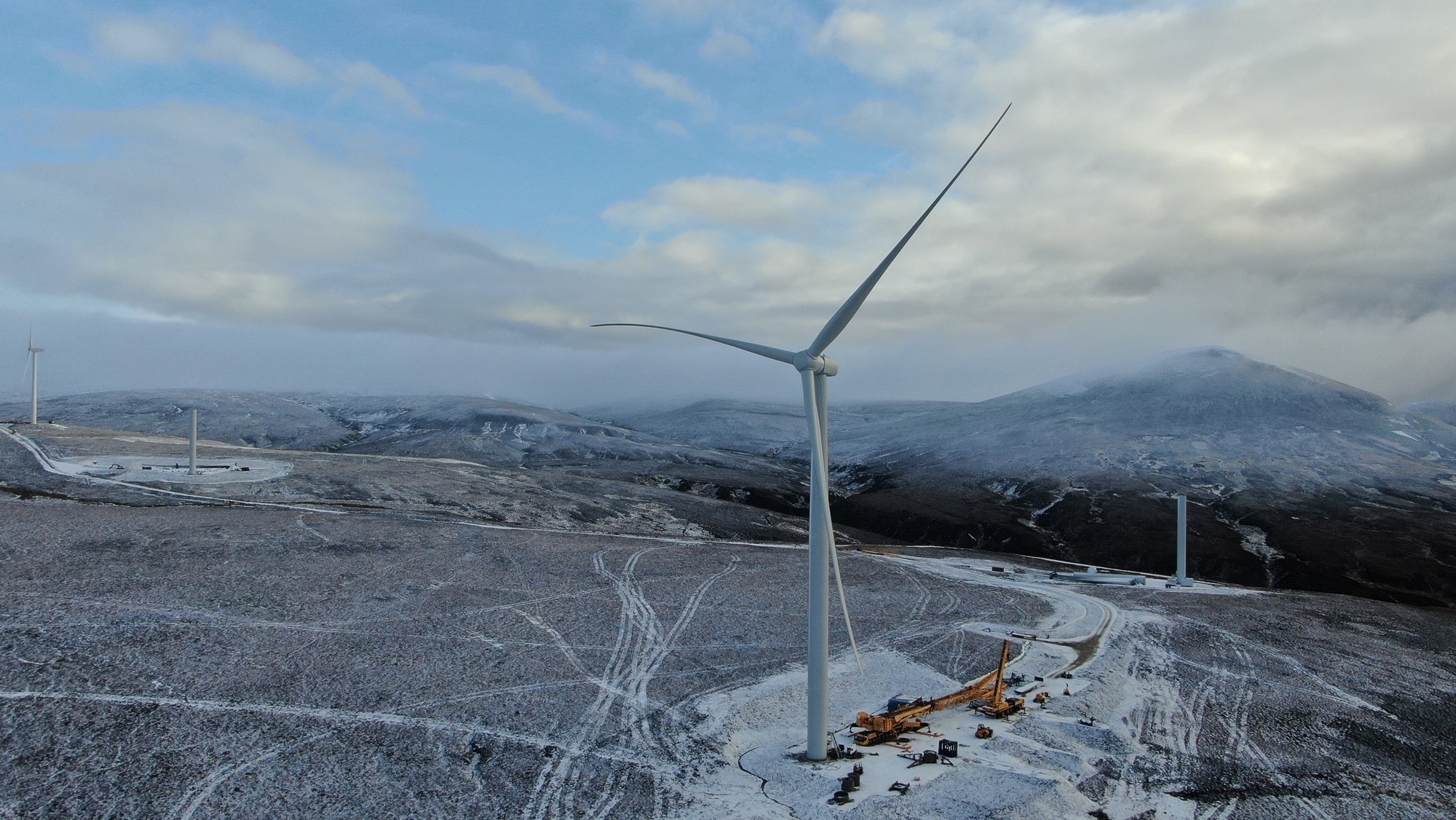 The turbine is the first of 11 to be erected at Gordonbush Extension, which will generate 38MW of wind-powered electricity once fully operational. The site team at the wind farm have been praised for overcoming the recent extreme weather conditions to reach the key milestone in the project's development.
Gordonbush Extension is scheduled to be operational in mid-2021. The development is the first to be built by SSE Renewables on a merchant basis, which means no subsidies were used to assist with its funding.
Virgin Media to connect all new Barratt Homes to ultrafast broadband
Virgin Media has partnered with Barratt Developments to bring the UK's fastest widely available broadband speeds to all new Barratt homes.
Barratt Developments, which will build 15,000 homes this year in the UK, will see all of its new homes connected to Virgin Media's ultrafast broadband network which provides speeds of up to 1,140Mbps across the UK.
Virgin Media currently offers gigabit speeds to more than 7 million homes, making it the largest gigabit broadband provider in the UK. Its entire network of 15 million homes will gain access to gigabit speeds by the end of 2021.
The agreement comes at a time when the country has never been so dependent on fast and reliable home broadband with many people relying on their connectivity to work, learn, stay entertained and connected to the people and things that matter to them.
Figures released by Virgin Media in December showed that on average, customers used 2.8GB of additional data every day last year – the equivalent of streaming three hours of Netflix – making 2020 the provider's busiest year ever.
Alongside Virgin Media, other network providers will be available on all Barratt Development sites providing Barratt homeowners with choice and flexibility with their broadband.
Council provides update on damaged Inverness building
Following damage to a building on Pumpgate Street in the Merkinch area of Inverness caused by a road traffic accident on Thursday evening, the site remains cordoned off and traffic management in place.
The Highland Council is leading on works to make the structure of the building safe before handing it back to the building owners.
Temporary propping up works were completed on Friday. The design of second and third stage works to provide additional propping and structural scaffolding are near completion and engineers will be on site today. The stage 2 works will allow for more assessment on the interior of the damaged building to be carried out and all being well, the final stage 3 works are expected to be completed by the end of the week. At this point, it is planned that the building owners will be given access. However, the Building will remain uninhabitable until further notice.
The road will remain closed this week and local diversions, which are currently under review, will remain in place. The traffic management arrangements are being monitored closely.
All costs on securing the safety of the building will be covered by the building owners.
Three households were evacuated from the building. The council's housing team provided accommodation for one family over the weekend and the others stayed with friends. The housing team is prepared to provide further accommodation should it become necessary.