Building Briefs – July 17th
---

---
New homes mark first step in regeneration of Paisley's West End
A "magnificent" £6.2 million housing project is set to spark the regeneration of the West End of Paisley.
Sanctuary Homes has transformed the site of Wellmeadow Street's former Co-Op supermarket with 39 affordable properties, 24 flats and 15 houses for social rent.
Kevin Stewart, minister for local government, housing and planning, and Councillor Iain Nicolson, leader of Renfrewshire Council, visited the development yesterday.
A £3.4m grant from the Scottish Government made the project possible.
All 39 Wellmeadow Street homes are managed by Sanctuary Scotland Housing Association. The project's completion enables Sanctuary to press ahead with plans for around 44 affordable homes in Sutherland Street and Underwood Lane. Later phases will see more new homes built in Well Street, Clavering Street and further properties in Underwood Lane.
Council to consult on Dornoch Common Good land
The Highland Council is today launching an eight-week Common Good consultation giving the Dornoch community until September 11 to respond to a proposal to dispose (by lease) of an area of Common Good land to East Sutherland Rescue Association (ESRA).
The council is keen to hear the community's views on the proposal and all submissions will be given full regard before a decision on whether, and how, to proceed is made.
ESRA currently lease a small area of land incorporating the existing lifeboat shed. It is proposed to lease a larger area to them for a period of 99 years. This will allow ESRA to seek permission to build a bigger and improved lifeboat facility including a parking area for their use.
The proposed duration of the lease and the location of the larger area on Common Good land that is currently public amenity land constitutes both a disposal and a change of use and therefore the council is required to seek the views of the community to the proposal through a formal consultation.
The full consultation document and guidance is available here.
New council houses officially opened in East Renfrewshire
East Renfrewshire's new council houses were officially opened yesterday by housing minister Kevin Stewart MSP, marking the first housing builds by the local authority for a generation.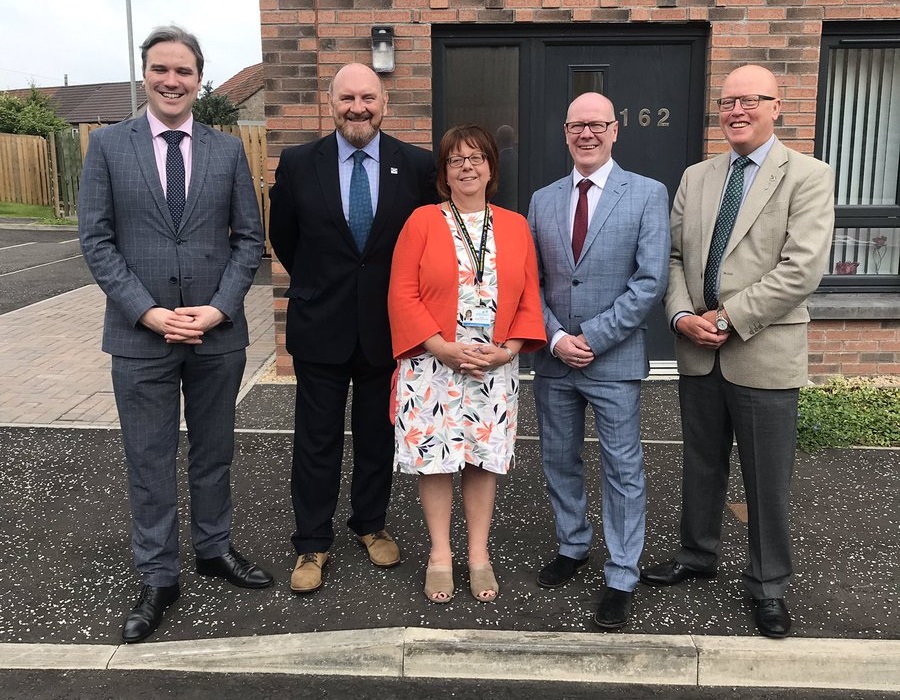 Fenwick/Oakbank Drive along with Robertson/Cross Arthurlie Street, are the first developments to get underway as part of the council's ambitious plans to build over 200 homes over the coming years. The third development at Blackbyres Court is due to be complete in September.
Mr Stewart visited the Fenwick/Oakbank Drive development, which is made up of six one-bedroom own door flats and four three-bedroom family houses. The properties are now home to council tenants facing homelessness, those who lived in overcrowded properties and those wishing to downsize.
While at Robertson/Cross Arthurlie Street four families and nine tenants in the 60+ age group have moved into four three-bedroom houses and nine one-bedroom flats, including a fully adapted wheelchair property.
Each of the projects are being delivered in partnership with building contractor CCG (Scotland) Ltd.
Further investment in decommissioned North Sea infrastructure
A further £4 million is to be invested to maximise the economic benefit to Scotland from the decommissioning of North Sea infrastructure, the Scottish Government has announced.
The money from the Decommissioning Challenge Fund is in addition to the £10 million committed in the first three rounds of the fund in a number of locations including Shetland, Kishorn, Aberdeen, Dundee, Leith and Hunterston.
It will provide support for projects to enhance the decommissioning market and the supply chain in Scotland.
Smiles all around at Symington's first affordable housing development
Tenants have now moved into Symington's first affordable housing development which was created by West of Scotland Housing Association (WSHA) in conjunction with the contracts division of MacTaggart & Mickel.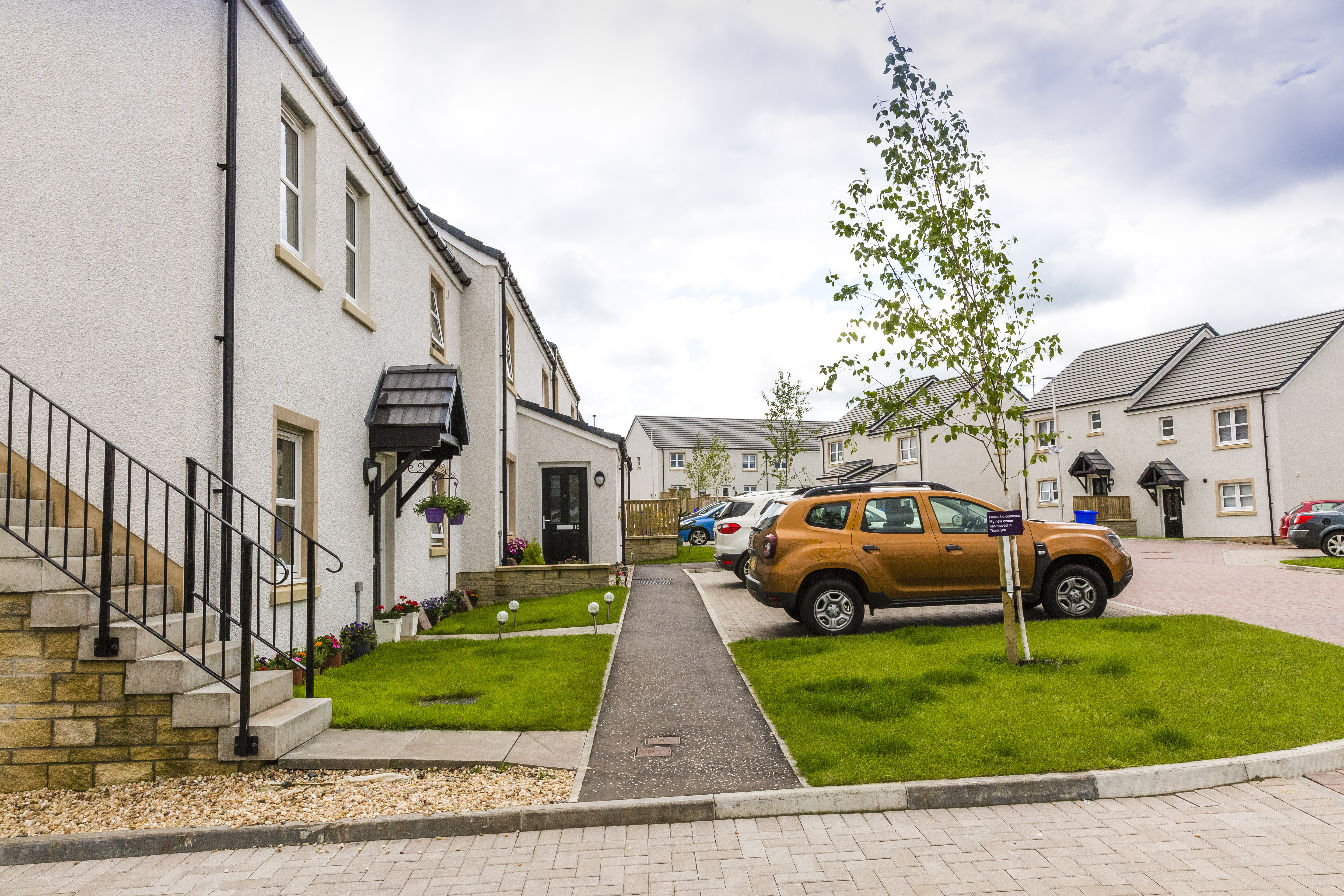 For some of the new residents, including John Muir, the homes have been life-changing.
The £4.5 million development, part-funded by the Scottish Government in partnership with South Ayrshire Council, was completed at the end of 2018 and features 34 homes as part of a wider new-build development. It also includes a 3,000 sq. ft. Co-operative retail store for the benefit of the local community.
New Loretto home helps tenant 'feel human' again
New Loretto tenant Geraldine Skelly has said she "thanks her lucky stars" for her new home in the south side of Glasgow.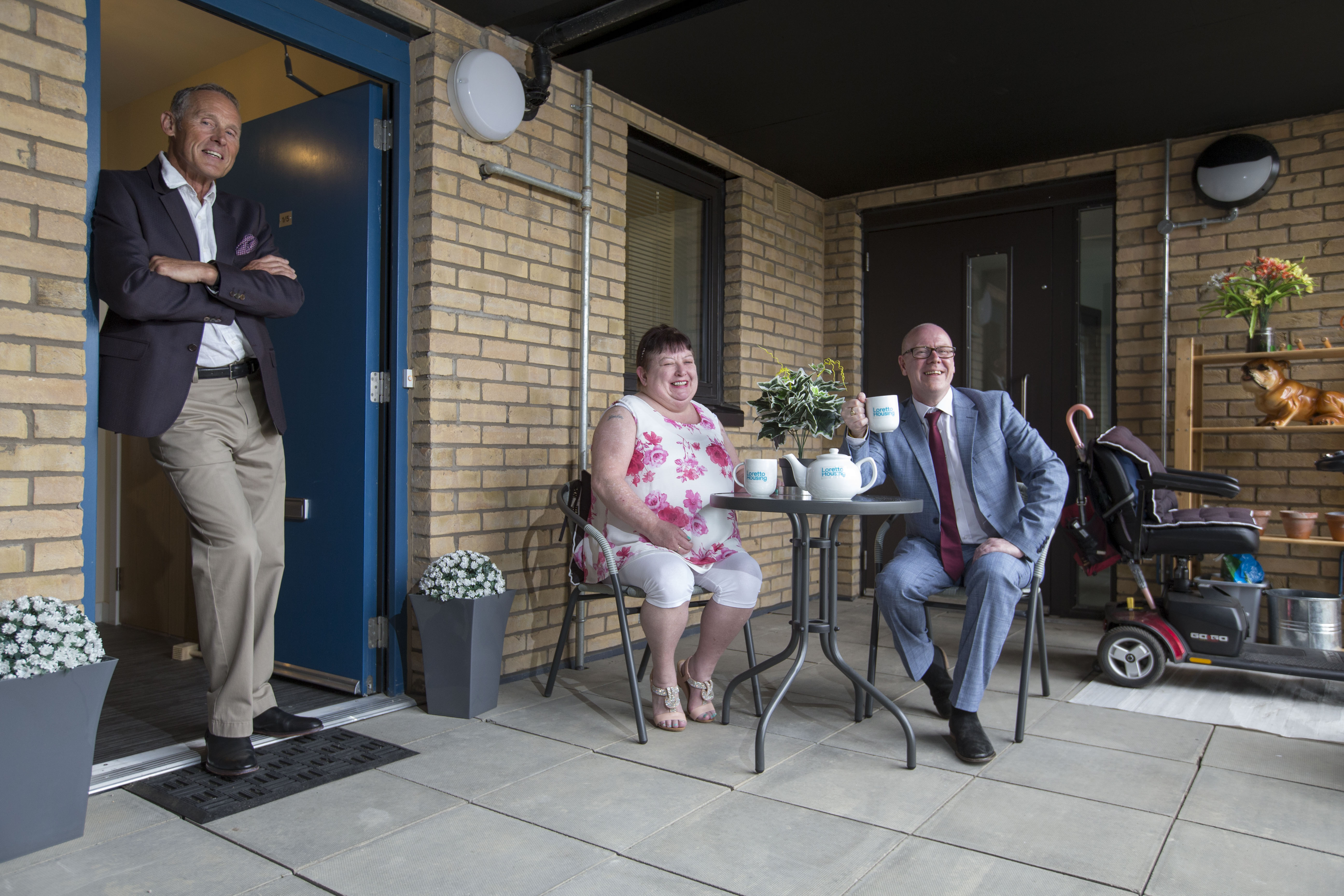 With a communal lift and fully-level access in her block in Shawbridge Street, Geraldine, who uses a mobility scooter, said being able to come and go as she pleases makes a big difference to her quality of life.
Kevin Stewart MSP, minister for local government, housing and planning, dropped by to meet Geraldine and some of her fellow tenants this week.
The 42 new homes in Shawbridge Street are the latest stage in the transformation of Pollokshaws.
The area has been earmarked as a priority for regeneration by Transforming Communities: Glasgow (TC:G) a strategic partnership between the Scottish Government, Glasgow City Council and GHA.
The £5.8 million development in Shawbridge Street, built by contractors CCG, included grant funding of over £3m from the Scottish Government through Glasgow City Council.
TC:G has overseen the development of 222 new affordable homes in Pollokshaws, including 140 for GHA and 40 for Lowther Homes, Loretto's partners in Wheatley Group.
The new Loretto development also features a new civic square in front of Pollokshaws Parish Church which features the historical Auldfield Church bell, removed when Auldfield Church was demolished in the 1970s and returned to the area just last month.
Upcoming closure on A737 through The Den
A section of the A737 from Manrahead roundabout to the Highfield roundabout will temporarily close to all road users from July 22 for approximately four weeks.
The closure will allow essential work to be carried out safely to construct the road tie-ins which will, on completion of the project, connect the existing A737 to the new road.
Local access only will be provided and a signed diversion route will be in place.
Transport Scotland and its contractor, Interserve Construction Limited, expected to complete the entire project in Spring 2020.