Building Briefs - July 27th
---

---
FCC Environment appoints Complete Weed Control to maintain environment around waste recycling plants
Complete Weed Control, the Carluke-based ground maintenance specialist business, has been appointed to play a vital role in managing one of the UK's leading waste and resource management company's habitat management plans.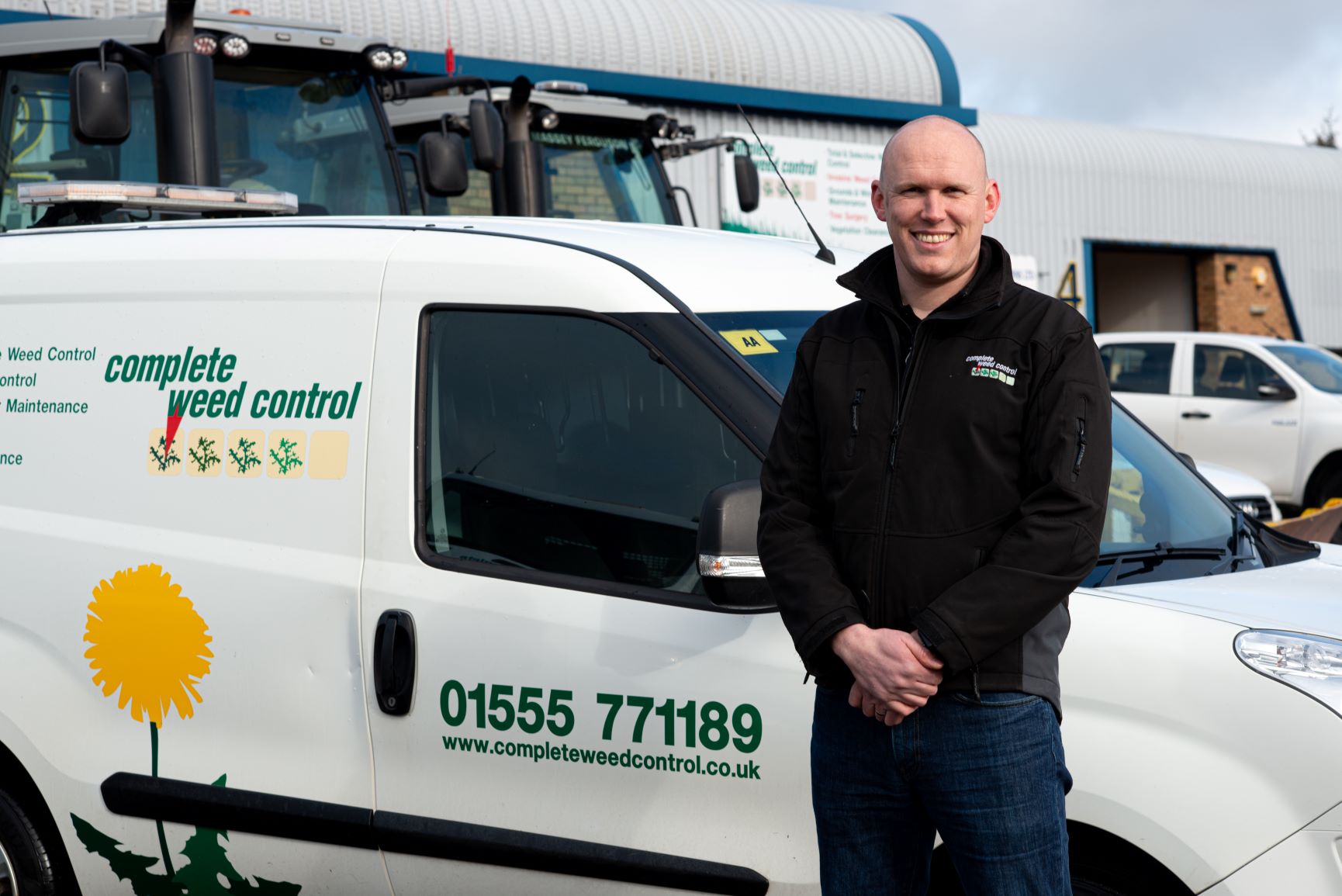 FCC Environment operates a UK-wide range of waste management sites including material recycling facilities (MRF), energy from waste (EfW) plants and landfill sites.
Its approach is to minimise the amount of waste that ends up in landfill by transforming it into valuable resources from more than 200 recycling treatment and disposal facilities across the country. Each year it recycles 1.6 million tonnes of waste and generate more than 117MW of green energy.
CWC will take on the task of maintaining the environment around five of FCC Environment's landfill sites in Lanarkshire, Aberdeen and Midlothian.
Cairn Housing Association hands over keys to new north Glasgow tenants
Cairn Housing Association has handed over keys to tenants at its latest new development in Lambhill.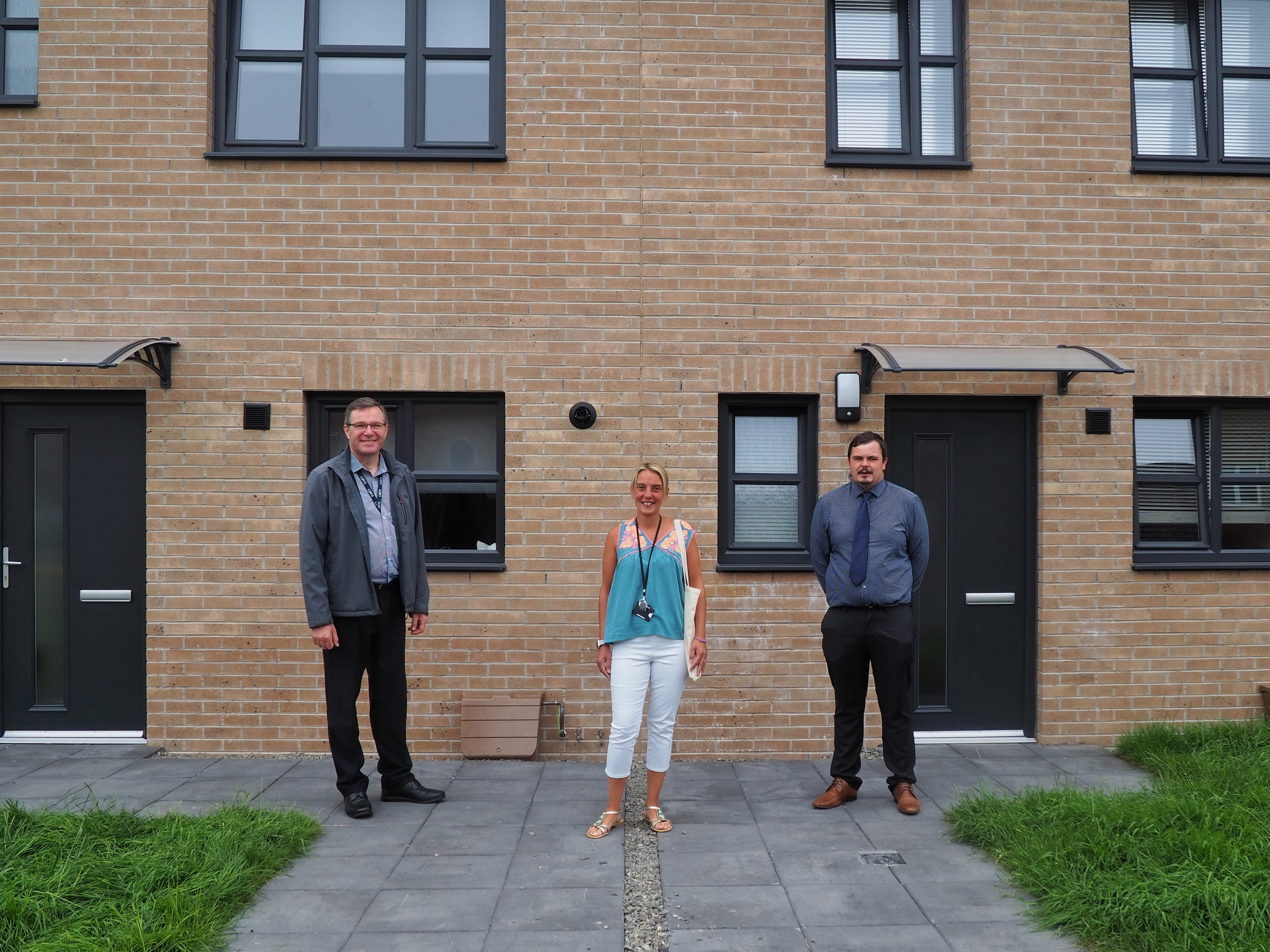 Developed with the support of the Scottish Government and Glasgow City Council through the Strategic Housing Investment Plan, the 14 new homes were built to a high standard by O'Brien Homes to meet the evolving needs of modern families. With a focus on energy efficiency, each home is equipped with solar photovoltaic panels and high levels of insulation to ensure the properties are affordable to heat and environmentally friendly.
To welcome tenants to their new homes, Jason MacGilp, Cairn Housing Group's chief executive, delivered housewarming cards and gift vouchers, alongside housing officer, Aileen Livingstone, and development officer, Richard Miller.
The new tenants have been invited along to a cooking masterclass with the local community hub, Lambhill Stables. The virtual class will be a great opportunity to meet their new neighbours and pick up some tips for cooking delicious family meals. The Lambhill Stables are on the doorstep of the new homes and provide opportunities for learning new skills, taking part in creative and social activities and caring for the environment from their base on the banks of the Forth and Clyde Canal.
Track work a big lift for Levenmouth rail project
The Levenmouth rail link project has taken another huge step forward with the start of work to remove the old disused track and redundant infrastructure from the former branch line.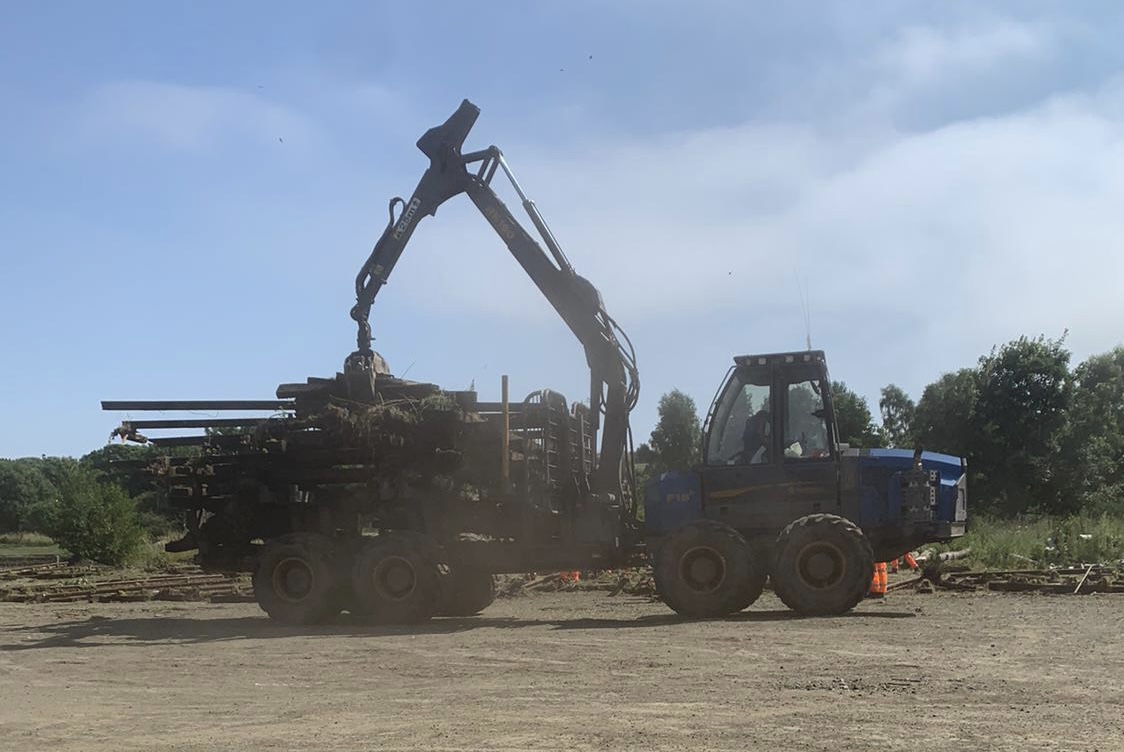 Following on from last month's confirmation that the line will be double tracked and electrified, and announcement of the station locations when transport minister Graeme Dey visited Leven, the removal of the old disused tracks is another clear signal that project is gathering momentum.
Work is now underway on the route between Thornton Junction and Leven and will be ongoing until the end of August, though not continuously at any one location.
Removing the redundant and life expired railway equipment is an important step forward for the project and is the most significant work to date. Removing the disused track and excavating the old ballast will also help create a clear area for when the construction of the new lines will begin early in 2022.
The redundant equipment has been itemised and offered to a range of Heritage railways. It is Network Rail's intention that all of the assets removed will be recycled and re-used within a railway environment. Some of it will be repurposed for use on the construction of the new line.
Plan ahead for A70 roadworks closure
A South Lanarkshire road providing a key route between East Ayrshire and the M74 is set to close for up to a month.
A stretch of the A70 between Douglas and Muirkirk will close on Monday 2 August 2021 to allow for resurfacing, drainage and kerbing work which is expected to take most of the month to complete. The road is expected to reopen on Monday 30 August 2021.
The work is part of a continuing programme of improvements to the key route which links South Lanarkshire and East Ayrshire and also provides an important link to the M74, and onwards to Edinburgh.
Finance director succession at Persimmon
Persimmon group finance director Mike Killoran has announced his intention to retire in early 2022 after 25 years with the group.
It is expected that Mike will step down from the board in mid-January after the announcement of the trading update for FY21.
Mike joined Persimmon in 1996 and was appointed to the board as group finance director in 1999.
Roger Devlin, chairman, said: "Mike has played a pivotal role in the development of Persimmon over more than a quarter of a century, helping establish the business as one of the leading housebuilders in the UK and delivering outstanding returns for shareholders. We thank him for his significant contribution to the success of the Group over this extended period and he leaves Persimmon in robust financial health.
"We will now commence the process of identifying Mike's successor and we are pleased to be retaining his skills and experience within the business during this period to ensure a smooth handover."
A907 reopens fully ahead of schedule as Abbey Craig works completed
Essential repair work on the Abbey Craig has been completed allowing a full reopening of the A907 Alloa Road earlier than planned.
The road will fully reopen to traffic on Wednesday 28 July – two days earlier than the ending of the road closure notice.
A section of the road had been closed in both directions since 7 June in order for specialist contractors to make safe an area of rock fall.
This included scaling the rock face and removing loose material following the rock fall along with installing replacement safety netting.
Work was also carried out to remove a number of large fallen trees, rocks and boulders that were caught by the safety nets.
Strathaven road to close for improvement work
Essential work to maintain and improve a road in Strathaven is to begin next month.
A section of the B7086 Lesmahagow Road is to be resurfaced, with work starting on Monday, 30 August and lasting until Friday, 3 September.
As a result, the road will need to be closed between the junction with St Annes Wynd and the junction with Todshill Street for the duration of the work. However, access to Southend Drive, Southend Grove and Southend Court will maintained at all times from one direction and this will be clearly signed.
During the periods of closure, no vehicles other than emergency service vehicles and those involved in the works will be permitted to be driven or parked on that section of the road and signs will be in place to indicate an alternative route via the B7086 Strathaven Road, B7078 Carlisle Road, A71 Ayr Road, A71 Stonehouse Bypass, A71 Strathaven Road, A71 Stonehouse Road, A71 Kirk Street, B7086 Station Road and vice versa.