Building Briefs – June 11th
---

---
Inverness bottleneck exhibitions
As part of the project to upgrade the traffic bottleneck at Longman roundabout in Inverness, the preferred option for the A9 / A82 Longman Junction scheme is to go on public display later this month.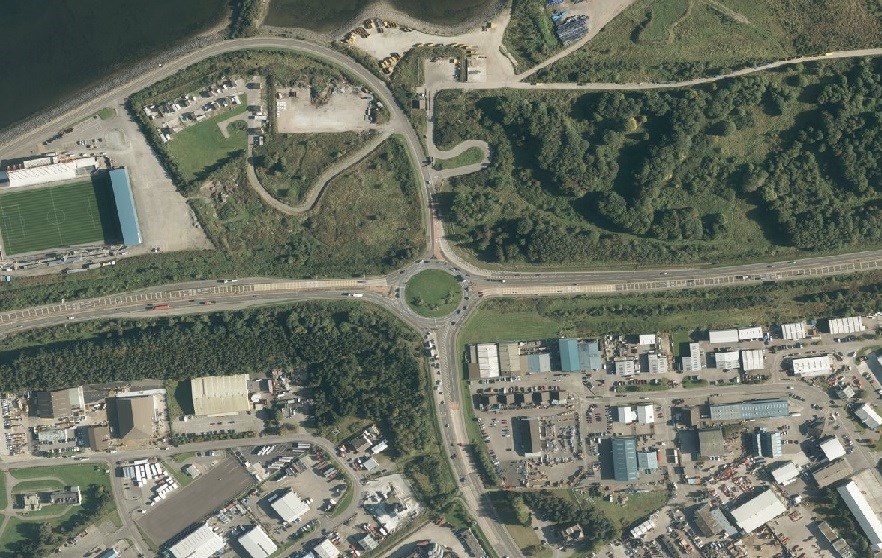 On 25 and 26 June, the local community and road users will be able to view and comment on proposals for the junction.
Cabinet secretary for transport, infrastructure and connectivity Michael Matheson said: "As part of the Scottish Government's commitment within the £315 million Inverness and Highland City-Region Deal, we are taking forward our plans to improve the traffic bottleneck at Longman and we have been working hard to identify a preferred option for this important junction in the Highland capital following initial identification of five options last year.
"We have now reached that important milestone and we can let the public see and comment on our plans later this month."
Scotland's enterprise agencies launch new strategy documents
Scotland's enterprise agencies, Scottish Enterprise (SE) and Highlands and Islands Enterprise (HIE), have launched their new three-year strategy documents.
Scottish Enterprise's new strategy, Building Scotland's Future Today, comes after a year-long review and transformation led by CEO Steve Dunlop, who took the helm in 2018.
Meanwhile, HIE's three-year strategy includes plans to grow the working age population in the Highlands and Islands by attracting more young people, increasing incomes and embracing the Fair Work First approach.
Over the next year, the agencies will together invest more than £409 million in the Scottish economy to, among other things, build on the progress made in infrastructure, transport and connectivity across the Highlands and Islands and progress strategic national developments including Inverness Campus, the European Marine Science Park in Argyll and the Orkney Research and Innovation Campus.
Opening date confirmed for Banchory Sports Village
Aberdeenshire Council and Live Life Aberdeenshire have confirmed an opening date for the new Banchory Sports Village.
Work is progressing at pace on the £8.5 million facility at Hill of Banchory which will be fully open to the public on August 20.
It is funded by Aberdeenshire Council with support from North Banchory Company who supported both the development land and links with the local renewable biomass heating system, as well as the Banchory Sports Village Trust who raised £700,00 for the project through extensive community fundraising.
The current plan will see a phased approach to the opening. Doors will open to groups of users on August 16, with the start of the regular "pay for a swim" timetable kicking off on August 20. It is anticipated there will be a formal opening later in the year.
Saint-Gobain acquires acoustic solutions provider
Saint-Gobain has acquired Pritex, a key player in acoustic and thermal insulation solutions made from polymer-based composite materials and intended for the mobility market.
This acquisition will allow the Mobility business unit of Saint-Gobain High Performance Solutions to expand its business model beyond automotive glazing and become a provider of solutions in the mobility market for comfort, safety and energy saving.
With the development of electric vehicles, the need for differentiated noise control and lightweight solutions is gaining momentum. Pritex's expertise in thermo-acoustic insulation materials and design combined with Sekurit's thin glazing capabilities enables an extended offer for customized acoustic and thermal solutions for the automotive market.
Pritex employs 240 people and achieved close to €20 million in sales in 2018. The 60-year old company, based in the United Kingdom, is developing a strong presence in Europe.
Spire View 'delight' at successful planned maintenance contract
Spire View Housing Association has welcomed the successful completion of a kitchen and boiler replacement contract carried out by CCG Asset Management.
Covering 46 kitchens and 48 boilers, the entire programme was delivered within a period of just five weeks and has been described as having "very high tenant satisfaction ratings" with the quality of workmanship and engagement by the site team with tenants being key areas to the successful delivery of the programme.
Consultation on proposed new Ardrossan Community Campus moving to next stage
More than 2,500 people shared their views on proposals for a new school and community facility in Ardrossan.
The responses formed the first phase of engagement after North Ayrshire Council revealed ambitious initial plans for the campus in January.
Councillors will consider these further before putting forward more detailed proposals which will then be subject to statutory consultation.
The majority of the school communities – including teachers, staff and parents/carers – were in favour of the plans for a new Campus at the North Shore site which would comprise of a new Ardrossan Academy, Winton Primary School, pool and fitness suite, library and Health Social Care Partnership offices.
Pupils from Ardrossan Academy visited local primary schools within the cluster area to lead the engagement exercise. Parent Councils and staff reference groups were also involved in distributing surveys and collating results.
The consultation process with the wider community was carried out online and attracted 363 responses and these were more split on aspects of the proposals.
The council is looking to create a state-of-the-art facility which will see education, work related training, further and higher education and employers operating side by side giving young people clear pathways into employment. It will also play a key part in their overall plans to regenerate the area.
North Ayrshire Council has allocated £31.5 million from its capital plan to replace Ardrossan Academy but is keen to access Scottish Government funding that will allow it to take a more innovative approach and bring the development forward.
Bellway helps build a bright future for school kids
Pupils at Kelvindale Primary in Glasgow have been given a helping hand with a school construction project from Bellway Homes Ltd (Scotland West).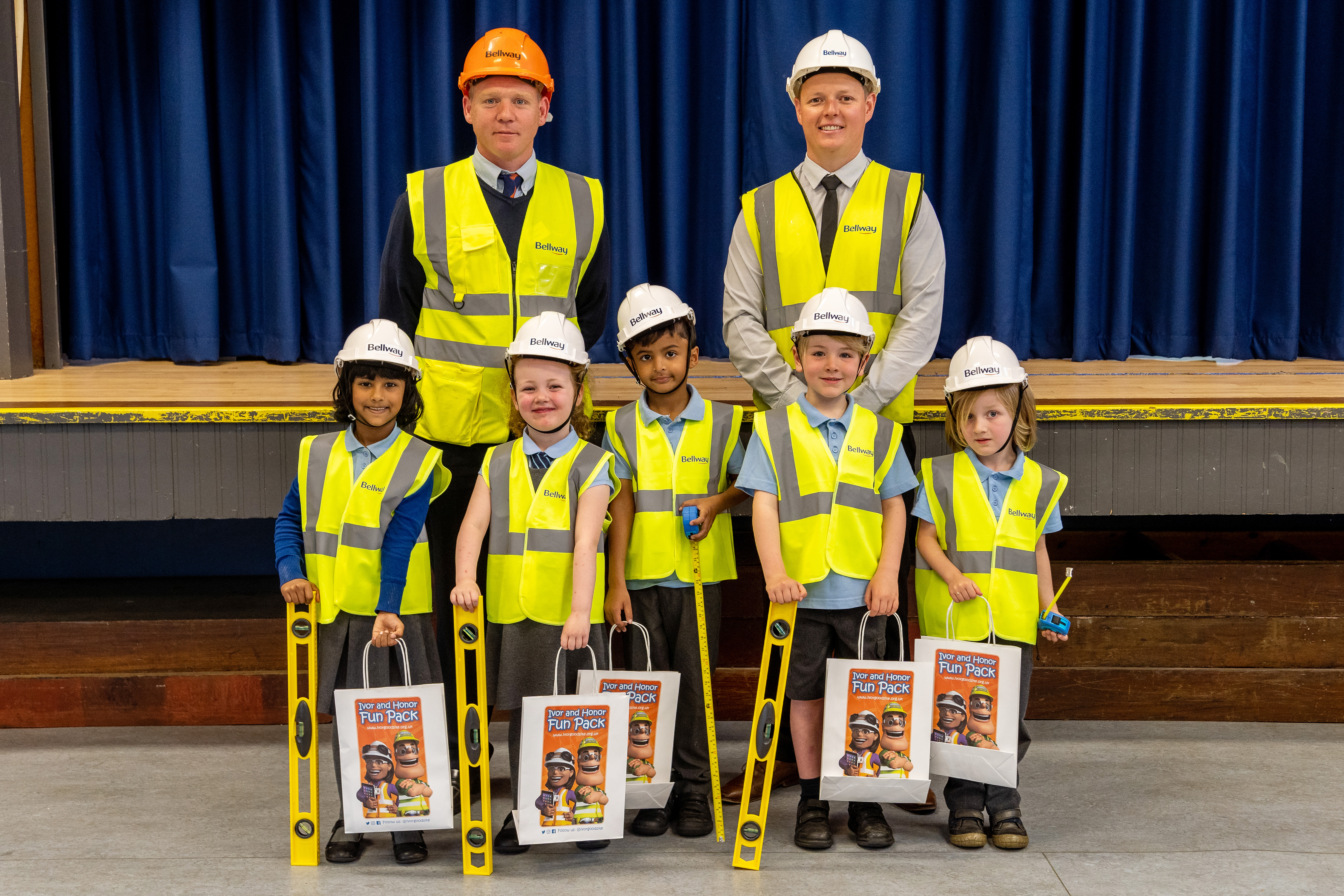 Construction manager Mark Deviney and site manager Thomas O'Brien visited the school to give a safety talk to more than 120 primary ones and twos and highlight the hazards of playing on or near building sites.
They also presented the children with a selection of hard hats, high visibility vests, measuring tapes and spirit levels to use on the mini building site the children have created in the open area of the school.
Bellway is currently building a new development, Dorchester 183, in Dorchester Avenue next to the school and the children have been eagerly watching its progress.
Bellway is also working with the school and Parent Council to help improve water drainage on the school's sports pitch, which floods on rainy days.
Dorchester 183 will feature a range of 1,2 and 3 bedroom contemporary apartments. The first properties will be released for sale later this year.
NHS delivery charity receives cash boost
Lifesavers Scotland, a not-for-profit service that provides NHS Scotland with an out-of-hours emergency transport service, has received a generous cash donation of £1,000 from a national house builder.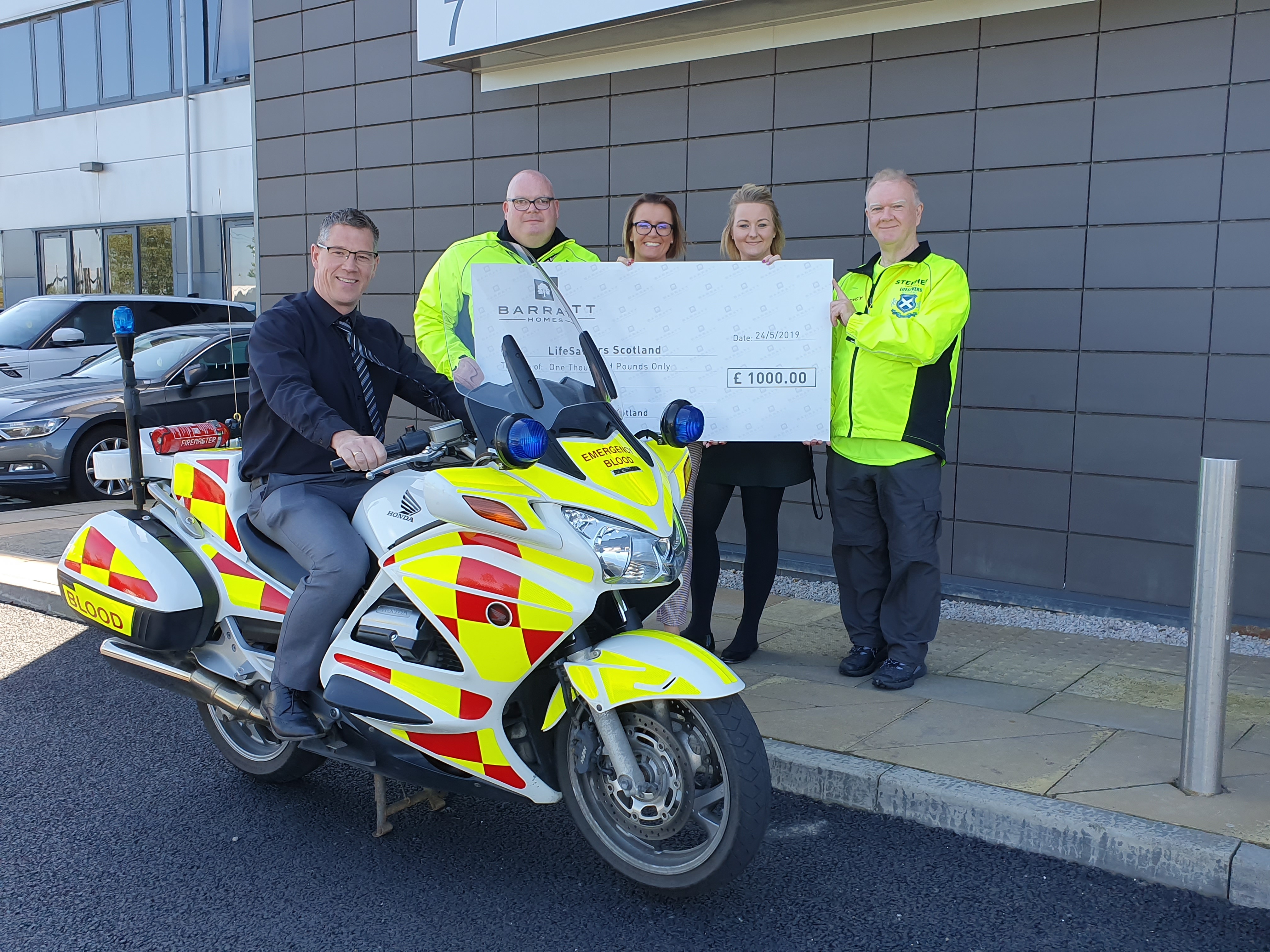 Barratt Homes has provided a monetary donation of £1,000 to support Lifesavers Scotland's entirely voluntary service in which it delivers critical supplies to hospitals across Scotland.
The donation is part of the Community Fund, launched by Barratt Homes in January 2019 which plans to donate £1000 to a local charity, service or organisations every month of the year.
The volunteers, who include delivery drivers, administrators and fundraisers, provide their time and vehicles completely free of charge to make sure the NHS receives supplies all year round, at all hours of the day and night.
Employees in Barratt Developments West Scotland office select a charity to donate money to each month. Other charities to benefit from the fund, which launch in January 2019, is Chris' House in Wishaw.
The Barratt Homes Community Fund will donate £1,000 each month to a charity or organisation in the west of Scotland, which improves the quality of life for those living in the area.
Last year £1.2 million was donated across the Barratt Homes and David Wilson Homes in the UK.
Drop-in sessions for proposed Orkney harbours masterplan
Drop-in sessions are to take place this week over the proposed Harbours Masterplan for Orkney.
They will mark the start of a consultation on the draft plan.
The sessions will take place on Wednesday 12 June at the Warehouse Buildings, Stromness and on Thursday 13 June at Kirkwall Town Hall. Presentations take place at 13:00 and 18:00, with drop-in sessions from 13:30 – 16:00 and 18:30 – 20:30.
The purpose of the masterplan is to provide a framework for the development and transformation of Orkney's harbours over a 20-year period.
It will enable the Harbour Authority to make informed decisions to meet changing markets, grow new markets, and safeguard Orkney's harbours as essential economic drivers and community assets for future generations.
Further diversification and growth in harbour activities is envisaged to safeguard existing jobs, create many more and strengthen the viability and sustainability of the local community for the longer term, helping ensure that Orkney remains an attractive place to live, work and do business.
Millport shop fronts to be improved
Another four shop fronts in Millport are to be improved as part of the Millport Conservation Area Regeneration Scheme (CARS).
The Shopfront Improvement Scheme is a grant programme providing financial assistance for regeneration of historic properties and to improve streetscape by restoring traditional shopfronts and architectural details within designated area of Millport Conservation Area.
The project, representing an investment of £1.5 million, is jointly funded by Historic Environment Scotland and North Ayrshire Council and will run until March 2021.
To date, two shopfront schemes have been completed - Deep Sea Fish & Chicken Takeaway and Marina's Hairdressing – and a further 13 owners have expressed interest in the scheme with work at four set to begin towards the end of the summer.
Conservation repairs to two priority properties will also start around the same time, with another two to follow in the autumn.
The programme for Small Grants scheme is also being developed with four properties signed up already and three more interested in the scheme.