Building Briefs - June 20th
---

---
Mather & Co chosen to reimagine Gretna Green destination
Mather & Co has fended off international design competitors to reimagine the famous Blacksmiths Shop and Museum at Gretna Green, the number one wedding destination in the UK.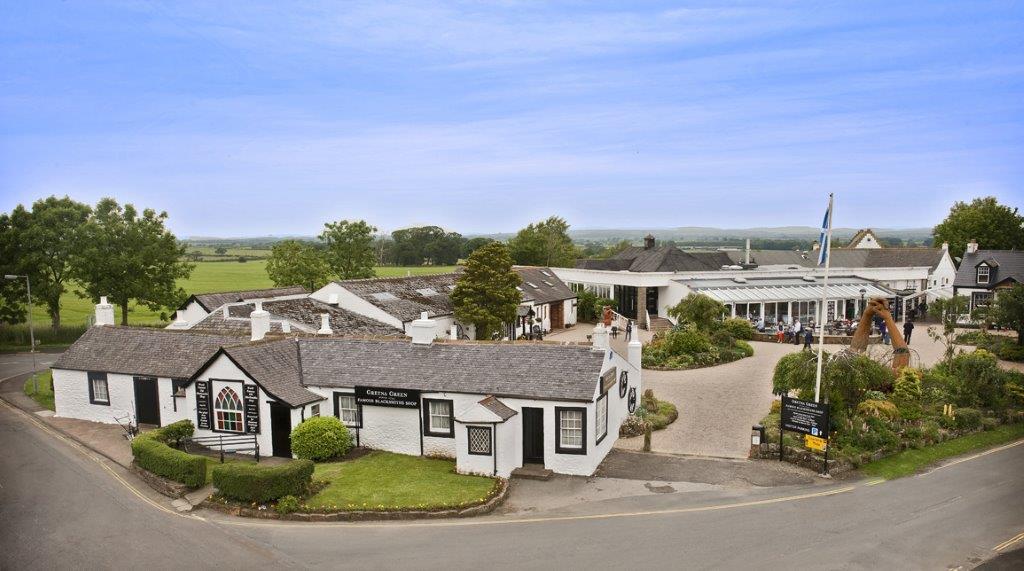 The North West-based firm, which specialises in museum, leisure, retail and entertainment experiences, will work with the Gretna Green team to develop the current weddings and visitor offer, ensuring the best facilities for anvil weddings is maintained, at the historical venue and visitor attraction.
Mather & Co will also develop the retail space into a new experiential retail destination, capitalising on its history and heritage.
Gretna Green has been welcoming weddings for over 260 years, following the introduction of the 1754 Marriage Act in England, which meant couples had to be 21 years of age to marry without the consent of their parents - previously no consent was required if you were above the age of 16.
In Scotland, a couple as young as 12 and 14 (girls and boys respectively) only had to declare their intentions to be husband and wife in the presence of two witnesses, so many young couples fled to the first village over the border, Gretna Green, and its Famous Blacksmiths Shop to be married.
Hadden begins work on Falkirk nursery
Perthshire-based contractor Hadden Group has recently started on site at Hallglen Early Learning and Childcare Centre in Falkirk to design and build a new £2.3 million Early Years Centre through the Scottish Procurement Alliance Schools and Community Buildings Framework.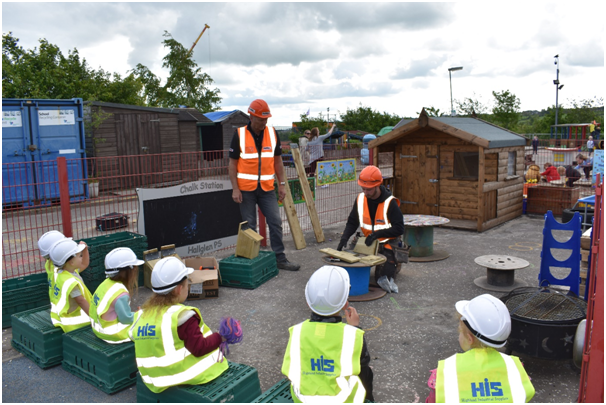 This is a welcome return to the school campus for Hadden, having built the existing nursery extension at Hallglen Primary School over ten years ago.
Since the project commenced, Hadden Group along with Falkirk Council and the existing school and nursery have been actively engaging with the pupils to encourage an interest in the build process.
Community engagement officer Kirsty Clements has been working closely with site manager Billy Allan to deliver a series of presentations and workshops for the children at Hallglen Primary and Nursery.
Fifth award success for major Perth infrastructure project
A collaborative partnership between Perth & Kinross Council and Balfour Beatty, which included career development opportunities and skill-building for young people, and providing tangible community benefits, has been recognised this week with its fifth award for the project.
At this week's NEC Contracts Awards, the A9/A85 junction and link road to Bertha Park - phase 1 of the ambitious Perth Transport Futures infrastructure project - won the Contract of the Year Category. This award recognises the collaborative approach taken by the council as project manager, and Balfour Beatty as the main contractor for the construction.
This award is the latest in a series of national and local prizes recognising the success of individual contributions to the project, and the overall project throughout its life.
Final plans to be unveiled for council homes at Irvine Harbourside
Residents in Irvine are being invited to view updated multi-million-pound proposals for much-needed new council homes at the town's harbourside.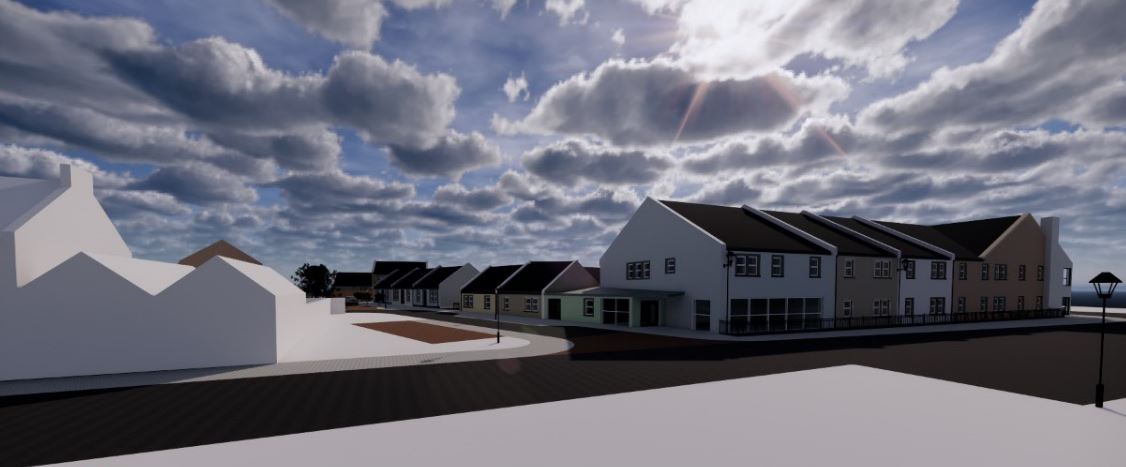 The planned 71-home development forms part of North Ayrshire Council's vision to deliver 1,375 new properties by 2024.
Residents are invited to attend drop-in events being hosted by the council's housing services at Irvine's Harbour Arts Centre, on June 27.
The events will allow people to view the final plans and house designs, which include a mix of modern, energy-efficient housing on a vacant site opposite the old Magnum centre.
The development will provide 24 general needs homes, eight wheelchair liveable properties, 11 amenity bungalows and 28 properties within a sheltered housing complex.
All new homes will benefit from sustainable features including dual zone heating controls, low energy LED lighting and solar photovoltaic panels placed on homes throughout the site to provide free electricity for tenants. The older people's housing will include the latest assistive technology to help residents live independently in their own homes for longer.
Initial consultation with local residents and businesses in December last year was constructive and the comments made have helped develop the plans further, ensuring the development will be sensitive to its unique coastal location. The proposals take a number of design cues from the attractive architecture in the surrounding area.
Construction is currently scheduled to get underway in early 2020 and the homes should be ready for residents to move into by spring 2021.
The council has previously advised that ground decontamination works would be required before the homes were built. Site investigations have now been carried out and the necessary remedial works will be undertaken as part of the construction works.
The consultation event will be held at the Harbour Arts Centre on June 27. There will be two drop-in sessions - local people can drop-in anytime between 1.30pm to 3.30pm and 4.30pm to 6.30pm.
Glasgow customer service team honoured at Scottish Home Awards
A housebuilder has added another accolade to its trophy cabinet with a win at the Scottish Home Awards.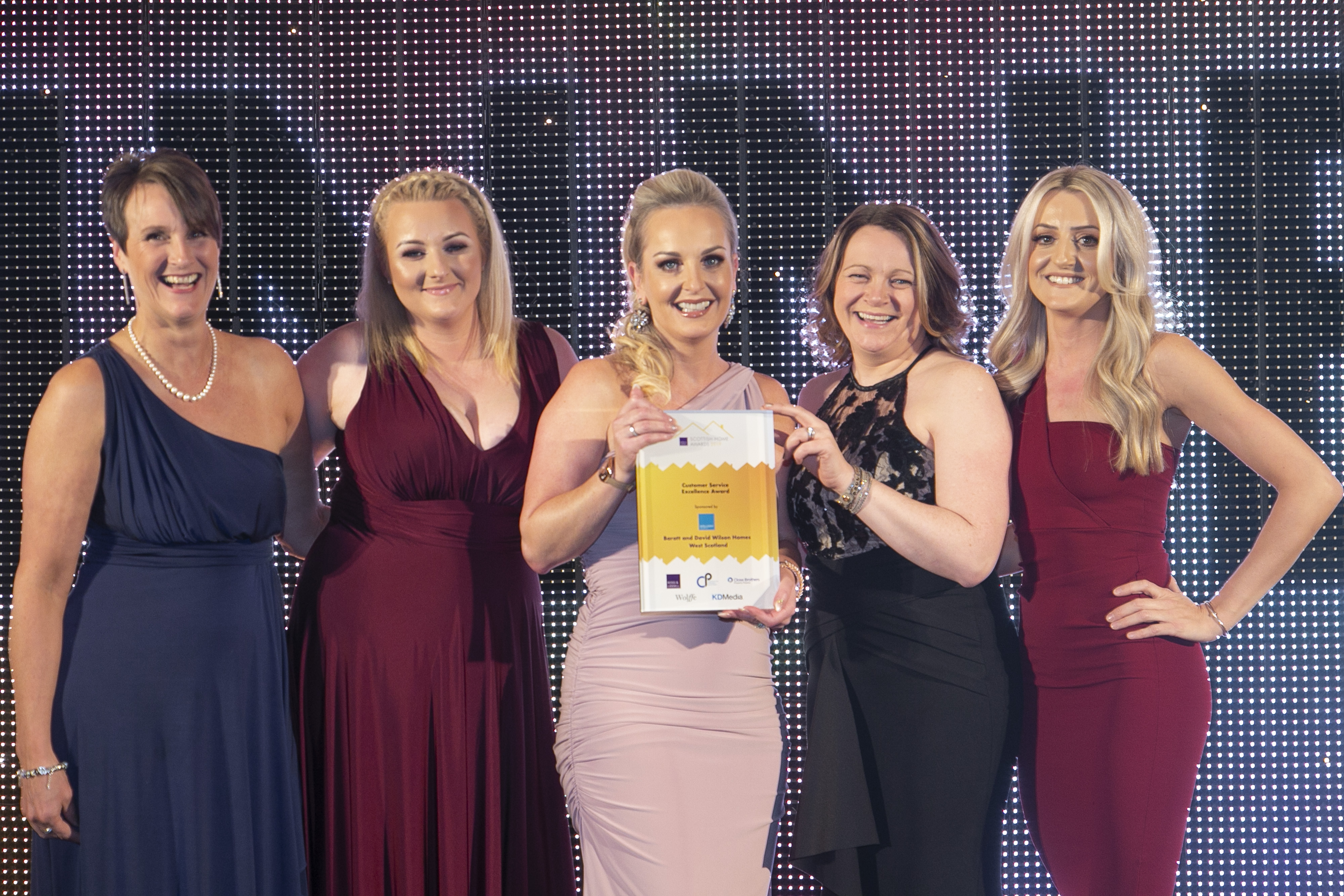 Barratt West Scotland and its sister brand, David Wilson Homes, has been recognised for its customer service efforts in the 'Customer Service Excellence' category at the glittering ceremony.
The award recognises best 'customer service' practices taken by private house builders or housing association which should include customer engagement schemes and employee engagement programmes.
The developer ensures its customers have access to regular meetings with the development site manager and sales advisor, while buyers receive structured communications throughout the reservation and buying process. A weekly Customer Care clinic is also held for existing residents at Barratt and David Wilson Homes sites.
In addition to its customer facing efforts, Barratt West Scotland and David Wilson Homes has recently launched a 'Customer Excellence' training course for employees to ensure the company's customer service ethos is fully understood across the organisation.
LAR expands its services amid new staff factoring qualifications
LAR Housing Trust is to provide factoring services for future developments after key members of staff qualified as registered property managers.
Operations director Fiona Kelly and development manager Stuart McLaren have both passed a factoring qualification run by the Institute of Residential Property Managers (IRPM) with top marks.
LAR chief executive, Ann Leslie, said she is delighted to be providing this service in-house to LAR's tenants and through a subsidiary company LAR Property Management C.I.C. to others.
IRPM offers industry-leading qualifications, which are well recognised and respected across both private and social sectors. It currently has members across over 1,200 organisations in the UK.
LAR, which was set up in October 2015 to boost the supply of good quality mid market rental properties, already has over 600 homes occupied, under construction or in the planning process at 24 sites across Scotland.
Can you build it? Killearn pupils can!
Killearn Primary two pupils and their teacher Nichola Kidd have paid a 'behind the scenes' visit to Mactaggart & Mickel's new homes development in the village, Buchanan Views.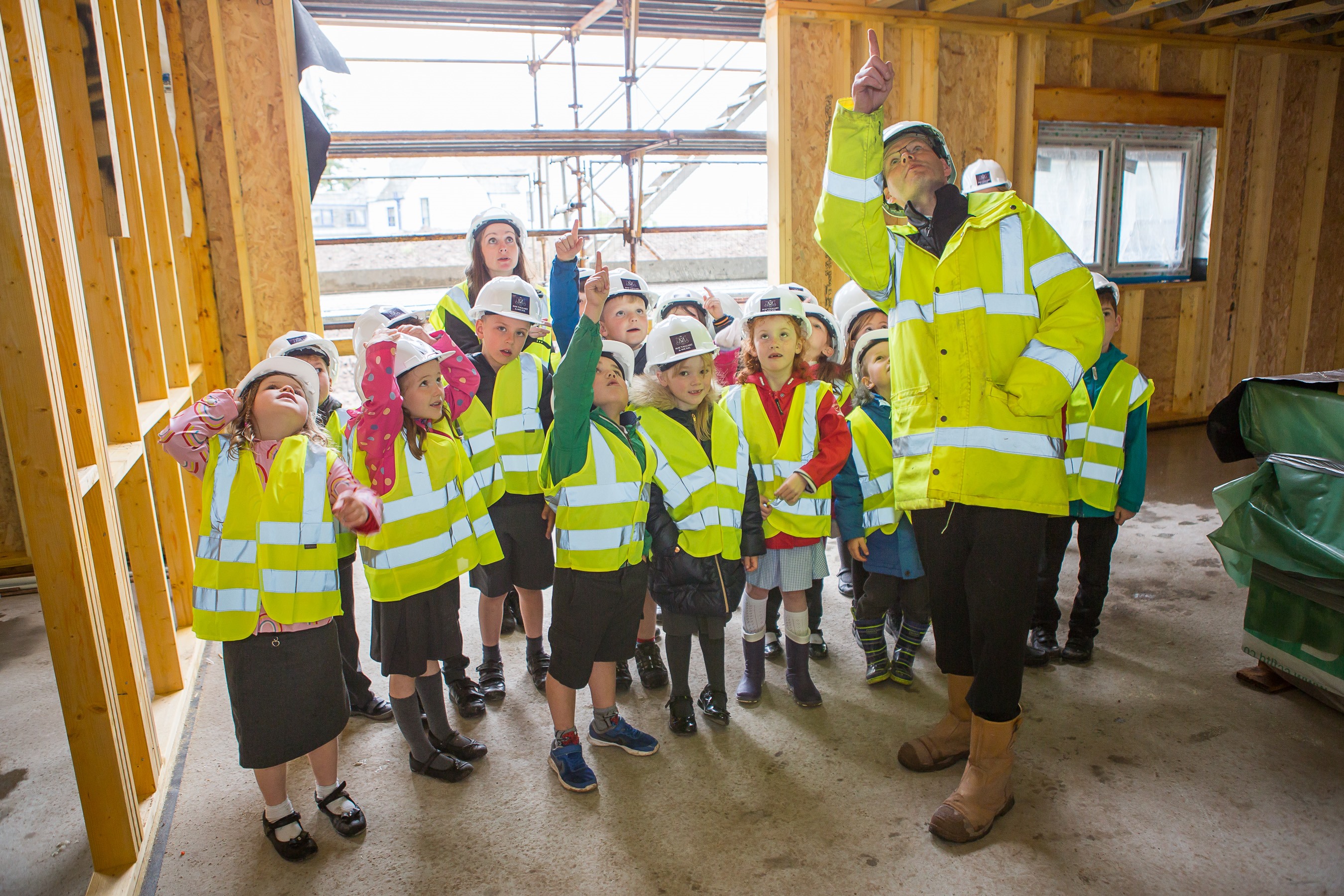 The visit was arranged at the school's request to help the children learn how new houses are planned and built. They watched bricklayer James Ward build and point a wall, and were shown the timber frame roof structure.
Jason Starritt, site manager, said: "They seemed to really enjoy their visit and kept me on my toes with questions such as 'How are bricks made?' and 'What are vents for?' We also discussed the importance of making sure that everyone follows safety procedures and keeps the site nice and tidy."
At the end of their visit, the children were given a gift bag with a water bottle and colouring-in pack.