Building Briefs - June 24th
---

---
Bellway launches new homes at

Blindwells
Bellway Homes Ltd (Scotland East) has launched its brand new development on the historic Blindwells site in East Lothian.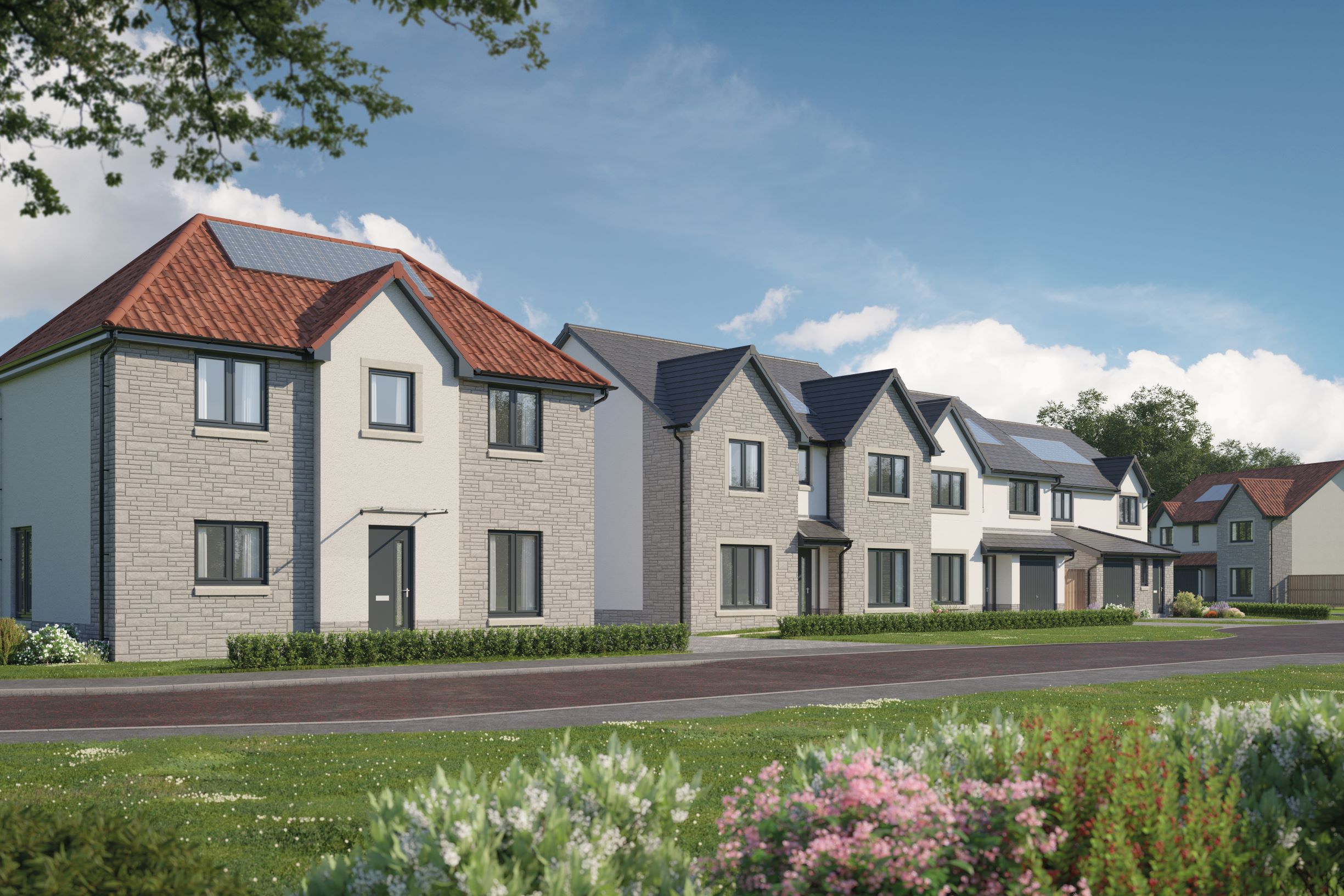 Prince's Gate will feature 144 three, four and five-bedroom homes, which will be among the first of 1,600 new homes which will transform disused land between Tranent and Longniddry into a new town.
The project, spearheaded by Hargreaves Land, will include social housing, educational facilities, a healthcare hub, local retail outlets and is one of the most significant developments of its kind in Scotland.
Lynn Pringle, sales director, Bellway Homes Ltd (Scotland East), said: "We are thrilled to be in at the very beginning of this incredible project which is transforming disused land into a vibrant new community, creating much needed housing, jobs and infrastructure for the local area. Blindwells has been two decades in the planning and we are delighted to be among the housebuilders finally driving it forward.
"We have already seen the impact a large scale regeneration project can have on a local area through our work at Shawfair and Winchburgh and we are excited to see Blindwells become one of the country's most desirable new places to live.
"We have had a lot of interest in the properties from buyers already many of whom are attracted by the rural location a short drive from the sea, fantastic local amentites and the excellent commuting links."
CALA showhome opened by local rugby stars
A new CALA Homes (East) showhome has been officially opened by local rugby stars of the future and present.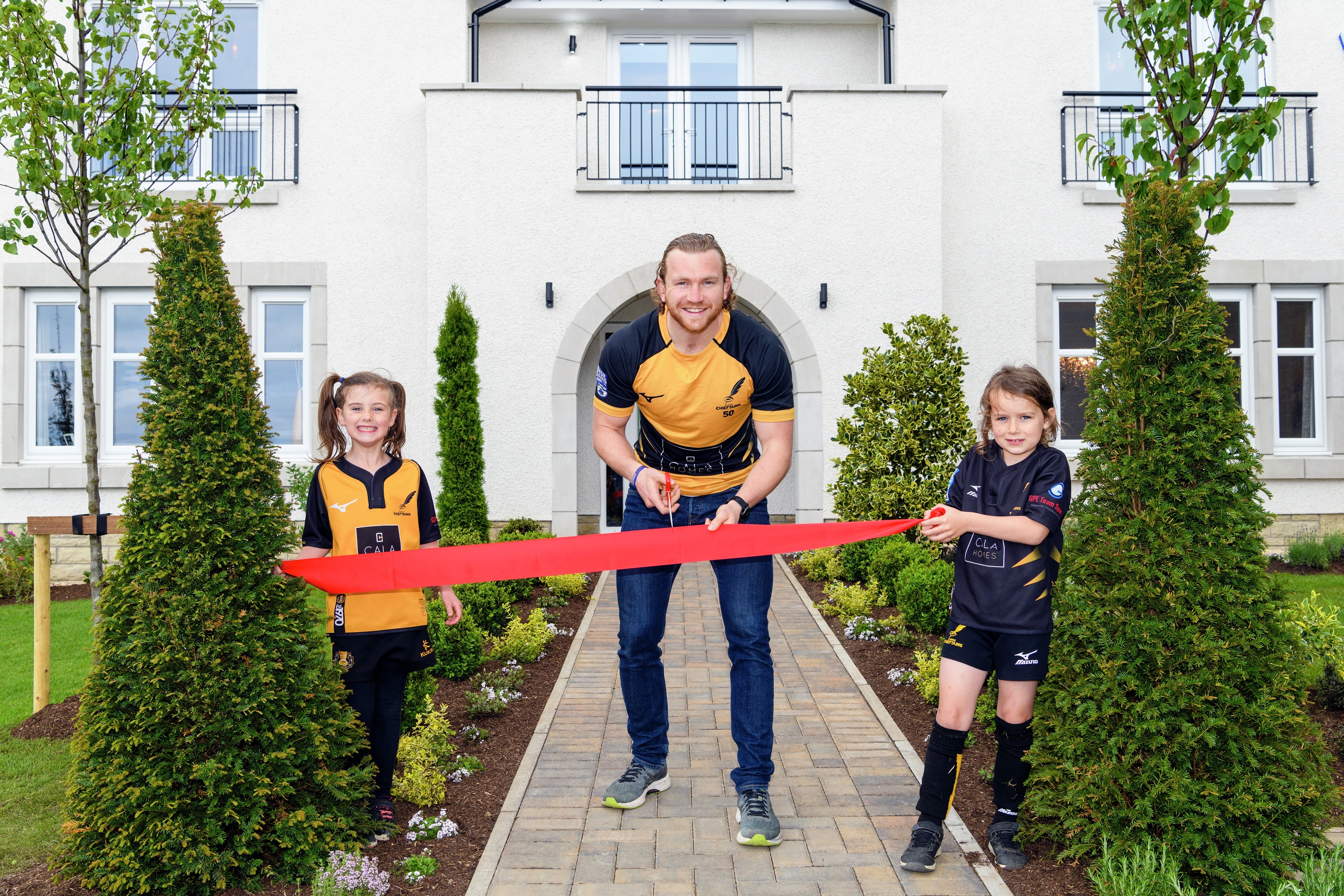 The Waverley at Ravelrig Heights in Balerno is a five-bedroom home spanning more than 3726 square feet, including detached self-contained accommodation above garage and large garden.
The showhome, CALA's largest in the region, is now available for pre-booked viewings after being opened by junior and senior players from Currie Chieftains, based in nearby Malleny Park in Balerno and which the homebuilder has been main sponsor for the last ten years.
The impressive home is part of The Avenue, a collection of just eight electric gated homes located on an open crescent to the private edge of its Ravelrig Heights development.
Fergus Scott, Club captain with the Chieftains attended the opening – and was joined by brother and sister Oren and Cala Corrigan from its thriving junior setup.
West Dunbartonshire Council buildings to be powered by renewable energy sources
West Dunbartonshire Council will use renewable electricity to power its buildings as it works towards becoming net zero by 2045.
The move to green electricity means that instead of using high carbon sources like burning fossil fuels such as coal and natural gas, the energy used to power public buildings will come from sources like solar, wind and hydro power.
The decision to join current energy supplier EDF's Green Tariff comes at a small initial cost but will further the council's commitment to supporting the national transition away from electricity sourced from fossil fuels and encourage a quicker transition towards the national grid being powered completely by renewables. It will also contribute to the council's Climate Change Strategy.
The decision, approved by members of the council's Performance & Monitoring Review Group last month, follows the launch of the Climate Change Strategy in November last year.
New homes in Dingwall named after local stalwart
The Highland Council is looking forward to welcoming tenants to their new homes in the heart of Dingwall at the recently completed Joe Yates Court development, named after one of the town's greatest characters.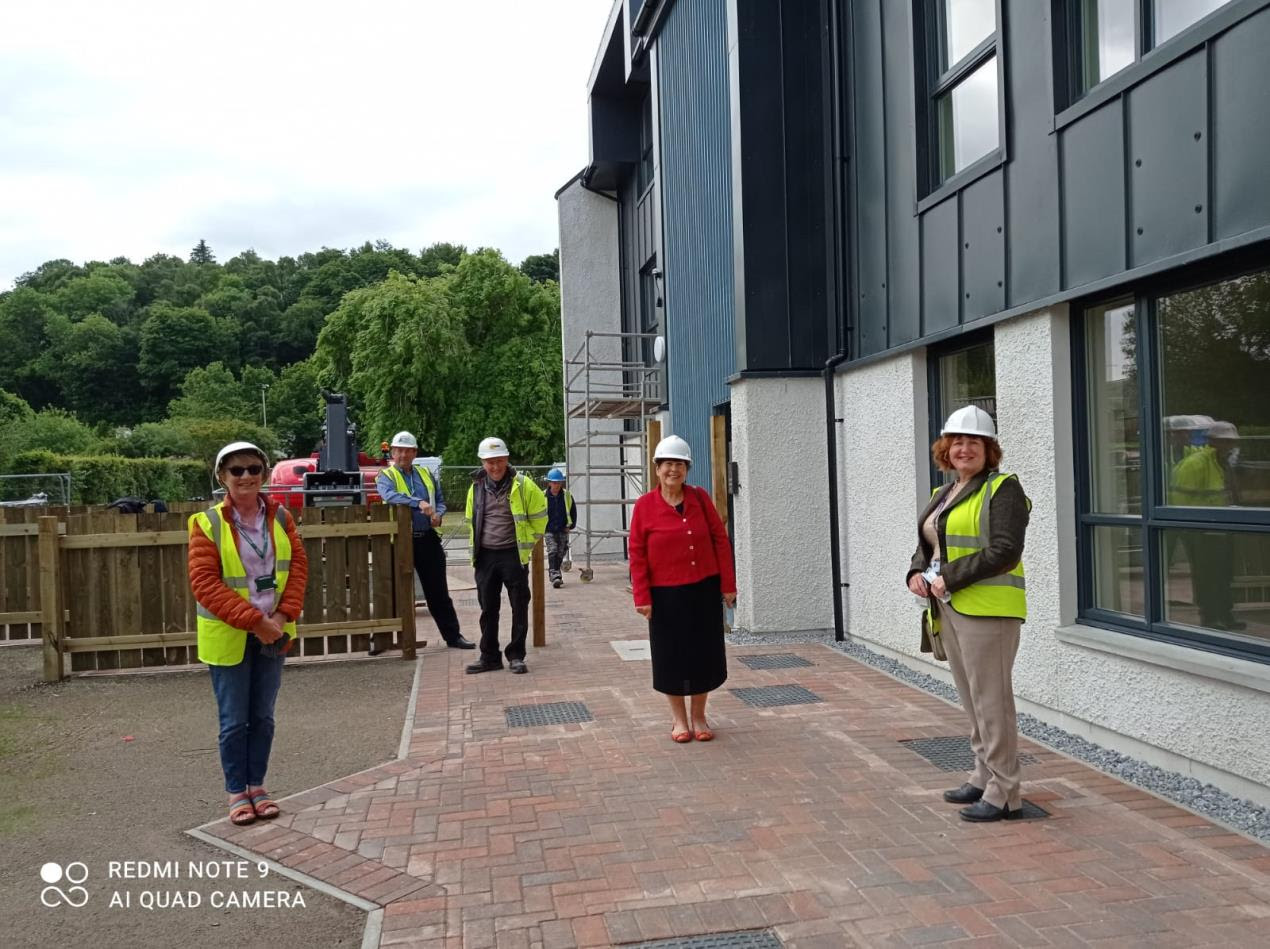 The six, one-bedroom flats have been designed by Trail Architects and local developer Ark Estates along with O'Brien Properties, Torrance Partnership, Ramsay & Chalmers and CDMM.
After delayed starts due to COVID-19, the team are delighted to complete this development and bring much needed affordable housing into Dingwall town centre.
Local councillors Margaret Paterson and Angela Maclean visited the site for a sneak peek prior to handover.
Cllr Margaret Paterson said: "Joe Yates was a dearly loved resident of Dingwall. He was involved in various groups in the Town over many years. The Dingwall Fireman's Club, Dingwall Highland Games, Dingwall Gala week and other groups. He was very popular as Compere of The Highland Fling which was a Ceilidh that was loved by Local folk as well as many visitors to the Town. Everybody loved Joe – he was a real character – a legend and one of Dingwall's beloved sons.
"I was absolutely delighted to see rounds the flats and I was very impressed with the quality of the workmanship. Six people will be so happy to be moving into their new home especially when they see how bright and modern they are."
Council to consult on disposal of Invergordon Town Hall
The Highland Council is launching a Common Good consultation giving the Invergordon community until September 17 to respond to the proposal to dispose of Invergordon Town Hall by sale or long lease.
Due to ongoing COVID-19 restrictions - the consultation time frame given is longer than the statutory 8 week period and will help alleviate any community concerns about the inability to hold public meetings and will provide sufficient response time.
A previous consultation in respect of this matter was held in early 2019. The proposal was not proceeded with at that time to allow a community group time to explore the viability of taking on the Town Hall. Unfortunately, it has not been possible to progress these plans. The position remains that Invergordon Town Hall requires significant refurbishment and the viability of its continued use is at risk. All attempts to source funding have proved unsuccessful with maintenance and running costs continuing to outstrip income. As a result, the proposal to dispose of the Town Hall is being considered again and a fresh consultation has commenced.
Any funds received in the event of the proposal proceeding will be credited to Invergordon Common Good Fund.
The council is keen to hear the community's views on the proposal and all submissions will be given full regard before a decision on whether, and how, to proceed is made. All consultation representations, responses and any final decision will be published on the council's website.
The full consultation document is available here.
Builders' Merchants sales momentum continues
The latest Builders Merchants Building Index (BMBI) report, published in June, confirms that sales through UK builders' merchants remained strong in April, following record-breaking results in March.
There is little value in comparing April 2021 with April 2020, as many merchants were temporarily closed. Comparisons with 2019, pre-Covid, is more useful and shows an increase of 22.1%, with 11 of the 12 product categories recording higher sales.
Landscaping led the field (+63.3%), followed by Timber & Joinery (+37.2%). Kitchens & Bathrooms (-1.3%) was the only category to sell less over this period.