Building Briefs – May 24th
---

---
Glasgow Airport reveals design of new £1.6m Lomond Lounge
Glasgow Airport has unveiled the first design images of its exclusive new executive lounge.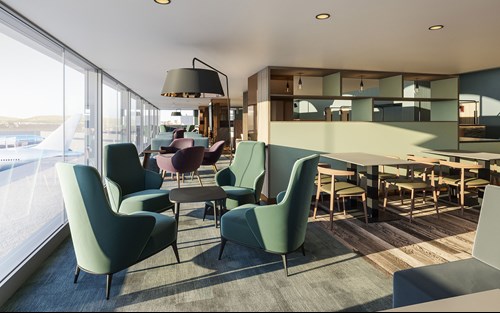 The Lomond Lounge will be based airside in the departures area and is due to open its doors to outbound passengers later this summer.
More than £1.6 million is being invested in the new facility, which will be the fourth lounge to be based at Glasgow.
The look and feel of the 4,500-square foot lounge has been inspired by the neighbouring Loch Lomond and the Trossachs National Park.
The natural colours and contemporary styling have also been balanced with a strong appreciation of Glasgow Airport's original Basil Spence-designed architecture, with the lounge proudly housing his renowned barrel-vaulted ceilings.
The lounge is scheduled to open early August.
BAM anniversary is icing on the cake
More than 800 BAM staff and subcontractors in Scotland downed tools across offices and sites to join colleagues around the globe celebrating the 150th anniversary of parent company, Royal BAM Group.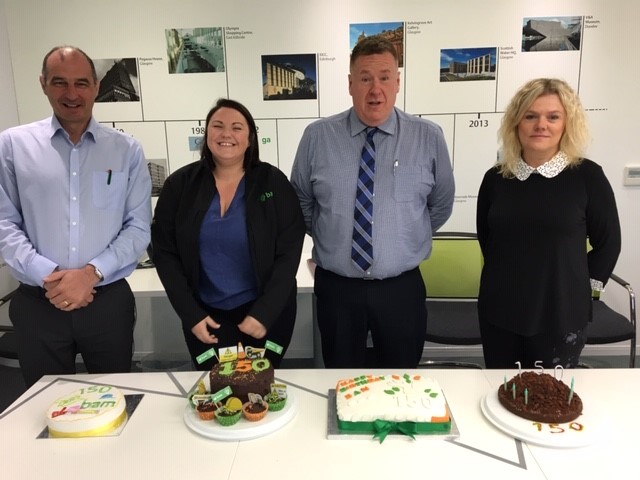 Bruce Dickson, regional director, said: "We are proud to have been part of the BAM family since they purchased GA Group in 1992. Royal BAM Group have invested heavily in Scotland throughout that time to support and grow the business into what it is today, whilst allowing us to retain our identity as a Scottish regional contracting business based in Glasgow and Edinburgh. 150 years of trading is definitely something to celebrate in our industry and from our perspective having the support of a robust parent committed to the Scottish market is invaluable to both our staff and our clients."
Some sites took the opportunity to organise events to fundraise for the company's charity partner, CLIC Sargent, while staff in the Edinburgh and Glasgow offices put their cake making talents to the test and took part in The Great BAM Bake-Off with points awarded for originality, theme and taste.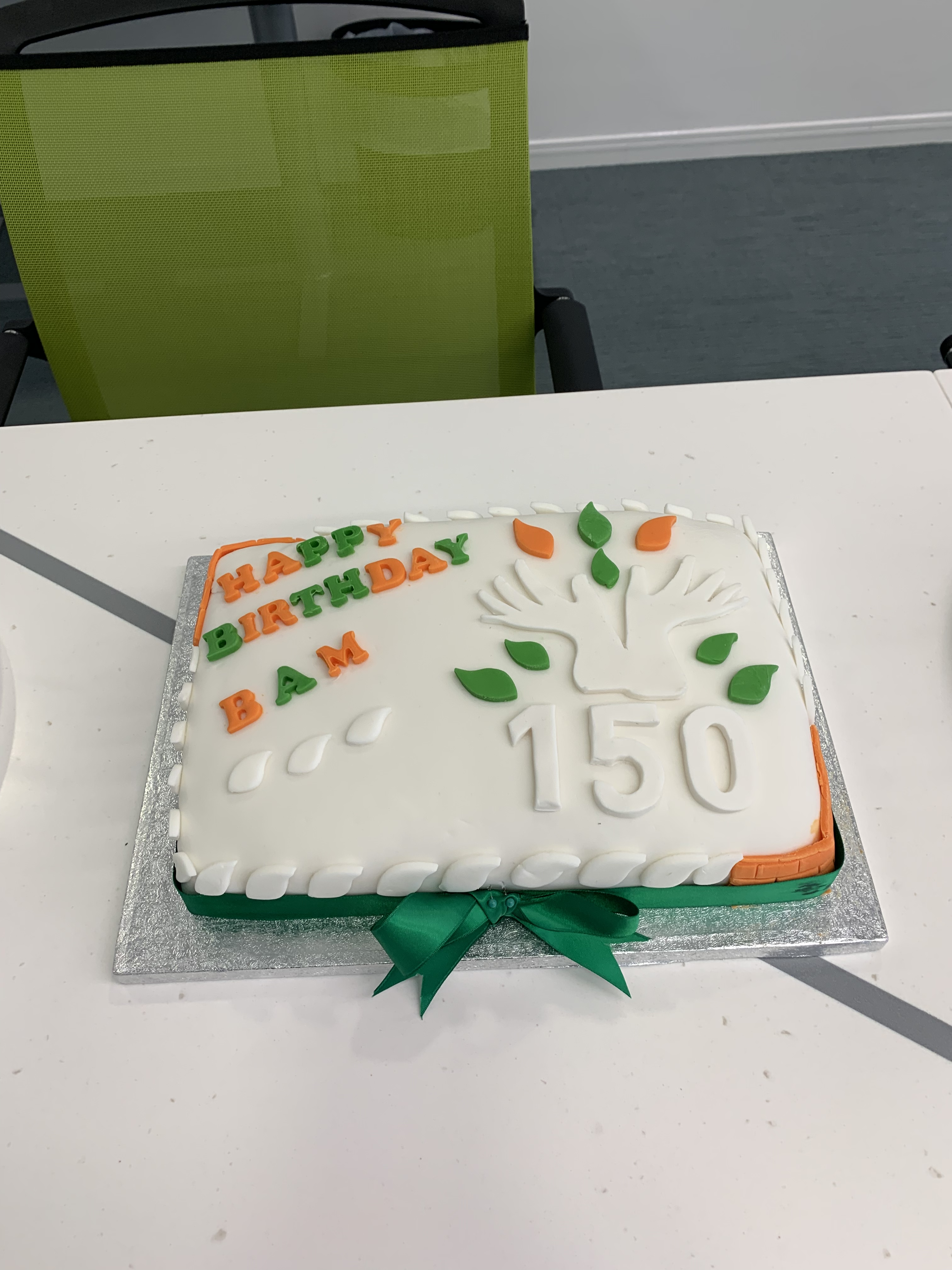 Royal BAM Group was founded in 1869 as a small family business in the Netherlands and has grown into one of the largest construction and property firms in Europe, employing around 20,000 people, with 2,500 based in the UK.
In Scotland BAM Construction has been responsible for building many notable buildings such as the V & A Museum Dundee, the Riverside Museum in Glasgow and the Scottish National Portrait Gallery in Edinburgh, alongside a host of prime office developments, educational, health and leisure developments.
Kier Scotland employees hit the road to help raise £15,000
Big hearted employees from Kier Regional Building Scotland have embarked on an action-packed week of activities to try and raise £15,000 for the British Heart Foundation and to support local charities, the Scottish Association for Mental Health (SAMH) and End Youth Homelessness through the Kier Foundation – an independent charity that raises funds and offers practical assistance to charitable bodies throughout the UK.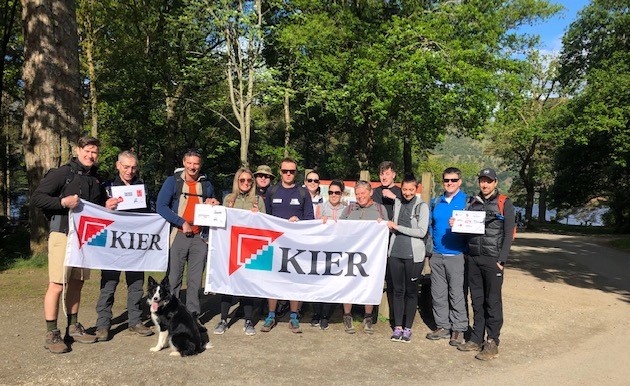 Teams from across the business are taking part in the 'Boots on for Buildings' challenge which will see them a undertake a series of challenges in their local area including walking 1,000,000 steps, climbing 10,000 feet - including climbing Ben Lomond, taking part in an office boot camp at their Aberdeen office and walking from their Scottish headquarters in Stepps to the Burrell Museum in Glasgow, where Kier is currently carrying out the detailed refurbishment of this building.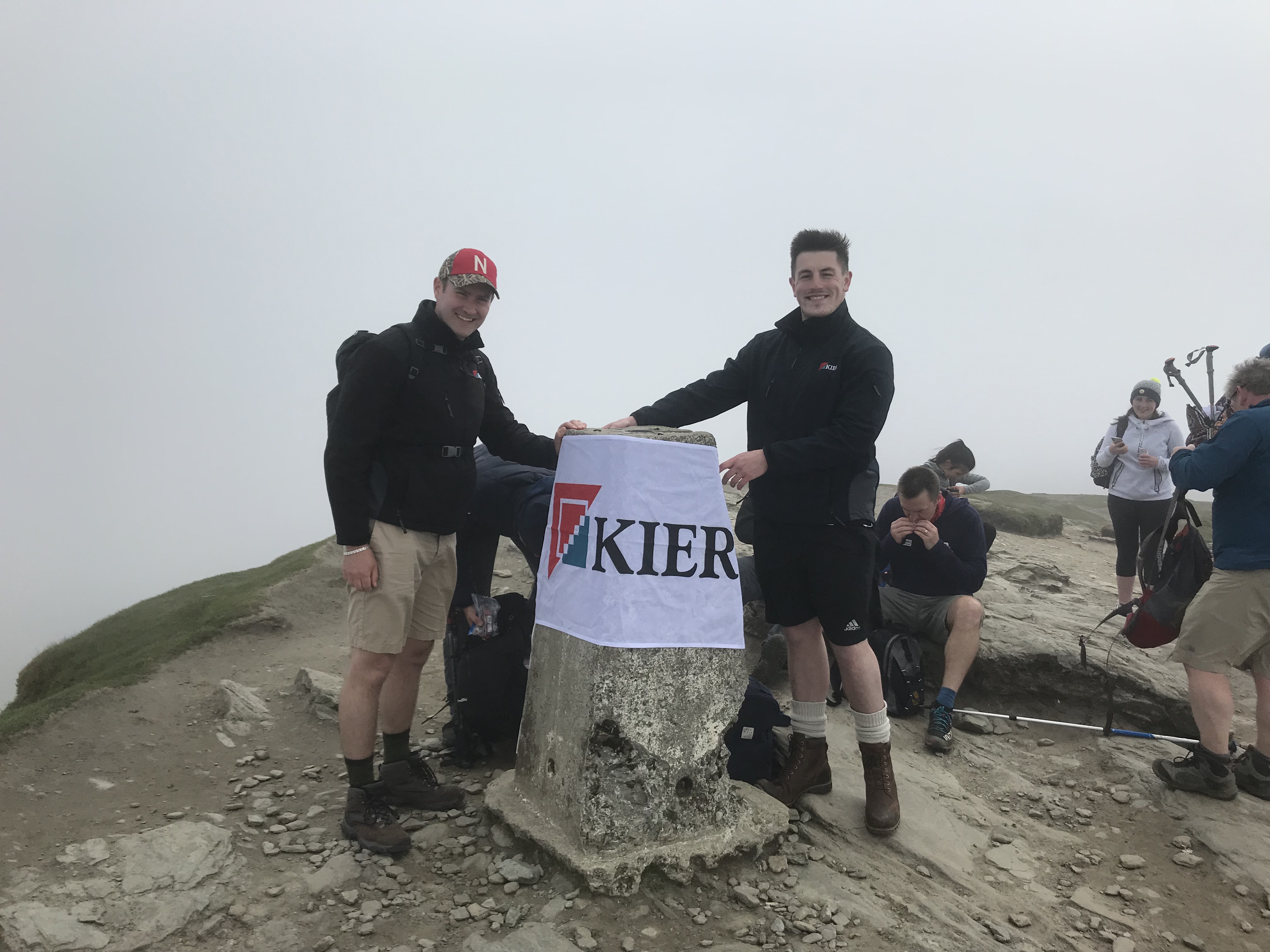 As part of the challenge, at least 60 people will further support the British Heart Foundation as they receive important CPR training.
Over 100 employees in Scotland will complete their leg of the challenge as part of a 2000 strong UK team, as Kier aims to raise £150,000 for charity.
£5m Border sculpture could still go ahead
Plans for a £5million landmark sculpture near the Scotland-England Border could still progress – nearly five years after missing out on key funding.
A fresh application for the Star of Caledonia will go before Dumfries and Galloway Council next week. It suffered a setback in 2014 when Creative Scotland decided not to offer £1m support.
Those behind the project now believe it could benefit from the Borderlands Growth Deal.
New 2,300 property development near Edinburgh gets connected
Scottish Water Horizons has completed work to connect the third phase of a new 2,300 property village near Edinburgh to Scottish Water's network.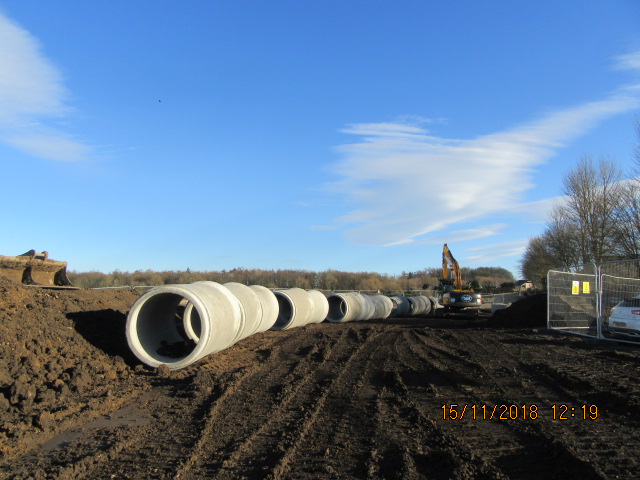 The team has been working with Stirling Developments on the new Calderwood development since 2010, providing consultancy services for both water and waste water infrastructure.
The design and build of a new water main was completed in 2017, which will supply the whole development with clean, fresh drinking water.
The sewer upgrade was recently completed and was carefully designed to ensure that it not only meets the current needs of the new community, but will be support ongoing future development.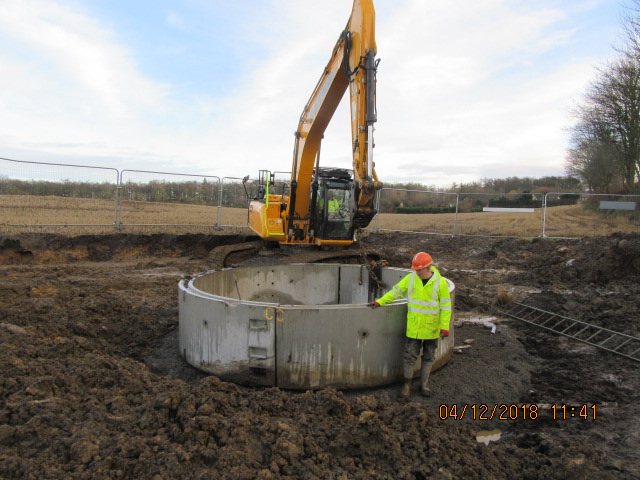 Scottish Water Horizons designed and delivered a new reinforced concrete pipe which runs in parallel with an existing sewer in open farmland opposite a residential road. The 1350mm diameter pipe which measures 156m in length will only operate in storm conditions to support flood prevention.
Working near residential properties in an area widely known for its beauty, the company and its contractor George Leslie Ltd were careful to keep the land owner, stakeholders and nearby residents informed throughout the construction process.
The development, which is being delivered by Dunfermline-based Stirling Developments, will focus on community living through the provision of open spaces, new shops, a primary school, businesses and community facilities, with a quarter of the new houses being affordable homes.
Highland Council publishes interim local flood risk management plans
Interim reports to the Local Flood Risk Management Plans for Highland and Argyll, has been published by the Highland Council.
The reports, which also covers Findhorn, Nairn and Speyside, shows the progress made in delivering the actions to avoid and reduce the risk of flooding, and prepare and protect ourselves and our communities across the two local plan districts.
The publication of the Interim Reports shows that the coordinated and collaborative efforts of public bodies can be brought together to deliver sustainable outcomes.
Funding available for Midlothian improvement projects
Local groups in Midlothian are being asked to put forward funding bids for projects aimed at improving town centres.
Midlothian Council has been allocated £910,000 from the Scottish Government's £50 million Town Centre Capital Fund. The aim is to drive local economic activities and to re-purpose town centres to help them become more diverse, enterprising, accessible, and sustainable.
Funding is available for capital projects, such as new facilities, repairs and refurbishment work to existing buildings, physical improvements to town centres, and the purchase of equipment.
There is no minimum or maximum award but given the nature of the funding, requests are expected to be for projects over £10,000.
Applications are welcome from local groups, charities, third sector organisations, social enterprises and business groups. Council-led applications will be submitted and assessed alongside applications from outside bodies.
Initial expressions of interest must be submitted by 12pm on Friday 28 June 2019, with second-stage applications to be submitted by Friday 30 August. A decision on the successful projects will be announced in early October.
£1.6m spend on Islay, Jura and Colonsay infrastructure
Overall spend on roads, lighting, piers and harbours capital investment on Islay and Jura will be in the region of £1.6 million during 2019-20.
Over 1000 tonnes of bituminous surfacing material will be used to resurface roads and footways on the islands. Where possible, local materials are being sourced for surfacing and repairs. This brings financial benefits to the local economy, saving money on haulage and freeing up valuable space on local ferries.
£643,000 has been allocated for a capital expenditure on roads programmes. Funds have also been allocated to resurface footways in Port Charlotte and Port Ellen with slurry sealing.
In Port Askaig, the Rockfall netting has been installed over the last few months and is due to be complete this month. Work has started on the pedestrian crossing repairs and this will be completed later in the financial year. There will also be surfacing of the mustering area and slipway areas along with signage improvements made this financial year.
There is significant investment in flood protection, with phase one of the Antrim View flood protection scheme, to increase the capacity of the culvert, already complete. Phase two, to extend the improvements upstream of the intake, will be delivered later in the year. Works are planned to improve flood protection on Frederick Crescent later in the financial year. This involves gullies and non-return valves being installed in the seawall.
Coastal protection works are being carried out over the current year in Loch Indaal and Sound of Islay.
An investment of £140,000 will be made in street lighting, starting with Port Charlotte Street, with the continuation of replacement lighting columns and LEDs between June and August 2019. This work will be programmed so as to minimise the disruption during the summer months. These works include footway improvements to maximise the benefit of the project. Once this is complete, attention will turn to street lighting works in Portnahaven and Port Wemyss.
Degree show project helps create community in new housing developments
An Edinburgh Napier student is looking to use his design skills to help foster a sense of community in new housing developments.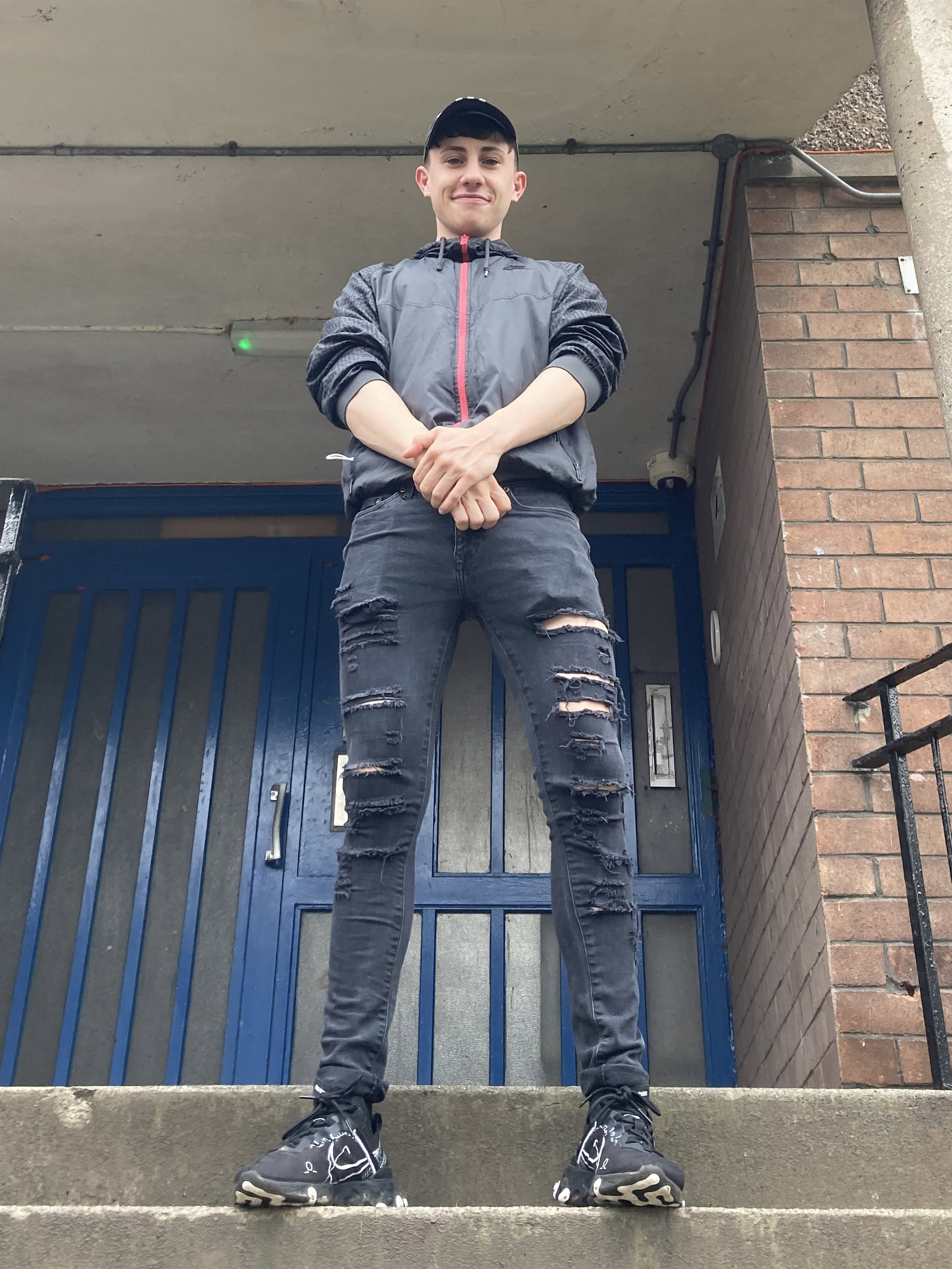 As part of the Edinburgh Napier Degree Show, fourth year graphic design student Rory Cotter has designed a unique kit for new homeowners that gives them some handy tools to allow them to settle into their new abode and to meet people in their new community.
Similar to the Scottish Government's successful Baby Box scheme, the kit comes with a range of items including a map of the local area that highlights amenities such as kid's attractions, day walks and shops alongside details of local businesses and trades.
The pack also provides a list of groups and activities that previous people who have already moved into the new housing development feel are missing - this is with a view to inspiring new homeowners to form these clubs. Examples could include book and film clubs and a babysitting circle.
A prototype of Rory's kit has already been issued to a number of new homes in housebuilder Taylor Wimpey's Almond Park development in Musselburgh. Initial feedback has been positive, with the potential of these kits to help build a sense of community apparent.
Rory's Degree Show project also explores the potential of physical installations in new housing developments. He developed a community hub box containing book and toy share options as well as a noticeboard, with bunting, colourful signposts and lampposts also part of his plans.
For Rory, the chance to help people settle into their new house and feel welcome to the area was a key driver behind his entire project.
Rory's project along with hundreds of others are on display as part of the Edinburgh Napier Degree Show which is being held at the University's Merchiston campus from 17-24 May.