Building Briefs - May 5th
---

---
Building works begin at historic former high school site in Kelso
Local contractor M&J Ballantyne has started work to create more much-needed affordable housing on the historic site of the former High School in Kelso for Eildon Housing.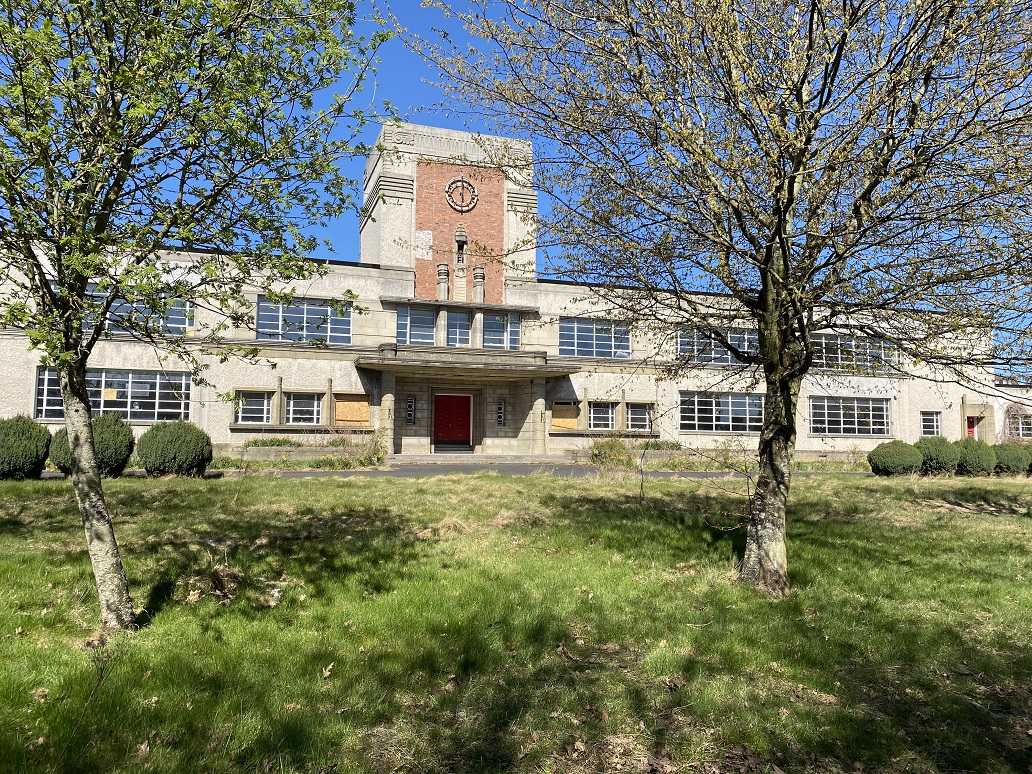 This development will consist of 36 new homes for extra care.
Architect Aitken Turnbull's sympathetic design includes retaining the art deco facade of this attractive listed building.
The works will be carried out over two phases. Phase 1 is a two-year programme producing 36 new homes and Phase 2 will have a further 16 homes including two 2-bedroom properties with wheelchair access.
Permission granted for flat conversion in Glasgow city centre
Glasgow City Council has approved plans to converted office space in a B-listed city centre building into apartments.
The upper floors of premises on the corner of Renfield Street and St Vincent Street will be converted into six flats.
The building dates from 1853 and was built as an insurance office. Cleaning and repair of the stonework is also to take place, ReGlasgow reports.
A design statement submitted with the application reads: "The first and second floors are currently offices, however as the spaces and facilities are not compatible with current office requirements these have become difficult to let and have been lying vacant for some time.
"The third floor is currently occupied by Boxfit Glasgow gymnasium."
"The proposed use is supported by [planning] policy and the proposals will provide new residential capacity within a currently underutilised building in the city centre.
The developers said that the proposals have been carefully considered so as not to affect the external character or appearance of an existing listed building.
Former Pioneer Credit Union property in Barrhead for sale
Acting on the instructions of the joint administrators for Pioneer Mutual Credit Union, Shepherd Chartered Surveyors has brought the former Credit Union property in Barrhead to the market for sale.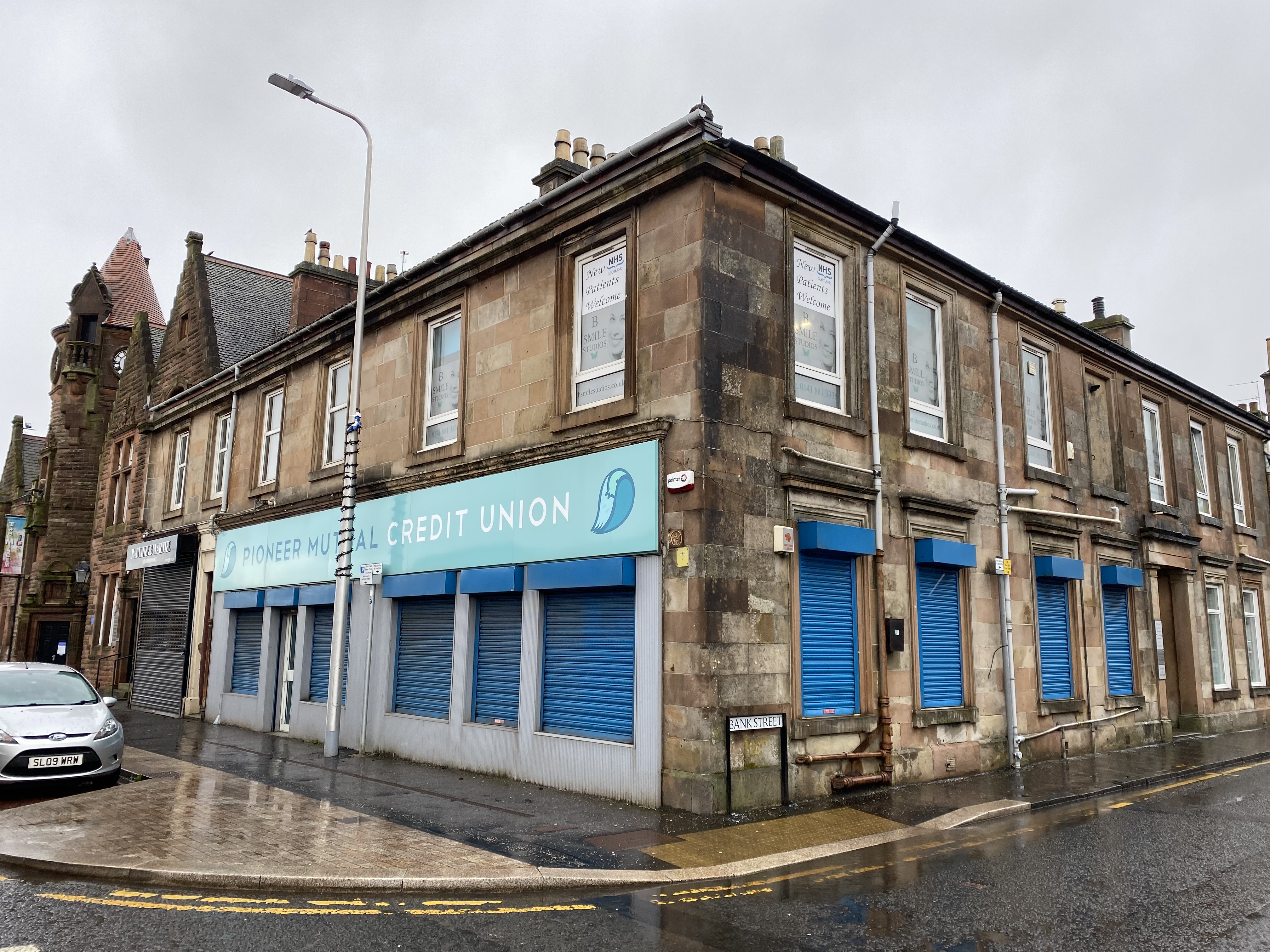 The prominent Class 2 retail unit is situated within the main retailing thoroughfare within Barrhead and comprises ground floor corner retail and office accommodation.
The property formerly comprised two separate retail units which have been combined to create a single unit and is currently configured to provide a mix of open plan and cellular office space with ancillary accommodation. The accommodation is finished to a high standard and would suit immediate occupation.
In addition to the retail and office space, the 1,443 sq ft property includes a terrace of three lock-up garages to the rear.
ESPC: Property sales volumes continue to rise in Edinburgh, the Lothians, Fife and the Borders
ESPC has reported a 128% increase in the volume of properties sold in Edinburgh, the Lothians, Fife and the Borders over the last three months compared to last year.
Looking further back and comparing to February to April 2019, the volume of property sales in the area was up 35.95%, further highlighting the high levels of activity in the market over the last three months.
This increase in sales volume is witnessed across all areas. In Edinburgh, the sales volume was up 152.6% compared to 2020 and up 36% compared to the same period in 2019.
Midlothian has witnessed some of the highest increases in sales volume, up 93.2% annually and up 38.9% compared to February to April 2019. East Lothian saw an annual increase of 86.1%, with an increase from 2019 of 33.9%.
There has also been a strong increase in the number of new homes coming to market in comparison to last year. Across Edinburgh, the Lothians, Fife and the Borders there was an increase in homes coming to the market of 71.5% compared to the same period last year. This was an increase of just 0.8% compared to 2019 highlighting the impact that the COVID-19 restrictions had on the property market last year.
The volume of properties coming to the market suggests good confidence from sellers as lockdown restrictions are eased further, with the strong sales figures highlighting buyer demand.
Over the last three months, the average selling price of properties in Edinburgh, the Lothians, Fife and the Borders rose by 8.9% compared to the previous year. In Edinburgh, the average selling price was £272,488 up 8% on the same period in 2020.
Homes in East Fife saw prices rise by 15.5% year-on-year with an average selling price of £241,651, while properties in Midlothian recorded a 12% increase in average selling price. Average property prices in the Scottish Borders rose by 9.5% compared to the previous year.
In West Fife and Kinross, the average selling price was up 5.4% on the same period last year, whilst East Lothian saw an average selling price increase of 4.4% to £266,715. Selling prices in West Lothian were remarkably similar to February to April 2020, at an average of £206,240.
Three-bedroom houses in Liberton and Gilmerton experienced a 23.4% increase in average selling price compared to last year, with three-bedroom houses in Currie, Balerno and Juniper Green seeing average selling prices increase by 20.8%.
ESPC continued to record a drop in average selling price for homes in Blackhall, Davidsons Mains and SIlverknowes. As noted earlier this year, this is due to a greater proportion of lower value homes coming to market this year.
The average percentage of Home Report valuation achieved in Edinburgh, the Lothians, Fife and the Borders was 102.4%, which was very similar to the same period last year (102.7%).
Across Edinburgh, the Lothians, Fife and the Borders the median time to sell was 25 days between February and April. This was two days faster than last year. In Edinburgh, however, this increased to 28 days which was six days slower than last year.
All other areas witnessed a decrease in the median time to sell. Properties in East Lothian recorded the largest change, decreasing from a median time to sell of 39 days between February and April 2020 to just 17 days in the same period in 2021, a reduction of 22 days. Homes in West Lothian and the Borders also experienced a large decrease in the median time to sale of 20 and 19 days respectively.
Aberdeen City Council launches consultation for planning consents for multi-storeys
Aberdeen City Council has launched a consultation for residents in multi storeys into draft guidance for planning consents after eight of the buildings were given Category A listed status.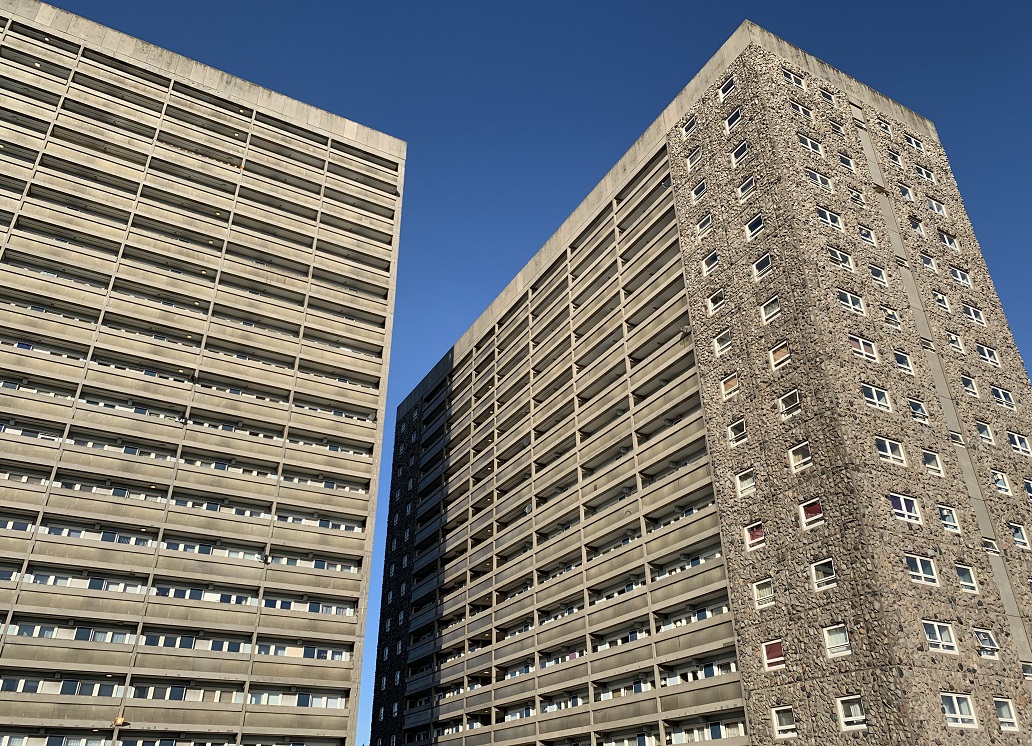 This guidance document has been prepared in response to the listed buildings status granted by Historic Environment Scotland (HES) earlier this year.
The concrete buildings were constructed as part of the city's post-WWII housing programme and are considered by HES to be of significant architectural interest and outstanding examples of Brutalist architectural style in multi-storey housing.
The eight blocks are Gilcomstoun Land, Porthill Court, Seamount Court, shop units at 152-158 (even numbers) at the Gallowgate including the multi-storey car park at West North Street, Virginia Court, Marischal Court, Thistle Court, Hutcheon Court, and Greig Court.
Aberdeen City Council described the listing at the time as "simply ridiculous" and said the decision would hamper its efforts to modernise the buildings. Residents are also concerned the status will prevent them from making the simplest improvements to their homes.
Having sought legal advice for the possibility of a judicial review, the local authority has now lodged an appeal with the Scottish Government, giving ten reasons it believes the buildings should not have enhanced protection.
The guidance document, which was prepared by the city council's planning service, is aimed at being able to answer some common questions that homeowners and other stakeholders may have regarding the need for listed building consent and/or planning permission for works to these multi-storey buildings.
A traffic light system has been used to show how proposed works to these listed buildings will be categorised (green, amber, or red). It is hoped the easy-to-use format will be useful for homeowners and other stakeholders and will ensure a consistent approach to decision making across affected blocks.
The public consultation is available here and runs until June 14. After the consultation, all comments will be summarised and reported back to a future meeting of the Planning Development Management Committee.
Dundee housing development could be named after Billy Mackenzie
A new housing development just metres from the former home of music icon Billy Mackenzie could feature a street named after him.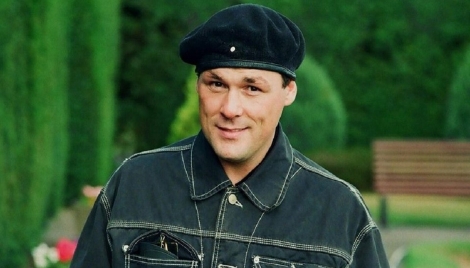 Councillors will consider whether to christen one of the roads in the development at the former Taybank Works in Morgan Street, Billy Mackenzie Street.
The suggestion to name the street after Billy Mackenzie, a former resident of Park Avenue, came from the Stobswell Forum.
A consultation was carried out in March which sought the views of a variety of interested parties including local councillors; Mark Flynn, the convener of the city development committee; the city archivist and the development's agent, KDM Architects.
The Mackenzie family were also consulted on the suggestion and regard it is an honour to the memory of Billy.
Mark Flynn said: "I am really pleased that not only have we been able to support a recommendation which came from the community, but also to recognise the indelible impact that Billy Mackenzie made on popular culture, not just in his native city, but across the world."
Billy Mackenzie was born in Dundee in 1957 and attended St Mary's Forebank Primary School and St Michael's Secondary School. He went on to worldwide fame with his distinctive falsetto delivery with the band, The Associates, before solo work and collaborations with other major artists. He died in 1997.
The city development committee will consider the proposal at its meeting on Monday.
Sanctuary Scotland delivers outdoor classrooms for Cumbernauld pupils
A school in Cumbernauld has benefitted from new outdoor classrooms thanks to Sanctuary Scotland.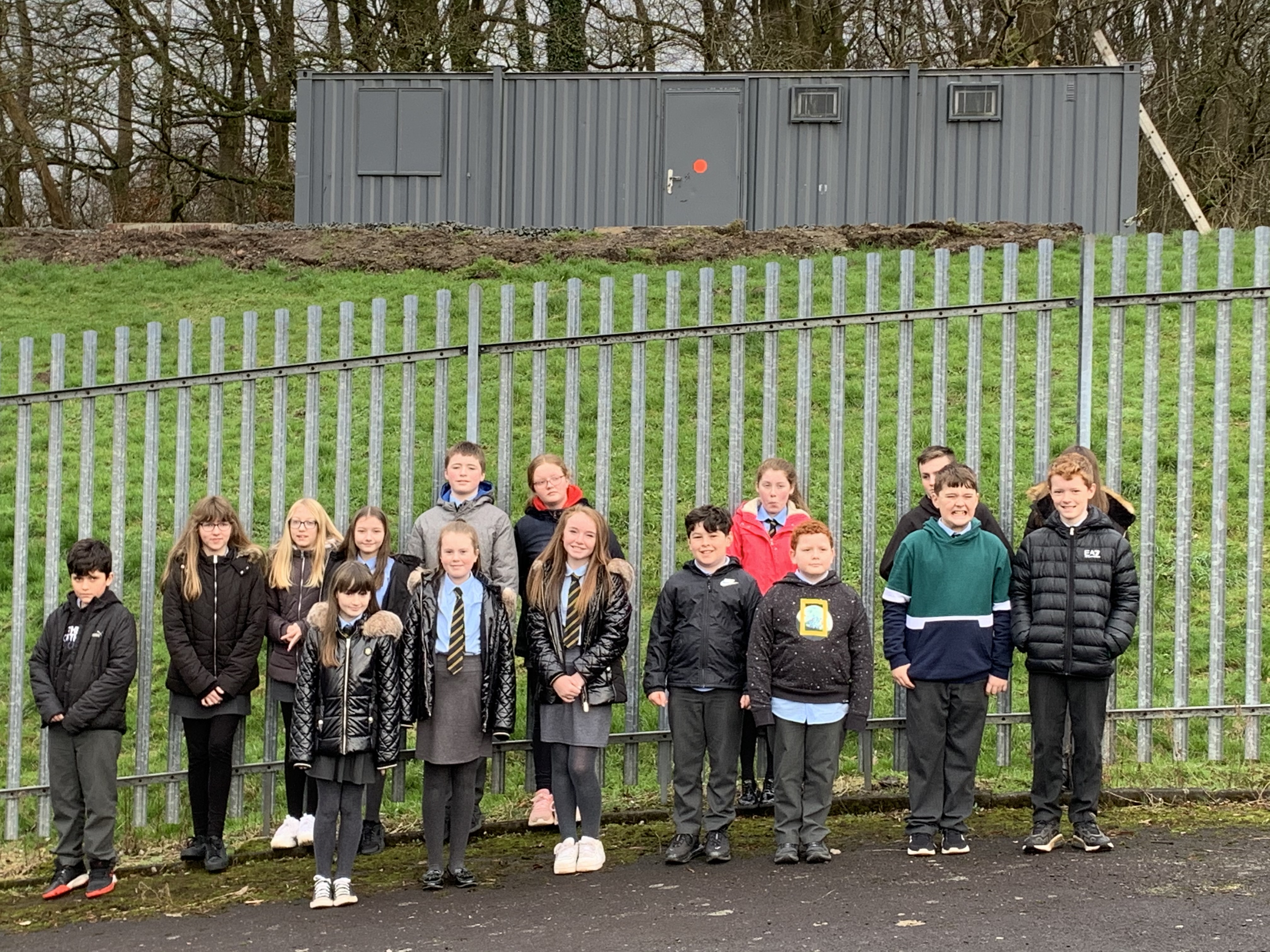 The two new cabins have been installed at St Mary's Primary, in Seafar, and will offer pupils more opportunities to enjoy outdoor learning and connect with the natural environment.
The project has been delivered through Sanctuary's MORE programme, which supports local need and aspiration in places where it is building new homes.
Sanctuary Scotland has been working in partnership with North Lanarkshire Council and the Scottish Government over the last decade to deliver a £75 million regeneration of much of Cumbernauld's social housing. Now in its final stages, the project has seen 12 tower blocks demolished to make way for 598 much-needed new homes for social rent.
The outdoor classrooms were fitted by energy and regeneration specialist ENGIE, which was appointed by Sanctuary to deliver redevelopment work in the nearby Berryhill Road and Hume Road areas.
Progress for Callander distillery visitors proposal
A new visitor centre looks set to be opened at a Callander gin distillery.
Stirling Council planners have conditionally approved an application by Cambusmore Estate Trust for the centre, an administration building plus the conversion of an existing barn into staff facilities at the gin house in Drumloist Road, four kilometres east of Callander.
Four representations were made in relation to the application, two objections citing concerns including increase in traffic, one comment from the Scottish Wildlife Trust relating to the potential for nesting birds and bats, and one comment from Stirling Access Panel.
Home plan for Stirling offices
Plans have been lodged to turn Stirling city centre business premises into a three-bedroom home.
Applicant Ann-Maree Morrison is proposing a change of use for 5a Pitt Terrace from office to residential use.
The premises are currently occupied by Labels4Kids.
Funds for Dundee city centre recovery
Work to steer the next 30 years of development and investment opportunities for Dundee city centre could be boosted on three fronts next week.
Councillors will be asked to back spending on commissioning consultants to support the development of the City Centre Strategic Investment Plan (CCSIP), engaging young people and progressing a trial project related to vacant property.
A six-week public consultation was undertaken from November to January using an online questionnaire covering the key themes of the strategy - living, working, visiting, connectivity and public realm.
Now the city development committee will be asked to agree to use a grant of £210,000 from the Scottish Government's City Centre Recovery Fund to progress three elements of the work.
If the report is approved consultants with experience in city centre master-planning will be recruited to generate innovative ideas for public spaces and to develop these into deliverable projects which stimulate investor interest and are supported by stakeholders.
Youth organisations, schools, colleges and other bodies could be enlisted to support the participation of city residents under 26 in urban policy making. Future development of the city is likely to be driven by that age group who will also enjoy the benefits of a vibrant city centre when the masterplan is completed.
The third element seeking approval, under the Vacant to Vibrant banner, is a collaboration with the creative industries to repurpose unoccupied city centre properties by identifying alternative short, medium and long-term uses. The UNESCO City of Design team, Creative Dundee and local property agents would work together to raise awareness of how a revitalised city centre might function.
According to the report the city centre has experienced significant challenges in recent years and the development of a plan is important to ensure it stays strong and builds on the positive developments over the last 25 years.
The plan aims to ensure that the city centre continues to develop as a unique, vibrant, inclusive and sustainable place to live, work and visit.