Building Briefs - November 30th
---

---
More one-bedroom homes for Arbroath
Building is underway at Angus Council's new housing development in Mayfield Terrace, Arbroath, which will see 14 one-bedroom council flats being made available for affordable rent.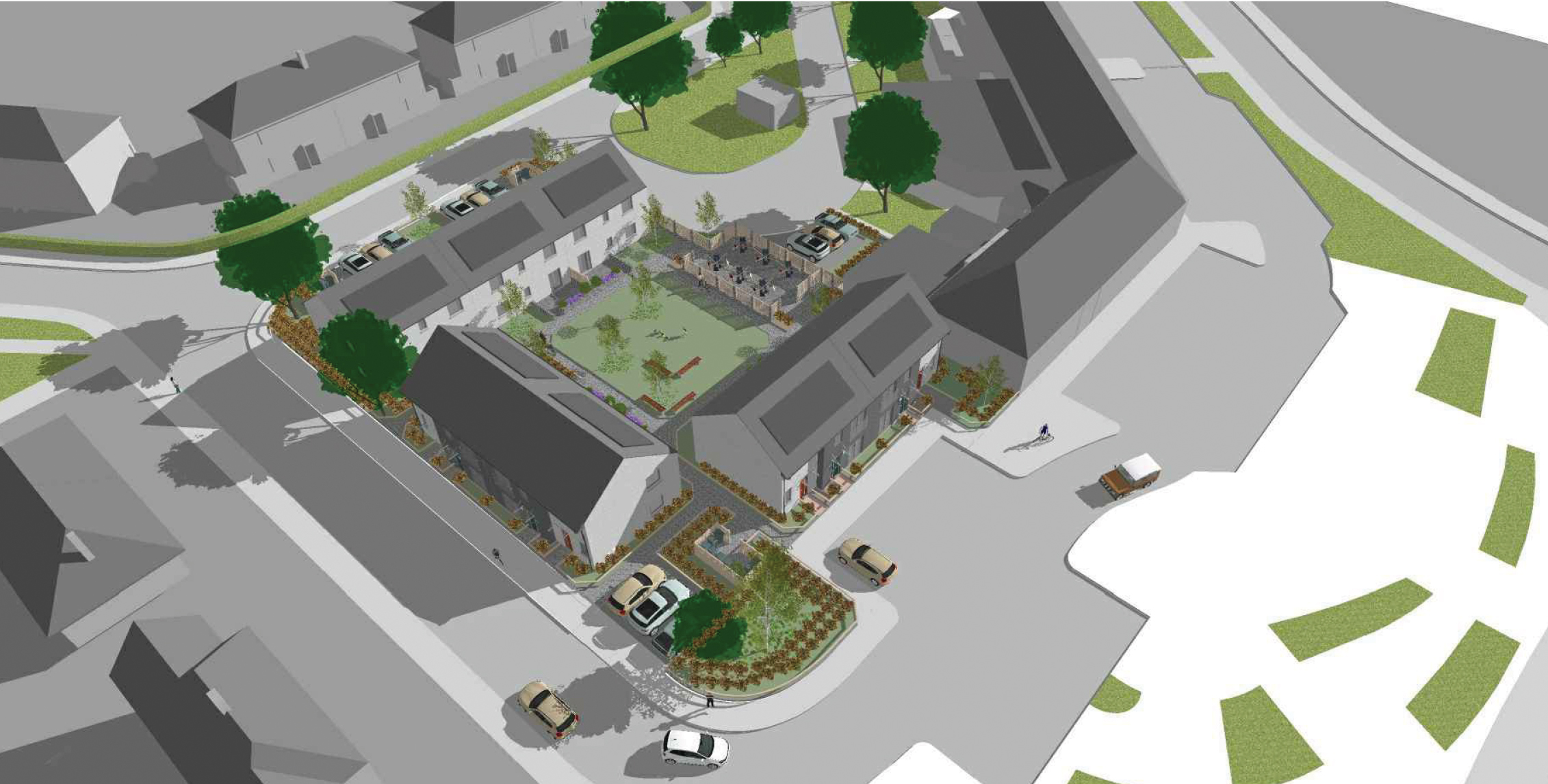 The new cottage style flats will help to meet rising demand for one-bedroom properties in Arbroath and Angus and forms the missing piece of the jigsaw in Arbroath's Cliffburn area which has undergone comprehensive regeneration in recent years.
Seven brand new ground floor properties will provide specialist housing for older or disabled residents. This will help to deliver on the council's Local Housing Strategy commitment of 20% of new-build affordable housing being suitable for households with particular needs.
The £2 million development is funded by Angus Council's Housing Revenue Account with a contribution from the Scottish Government through its Affordable Housing Supply Programme.
CHAP Construction is building the new flats on behalf of the council, with anticipated completion by the end of 2021.
Scotland Excel reaches 100 members after five housing associations join
Public procurement body Scotland Excel is supporting more organisations than ever before having just reached the milestone of 100 associate members – 34 of which are housing associations.
The body's executive sub committee approved associate membership for seven organisations including Drumchapel Housing Cooperative Limited, Kendoon Housing Association, Kingsridge Cleddans Housing Association Limited, Cernach Housing Association and Pineview Housing Association.
Added to its core member list of Scotland's 32 councils – the procurement body is set to end this difficult year supporting a 136-strong list of members and associates.
The Paisley-based organisation has a portfolio of 72 contracts in place for members, valued at £2bn a year. This includes frameworks in construction, waste, roads, transport, social care, education, Personal Protective Equipment (PPE) and food.
Scotland Excel's associate members include housing associations, leisure trusts, third sector organisations, charities, ALEOS, government agencies and transport bodies.
Eildon Housing welcomes new housing plan for the Borders
Scottish Borders Council's approval for its new Strategic Housing Investment Plan (SHIP) has been welcomed by Eildon Housing Association, the largest provider of new homes in the region.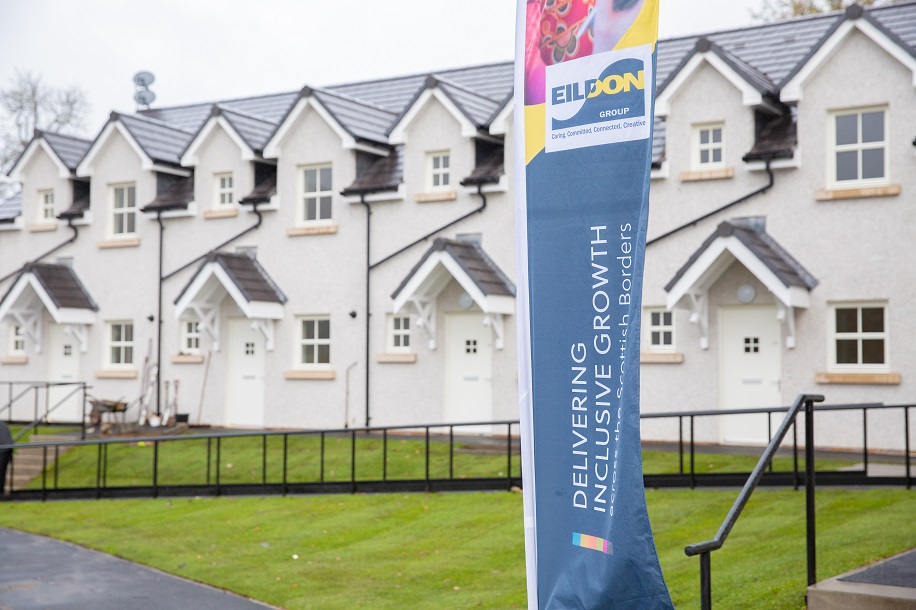 The ambitious plan for the delivery of 1,125 new affordable homes across the region between 2021 and 2026 is fantastic news and means more families can benefit from high quality, warm, energy efficient places to live.
Eildon's Five Year Strategy for inclusive growth across the Borders, aims to deliver at least 750 new homes working in partnership with the council and local building contractors. This not only means more homes for people in the surrounding area, but the economic impact of construction, means more jobs for local people.
Seventy five new homes have already been built since April 2018 and have a further 276 are under construction despite the difficulties of the last year and the delays that this has caused. All of these homes are for social rent at affordable levels.
Within these new build numbers there are ground-breaking green pilot sites, which will lead the way for Scotland in how new homes in the future are built. Eildon, working with Glasgow School of Art and Construction Scotland Innovation Centre, will complete an evaluation study and produce a report detailing lessons learned for the future of the construction of new homes across rural Scotland.
Scottish Government to publish indicative Nationally Determined Contribution to Paris Agreement
The Scottish Government will set out how it intends to support the Paris Agreement goal of preventing warming of more than 1.5 degrees by publishing its own indicative Nationally Determined Contribution ahead of COP26 in Glasgow next November.
Roseanna Cunningham, environment and climate change secretary, announced the move over the weekend - signalling Scotland's commitment to international leadership on climate challenges.
Nationally Determined Contributions (NDCs) are central to the implementation of the 2015 Paris Agreement, with all countries that signed the agreement required to submit NDCs to the UN climate change body.
Previously, Scotland and the UK were part of a joint EU NDC, which set an EU-wide emissions target. The UK Government is developing a UK-wide NDC to submit ahead of COP26.
The indicative NDC will follow the Scottish Government's update to the 2018 Climate Change Plan due to be published in December, which will set out further action to tackle the global climate emergency.
Johnston shop give makeover with new mural
Local residents of Sandyflats in Johnstone have given their local shop a makeover with a new mural of a flourishing tree thanks to support from Linstone Housing.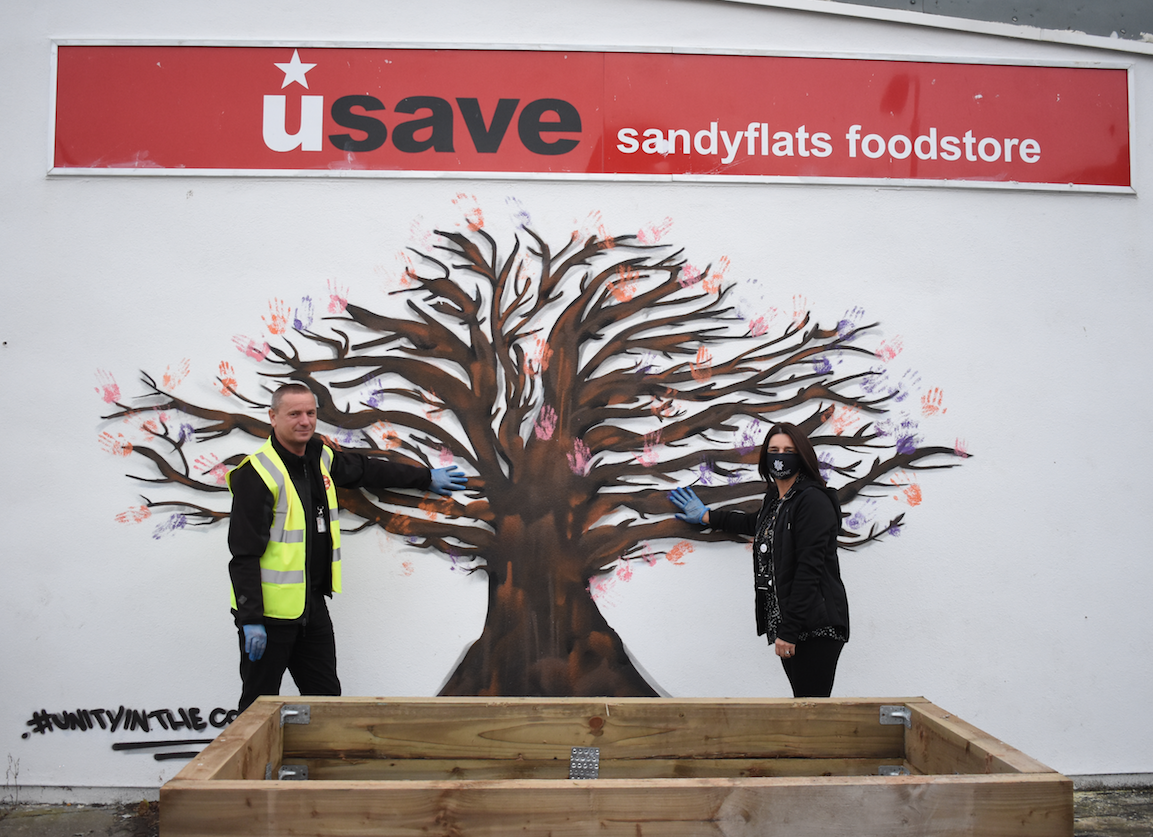 The mural symbolises the strength of the Sandyflats community and reflects the 'can do' attitude of local people.
The Sandyflats Tenants' and Residents' Association decided their Sandyflats foodstore in Bute Drive could do with an external paint job and set about working with others to make that happen.
The group is affiliated to Linstone Housing, which has a community hub in the area that helps bring the neighbourhood together and is a focal point for many community activities.
The tree was painted by renowned Renfrewshire artist Dair Graff with help from local families. Talented Dair is already well known for creating an eye-catching mural of a giant panda on a side wall at a takeaway food shop in Paisley.
The residents enlisted the help of Linstone Housing and its contractor A. C. Whyte and Co Ltd. The firm generously cleaned the surface of the walls, and rendered them to create a smooth surface at no cost to the community. The walls were then painted a sparkling white colour.
New paving has been installed by Johnstone-based firm BCE Ltd, and handrails by Glasgow-based D Tobias 1995 Ltd to complete the new look.
The residents are keen to acknowledge the support of the popular Sandyflats shopkeeper "Jaz". A. C. Whyte & Co Ltd has been busy in the area giving Linstone's homes a smart new appearance.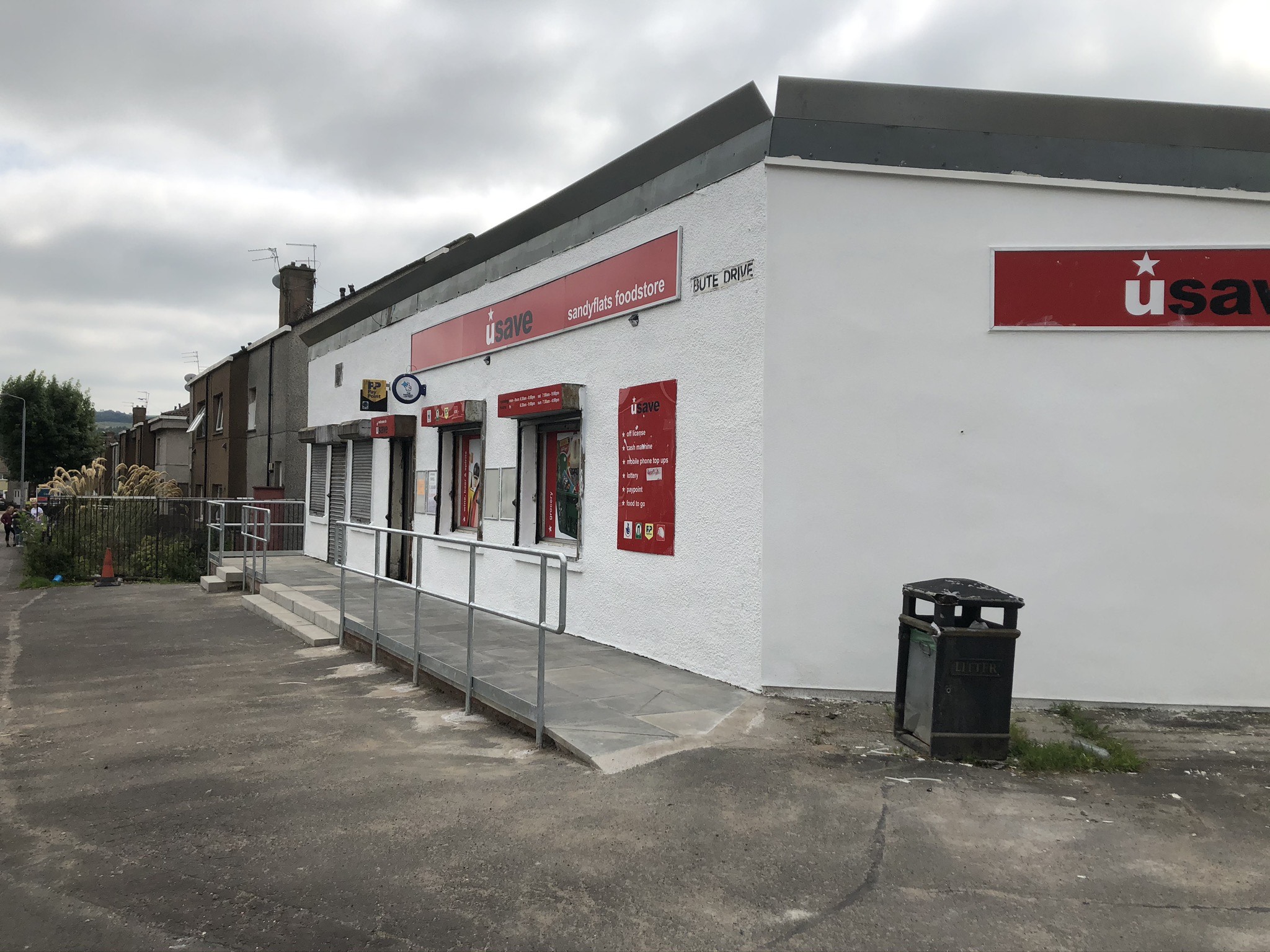 The main contractor – well known for its support of communities where it carries out its work – will carry out further rendering work for Linstone along with replacing roof tiles on homes in Linwood and Johnstone in the new year.
In addition to the painting and rendering, new railings and paving with a ramp outside the store were installed.