Building Briefs - October 29th
---

---
Alness Academy pupils are welcomed into new school building
Pupils attending Alness Academy were welcomed into their new school building yesterday.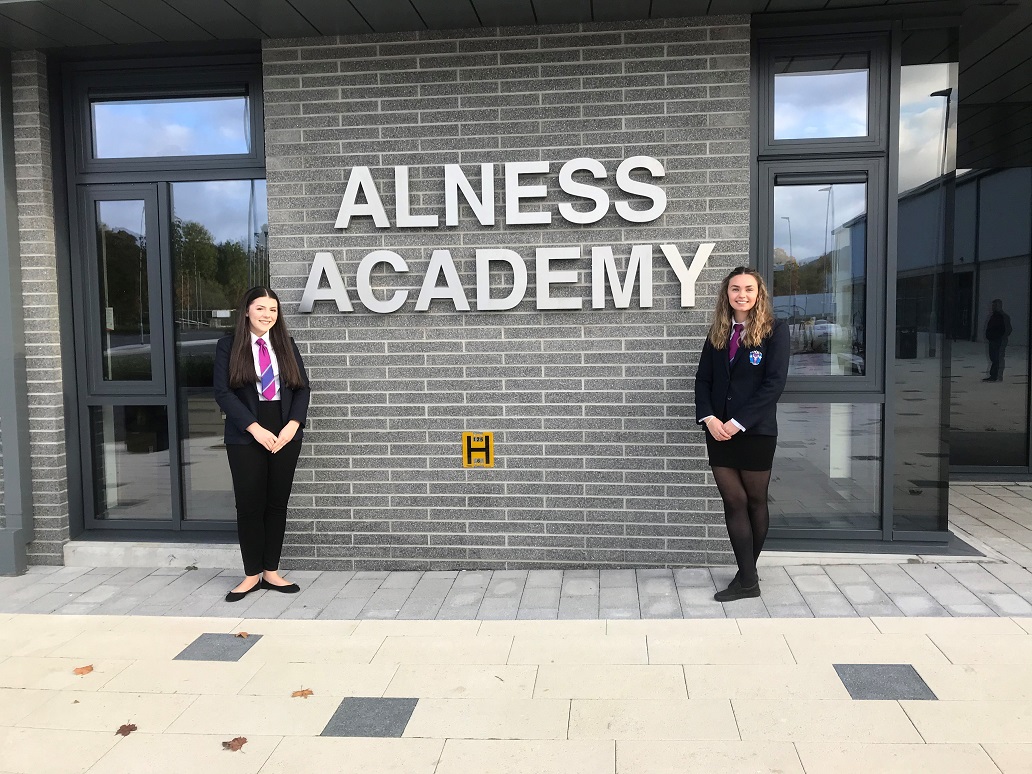 Delivered by hub North Scotland and Kier Construction, the new Alness Academy is a 9475m2 secondary school designed to accommodate 660 pupils and to replace the existing facility on the same site.
The new building is directly to the east of the existing school and the existing buildings will be demolished to allow completion of the site wide proposals with two all-weather sports pitches.
The new school is formed of two adjacent but separate elements for flexibility of operation: a sports block housing a four-court games hall, gymnasium and six-lane 25m pool, and a two-storey main teaching block. The L-shaped teaching block has 14 general teaching classrooms, six science labs and other associated science facilities, three arts and ceramic classrooms, technologies & business classrooms and workshops, music & drama classrooms/practice rooms, hair & beauty salon, a traditional teaching kitchen (Home Economics) and a number of SEBN (Social, Emotional & Behavioural Needs) and ASN (Additional Support Needs) classrooms and associated facilities.
The classrooms and breakout areas wrap around a double height assembly, dining, and drama space with a central open plan learning resource centre. Generous glazing and rooflights bring natural light and ventilation into the heart of the building. Use of the sports facilities, which include two all-weather sports pitches, will be shared between the school and the community.
Stewart Small, project director for hub North Scotland, said: "We are delighted to reach this landmark after a lot of hard work by all the partners involved."
"This new building has already created many community benefits through jobs for long-term unemployed, valuable work experience opportunities and contracts for small and medium-sized businesses. It is a magnificent facility which will be enjoyed by pupils and the Alness community for many years to come."
Phil McDowell, regional director for Kier Regional Building in Scotland, added: "We are delighted to hand over the new building and amenities at Alness Academy. Over the past two years, we have worked collaboratively with the Highland Council and hub North Scotland to deliver first-class facilities that will aid development and allow pupils to thrive.
"We are proud to have supported local communities in the highlands over the duration of this project, having created 12 jobs, provided nearly 40 training opportunities and carried out four community projects. This demonstrates the commitments we made to The Highland Council at the start of this process and supports our aim to leave lasting legacies in the areas where we build.

"We hope students and the wider community enjoy using these state-of-the-art facilities at Alness Academy for years to come."
Distinguished Glasgow residence goes up for sale
A three-bedroom apartment located in the James Thomson-designed Victorian townhouse on Belhaven Terrace West in Glasgow is up for sale.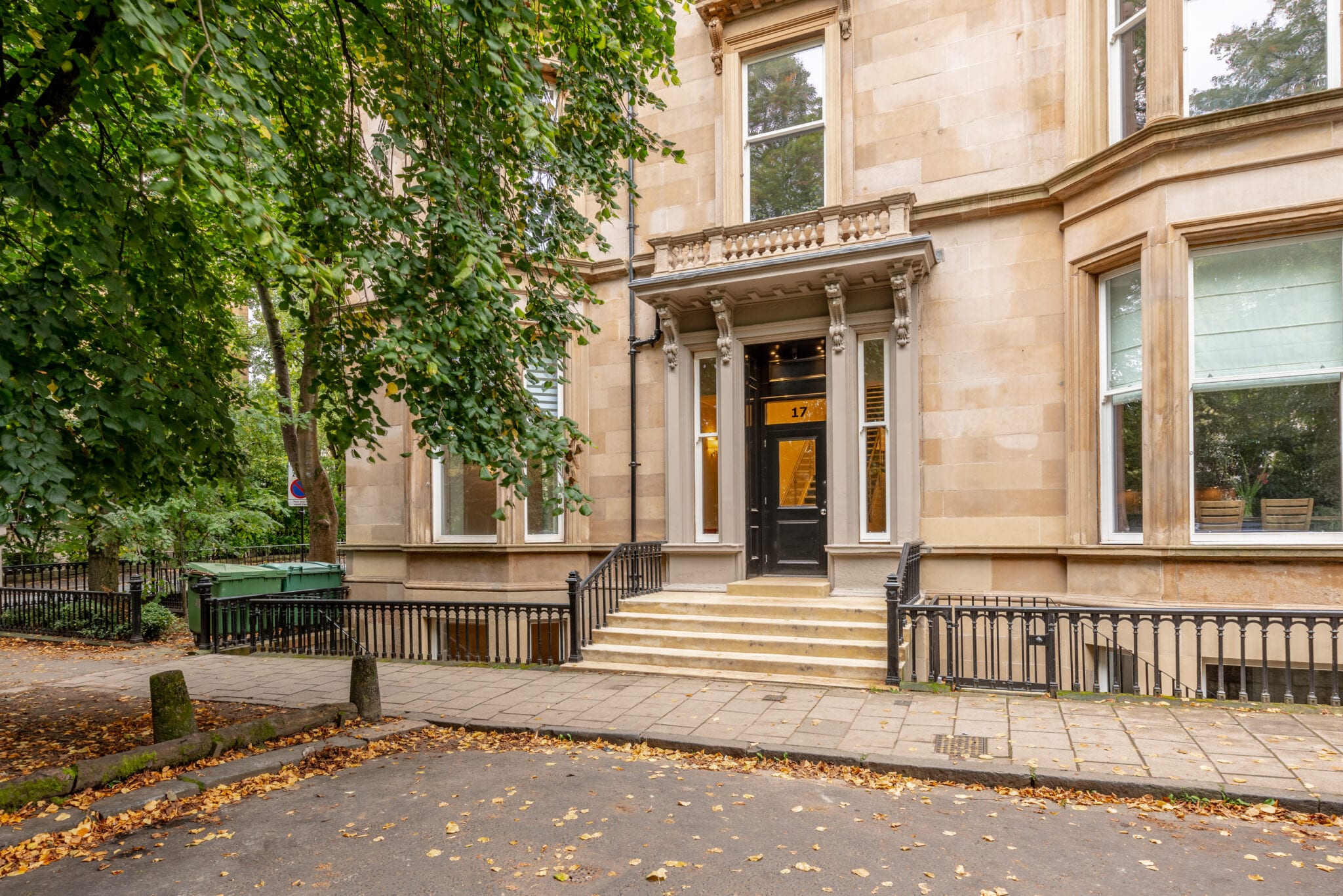 The modern and stylish second floor apartment has been respectfully restored by L&S Homes, maintaining its classical dormers, bay windows and slate roofs.
The interior of the apartment has been refurbished with high-end living in mind and enhanced by a sophisticated range of carefully selected fixtures and fittings.
Aberdeen approves external funding plan for phase 2 of city centre improvement projects
Aberdeen City Council's city growth and resources committee has approved new capital projects totalling £425,918 with the funding having been secured from the Town Centre Fund programme.
The Committee also approved additional funding for demolition work in Queen Street as part of the new regeneration work, for the Belmont Filmhouse Project, and phase 3 of intelligent street lighting as well as confirming support for other plans relating to the Queen Street project.
Other phase 1 projects receiving external funding grants from the Town Centre Fund such as replacement heating in St Nicholas Kirk, the Union Street public realm and the Hayton Road Street Design project in Tillydrone are all on track for completion.
In order to be eligible for the Town Centre Fund funding, projects are obliged to commit to expenditure by 31 March 2021 and a project completion deadline of the 30 September 2021.
The Council's External Funding team undertake the submission of applications to grant funding bodies and provide guidance on funding eligibility criteria to support the delivery of the Council's priorities. Since 2012 the team has secured £35,889,039 of grant funding for Aberdeen City Council; a vital resource given the financial pressure all local authorities are facing.
Council consultation with Nairn community over The Links Tearoom and the Old Store
Highland Council has launched a Common Good consultation giving the Nairn community until 6 January 2021 to respond to a proposal to dispose, by lease, of The Links Tearoom, The Links, Nairn and a proposal to dispose, by demolition, of the old store on The Links both of which are located on Common Good land.

This period is longer than statutory eight week period due to proximity of festive period and current COVID restrictions.
The Tearoom is currently let on a short lease and the existing tenants have asked that the council consider a 30-year lease to enable them to commit to a programme of investment in the site and to see a return on that investment.
The old store is dilapidated and has not been used in any significant way since the late 1980s. The proposal is to demolish the store, landscape the ground and return it to public amenity use.
The council is keen to hear the community's views on the proposal and all submissions will be given full regard before a decision on whether, and how, to proceed is made.
BESA and ESTA establish joint energy efficiency group
The Building Engineering Services Association (BESA) has established a joint Special Interest Group with the Energy Services Technology Association (ESTA) to promote energy efficiency in buildings to government and industry.
The Energy Efficiency in Buildings Group will include members from both associations. Its focus will be to promote the economic benefits of energy demand reduction, energy efficiency and management to all demand-side users and professionals.
ESTA is the UK's leading energy management industry association and has been active for over 30 years in energy management. ESTA has also established a number of standards and training courses for its sector.
Both BESA and ESTA are well known for promoting members' interests in the UK, Europe and internationally. The joint group will help to raise awareness of better energy management with government, business organisations and other relevant trade associations.
The two associations will retain their independence, but plans for the Energy Efficiency in Buildings Group include a combined newsletter and webinars to share information with a wider audience. The group will also enable the associations to work together on areas such as the Youth Stem Summit and Young People in Engineering, where energy management is a link.
The Energy Efficiency in Buildings Group will meet quarterly and include a cross-section of ESTA and BESA members. A chair for the group will be announced shortly.
Housing association hands over first new homes at Duns development
Berwickshire Housing Association (BHA) has now let the first eight of its 29 affordable new energy efficient homes at Springfield in Duns.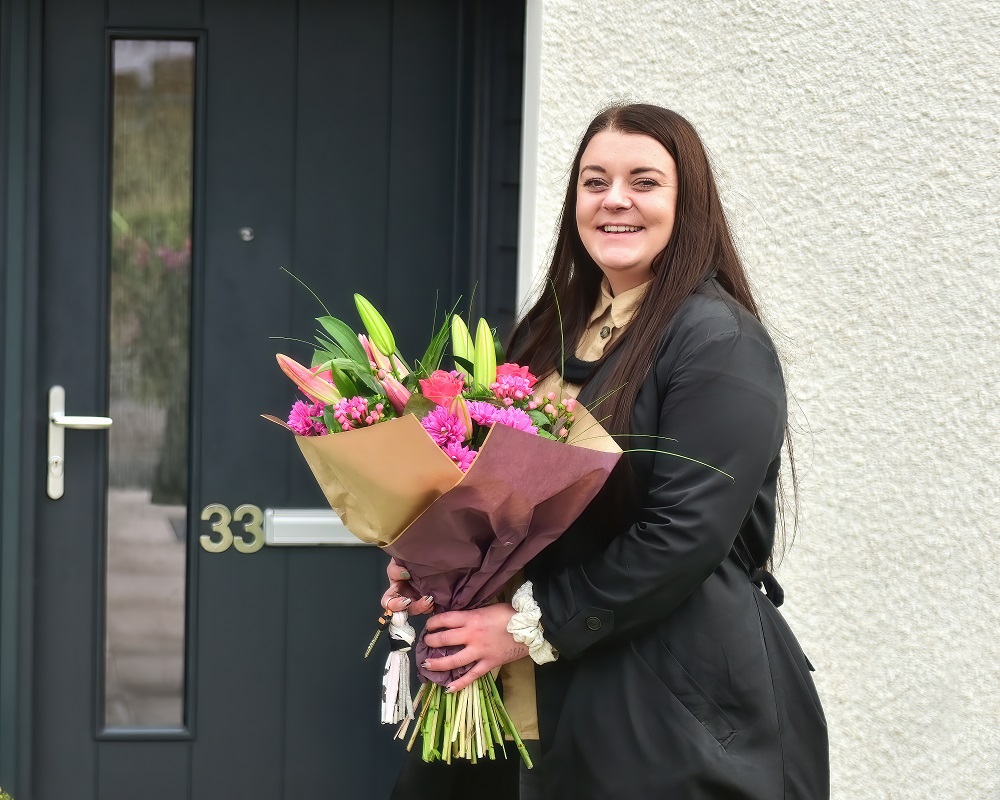 BHA purchased the site from housebuilder Springfield Properties. The site purchase was funded by a Scottish Government grant and was supported by Scottish Borders Council (SBC).
The Scottish Government has also given grant funding towards the construction of the new homes with BHA funding the balance and the work is being carried out by Springfield Properties. The development will contribute to SBC's targets for much needed affordable housing for families in the Scottish Borders.
In total 29 affordable homes are being built, with the first eight completed ranging from two and three-bedroomed properties. Future handovers will include a mix of four cottage flats, 12 two-bedroomed houses and five three-bedroomed homes. The development is expected to be completed by November 2020.
BHA has been working with Springfield Properties for the first time on this development. They are well known for delivering high quality housing for registered social landlords and local authorities throughout Scotland and are committed to using Borders contractors whenever possible.
Demand from applicants for these new homes has been high and they will help meet local housing need in the Duns area. The larger properties benefit from showers on the ground floor and over bath showers on the first floor allowing them to meet future changing needs of the occupants.
The new homes are of a modern and spacious design and will have high standards of insulation making them very energy efficient. They are all built to the Silver Standard for energy efficiency and have the latest in heat pumps for hot water and space heating. This will also make a significant contribution towards helping tackle the issue of fuel poverty by keeping running costs low for tenants.
RBS to launch green mortgages
Royal Bank of Scotland, part of NatWest Group, has announced the launch of its first ever 'Green Mortgage' for customers.
The new product will offer a preferential interest rate to new or existing customers who are purchasing an energy-efficient property.
The Green Mortgage, available from October 28th, will offer a discounted interest rate to customers purchasing a property with an Energy Efficiency Rating of A or B.
Every home must have an Energy Performance Certificate (EPC) when it is built, sold or rented – this gives the property an energy efficiency rating from A or 100 (most efficient) to G or 0 (least efficient) and is valid for 10 years.
Research recently undertaken by the bank found that 70% of NatWest Group customers are concerned about climate change but were unsure about how to reduce their carbon footprint.
The Green Mortgage supports the bank's pledge to help customers become more energy efficient with an ambition that 50% of the bank's mortgage book is at or above EPC C or equivalent rating of C by 2030. The new offering will be available at 60%, 75% and 85% LTV and will apply to residential homes as well as new builds.
The announcement also follows the recent launch of Royal Bank's pilot partnership with fintech app, CoGo. The app provides the bank's customers with access to a tracker to calculate their carbon footprint in real time based on their spending habits, while offering curated suggestions for how they can reduce their environmental impact with the option to offset emissions.
£50k funding for pop-up shops in Moray towns approved
A pop-up shop scheme for town centres in Moray has been approved.
The £50k project, to be run over two financial years, follows the success of the pop-up shop scheme in Keith which 23 businesses took advantage of during the CARS regeneration. Three went on to take up permanent residence in empty premises in Keith, and the Mid Street Conservation Area moved from the highest shop vacancy rate in Moray to the lowest.
Now, businesses in Buckie, Keith, Forres, Lossiemouth, Elgin, Aberlour and Dufftown will all have the opportunity to take part in the pop-up shop scheme over a period of 14 months. New and existing businesses can take part, at no cost other than utilities. Funding will cover property costs and consumer-focused marketing through traditional and social media, and creative interactive activities.
Grants may be available of up to £50k for capital equipment for start-up or young companies, or social enterprises within the food, drink and textile sectors, excluding retail. For those taking part in the pop-up scheme who wish to set up a permanent base, match funding of up to £10k may be available.