Building Briefs - September 13th
---

---
ScottishPower kick starts another three years of helping to beat cancer
Former professional footballer, Joe Thompson, who beat cancer twice during his playing career, has helped kick start the celebrations as ScottishPower and Cancer Research UK commit to continuing their partnership for a further three years.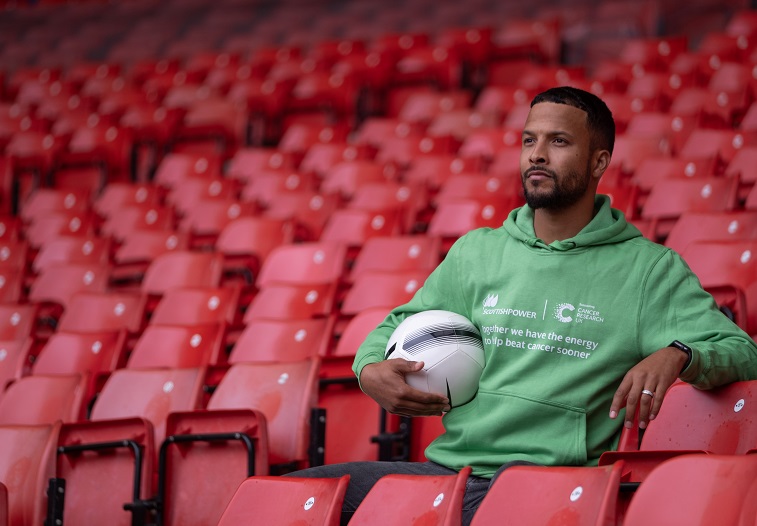 Joe, who made 225 appearances across the Football League during his career, beat nodular sclerosis Hodgkin lymphoma in 2014 following six months of chemotherapy.
After making a return to the pitch, his cancer returned in 2017 when he found a tumour on his chest. He stopped playing while he underwent further treatment before being given the great news that he was in complete remission.
Joe is heralding the renewal of the partnership between ScottishPower and Cancer Research UK, which was first established in 2012. The energy company has since raised over £30m through a range of fundraising initiatives to support Cancer Research UK in its mission to accelerate progress and see 3 in 4 people surviving their cancer by 2034.
The new partnership was announced at Hampden Park, Scotland's national stadium, with Joe alongside one of ScottishPower's employee fundraising heroes, Campbell McDougall, 69, who has run 14 marathons to raise money after losing his mother, father and brother to cancer.
Mark Bowen, UK marketing director at ScottishPower, said: "We're delighted to be continuing our partnership with Cancer Research UK for another three years and in doing so, raise even more money for this amazing charity which delivers such incredible work to beat cancer.
"Over the past nine years, ScottishPower customers and employees like Campbell have been passionate about doing their bit to support the charity and it's so inspirational to hear stories like Joe's and the way that the support from Cancer Research UK, coupled with his own determination, helped him in his own battle.
"Together, we have the energy to help beat cancer sooner. 375,000 customers have chosen our Help Beat Cancer tariff where we make a donation to the charity every month for each customer on it, while passionate ScottishPower employees have been amazing in their fundraising efforts.
"We're looking forward to continuing to do everything we can to help Cancer Research UK continue its world-class research to help more people like Joe beat cancer."
Electric vans help power Scottish Water's zero emissions target
A new fleet of electric vans will take to the road to help Scotland's water and waste water services to reduce greenhouse gas emissions.
Diesel-powered vans which are coming to the end of their work cycle are now being replaced by vans which can be plugged in at charging points.
They form part of Scottish Water's fleet of small vans and mark the beginning of a wholesale shift to more environmentally-friendly options.
The move comes as a new report for the public water and waste water organisation said up to 60% of its operational fleet could turn electric to reduce transport emissions.
Pre-pandemic, Scottish Water's fleet of vehicles – from HGVs and large heavy-payload vans to small general purpose vans and cars – clocked up 19 million miles annually.
The organisation pledged to become net zero by 2040 and set out plans to achieve that in a routemap published in September 2020.
The 20 new Nissan e-NV 200s have just been bought and need to be adapted for use in helping deliver services across the country, including by water quality samplers, technical teams and network operatives. They will be on the road by April 2022.
A report by consultants for Scottish Water said that the light commercial van fleet had real potential to reduce fuel emissions.
The comprehensive review of over 1,300 vehicles by Cenex identified where suitable electric vehicles could be introduced, the location and type of charging infrastructure required, and provided a strategic deployment plan to meet Scottish Water's commitment to net zero emissions by 2040.
A new Scottish Water project team led by EV vehicle specialists is now in place to take forward the fleet transformation opportunities.
As well as achieving significant emission savings, including carbon dioxide and nitrogen oxides, electric vehicles will generate substantial financial savings from reduced fuel and maintenance costs over their operational life.
Other areas being explored include using alternative fuels for heavy vehicles including compressed natural gas (CNG) and "drop-in" fuels such as Hydrotreated Vegetable Oil (HVO).
New traffic island to be installed as part of Community Choices process in Peterhead
A new traffic island is set to be installed on Peterhead's West Road after a need was identified during a public participatory budgeting process.
Six projects received funding for local improvements in Peterhead early last year as part of the Community Choices initiative.
Overseen by a partnership between Aberdeenshire Council and Peterhead Community Council, it encouraged local people to come together to decide how public money should be spent in their communities.
Following an appeal to community groups and organisations to suggest ideas for the 'Peterhead Decides' scheme, more than 2,000 votes were cast supporting which local roads and landscape projects they wanted to see developed over the coming months.
The winning initiatives included submissions from Peterhead Civic Pride, the local branch of the Royal British Legion Scotland and Peterhead Men's Shed.
First phase of homes at development in Barrhead from Briar Homes sells out
The first phase of homes at a boutique Briar Homes development in Barrhead has sold out after continued demand for family homes.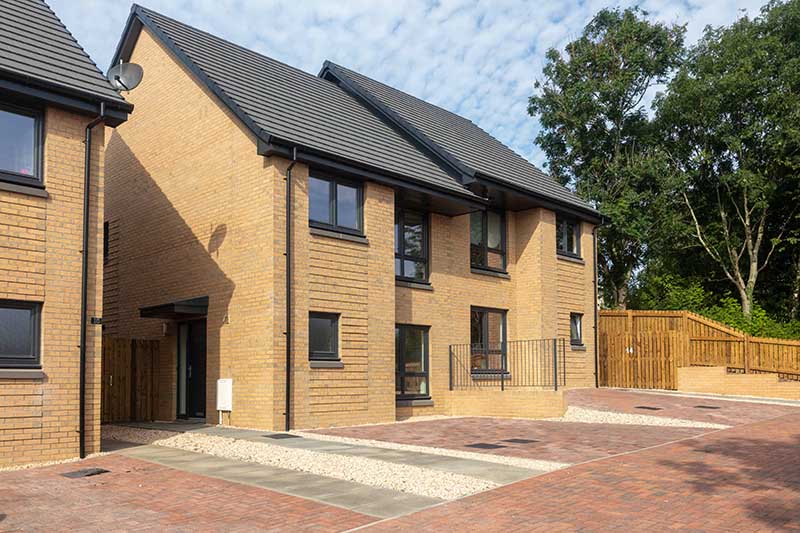 All of Briar Homes' three bedroom semi-detached homes from 'The Ash' collection from its Eden Grove development have been snapped up by homebuyers during the first week of launch. A further two plots have also been released early due to the unprecedented demand and a further eight of 'The Ash' are to be made available in the next phases.
The boutique development, which will see the creation of 27 three and four-bedroom detached and semi-detached and terraced properties, is ideally located on a site near Dealston Road.
'The Ash', which accounts for 14 out of the 27 properties at Eden Grove, is a beautifully designed three bedroom semi-detached home and it is the perfect choice for first-time buyers, downsizers and families. The open plan living space is the heart of the home and the perfect backdrop for family life. The design makes the best of natural light, allowing it to flood in from the French doors and windows, creating a sense of space.
'The Ash' made its debut at the Briar Homes Woodlea, Darnley development and due to the high volume of interest in the style from customers, Briar Homes has planned the Eden Grove development to accommodate the needs of homebuyers. Eden Grove is superbly located for shopping, commuting, schools and leisure.
Work to improve Roslin Glen road starts today
Neighbourhood services from across Midlothian Council will work together to improve the B7003 Roslin Glen road for the safety of motorists and cyclists.
Teams from roads, waste, land and countryside along with partner agencies will work to further improve drainage, clean the road, resurface stretches, and cut back overgrown verges, vegetation and damaged trees before the winter.
From today, Phase 1 of the project will get underway on the B7003 from the A6094 roundabout where it meets Gorton Road at Rosewell to the U48 Roslin Lea Farm road.
A signposted diversion will be in place along the A6094 and U48 Rosslynlee Road.
Phase 2 will start on Monday 27 September for two weeks when the Roslin Glen road from the U48 Roslin Lea Farm road to the junction with Penicuik Road will be shut.