Building Briefs - September 22nd
---

---
Cabin fever boost gives lockdown lift for carpentry specialist Carberry Cabins
East Lothian-based Carberry Cabins, a specialist joinery business, has received a pandemic lockdown lift with diversification into staycation cabins which have attracted strong interest from estate owners, farmers and caravan park operators.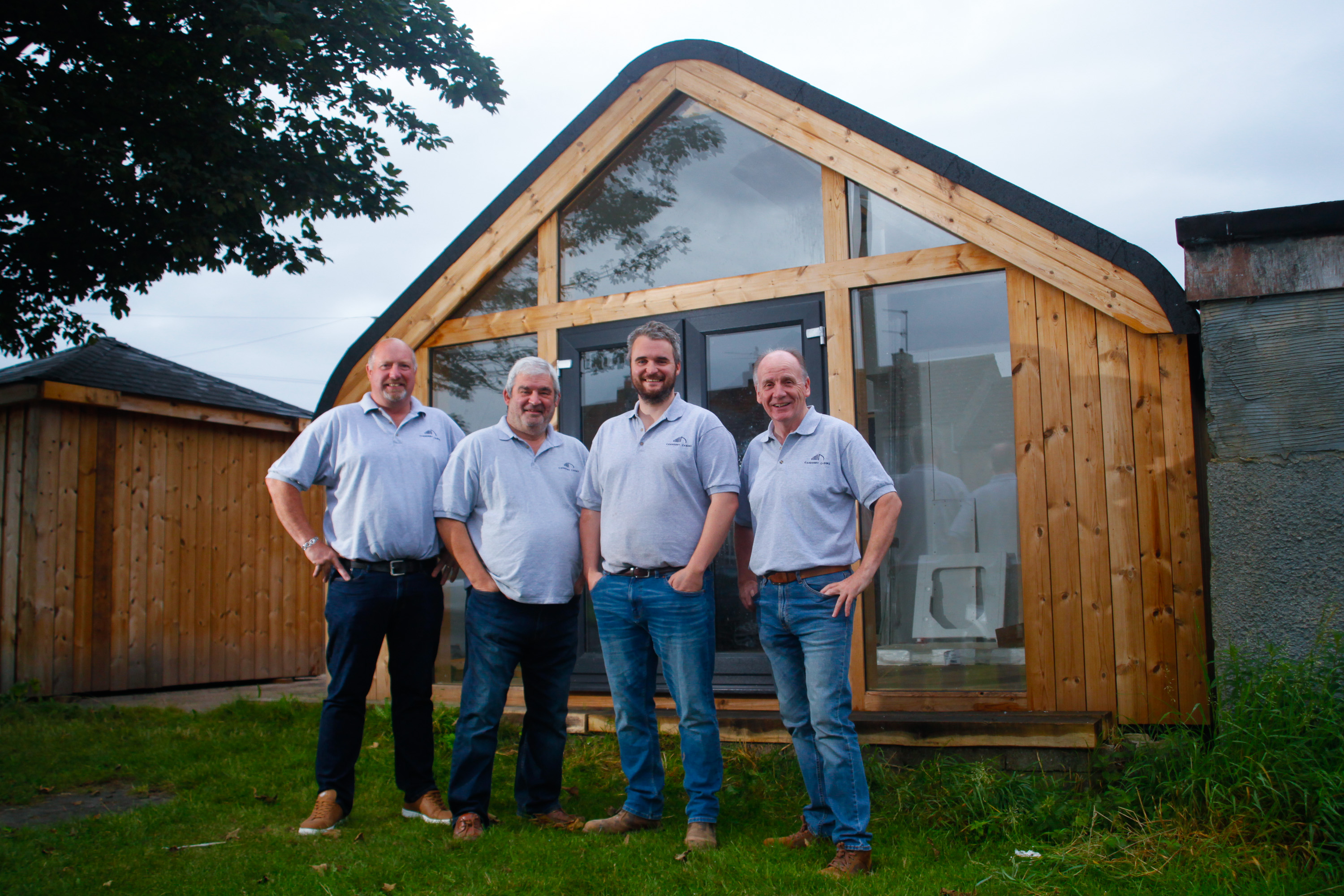 Carberry Cabins has been spun out of long-established RF Slight, whose owner Ferrier Slight has family links working in carpentry dating back several generations.
The environmentally friendly pod-style cabins are being launched at The GWCT Scottish Game Fair at Scone Palace (24-26 September) and are being targeted at businesses that require luxury holiday accommodation, following a huge spike in demand for vacations in rural settings which also offer the comforts of home.
Carberry Cabinswas inspired to launch Carberry Cabins following the success of the firm's design-build of smaller garden rooms that have been supplied to homes across the UK. Since the start of the coronavirus epidemic, the company has built and installed more than 50 stand-alone garden rooms, which are typically in demand for use as home-offices or as independent accommodation for elderly relatives.
The Carberry Cabins management team has been strengthened with the appointment of two new partners. Derek Brodie, owner of successful building company D&G Developments Ltd, will oversee on-site construction, while Willie Kinghorn, who was construction operations manager for a leading Australian and New Zealand building products provider, will be responsible for design and sales.
The eco-friendly timber-framed cabins have an expected lifespan of up to 50 years, are manufactured to order at Carberry Cabins' Tranent yard, and can be assembled on-site in less than one week.
The designs vary from one-bedroom/living room cabins with bathroom and shower facilities, up to three bedrooms, but can be extended further to suit available space, with prices for a 4.8m x 7.2m one-bed cabin at around £65,000 (plus VAT), depending on specification.
The Carberry Cabin template ensures there is minimum material wastage and all pods are largely manufactured using home-sourced timbers which require no treatment or finishes, including Thermowood Scottish larch, Siberian larch and cedar.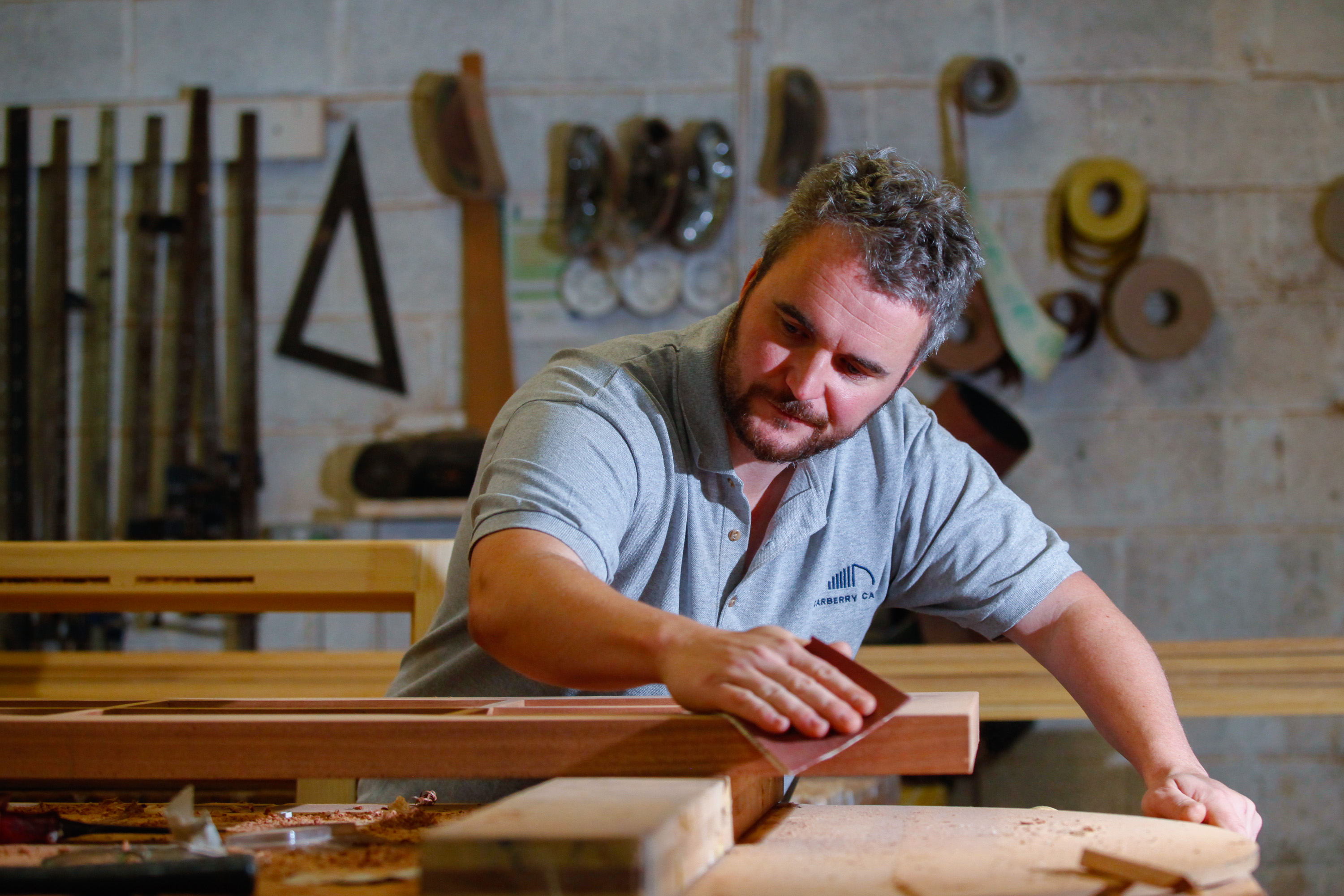 Insulation materials will include Jablite expanded polystyrene, glass wool, sheep's wool or PIR rigid insulation board, while timber cladding is FSC or PEFC certified and doors can be accoya, hardwood, softwood timber or UPVC.
Roofing materials will carry a minimum 10 year guarantee and up to 20 years, depending on the materials used, and can include sedum living roofing, while each cabin will have a choice of hardwood flooring or carpeting.
New College Lanarkshire's Digital Construction Challenge shortlisted for sector awards
New College Lanarkshire has been shortlisted in the CDN College Awards 2021 for an innovative project that recreated a UK-wide skills competition in an online format during lockdown.
The College is a finalist in the Digital Learning Award category of the prestigious annual awards, which celebrate innovation in Scotland's college sector.
NCL's shortlisted submission - the Virtual Autodesk Digital Construction Challenge - was led by NCL lecturer Michael McGuire, who is the WorldSkills UK Training Manager for Digital Construction. After WorldSkills UK 2020 was cancelled due to Covid-19, Michael devised and delivered a virtual version of the digital construction competition, in partnership with software firm Autodesk.
The competition asked students from across the UK to perform a series of real-world project tasks designed to test their readiness for the digital construction workplace. Tasks were developed in partnership with industry professionals from architectural, engineering or construction practices.
The competition took place on a cloud-hosted environment, Autodesk BIM360, which was provided free to every competitor, allowing them to compete using their own devices.
As part of the project, Michael also created an extensive online training resource to allow students of colleges and universities across the UK to prepare for the challenge.
Organised by the College Development Network (CDN), the awards will take place on December 9 at the Radisson Blu hotel in Glasgow.
There are 12 awards categories which aim to showcase the talent, skills and achievements of Scotland's colleges, their staff and students.
At the same event last year, New College Lanarkshire took home the Employer Connections Award for the Lanarkshire Business Hub. For more information on the Lanarkshire Business Hub, please visit www.nclanarkshire.ac.uk/business/lanarkshire-business-hub
The Virtual Autodesk Digital Construction challenge also scooped the Innovative Use of Technology award at The Herald Higher Education Awards earlier this year.
Fife Council approves plans to convert Dunfermline nightclub into flats
Plans to transform a former Dunfermline nightclub into a block of flats have been approved by Fife Council.
The former Johnson's Nightclub venue will be converted into a set of seven flats spread over the building's first and second floors.
The nightclub closed in November 2017 and has lain empty since. It was put on the market for £650,000 last year and was bought by developers IFA Homes.
The building, which was built as a women's institute back in 1912, is now to accommodate a series of one, two and three-bedroom apartments, The Courier reports.
A planning statement from Fine Designs Architecture alongside the application reads: "Due to the nature of use of the building, the accommodation within is subdivided to separate the nightclub on the upper levels from the amusement arcade located on the ground level.
"The existing accommodation is spread over four levels, ground, mezzanine, first and second floor level. The proposed development is to make as minimal an impact as possible without altering the existing elevations. The existing window locations are to be retained."
Major investment to tackle Dunblane flooding
A major £3 million investment to carry out essential upgrades to the waste water infrastructure is underway in Dunblane.
This vital project, delivered by Scottish Water's alliance partner amey-binnies, will replace and upgrade the existing sewer network to increase capacity and help reduce the risk of internal and external sewer flooding.
Works will take place along Claredon Place, Springfield Terrace, George Street and through the field behind Hillside Avenue.
The project will be delivered in phases, and work has already started at the Air Cadet/Bowling Club to create a crossover point on the B8033 Stirling Road which will take around six weeks.
SSEN Transmission presents preferred solution for Fort Augustus to Skye Reinforcement Project
SSEN Transmission invites stakeholders to share feedback on its advanced proposals to replace the existing overhead electricity transmission line between Fort Augustus and Ardmore in the north of Skye.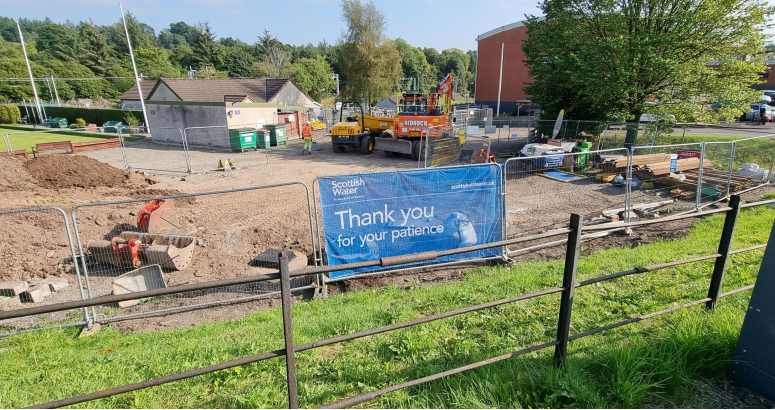 The existing Fort Augustus to Skye line, which was constructed in three distinct sections between 1956 and 1989, consists of a combination of steel lattice towers from Fort Augustus to Broadford, then overhead wooden poles from Broadford to Edinbane.
The line is fast reaching the end of its operational life and is in urgent need of intervention. Its planned replacement is therefore essential to maintain network reliability and security of supply to homes and businesses along its route, as well as to the Western Isles, which is primarily supplied by two electricity distribution subsea cables from Ardmore point.
To enable the connection of new renewable electricity looking to connect to the transmission network along its route, SSEN Transmission is proposing to increase the capacity of the replacement line, supporting the UK and Scottish Governments transition to net zero emissions. The existing line has already exceeded its capacity limit, preventing the connection of new renewable electricity in the area.
To meet the required increased capacity of the replacement line, steel structures will be required from Fort Augustus to Edinbane, extending the existing steel structures where they currently terminate at Broadford; with wooden pole remaining from Edinbane to Ardmore.
However, in direct response to stakeholder feedback, SSEN Transmission is proposing to underground 14 km of the line as it passes the Cuillin Hills and 7 km where it connects to Fort Augustus substation.
SSEN Transmission is also presenting an alternative route alignment as the line passes Kylerhea, following feedback from the local community and their elected members to avoid introducing new infrastructure in the local area and instead, follow the existing steel tower route as closely as possible. This option remains subject to further environmental studies on the impact of the project on Kinloch and Kyleakin Hills Special Area of Conservation.
Upgrades to the existing substations at Broadford and Edinbane will also be required as part of the Skye reinforcement.
Castleforge acquires Edinburgh Crowne Plaza hotel
London-based property investment firm Castleforge Partners has acquired the Crowne Plaza Royal Terrace in Edinburgh.
The 97-room hotel, located nearby to the newly re-developed St James Centre, will undergo a full refurbishment before being re-launched in March 2022.
This is the third hotel investment Castleforge has made this year, following the acquisition of the Bruntsfield Hotel in Edinburgh in May, shortly followed by the purchase of the Hilton Hotel in Cardiff in June.
Castleforge has appointed Axiom Hospitality to manage all three assets.
Allotments to bloom with help from Bellway
Mansewood Allotments are continuing to flourish thanks to support from Bellway Homes Ltd (Scotland West).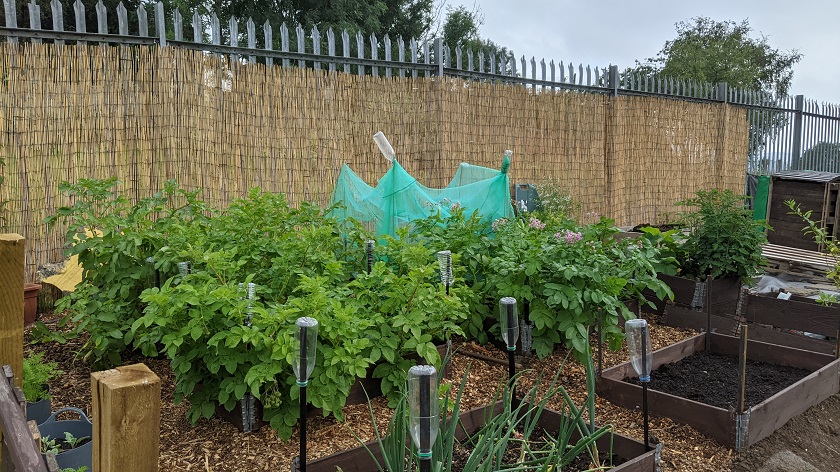 The housebuilder has donated £250 to the allotment association to support improvements to the allotments, including help provide shelter and storage on the 18 new plots which have recently been formed on the popular site on Burnfield Road.
Demand has been high for the new plots with more than 100 people still on a waiting list for allotments at the popular site.
Last year Bellway helped clear an overgrown path running alongside the allotments which was making it difficult for dog walkers and local children to access Mansewood High Park.
Taylor Wimpey encourages new homeowners to get more from their garden
As part of Taylor Wimpey West Scotland's commitment to sustainability and creating space for nature on its developments, from this week homeowner welcome packs will include a complimentary Beebomb.
Each Beebomb is packed full of pollinator-friendly wildflower seeds that can be planted anywhere from open ground and private gardens, to pots and window boxes. Each one will provide habitat for native bees and butterflies, and this will enable new homeowners to enjoy a more nature friendly garden.
The UK has lost 97% of its wildflower meadows over the last 75 years, affecting a wide range of pollinating insects.
Audrey Ross, sales and marketing director at Taylor Wimpey West Scotland, said: "It is really important to us that we create new communities that can be enjoyed by future generations. We're working hard to help our customers to live more sustainably and the homes at our developments have many features which make it easier for them to save energy and water and perhaps work from home.
"Our complimentary Beebombs are an additional and great way for our customers to get involved and help to restore natural bee and butterfly habitats that are in decline. Beebombs are easy and fun to plant and each one can create around 2m² of beautiful wildflowers. We hope our customers will be inspired to get more from their gardens and to create a wonderful space where nature thrives."