Building Briefs - September 30th
---

---
Multi-let industrial investment opportunity for sale in Blantyre
Shepherd Chartered Surveyors is marketing a prime multi-let industrial investment opportunity in Blantyre for sale with offers over £1 million invited.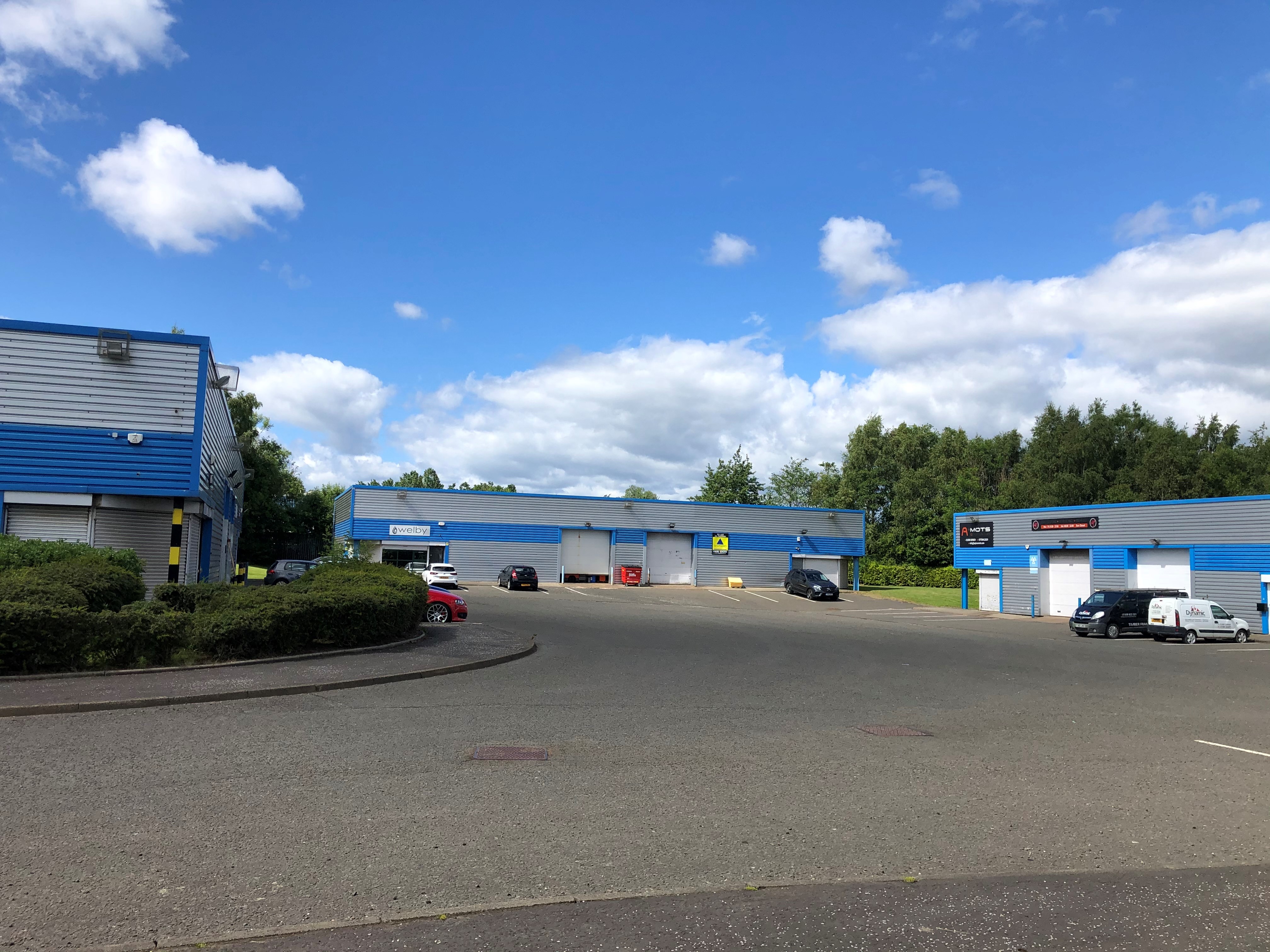 The properties are located within Whistleberry Industrial Estate, an industrial and distribution location which serves as the major services and administrative centre for South Lanarkshire.
Whistleberry Industrial Estate comprises of eight modern industrial units contained within three industrial terraces arranged around a central communal yard area on a 2.17-acre site.
Each unit features an attractive workshop/industrial space along with office accommodation, loading bay, dedicated car parking, with staff welfare and wc facilities.
The estate has planning consent for its existing use falling within Class 4, 5 and 6 of the Town & Country Planning (Use Classes) (Scotland) Order 1997. The properties may suit alternative uses subject to obtaining all necessary planning consents.
£1m hotel redevelopment plan for derelict Fraserburgh bank
A derelict Fraserburgh bank is to gain a new lease of life as part of a £1 million hotel redevelopment project.
The refurbishment of the former Clydesdale Bank building on Broad Street will be part of a second phase extension to the project to provide additional bedrooms and bar and restaurant space.
It is hoped the new town centre hotel – as yet unnamed – will be up and running next year, with final completion expected in 2022.
Once completed the hotel, on the town's Mid Street, will offer space for up to 40 guests.
The development plan, which is being led by the North East Scotland Preservation Trust, will cost up to £1.3m, with the extension plans estimated at £124,000.
The trust is now looking to appoint an architect and design team to take forward the conversion of the former Clydesdale Bank at 34 Broad Street into an extension to meet the hotel construction already underway at 5 – 13 Mid Street.
Miller Homes launches new phase of homes in Newtongrange
Housebuilder Miller Homes has unveiled a new phase of homes at its Lady Victoria Grange development in the Midlothian town of Newtongrange.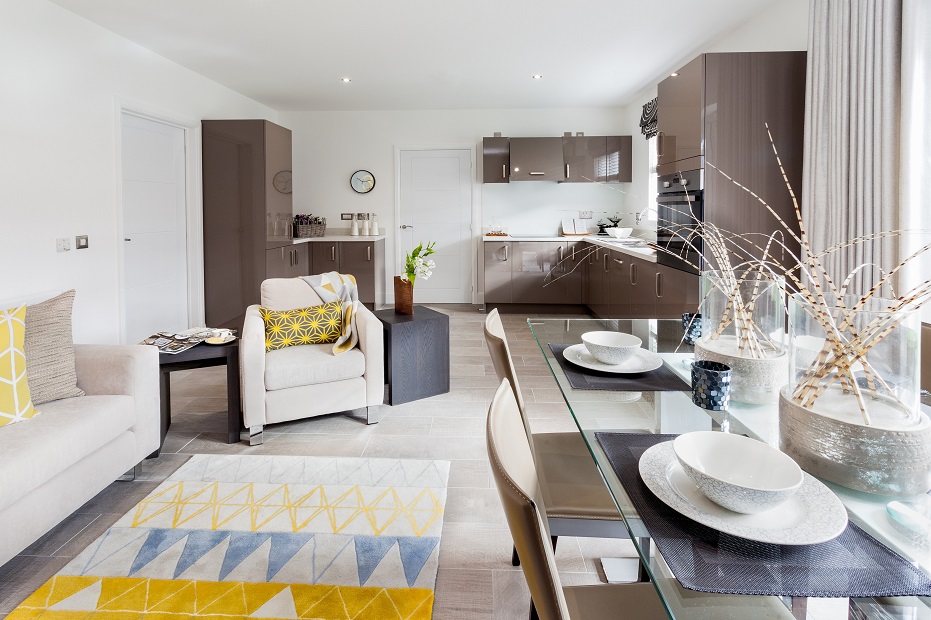 The 33 new homes are located close to the original Lady Victoria Grange community which, since it launched in 2017, has grown into a flourishing neighbourhood.
Buyers can take advantage of a contribution to LBTT and Assisted Move where Miller Homes helps buyers sell an existing home.
Two CALA staff run combined 151km in support of Scottish SPCA
An animal-loving duo from CALA Homes ran 151km in support of Scottish Society for the Prevention of Cruelty to Animals (Scottish SPCA), raising £638 for the charity in the process.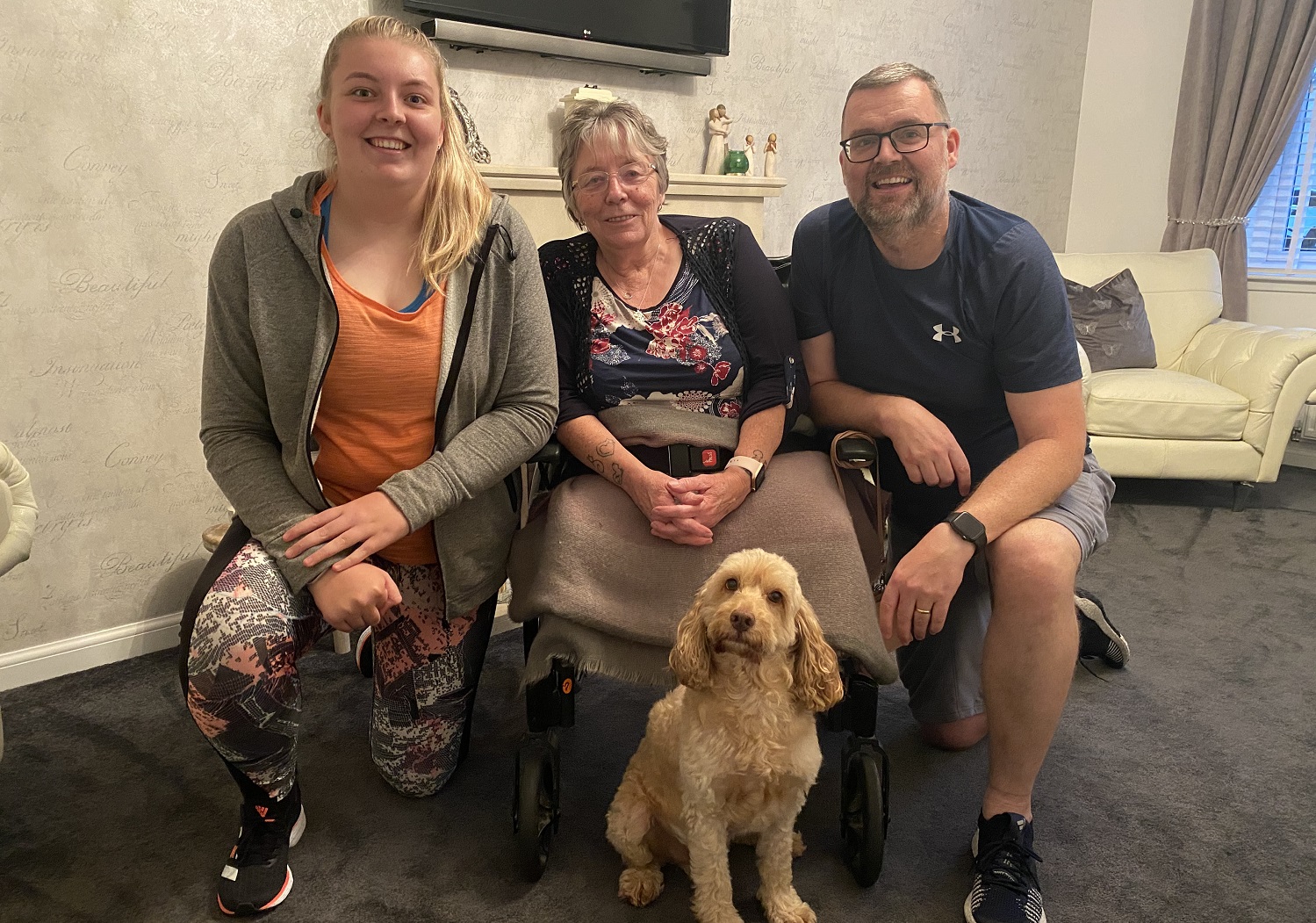 The 'Pound for Paws' campaign, with Olympian Laura Muir as ambassador, challenged participants to run a minimum of 30km in 30 days throughout August.
As well as spotlighting members of the CALA team that have adopted rescue animals, the housebuilder encouraged its own team members to spread the word about the campaign, building on its long-standing relationship with the charity.
Two of its team, Derek Hamilton, commercial director at CALA Homes (East), and Jacqueline Farr, sales consultant at Hazledene Lea, Maidenhill, Newton Mearns, went a step further and took on the challenge themselves, both smashing their 30km targets.
Derek Hamilton got involved with Pound for Paws with his daughter Sophie, and mother-in-law Betsy. He ran 100km in 30 days, while Betsy, who's a double amputee, completed 52km in 30 days in her wheelchair. Sophie completed 42km over the month.
Jacqueline Farr took on the challenge in memory of her cat, Louis, who passed away earlier this year, and her daughter's dog, Arya. She ran 51km in August, raising £335 along the way.
Both Derek and Jacqueline have continuously supported the Scottish SPCA over the years through donations and fundraising activities. Derek ran a half marathon in 2017, raising £2,500 for the charity.
Headquartered in Dunfermline, Scottish SPCA is a 180-year-old national animal welfare charity which champions animal welfare and the prevention of cruelty to animals. The charity is wholly funded through donations and its work encompasses everything from community work and education to rescuing and rehoming animals across the country.
CALA Homes (East) has a longstanding relationship with the Scottish SPCA, having jointly promoted the redevelopment of the former National Wildlife Rescue Centre at Middlebank in Dunfermline.
The site closed in 2010, following a relocation to Fishcross near Alloa, and The Scottish SPCA hopes to realise funds from the sale of the former wildlife centre to CALA Homes.
Centre for COVID care in Lochmaben receives charity donation
Local life-saving charity Dumfries and Galloway Health Endowment Fund has received a generous £2,000 donation from Lochmaben-based roof tile manufacturer Russell Roof Tiles.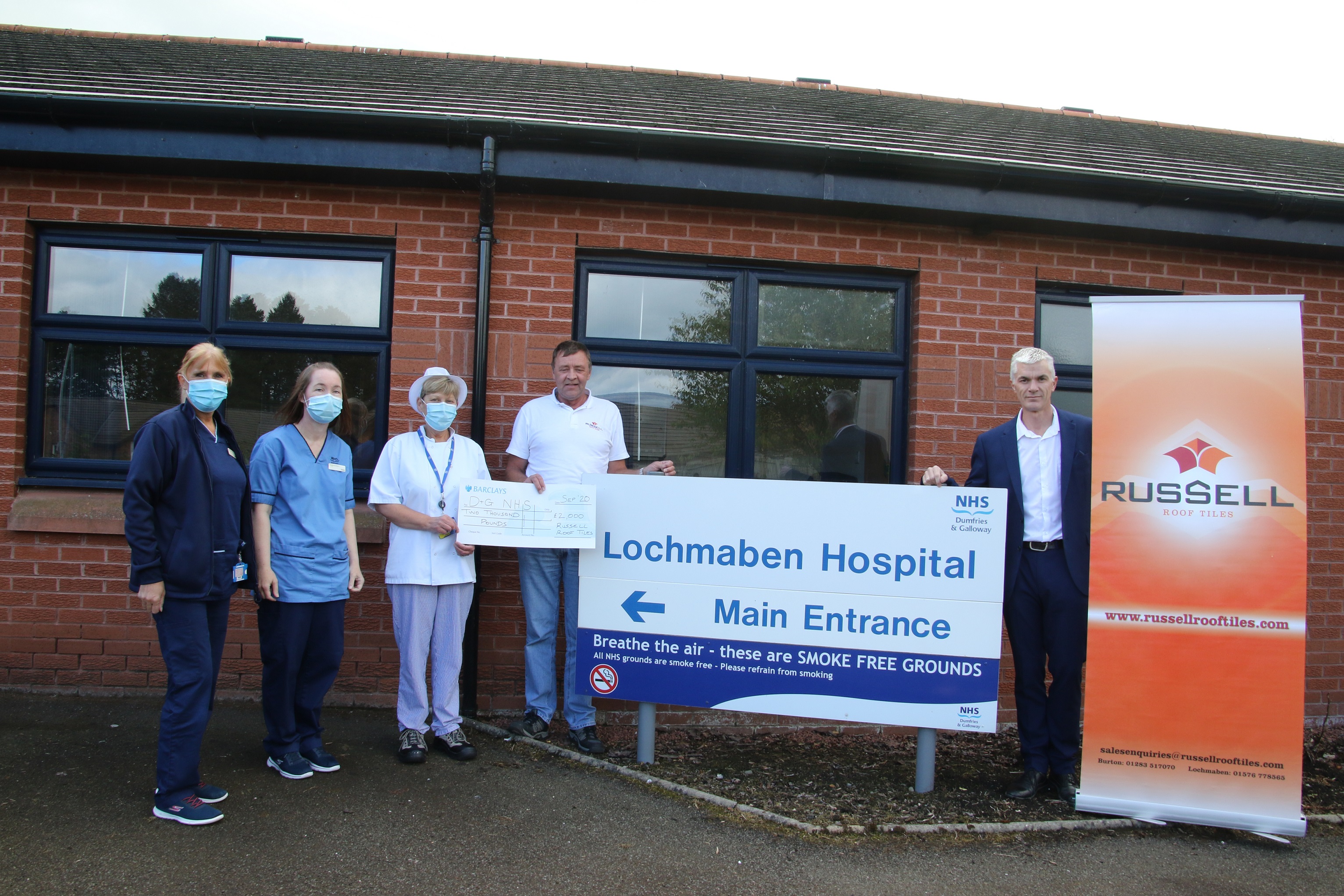 Like many manufacturers, Russell Roof Tiles felt the damaging impact of COVID-19 but is pleased to be in a position to support community services.
Employing 49 staff at its 11-acre Halleaths site, the roof tile manufacturer is dedicated to supporting causes within the local community which led to the creation of a special Community Fund which allowed a number of charities to share and benefit from a fundraising pot.
Staff from Russell Roof Tiles have cooked, swam and volunteered to generate cash for the Community Fund, since 2015 has raised over £80,000 by the support of customers, suppliers and staff and its three factories.
The Dumfries and Galloway Health Endowment Fund is the latest to benefit and the charity supports the improvement of health and wellbeing of communities in the area served by NHS Dumfries and Galloway.
Their work includes ensuring hospitals and treatment centres support the provision of state-of-the-art equipment; staff training and development; supporting innovative research and projects; supporting Third Sector organisations and volunteer services.