Caol Ila Distillery transformation plans approved
---

---
A key milestone in the journey to transform the Caol Ila Distillery visitor experience has been reached after Argyll & Bute Council formally granted planning permission for the development.
With the green light given from planners, work is now expected to begin on the expansion of the distillery visitor experience over the next few weeks.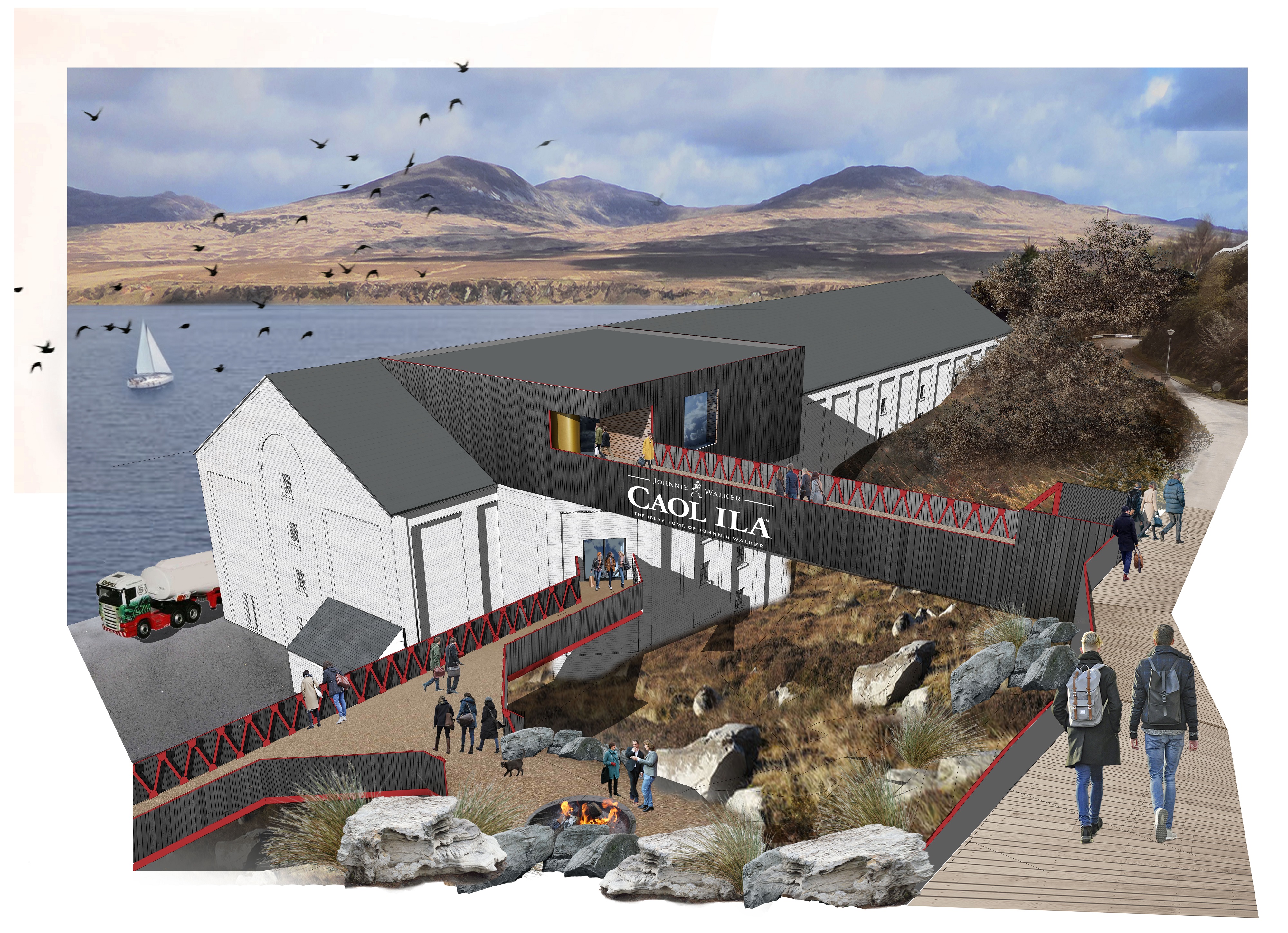 The plans are part of a £150 million investment in Scotch whisky tourism by distilling company Diageo, focused on Scotch whisky brand Johnnie Walker.
Under the investment plans, Caol Ila will become the Islay home of Johnnie Walker and will be thematically linked to a new global Johnnie Walker visitor attraction in Edinburgh.
The plans will see a new state-of-the-art visitor experience created inside the shore-side Caol Ila warehouse, including a bar that takes full advantage of the views across the Sound of Islay. A new foot-bridge will allow guests to enter the roof of the distillery warehouse, linking to new parking facilities on the hill above the distillery discreetly located and carefully landscaped to manage visual impact and traffic movement.
The plans were shared first with the distillery's neighbours and local Islay stakeholders in October last year, with planning permission submitted to Argyll & Bute Council in early November.
Leigh Aitken, Caol Ila Distillery brand home manager, said: "This is very exciting news and we want to thank Argyll & Bute Council and all our neighbours for their support. Everyone involved is now very much looking forward to work getting underway.
"This is a major investment project that will not only transform the Caol Ila visitor experience, but will add further to Islay's reputation as the greatest whisky island in the world."
Caol Ila is one of a number of Diageo distilleries that will see major work undertaken as part investment plans totalling more than £185m across Scotland. This includes the £150m investment in the new global visitor attraction for Johnnie Walker in Edinburgh, as well as investment in 12 distillery brand homes, and the £35m investment in the revival of the iconic lost distilleries of Port Ellen and Brora.