CMS recognised with Investors in People Gold award
---

---
CMS Window Systems has demonstrated that it goes well beyond what most employers do to engage, develop and inspire its employees by securing its prestigious Gold Accreditation for Investors in People (IIP) until 2021.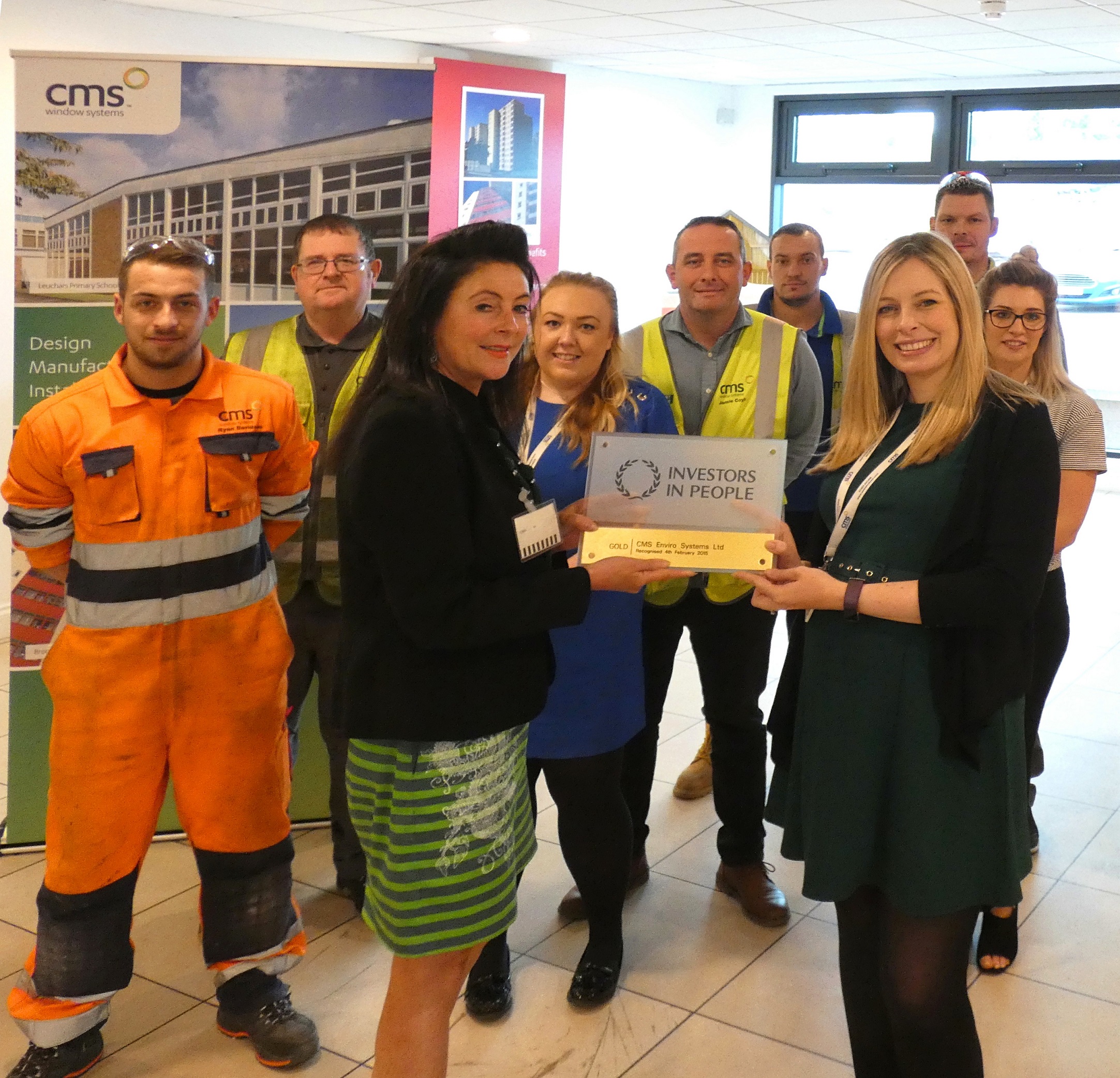 The Gold award, which is achieved by only 18% of organisations in the UK, recognises companies which strive for the best possible standards in people and management, and which support and nurture talent, and encourage personal development.
Having achieved IIP Gold initially in February 2015, the award establishes CMS in the upper levels of IIP, the most successful framework for business improvement through people in the UK.
CMS received the IIP Gold award after following a rigorous assessment process. This in-depth appraisal measured the business against the standard, identifying its strengths and areas for development and keeping the company on track to be amongst the best in the window and door industry.
According to IIP assessors, CMS performs effectively across key areas of its leadership and management. This is reflected in it being awarded 'advanced' status for how its leadership team works, how it inspires others to live the company's values and behaviours, and how it empowers employees and involves them. This was also the case in respect of how it manages, recognises and rewards performance and how managers structure work to deliver on business ambitions.
Ever since its inception in 2006, CMS has placed people development and social sustainability at the core of its business strategy. In addition to being one of the first companies in the window industry to introduce the Living Wage in 2015 and a strong track record in providing employment opportunities to those from challenging backgrounds, CMS is a major provider of apprenticeships. Last year it developed its programme further with the creation of the CMS Apprentice Academy, which is currently helping 12 young people prepare for their future career paths.
IIP assessor Nicola Dillon said: "This is fantastic achievement for CMS, which clearly demonstrates a strong commitment to continuous improvement, leadership development and creating a supportive environment for employees. I would like to congratulate the whole team for making CMS a great place to work, develop and thrive."
David Ritchie, CEO of CMS Window Systems, added: "Being awarded Investors in People Gold Accreditation is a fantastic achievement and I'd like to thank the efforts of the whole CMS team. People are undoubtedly the most important part of our business which is why we never stop looking for opportunities to collaborate across teams, listening to feedback and new ideas and offering skills development for any member of staff with a passion to progress their career."