CMS scoops top business investors' award for management excellence
---

---
CMS Window Systems has been recognised by a national association representing specialists in the private equity and venture capital sector for the way in which the business is managed.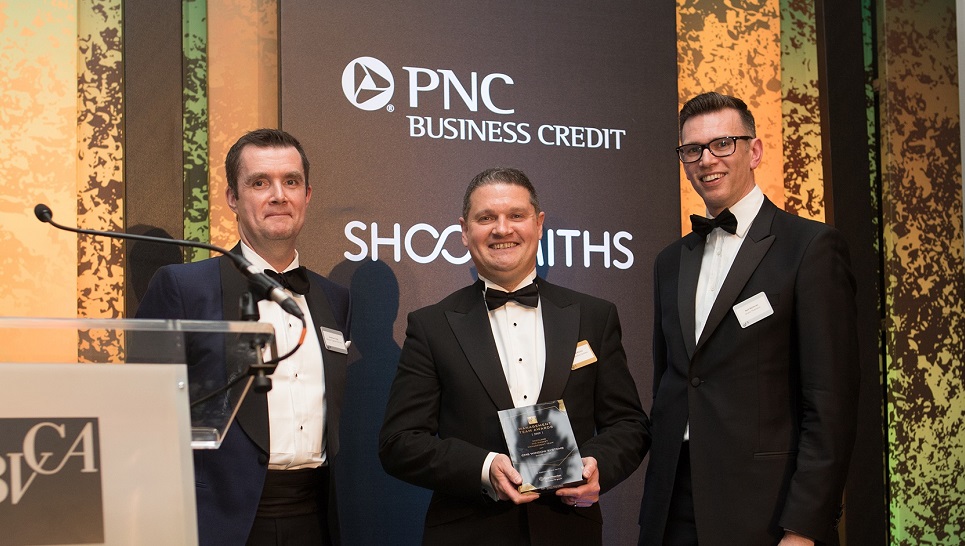 The window, door and curtain walling designer, manufacturer and installer has been named 'Scotland Mid-market Management Team of the Year' at the BVCA (British Private Equity & Venture Capital Association) Management Team Awards 2019.
The award was presented to David Ritchie, CEO of CMS, by Andrew Craig, partner at Maven Capital Partners, and Neil McInnes, partner, corporate finance at Grant Thornton, at the prestigious event held last week at the Balmoral Hotel, Edinburgh.
David Ritchie said: "We are delighted to have received this award, and I am honoured that our management team has been recognised by the esteemed judging panel of the BVCA. Our business has been through an exciting transition in 2019, taking another significant step on our growth path by securing private equity investment from Maven Capital Partners, who has recently acquired a majority share of the business.
"I would like to thank my colleagues in the management team and the whole CMS workforce for their hard work and dedication during this transition, and I look forward to an exciting new era with the support of Maven Capital Partners which will enable us to create new jobs as we continue to grow."
In winning this latest award, CMS has been judged to have a management team which is amongst the best in the mid-market sector.
With a membership of more than 750 influential firms, including over 325 private equity and venture capital houses, institutional investors, professional advisers, service providers and international associations, the BVCA is the industry body and public policy advocate for the private equity and venture capital industry in the UK.