Court hearing into new Aberdeen FC stadium under way
---

---
The judicial review into Aberdeen Football Club's plans for a new stadium begins today.
The club intends to replace their current home of Pittodrie with a 20,000-seater stadium and training complex on the other side of the city at Westhill.
Originally unveiled back in May 2016, the £50 million Kingsford stadium plan has divided opinion in Aberdeen, with slightly over half of residents in favour of the relocation.
Aberdeen FC said the new facilities are vital to its future and has claimed the stadium and training ground would create more than 400 jobs and bring millions of pounds into the local economy.
Objections have been raised on grounds including potential traffic issues and loss of green belt land.
Aberdeen City Council overwhelmingly approved the plans last January after the application was put on hold by the club to allow further discussions with the planning service.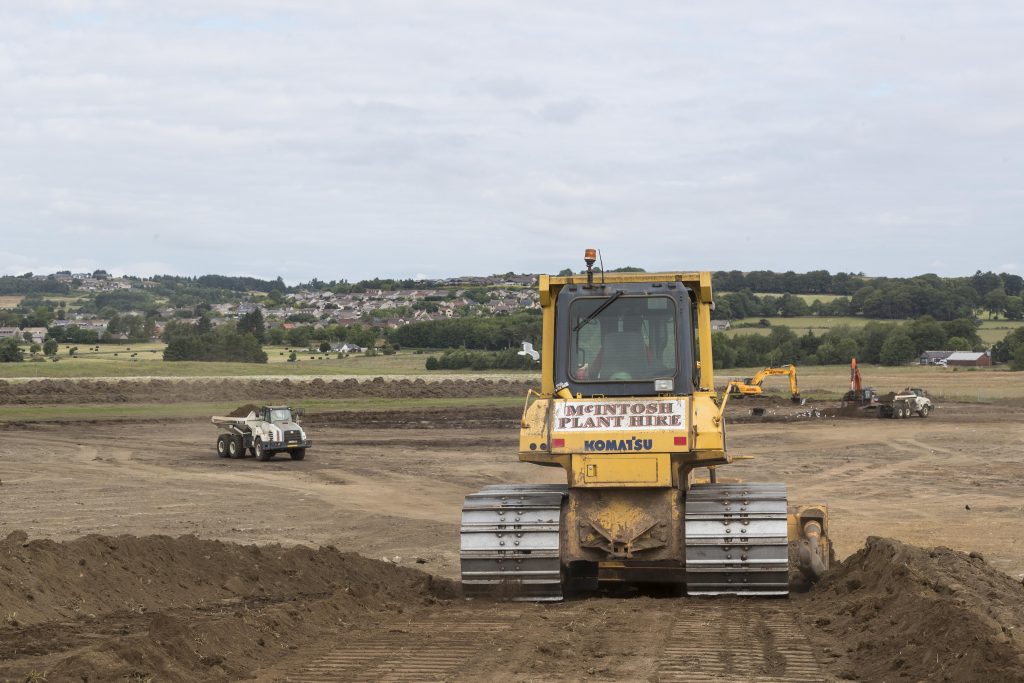 Principal contractor Morrison Construction began the construction of the community sports hub and football training facilities in November.
The hearing at the Court of Session in Edinburgh is expected to last three days, with a judgement at a later date.
The review has been sought by The No Kingsford Stadium (NKS) protest group.
NKS said the hearing would bring "independent and impartial scrutiny" to Aberdeen City Council's decision to grant planning permission for new stadium and facilities.
The group said in a statement: "In reaching this important stage in proceedings, we have demonstrated that communities can challenge decisions which they believe are flawed."
Project director Raymond Edgar said: "The hearing is an unwelcome distraction which is costing the club and the council and therefore the tax payer, but we are hopeful of securing the right outcome."