Emtec well placed for growth in Scotland and beyond
---

---
Emtec Building Services has marked a number of significant milestones, developments and new appointments within its Scottish region.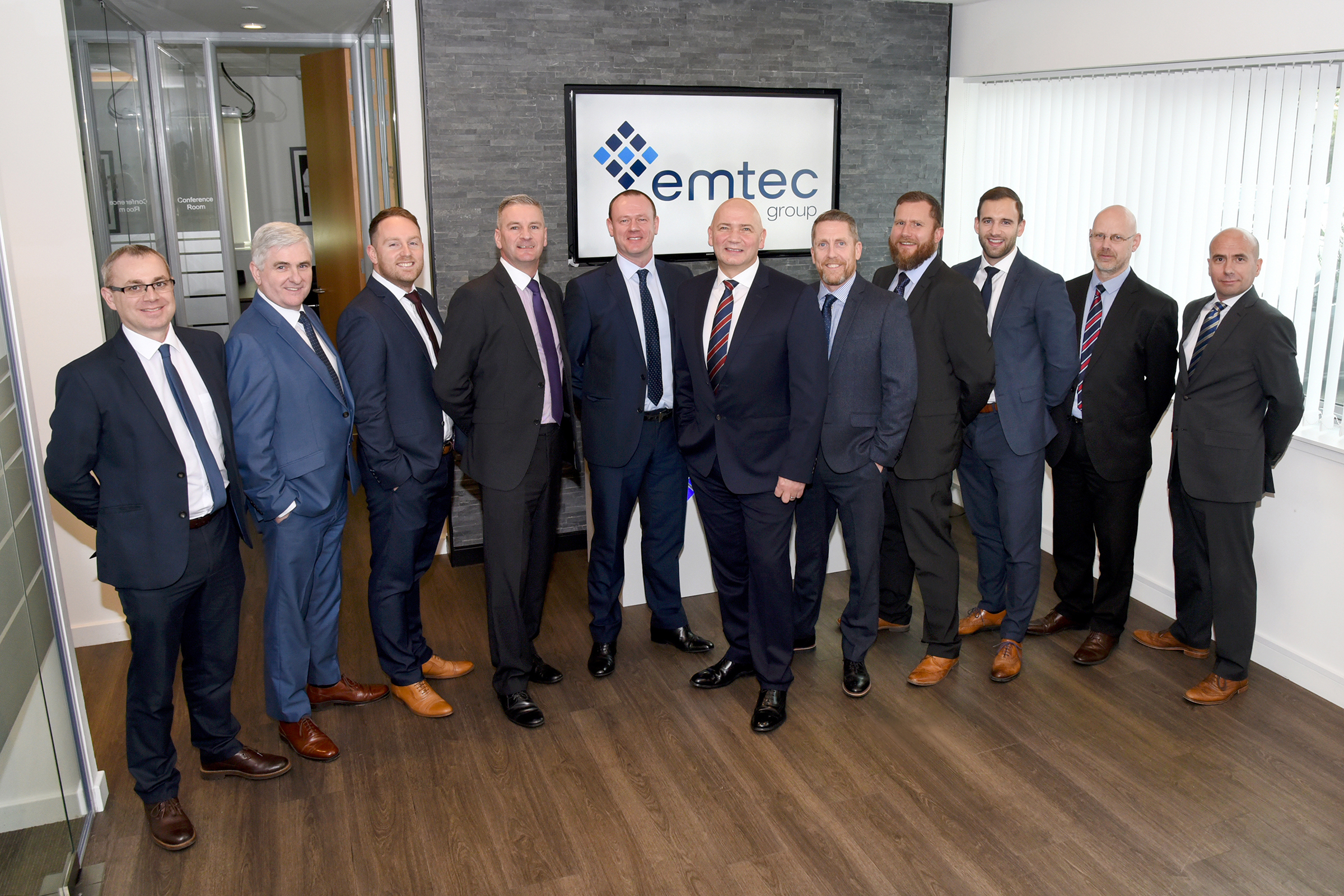 The Emtec brand, which started life in 2003 as a purely mechanical and electrical (M&E) contractor, has diversified and expanded over the years following steady growth.
As part of the Emtec Group, the business is today capable of delivering a full turnkey package of services to a wide range of clients including end-users, principal contractors, developers, and local authorities.
Iain Hetherington, who joined the business last year as regional director for Scotland, has restructured the Scottish business along with managing director Stewart Barclay, bringing a breadth and depth of both knowledge and experience to the business in support of the planned growth, whilst maintaining and improving on existing client relationships and service delivery levels.
They have bolstered their management teams in the areas of central estimating, with Kern Fitzpatrick joining as estimating director and Derek Reid as pre-construction director. Service delivery is being led by operations managers Gary Woods and Craig Brown in Glasgow.
Scott Durham, previously a director with TUV SUD, is another new appointment, joining as operations manager and taking operation lead for the East.
Scott's background is predominantly as a director in design. Managing director Stewart Barclay said that while it may appear to be a slightly 'left field' move to bring in a design director to run a contracting business, the move reflects the changing nature of the industry, and the fact that clients are increasingly looking to shift the risk through novation of the project design team and design to the contractor.
Emtec recently relocated its Edinburgh base to Ratho Business Park, which is a new larger and modern office to support its plans to increase the workforce and support function in the East.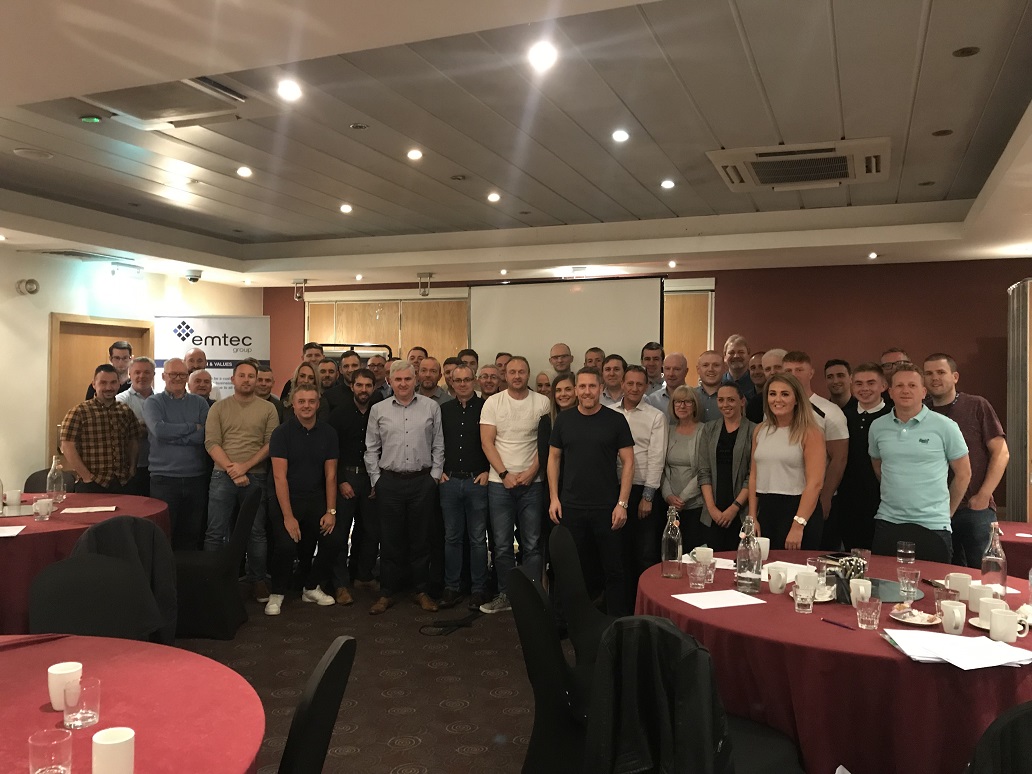 The expansion continues in Dundee with a new office opening which plans to be fully operational in November. With the unfortunate demise of McGill in the area, Emtec has picked up a number of significant jobs with Robertson Tayside. The pipeline of work with Robertson was one of the driving factors behind Emtec's confidence in investing in a new Dundee office, which will employ around 25 people, with further expansion planned for next year.
Emtec has also highlighted its decision to invest in a dedicated offsite manufacturing facility in Rutherglen, providing offsite manufacturing ranging from individual plant skids through to fully containerised plant room and energy centres.
Mark Graham has been appointed as manager of offsite, a position which he previously held with two Tier One nationals and brings significant value in terms of innovation and offsite manufacturing techniques.
Stewart Barclay said: "We're working with client/developer(s) on various brands of hotel. A principal focus for these clients is the increased use of modular and offsite construction, to improve quality and reduce project programmes.
"Identifying this want from our client, we invested in and opened our offsite manufacturing facility last month with the first prefabricated plant room rolling out 12 days later, bound for Birmingham."
Emtec said it has built up a strong relationship with the client after being contracted to work on several of its projects throughout the UK. That alliance is evidence of a new approach for Emtec, which finds itself increasingly shying away from ultra-competitive tendering processes and instead adopting a partnership approach and being more selective in who it works with.
Iain Hetherington said: "Given the size of our business; the type and scale of our projects; client lead-in times and budgets that are often under pressure, clients and large Tier 1 contractors are often approaching us to engage at an early stage.
"We have invested heavily in our front end estimating and pre-construction support functions, providing design, pre-construction and offsite manufacturing advice. Rather than just competitively tendering and working with anyone, we are much more selective now in our approach.
"By being selective, we offer a customer service provision tailored to their requirements. Offsite manufacturing was one of them. It's that overall offering we can give to clients when they come to as a one-stop-shop."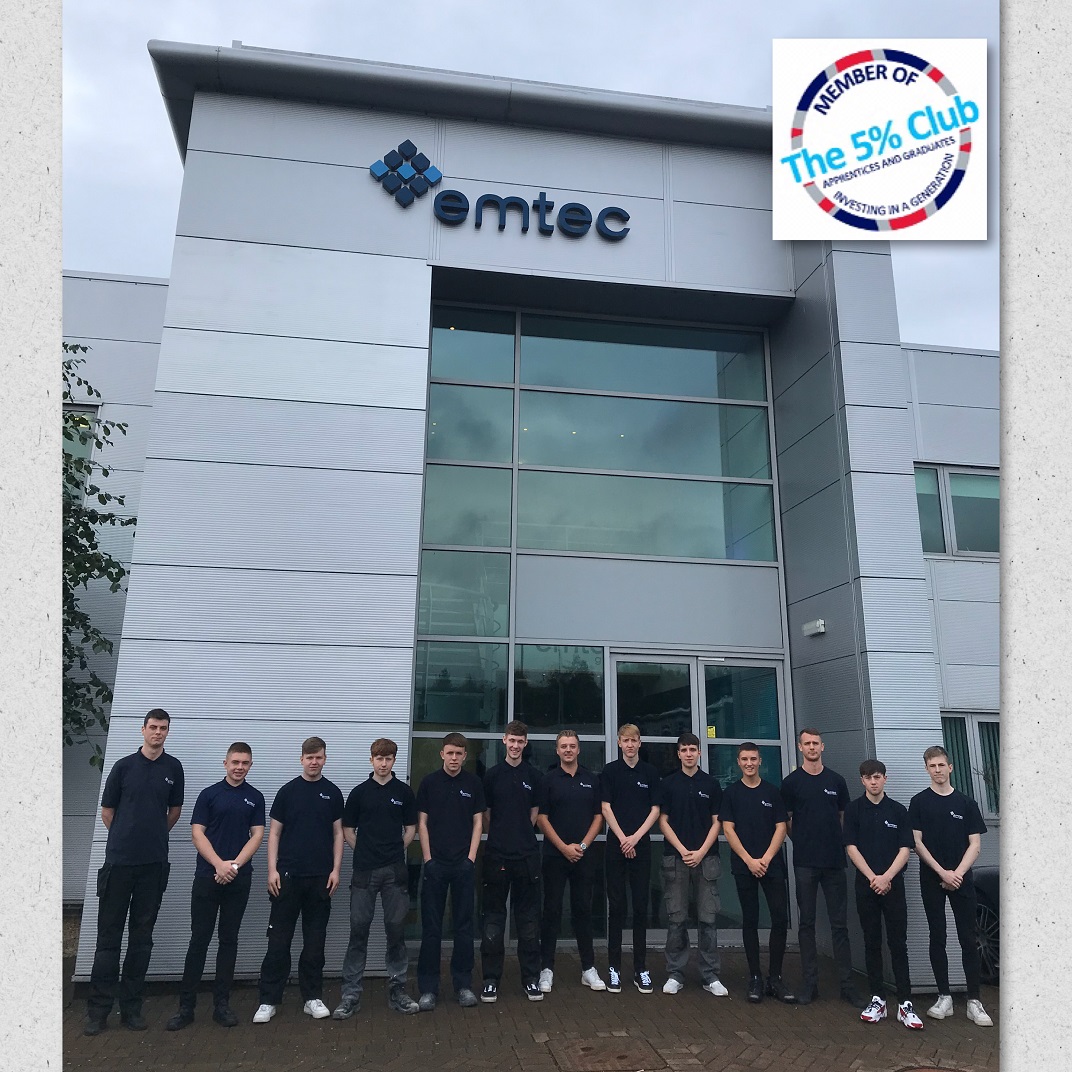 Emtec Building Services directly employs more than 320 people in Scotland from a total of 550 across the wider Emtec Group. Admirably, 62 of these are apprentices, including 57 in Scotland. The company has taken the conscious decision to invest in its own people and has also signed up to the 5% Club, which is a commitment to ensuring at least 5% of the workforce at any one time is undertaking 'earn and learn' training opportunities such as apprenticeships or graduate programmes.
"If we can get people from an early age, they become part of the Emtec family and they understand our values and our vision," Stewart said. "Our staff and operative retention rates are probably one of the best in the industry."
Iain Hetherington revealed that 14 apprentices have been recruited this year alone.
Looking ahead, Emtec's plan is to continue to pursue sustainable, profitable growth, requiring both organic and geographic expansion. The business has increased the service offering and operating locations with three regional businesses across the UK: Scotland, North and South of England.
In the North of England, the firm has opened operational bases in Newcastle, Manchester and Leeds. A Birmingham office has been established as a first step to making inroads further south. As with all decisions the firm makes, people sit at the heart of investment plans.
Stewart said: "We are well known and established in the Scottish market, however as and when we look to expand geographically such as with Newcastle or Birmingham where we have no trading history, you need to identify and recruit a leadership team with a proven and successful track record with strong client and personal relationship.
"The mark of a leader is the quality of people who follow. The challenge for me is to recruit those individuals. We are a successful business built on the leadership and capabilities of our people.
"We are fiercely proud of our Visions and Values; if the right people aren't there, we won't open the office."