Housing association submits car-free flats plan for Govanhill
---

---
Planning permission is being sought for a residential development on the site of a redundant garage in Glasgow.
Southside Housing Association has teamed up with AS Homes to propose 49 new flats at the former Arnold Clark Van Rental Centre on the corner of Niddrie Road and Allison Street in Govanhill.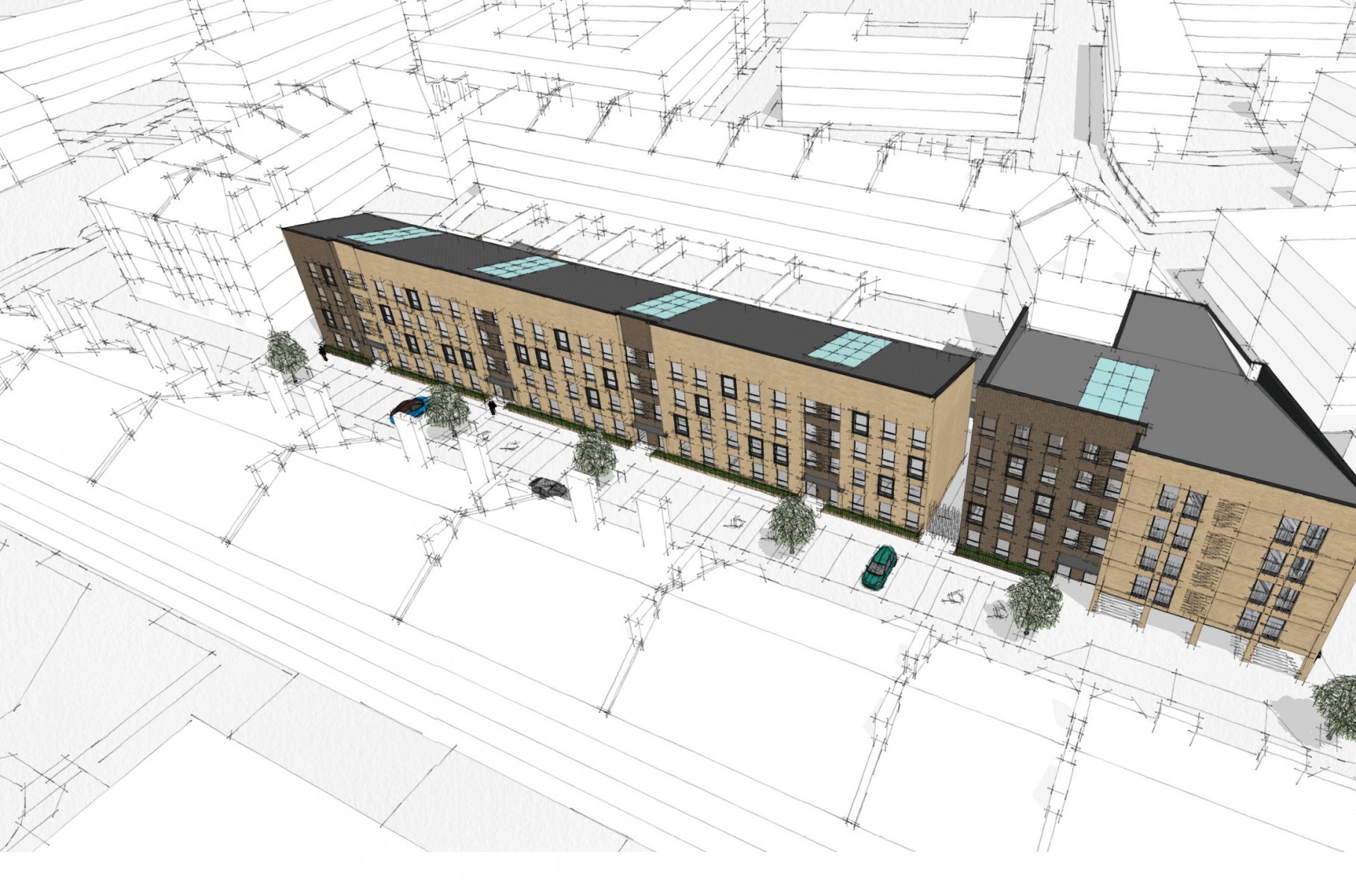 Under the plans, a commercial unit will be included along with supporting amenity space but the car-free development will offer no allocated parking spaces.
The site has high public transport accessibility and is located within walking distance of multiple amenities. The development is located adjacent the route of the proposed South West Way, a walking and cycle friendly corridor running from Queens Park to the City Centre.
George Buchanan Architects, the firm commissioned to lead the transformation, said in its design statement: "We aim to repair the fragmented city block and introduce a strong sense of public and private space within the development.
"The proposed 49 units spread across 0.43 ha would equate to a density of approx. 114 dwellings per hectare. Whilst this is above the density threshold for this site, it is within an area of high accessibility to public transport, whilst the proposals seek to match the density and form of the immediate environs."