Interserve finance chief to step down
---

---
Interserve has announced the resignation of its chief financial officer Mark Whiteling.
Mr Whiteling, who joined the company from Premier Farnell PLC in October 2017, will leave to pursue a career as a non-executive director, the firm said.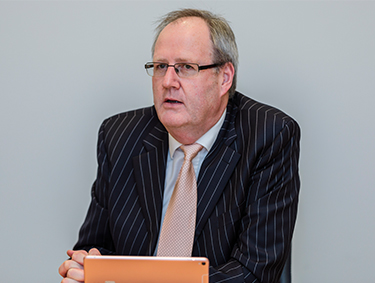 The departure comes weeks after Interserve was handed over to its lenders in a pre-pack administration.
Debbie White, chief executive of Interserve Group Limited, said: "Mark's contribution and dedication to the company since his appointment in 2017 has been outstanding. He played a key role in the deleveraging plan and the wider transformation of the Group including the 'Fit for Growth' programme. We wish him well for the future."
Mark Whiteling added: "It has been a great pleasure to work alongside Debbie and the Executive team, as well as colleagues across the company. I am proud of the work we have achieved strengthening Interserve's balance sheet and ensuring that the company has strong foundations for the future."
Meanwhile Interserve has retained its contract with the BBC to provide security services across its UK estate with a new three-year deal is worth £47 million.
The firm's security brand First Security will continue to provide more than 90 of the broadcaster's buildings across the UK with a range of key services such as: static and mobile security patrols; close protection; mobile keyholding; risk assessments and operating control rooms, alarm systems and CCTV. In addition, the new contract includes investment in technology such as a tool to help individuals manage risk via an App and implementing improvements to security resilience.
Debbie White said: "Our collaborative, adaptive and technology driven approach alongside the extensive experience we have delivering security services to more than 3,000 locations across the UK marks Interserve out as a leader in this field.
"We are delighted to extend our long-term partnership with the BBC and this contract award is an example of how we continue to deliver our strategy, winning repeat business with major public and private sector clients."