Nairn set for new homes and Citizens Advice Bureau office
---

---
The Highland Council is working with the Nairn Citizens Advice Bureau to provide a new office and IT suite along with twelve 1 and 2-bed flats for council rent on the site for the former community centre in Nairn.
Assisted by a £0.7 million grant from the Scottish Government More Homes Scotland Fund, the new development will be a prominent feature of the town, regenerating this area of Nairn and providing vital services and much needed accommodation within a striking new building.
The project includes the pedestrianisation of Courthouse Lane in order to provide a pedestrian route, via the crossing on the A96, between the High Street and the Community Centre, Sports Centre, Police Station, Museum and other local facilities.
The new CAB office will sit within a square which will flow into the pedestrianised route, enhancing the long overshadowed, listed Finance Office, and creating opportunities for stalls or displays along its length.
Additional works to surrounding car parks have already been carried out to maximise parking availability and to re-site the car electric charging points.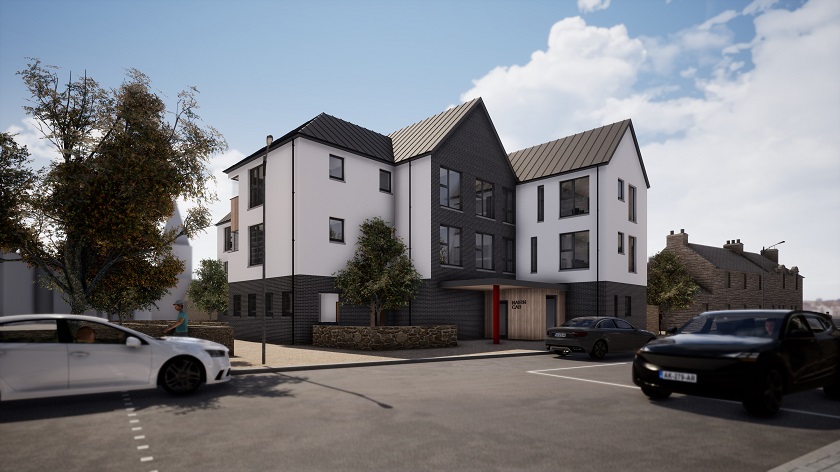 Brenda Waterfield, chair of Nairn CAB, said: "We are delighted to see work starting on our new premises. It has been a long time coming and not without jumping a few hurdles on the way.
"We outgrew our current premises on the High Street many years ago.
"This new building will be a community asset, providing support and facilities for the town and a safe, welcoming environment for staff, volunteers and clients for the future. The work done by the bureau has an impact on the wellbeing of both staff and clients. In this current post COVID world that is something we can all benefit from.
"Nairn CAB is a charity and we rely mainly on projects to fund the work we do, having more space will enable us to train more volunteers to give advice to our clients and take on new projects.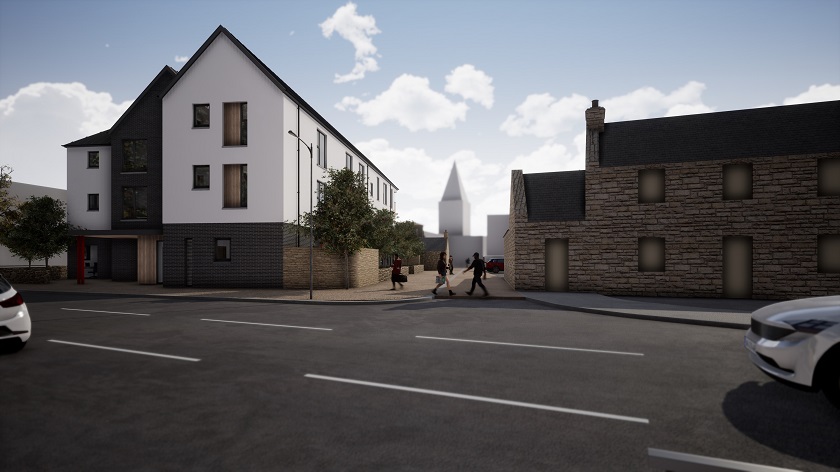 "We would like to thank all those people who have helped us get this far."
Funding for the new CAB office has come from Citizens Advice Scotland; Nairn Citizens Advice Bureau's own fundraising; The Davidson Trust; Scottish Government's Town Centre Fund; SPAR, the Rotary Club of Nairn and private donors including Worldwidecon.
Councillor Tom Heggie, chair of the Highland Council's Nairnshire committee, added: "It is good to see this project under way. The additional flats within the development are needed in Nairn, given the shortage of affordable housing within the area. In addition, the need for the services offered by CAB are even more necessary in the aftermath of the two lockdowns we have experienced and the purpose-built facility with IT provision will allow this essential service to be maintained and developed in Nairn."