RICS: Housing market outlook weakens as activity subdued in August
---

---
Activity in the Scottish housing market stalled last month, and surveyors are now less optimistic than they were about the outlook during the three months ahead, according to the Residential Market Survey from the Royal Institution of Chartered Surveyors (RICS).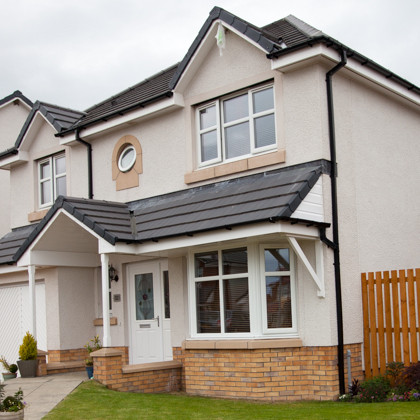 Whilst Scottish respondents indicate that house prices continued to edge upwards in August, the rate of increase is reported to have eased back.
And prices, alongside sales activity, are now expected to be flat in the short term, resulting from a subdued picture regarding new buyer enquiries and a decrease in the number of new properties coming onto the market.
That said, the survey's key data for Scotland remains less downbeat than in most other UK regions.
A net balance of +27% of respondents in Scotland said that house prices rose in August, compared to a UK average of -4%. And whilst the three-month outlook for prices and sales is weaker in Scotland than it was, these indicators remain above the UK average.
Though with the data for new instructions to sell (a net balance of -25%), newly agreed sales (a net balance of -5%) and new buyer enquiries (a net balance of +1%) all now flat or falling, activity in Scotland's housing market seems to be weakening.
Commenting on the market in Scotland during August, Ian Morton MRICS of Bradburne & Co in St Andrews, said: "The market is slowing again due to political uncertainty feeding a lack of confidence in sellers and buyers."
Jack McKinney FRICS of Galbraith & Lawson in Glasgow said: "Uncertainty in the short term is restricting the market."
Kevin Hay MRICS of Allied Surveyors in Ayr added: "Property is still selling well if it is fairly priced."
Looking 12 months ahead, a net balance of +42% of Scottish respondents expect house prices to be higher than at present. This is higher than most other UK regions but represents an easing back to the indicator's lowest level since December 2018.
With regard to the long-term outlook for sales activity, Scottish respondents are now their least optimistic since June 2012, with a net balance of -21%.
In the lettings market, the August results show tenant demand increased in Scotland as a net balance of +35% of contributors in Scotland cited a pick-up (non-seasonally adjusted figures), but landlord instructions remain in decline, Given the consistent imbalance between rising demand and falling supply, 32% of respondents expect to see rents rise higher over the next three months.
Hew Edgar, RICS head of UK Government relations and city, added: "The ever-changing policy landscape is damaging confidence in the lettings market. But the Private Rented Sector (PRS) has the enormous potential to deliver more homes that are urgently needed, and to contribute to the alleviation of the affordability issues which are being exacerbated by the ongoing dearth of supply across all tenures.
"The need for the regulation of property agents – including those operating in the PRS – is critical in order to make the sector more attractive to landlords, and of equal importance, enhance the landlord-tenant relationship. To assist this recommended regulation, we are working with industry to develop an approved PRS Code of Practice. We have also worked with Lord Best as part of his Regulation of Property Agents (ROPA) working group, to help bring positive change and increase public confidence in the sector; parts of which have been likened to the 'wild west'."