Scottish Government announces £62m fund for energy sector
---

---
A multi-million-pound fund has been set up by the Scottish Government to help the energy sector recover from the dual economic impacts of coronavirus and the oil and gas price crash.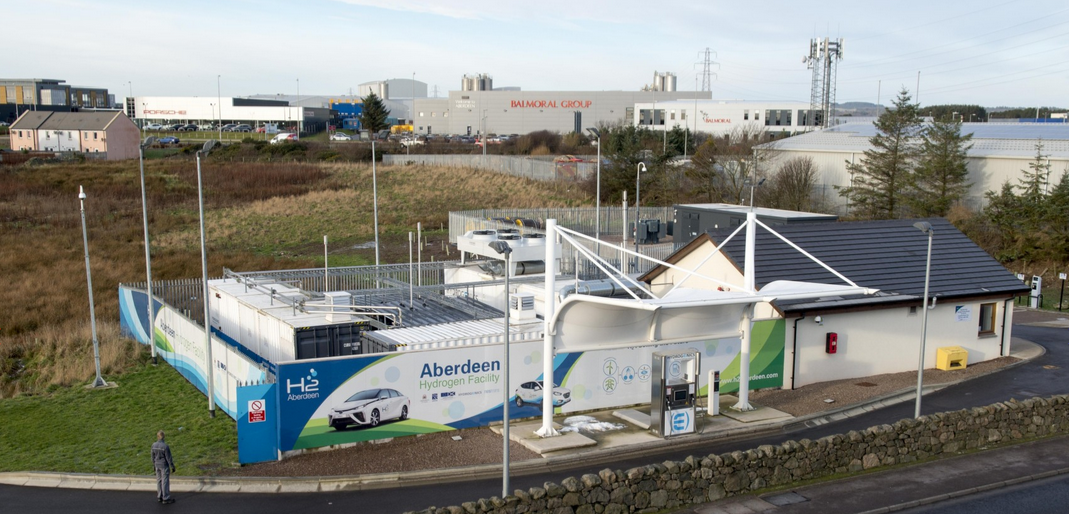 The £62 million Energy Transition Fund will support businesses in the oil, gas and energy sectors over the next five years as they grow and diversify and will help attract private sector investment in the region.
The investment, with a focus on the North East, underpins the region's ambitions to become a world leader in the transition to net-zero, helping Scotland meet its ambitious targets on climate change.
Major projects to be considered for funding include a Global Underwater Hub, Net Zero Solution Centre projects, a Hydrogen Hub, the Acorn project and an Energy Transition Zone.
The investment will also benefit the wider Scottish energy sector and supply chain, working with local businesses to support sustainable jobs and maximise inclusive economic growth across the country.
Economy secretary Fiona Hyslop said: "This is an extremely difficult time for our business community and we recognise the need to do all we can to help the recovery of key sectors of the economy and Scotland's regions.
"This package of investment for the North East will support our energy sector as it recovers from the impact of COVID-19 and will help us make significant progress as we move towards net zero by 2045.
"Aberdeen is recognised globally as a centre of excellence in oil and gas and this funding will help ensure that the knowledge, skills and expertise it has to offer will play a vital role in the energy transition.
"It is vital we move quickly to seize the opportunity to take forward a green, low-carbon recovery and support the workforce as the energy sector diversifies. Now is an opportune time to re-imagine the Scotland around us and to begin building a greener, fairer and more equal society and economy focused on wellbeing."
Deirdre Michie, Oil & Gas UK chief executive, added: "The support from the Scottish Government today is good news for jobs, supply chain companies and energy communities. This significant funding recognises the essential role of Scotland's offshore oil and gas industry in realising a net-zero Scotland by 2045."
Aberdeen City Council today described the launch of the fund as a vote of confidence in its green energy policies and the city's ability to lead the country's economic revival.
Co-Leader of Aberdeen City Council Councillor Jenny Laing said: "Today's announcement is an important first step in delivering on our priority of ensuring Aberdeen is at the forefront of Scotland's 'green recovery' whilst demonstrating the importance of the city region to the UK's and Scotland's success.
"A commitment to combating climate change was the central theme of this year's Council budget and, building on that, the Council approved a Net Zero Vision and Strategic Infrastructure Plan for Energy Transition.
"To have secured funding so quickly to advance these projects is clear recognition that Aberdeen City Council is leading the way and a model for the drive towards net zero carbon emissions."
The Energy Transition Zone is expected to accelerate the development of carbon capture technology and renewable energies, including capitalsing on emerging opportunities in offshore wind, as well as greener oil and gas production.
The Aberdeen Hydrogen Hub will build on the Council's previous hydrogen transport investment and take advantage of significant large-scale offshore wind resources, supply chain expertise, and hydrogen storage capability.
Council co-leader Councillor Douglas Lumsden said: "The inclusion of the Energy Transition Zone recognises its significance as a transformational project for the Scottish and UK economy.
"We anticipated its national importance in March with its inclusion and a policy for an energy transition zone in the proposed Local Development Plan.
"Our Net Zero vision and Infrastructure Plan provides Aberdeen with significant opportunity to safeguard skills, jobs for our young people and retain and attract new talent and investment here in Aberdeen, as do our plans for a Hydrogen Hub.
"Our city has long been an economic powerhouse and now, these projects and the ringfencing of funding to support their delivery, helps us maintain that global position as a major energy city."
Claire Mack, chief executive of Scottish Renewables, added: "Today's announcement of a £62m fund to help the energy sector accelerate its transition to net-zero emissions is welcome, particularly in its reiteration of the importance of pursuing a 'green, low-carbon recovery' from the coronavirus pandemic.
"It is vital that recovery does not 'lock-in' fossil fuel extraction, as we have seen in the aftermath of previous economic shocks. Doing so would endanger progress towards our climate targets and miss out on the opportunity to use renewable energy technologies to increase wellbeing and deliver increased socio-economic opportunity across Scotland.
"We are particularly interested to hear more details of how an Energy Transition Zone could focus on low-carbon manufacturing, and would see this as a way of using Scotland's engineering skills to lower the cost of key technologies like floating wind, wave and tidal power and create opportunities for Scottish supply chain companies."
Read all of our articles relating to COVID-19 here.