22,500 new construction roles required by 2028 to fulfil Scotland's net zero plans
The construction industry will require the equivalent of 22,500 new roles to be created by 2028 to ensure the Scottish Government's commitment to achieving Net Zero greenhouse gas emissions by 2045 is on track, according to a new report by the Construction Industry Training Board (CITB) today.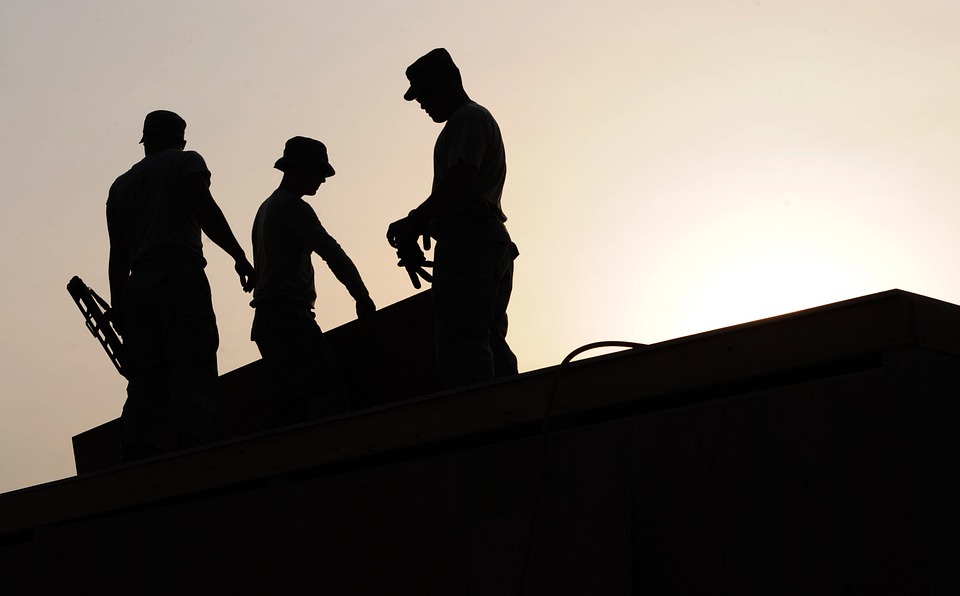 Building Skills for Net Zero found that the new roles will need to be found through a mix of new skilled jobs, increased efficiencies in existing roles, and innovation in how the industry decarbonises the built environment.
UK construction contributes approximately 40% of the UK's emissions according to the UK Green Building Council (UKGBC) and reducing this to Net Zero represents a huge challenge. Yet the move to cleaner, greener construction presents big opportunities to make the industry more attractive to new recruits and upskill the existing workforce.
---
---
A critical element of achieving Net Zero will be reducing carbon emissions from existing buildings. Across the UK 80% of buildings in use in 2050 have already been built and these could represent 95% of future built environment emissions. Reducing emissions to Net Zero will require retrofit work on up to 27 million domestic and 2 million non-domestic buildings.
CITB has modelled the skills profile of the workforce needed to deliver Net Zero using data from the Climate Change Committee (CCC). This shows that by 2028, additional decarbonisation work will have created the demand for just over 4,600 construction project managers, 1,900 building envelope specialists, and 4,300 plumbers and HVAC specialists.
This opportunity comes alongside the COVID-19 pandemic and an expected rise in unemployed workers coming from other sectors. This is a perfect time for the construction to position itself as a career destination of choice for people who really want to make a difference.
CITB's research shows that reducing built environment emissions to Net Zero can be achieved if there is an industry-wide investment in skills, far-reaching skills policy reform, and an unprecedented recruitment drive. The challenge is great, but so are the rewards, giving thousands of people new career opportunities as we emerge from a time of national crisis.
---
---
Scottish Government skills minister Jamie Hepburn said: "We are committed to delivering our world-leading ambition to reach next zero by 2045 – and as this research demonstrates, construction is one of the key sectors in our economy that can make a significant contribution to achieving that goal, creating a number of skilled jobs in the process.
"The Scottish Government's Climate Emergency Skills Action Plan will help us ensure people have the right skills to support this transition, with our Skills Hub identifying gaps and what we need, and our Green Jobs Workforce Academy focused on giving people the necessary skills required.
"Achieving all of this will take ongoing collaboration and an awareness of construction workers' evolving training and reskilling needs, and we look forward to continuing to work closely with CITB on this."
CITB engagement director (Scotland), Ian Hughes, added: "Net Zero presents a huge challenge for the construction industry in Scotland. However the challenges are more than outweighed by the opportunities to make the industry cleaner, greener and more productive, more attractive as a career option, and contribute to a cleaner planet.
---
---
"Identifying where skills shortages lie and then designing appropriate pathways will be critical in our journey to net zero. If we do not invest in these skills now, we won't meet our target. This is not something that industry can tackle alone – it will require cross sector collaboration, and collaboration between industry and government.
"CITB will identify what skills are needed to get the job done, and to work with industry and government to make sure each employer has the skills and training to adapt, and thrive, as the economy changes. How much we can achieve and how quickly we can achieve it will depend on how much we are prepared to invest in new skills. Now the onus is on government to specify what it wants from industry and create the pipeline of demand."
The Federation of Master Builders Scotland (FMB Scotland) said local builders must be at the heart of meeting the skills and training needs set out in the CITB report.
Gordon Nelson, director of FMB Scotland, said: "Scotland's building industry will need more than 20,000 new entrants by 2028, and strong leadership from Government if we are to achieve net zero carbon emissions by 2045, as the CITB rightly sets out in its report Building Skills for Net Zero in Scotland.
---
---
"The report refers to 'clearer signals' from Government but builders will only have the confidence they need to invest in skills and training if Government commits to a long-term energy efficiency retrofit strategy, that is backed by public investment. Investment in retrofit is just one recommendation set out in the Construction Industry Coronavirus (CICV) Forum report on the economic and social potential of Scotland's repair and maintenance sector to create jobs post-coronavirus."
Mr Nelson added: "Small to medium-sized (SME) builders need to be at the heart of transforming our built environment if the net zero target is to achieved. I therefore welcome the CITB's commitment to utilising the Skills and Training Fund, aimed at SMEs, to support upskilling. The FMB is calling on the CITB to lift the cap on the Skills and Training Fund so that grant is provided according to need, so that builders are not held back from investing in their people."
---