30-storey residential development planned at Glasgow's Portcullis House
Plans to deliver what would be Glasgow city centre's tallest building on the site of Portcullis House at Charing Cross have been unveiled by the Watkin Jones Group.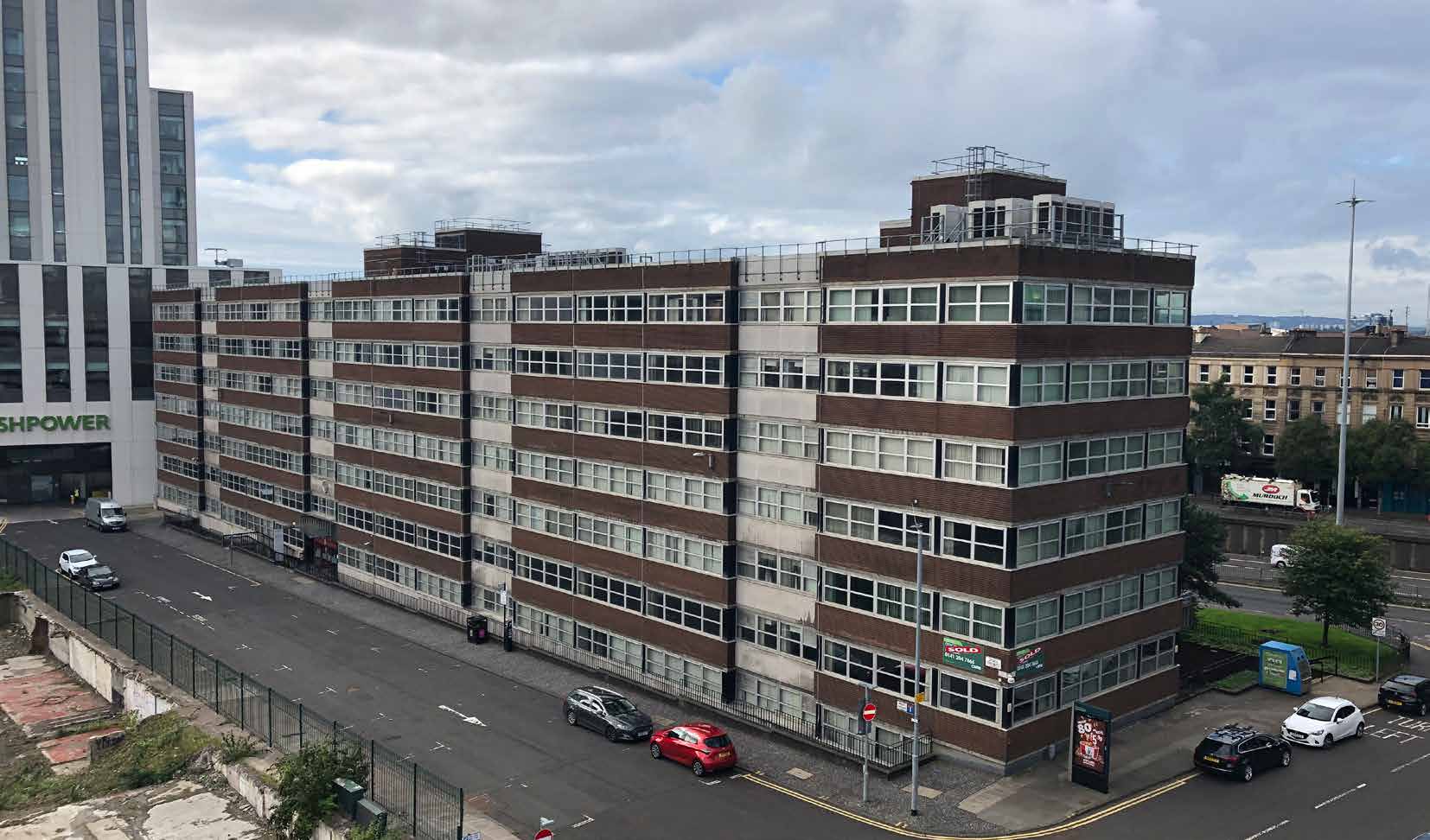 The developer and manager of residential for rent intimated its plans to deliver a new Build to Rent (BTR) scheme when it completed the purchase of the former HMRC building on India Street from Mapeley Investment Group in August.
Fleshing out its intentions in a Proposal of Application Notice (PAN) submitted to Glasgow City Council, Watkin Jones said it will demolish the existing building and construct a BTR and co-living development of up to a maximum of around 30 storeys, comprising up to ca. 825 units overall. The proposals will also include generous amenity and ancillary facilities, activating the street level areas with potential retail, café and co-working space.
---
---
The developer intends to submit a planning application for the development following a consultation period.
Completing the work in 2024, the Watkin Jones said the regeneration of the brownfield site will form a significant part of an overall renewal of the west end of the city centre.
The firm is undertaking extensive consultation with local representatives, community groups and politicians in order to shape these proposals. A digital consultation event will be held on November 26, between 3pm and 8pm, to give local people the opportunity to ask questions and provide feedback. Consultants will be available to answer any questions and receive feedback through a two-way chat system during these hours. Feedback can also be submitted via the website, which can be accessed on the day of the event.
Any representations or suggestions for changes to the proposals shared during the online event will be included in a Pre-Application Consultation report to accompany future applications.
---
---
The Watkin Jones Group has extensive experience of working in Glasgow, completing nine managed student accommodation developments over the last nine years totalling approximately 3,500 student units. It also has another student accommodation development in build (Cathedral Street) which is due to complete in 2021.
The group has undertaken major BTR schemes throughout the UK, completing its first purpose-built scheme in Leeds in 2016. It is also a developer of co-living, with two applications going through the planning application process.
Iain Smith, group planning director from Watkin Jones, said: "We're thrilled to be announcing our exciting scheme for Portcullis House. The site is in a prime urban location with excellent access to amenities and transport links.
"BTR and co-living offer high-quality rented accommodation at competitive prices to a wide-ranging demographic. There is huge demand in Glasgow for this model which offers long-term security of tenure, combined with the flexibility of renting.
---
---
"Should we receive planning permission our residents will not only be able to rent an apartment but will also have an abundance of common amenities at their disposal, ideally suited for modern living.
"These proposals will greatly assist in the regeneration of this part of the city and we are consulting extensively to ensure that that the public have an opportunity to input their views and shape our ambitious proposals."
---