£3m nursery taking shape in Greenock
Assembly of the superstructure of the new Larkfield Early Learning Centre in Greenock is well underway with the project as a whole progressing well.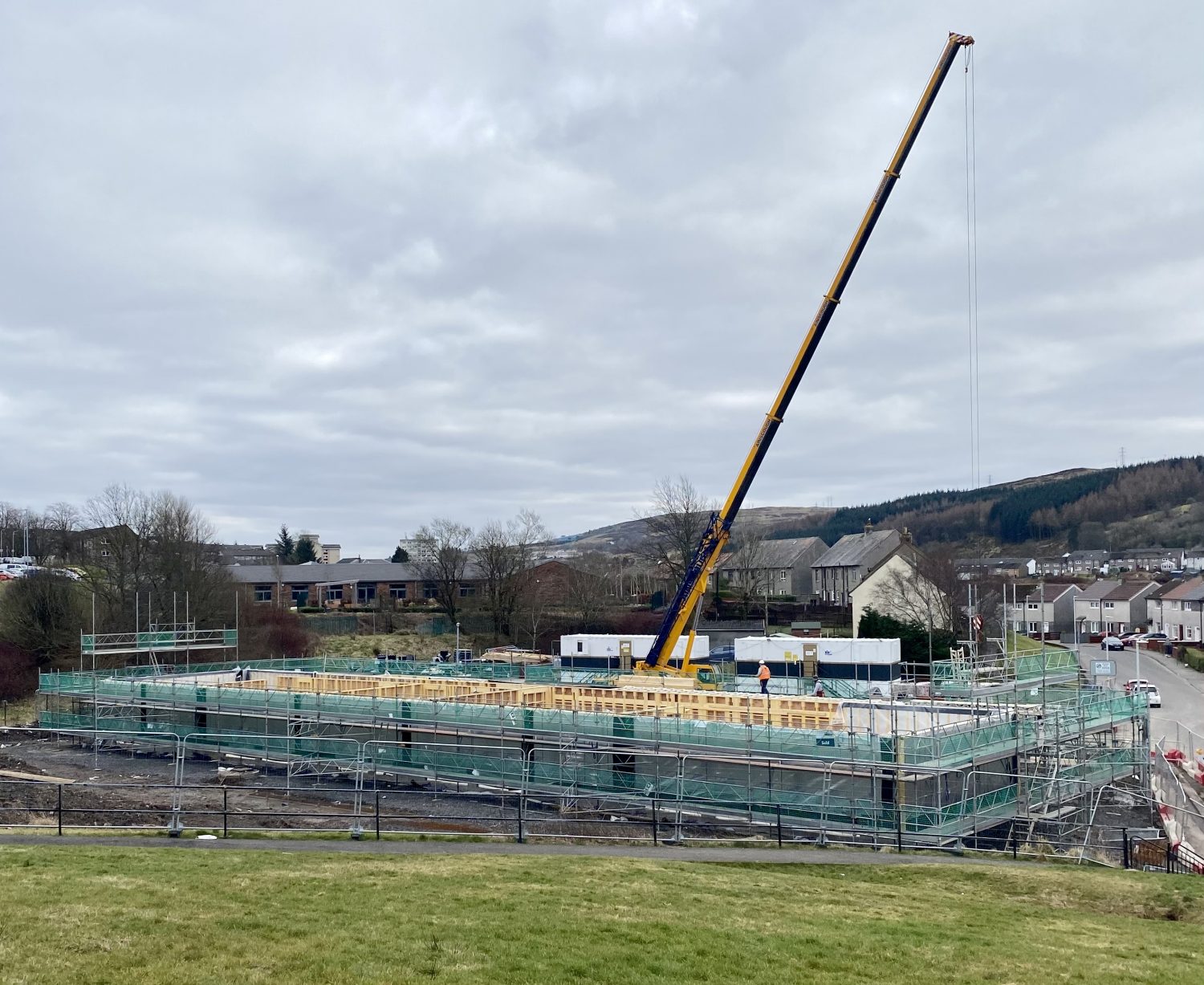 The Stafford Road nursery is being built for Inverclyde Council by CCG Scotland and development partner hub West Scotland at a cost of £2.9m.
Work began late last year but assembly of the superstructure of the building started last week.
---
---
The nursery is due for completion in the summer and will have state-of-the-art facilities with capacity for around 100 young people.
It will become the new home for staff and children from Larkfield Children's Centre.
The project is being delivered in tandem with a £2.4m extension to Rainbow Family Centre in Park Farm, Port Glasgow, which is also being built by CCG and hub West and is due for completion in the summer.
Councillor Jim Clocherty, Inverclyde Council's convener of education and communities, said: "I'm pleased to see the Larkfield nursery starting to take shape.
---
---
"Along with the extension to Rainbow Family Centre in Port Glasgow, it will be a welcome addition to our portfolio of first-class education facilities.
"We're committed to giving our children and young people the best start in life and early learning is a key part of that."
Both facilities will provide increased capacity to support the local authority's doubling of free early years provision from 600 to 1,140 hours a year.
Once construction of the new Larkfield centre is complete, the neighbouring former Sacred Heart Primary, where children and staff are currently based, will be demolished.
---
---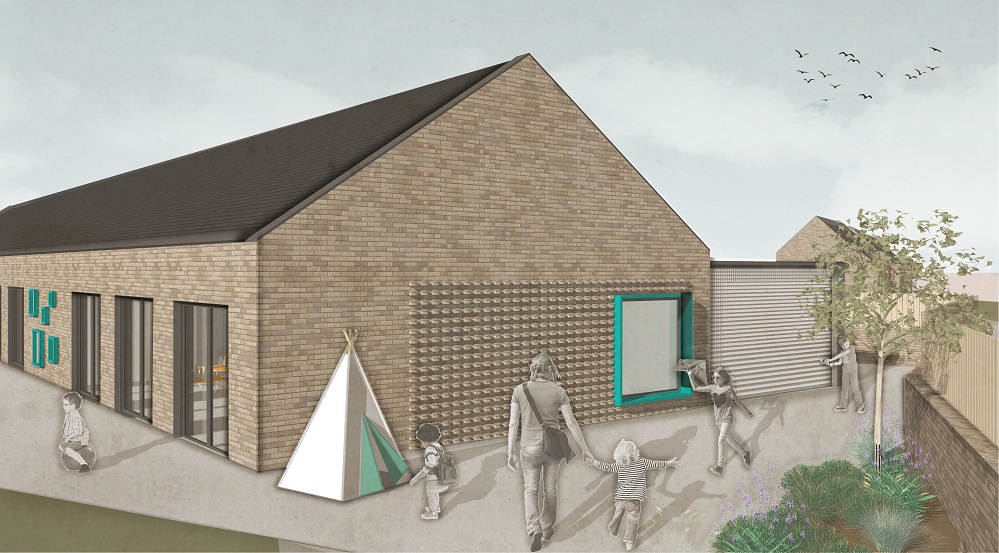 When work began, it became the fifth project overall CCG has been involved in within a four-year period.
David Wylie, managing director of CCG, said: "It's great to see the progress being made at Larkfield Early Learning Centre.
"We are using our own 'iQ' Timber System for the build, a system consisting of wall panels and floor cassettes that is manufactured at our bespoke facility in Glasgow.
---
---
"Through the use of 'offsite' methods of construction, we not only build at an enhanced pace but also achieve industry-leading standards of quality and environmental performance.
"The end product will be a warm, comfortable learning space for both faculty and children and we look forward to seeing how the building takes shape over the coming months."
The Park Farm and Larkfield developments are the sixth and seventh, respectively, educational projects to be delivered by Inverclyde Council and hub West Scotland.
Both have been designed by architects Holmes Miller. Civil and structural engineers BakerHicks and mechanical and electrical engineers Hawthorne Boyle also worked on the Larkfield project.
---
---
Iain Marley, chief executive of hub West Scotland, said: "The Larkfield Early Learning Centre project is progressing very well as can be seen from the emerging superstructure.
"The project will continue to take shape over the forthcoming weeks and we are very much looking forward to presenting Inverclyde Council with two very high quality learning environments, here and at Rainbow Family Centre, this summer."
---