Aberdeen development moves forward with Cater Homes and Hillcrest partnership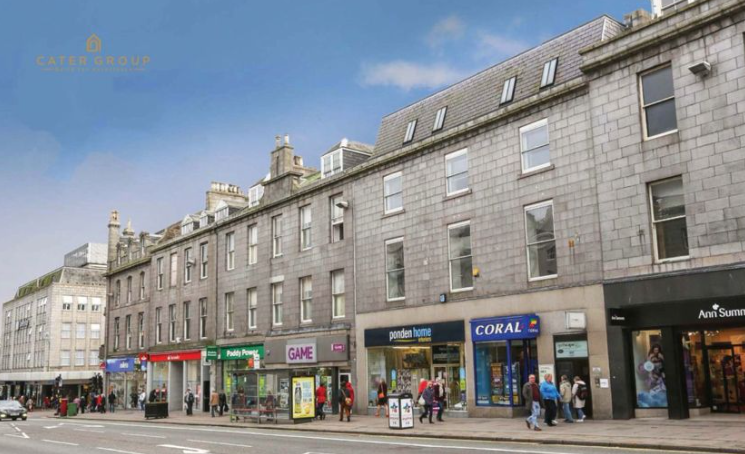 Aberdeen-based developer Cater Homes has agreed to partner with Hillcrest to convert the former Golfscape unit and NHS offices at 181 Union Street into 15 residential properties.
Full planning permission was granted in October 2022, following a change to the approved planning that was in place.
This is Cater Homes' third development with Hillcrest, totalling 83 residential units across Aberdeen and Dundee.
---
---
The property will not only create affordable housing in a key location but also provide jobs in the Aberdeen area throughout the development.
Ewan Gibson, project manager at Cater Homes, said: "After amendments to the scheme in order to get the correct deliverable units, we are delighted to have a contract in place on our 181 Union Street development. This project will see new affordable housing built in the city centre.
"When we bought the site two years ago, we were excited by the opportunity to breathe life back into the building on Aberdeen's main thoroughfare, a street which has rightly been in the limelight recently. We are looking forward to working with Hillcrest on our second development in Aberdeen."
Next door to this project, Cater Homes will be converting 173 Union Street to 17 flats.
---
---
Ewan added: "It is great to be a part of what I believe can be an exciting time for the city centre, we are proud that our projects will help bring much needed footfall back into the area."
Fiona Morrison, Hillcrest deputy chief executive, said: "We're delighted to be partnering with Cater Homes to deliver these homes, located right in the heart of Aberdeen. This development will not only offer 15 good-quality and conveniently located homes, but it will also provide a welcome boost to the city's provision of affordable housing."
---