Aberdeen lodges appeal against decision to protect tower blocks
Aberdeen City Council's appeal against a decision to award protected status to eight blocks of 1960s high-rise flats has now reached the Scottish Government.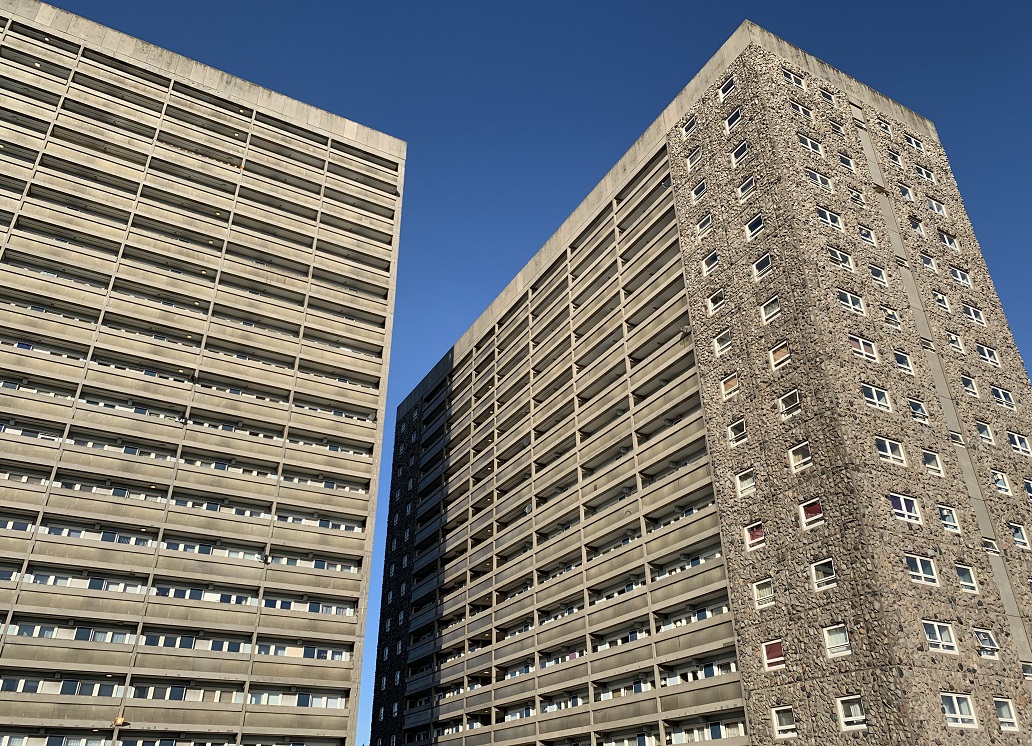 Historic Environment Scotland (HES) granted A-listed status back in January to Gilcomstoun Land, Porthill Court, Seamount Court, Virginia Court, Marischal Court, Thistle Court, Hutcheon Court, and Greig Court on the basis that the eight towering examples of post-war architecture, which have dominated the skyline of the granite city for 60 years, help tell the story of Scotland.
Aberdeen City Council described the listing at the time as "simply ridiculous" and said the decision would hamper its efforts to modernise the buildings. Residents are also concerned the status will prevent them from making the simplest improvements to their homes.
---
---
Having sought legal advice for the possibility of a judicial review, the local authority has now lodged an appeal with the Scottish Government, giving ten reasons it believes the buildings should not have enhanced protection.
It has asked the Directorate for Planning and Environmental Appeals (DPEA) to consider the appeals collectively.
Through its lawyers Montagu Evans LLP, the council said: "The essence of this appeal is that the listing is unwarranted on numerous grounds. These objections are reinforced by a consultation exercise which produced a support rate of under 0.5 per cent.
"At a time when tower blocks across Britain are under particular scrutiny following the Grenfell Tower tragedy of 2017, the mass listing of eight blocks seems perverse.
---
---
"This is even more surprising when they are under active consideration for insulation works to improve their efficiency, something which listing may frustrate."
The letter added: "It is the appellant's submission that the multi-storey flats fail to meet the listing criteria, both individually and as a group.
"In addition, there are other material grounds which are wholly relevant in the determination of this appeal and ought to be considered by Scottish Ministers.
"The appellant submits these grounds are significant and should be weighed against the multi-storey flat's inclusion on the list. It is also material that there is significant stakeholder support… including from MSPs.
---
---
"The appellant therefore invites the Scottish Ministers to conclude the flats should be removed from the List and uphold each of the individual appeals."
A spokeswoman for HES said: "In January, HES listed eight multi-storey buildings in Aberdeen at Category A in recognition of their outstanding architectural and historic interest.
"We are aware Aberdeen City Council are appealing the decision to list these buildings. The appeals are now with the DPEA division of the Scottish Government, and we await their decision."
---