Aberdeen plans £40m hub to drive health innovation and life sciences growth
Plans have been announced for a £40 million innovation hub in Aberdeen which aims to double the number of life sciences companies in North East Scotland.
The Bio-therapeutics Hub for Innovation will be a focal point for sector ambition and growth and has secured £20m of capital funding from the UK and Scottish governments through the Aberdeen City Region Deal (CRD), a partnership between Aberdeen City and Aberdeenshire councils and private sector led economic development body Opportunity North East (ONE).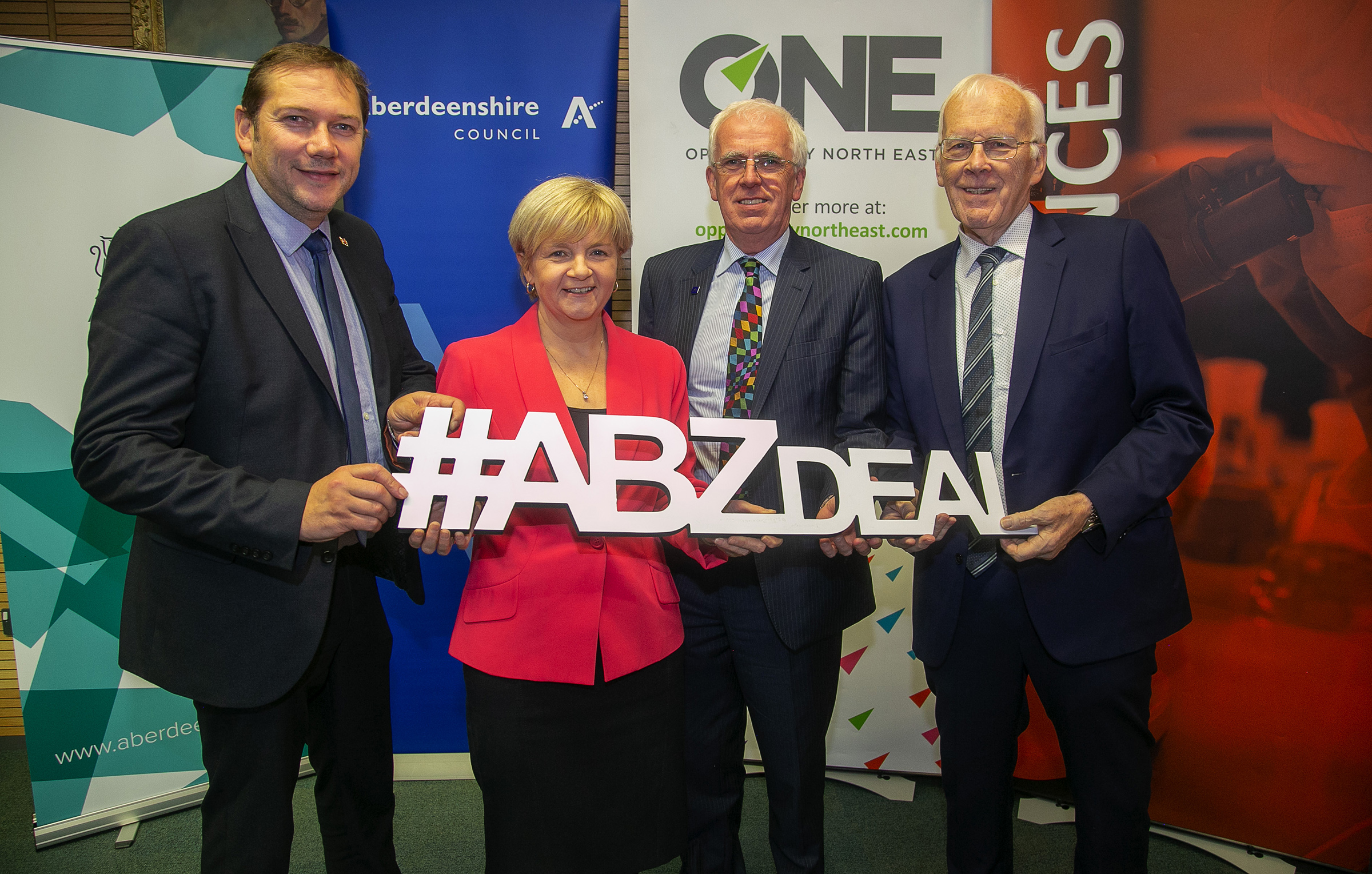 The project has been developed by the ONE Life Sciences sector board, University of Aberdeen, Robert Gordon University, NHS Grampian and Scottish Enterprise and the ONE team is leading its delivery.
---
---
The innovation hub will be located on the Foresterhill Health Campus in Aberdeen – one of Europe's largest integrated clinical, research, teaching and commercial health sites.
ONE has committed an additional £3.6m of its own funding over seven years to operate the hub and deliver the bespoke support activity that will make Aberdeen one of the most dynamic environments to create and grow life sciences businesses.
The 69,000 sq ft new-build facility will include accommodation for spin-outs, start-ups and established companies; collaboration space; and shared facilities for events, small conferences and networking. Sector-specific support programmes in the hub will include incubation, acceleration, mentoring, commercialisation and growth planning. The hub will also be a catalyst for international collaborations and investment into research and companies.
A design team has been appointed to support the delivery of the project with a target of opening in December 2020.
---
---
A planning application for the hub will be submitted in spring 2019 and construction is scheduled to start later that year.
Prof Stephen Logan, chair of the ONE Life Sciences sector Board, said: "Creating the innovation hub for new, early-stage and established life sciences and healthcare businesses is at the heart of our ambition to build a dynamic company cluster. It draws on the significant assets in and around the Foresterhill Health Campus in Aberdeen.
"The hub will realise the opportunity to collaborate and innovate to bring forward the next generation of medical therapies and products and our target is to double the size of the company base by 2027. The hub will accelerate company creation and growth, anchor growing businesses and high-value jobs here long term and be a focal point for innovation and collaboration. This is a transformational project of national significance that supports the regional economic goal of diversification and will contribute to the national ambitions for life sciences as a driver for health and wealth."
Cllr Jenny Laing, chair of the Aberdeen City Region joint committee and co-leader of Aberdeen City Council, said: "Our Regional Economic Strategy has internationalisation and diversification at its core. Life sciences is a sector that we view as one with enormous potential and the innovation hub is being created to build on the foundations we have in the region and embrace new opportunities. Aberdeen has a proud tradition of innovation and we're determined to see that continue, using investment from the City Region Deal to underpin a collaborative approach that will bring long term social and economic benefits for generations to come.
---
---
"There has been great progress in the past 12 months and some very notable milestones in the City Region Deal – today is the latest in a growing list. As we move into the third year of the deal the pace continues to build and the economic benefits we are already beginning to see will become far more significant."
Leader of Aberdeenshire Council and vice-chair of the Aberdeen City Region Deal joint committee, Cllr Jim Gifford, added: "In recent years we have taken a collaborative approach as a region to recognise our long-term economic vision through diversification. The innovation hub for life sciences, healthcare and medtech businesses is one of the six key projects of our £826m City Region Deal and is designed to support growth in this valuable sector and our entrepreneurial environment. With a reputation for innovation, this region is known for being world-leading in health research and this project will enable us to anchor and grow our life sciences sector and in turn attract inward investment.
"This hub, like the other key projects which make up our Deal, will provide significant opportunities for our graduates too, building on our rich talent pool whose impact is felt globally. This announcement is a fitting way to mark the second anniversary of the Aberdeen City Region Deal, which has already made tangible and significant progress. We are certain this project will echo the positive impacts made across the region and beyond by other projects supported by the Deal. We look forward to building on these successes in the months and years ahead."
---