AECOM to support delivery of Defence Infrastructure Organisation estate upgrades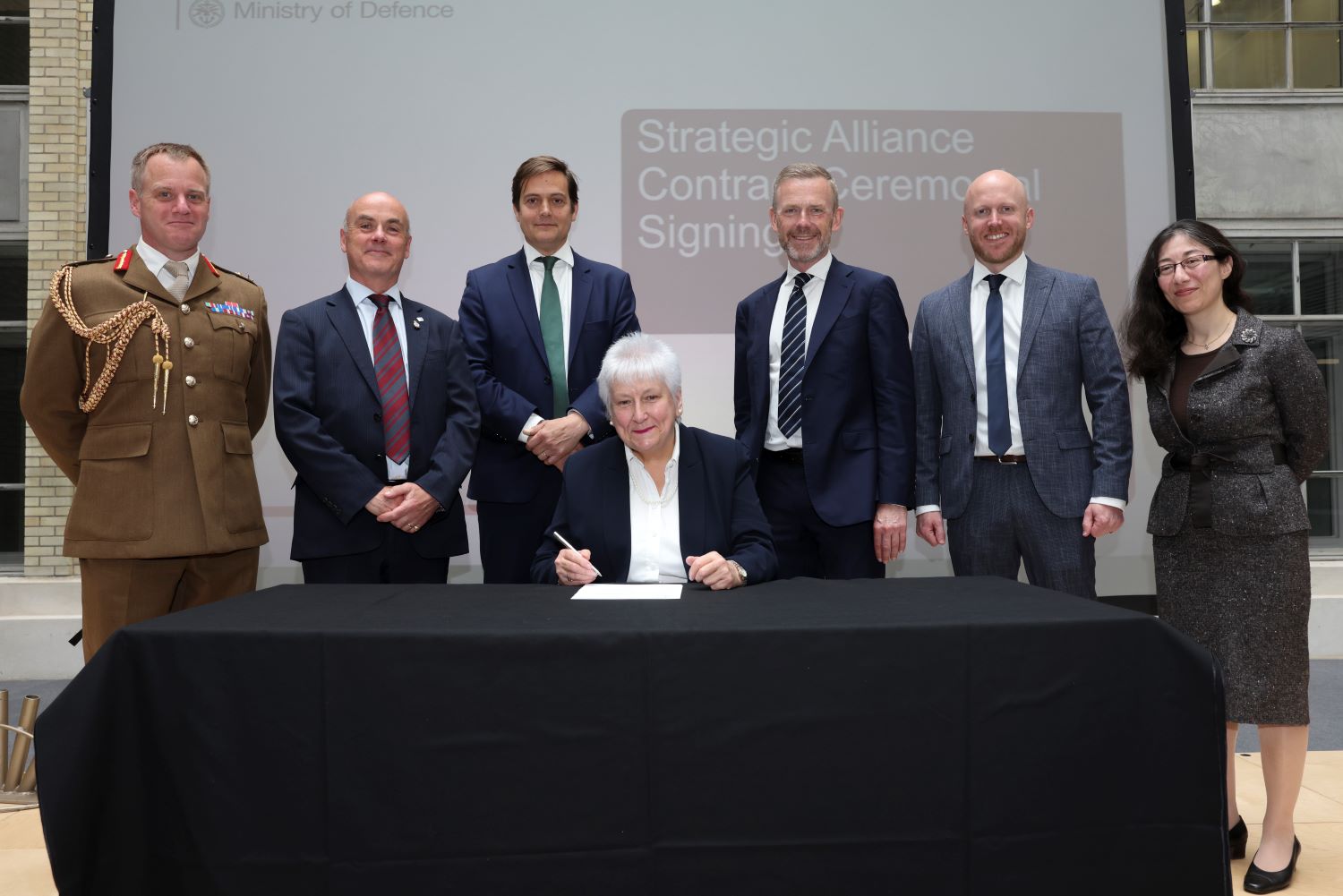 AECOM has become a party and signatory to the Defence Estate Optimisation (DEO) Portfolio Service Alliance Contract.
The company will provide technical oversight of the design and build elements of the DEO portfolio in Scotland and North England over circa seven years, having been awarded the Technical Services Provider (TSP) North Regional Package with the associated design and build projects in this region being estimated at approximately £700 million.
AECOM's role will cover multi-disciplinary services such as design assurance, project management, cost management, site supervision and other support services across a variety of Ministry of Defence sites.
---
---
The work will be undertaken in alignment with the DEO Portfolio which is investing £5.1 billion in a better-structured, modern and more sustainable estate that improves security and resilience. The DEO strategy includes plans for 16,000 new and refurbished service family homes and single living accommodation units, contemporary office space for over 14,900 people, 101 specialist military facilities including workshops, garages, medical, dental and sports amenities and education and training facilities for over 50,000 people.
As part of the DEO process, defence will dispose of sites that are no longer suitable for military requirements. This is a natural by-product of the enhancement of the defence estate as it provides the infrastructure needed by a modern expeditionary force.
Disposing of these sites creates opportunities for alternative use, resulting in regeneration, business growth and job creation within the local area. To date, DEO has disposed of 771 hectares of surplus military land for both commercial and residential development. This has since been repurposed in a number of ways including a boutique hotel, a school and a film studio, as well as green open space, commercial use and plans for over 6,500 new homes.
AECOM's collaborative working with other DEO Portfolio Service Alliance Members will help Defence to transition to a low carbon, sustainable estate which provides value to workers and residents through developing opportunities for a pleasant environment, health and wellbeing and sustainability.
---
---
AECOM's DEO portfolio lead Andy Harley said: "AECOM works with authorities across the UK to improve estates and the built environment, from decarbonisation of built assets to placemaking and supporting the energy transition. Our military and their families should be able to enjoy all the benefits of a modern, sustainability driven estate, which offers enormous social value in terms of supporting the families who live there and supporting the defence sector to continue to attract and retain personnel. We are proud to be awarded this contract and look forward to working collaboratively with the DEO Scotland and North England client team and Delivery Partners."
---