Albyn Architects expands with office move and new hires
Aberdeen-based architectural practice Albyn Architects is celebrating one of its busiest periods to date by moving to larger premises and taking on two additional members of staff in response to an increase in business across all its services.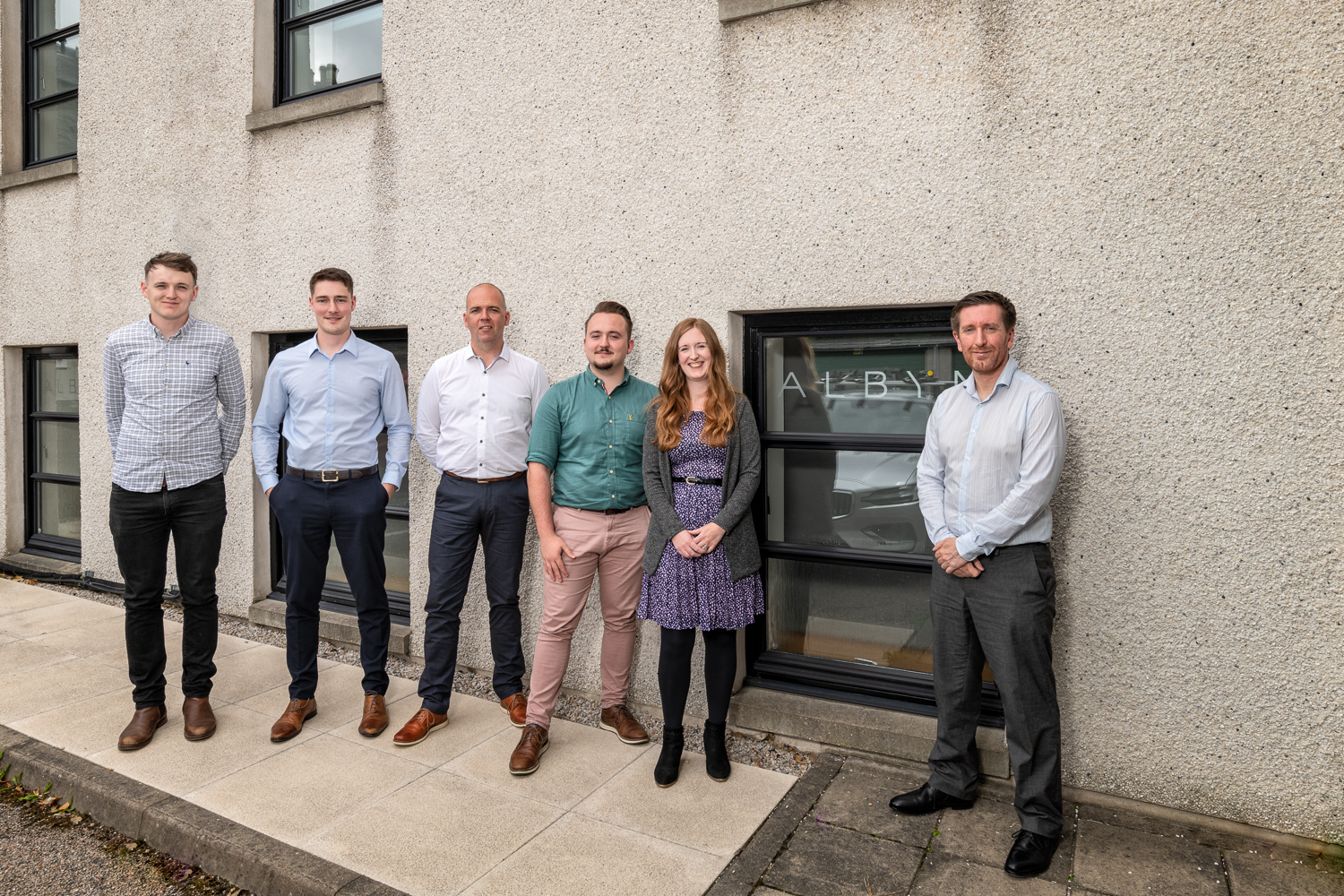 Joining the practice in its move to the new premises in Chattan Mews, off Chattan Place, Aberdeen, will be sister company, Albyn Design & Build.
Working side by side for the first time will strengthen the crossover of experience and knowledge, and a sharing of expertise and workload.
---
---
After a strong performance by both companies over recent months, plans are already being made for continuing strategic growth.
Adding two new members of staff has doubled the size of the team at Albyn Architects. Callum Law joined as an architectural technician after graduating with a BSc(Hons) in Architectural Technology from Robert Gordon University. Neil Macalister joins as an architectural assistant, having graduated Robert Gordon University with a Masters in Architecture (with Merit).
Founded originally as Albyn Architectural in 2015 by Mark Dellaquaglia, the company took a new direction in 2018 when Mark joined forces with co-director and principal architect Ian McGregor to form Albyn Architects.
The fast-growing young company was joined soon after by Caroline McBain, in the position of Associate Architect. Mr Dellaquaglia now focuses on business development and runs Albyn Design and Build which specialises in workplace design and build. Working alongside Mr Dellaquaglia is Kieran Lumsden who joins the company as Project Coordinator having graduated with a BSc in Construction Management from Robert Gordon University.
---
---
Despite the challenges of the past 18 months, Albyn Architects has seen a significant rise in the number of new enquiries received. Predominantly working across Aberdeen and Aberdeenshire, the company is also expanding its coverage, recently completing projects in Edinburgh and Montrose.
Ian McGregor said: "The growth of the business is a result of the hard work put in over the lockdown period. We wanted to position ourselves so the practice would be at the forefront of people's thoughts when things began to return to normal. To support this, we invested in a new website to showcase our range of completed projects and provide a more user-friendly platform.
"The office move and the addition of new team members is an exciting development, which sees further investment in the practice. We are in a strong position to take the business forward with confidence, based on the work we're engaged in now and the ongoing increase in project enquires."
The company, which also specialises in commercial work, has been appointed for an exciting refurbishment project in the heart of Aberdeen, which will showcase the benefits of the co-working relationship between Albyn Architects and Albyn Design & Build.
---
---
Mark Dellaquaglia, added: "I've been delighted with the growth and success of Albyn Architects, and particularly the resilience of the business during this extended period of disruption. We've been very careful to plan and deliver company growth without reliance on external funding, to make sure the business is sustainable and in the best possible position to take advantage of the return to a more stable economy.
"That, together with the ongoing growth of Albyn Design & Build, gives me great confidence in the future of the two companies. We have some exciting projects, both on site and in the pipeline for the coming year and are keen to share these as we progress."