Amp Energy plans Europe's largest battery storage facilities in Scotland
Renewable energy developer Amp Energy has announced plans for Europe's two largest grid-connected battery storage facilities in central Scotland.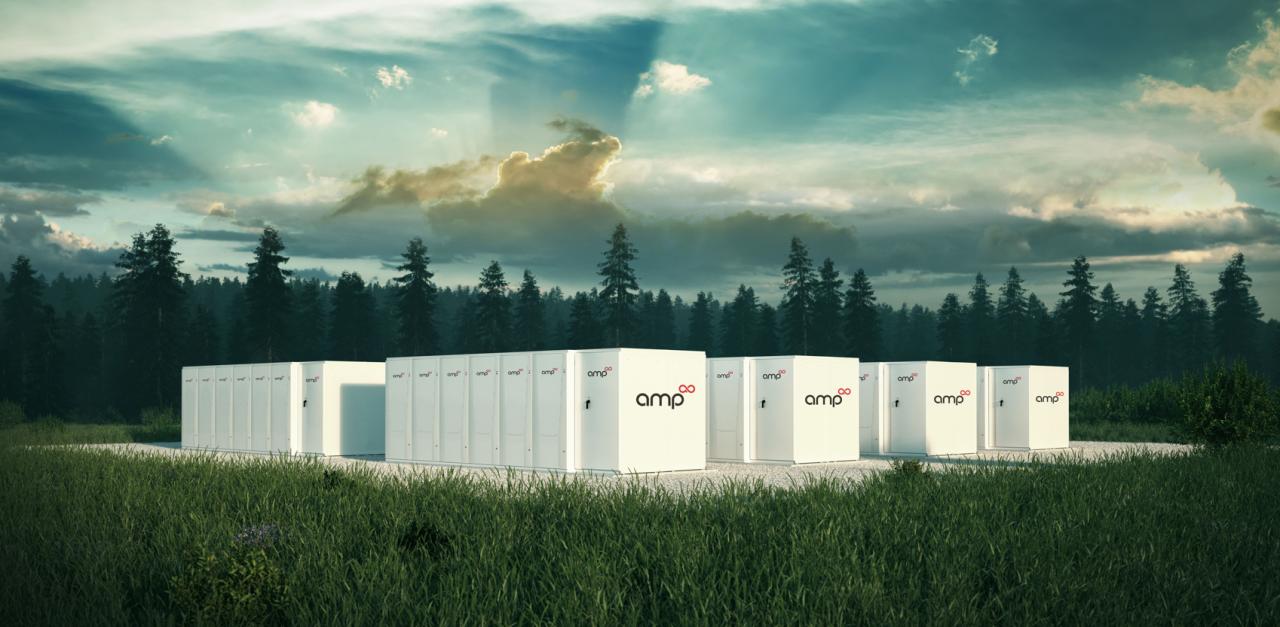 Due to be operational in April 2024, the Scottish Green Battery Complex will be comprised of two 400 MW battery facilities, each providing 800 MWhrs of energy storage capacity.
Following consultations with stakeholders and local councils, the two sites - at Hunterston and Kincardine - received planning consent from the Scottish Government on January 5.
---
---
The 400 MW batteries will be the two largest grid-connected battery storage facilities in Europe. Amp X, Amp's proprietary AI-powered digital energy platform, will be used to optimize dispatch of power from the batteries to the electricity grid. The projects will provide reliable grid stability services and power management across the central belt.
By storing and managing the dispatch of renewable energy generated from Scottish windfarms, the projects are future-proofing the UK's electricity infrastructure at a fraction of the cost of expensive transmission upgrades.
"With these ground-breaking projects Amp is making a significant investment in vitally needed green infrastructure as the UK transitions to a fully decarbonized grid. Our projects not only support the growth of renewable generation in Scotland but also provide an alternative to costly transmission upgrades for consumers" said Ben Skinner, vice president global markets at Amp.
The Hunterston and Kincardine projects are also participating in National Grid's Scottish Stability Pathfinder 2 tender, which seeks to address voltage and stability issues faced by the UK electricity grid. Amp's facilities will deploy state-of-the-art grid-forming inverter technology alongside two new Synchronous Condensers installations which also assist with grid stabilisation.
---
---
"The UK electricity grid is in the process of transitioning to a greener net-zero market", according to Amp's co-founder and chief investment officer, Paul Ezekiel. "This has only been accelerated with the recently awarded addition of 25GW of offshore wind licenses as part of the ScotWind offshore wind leasing program. Amp's development of strategically located, transmission-connected utility-scale batteries is helping the GB transmission network operator to provide UK citizens with a stable and secure carbon free electricity system."
---