And finally… Balfour Beatty launches educational book for children
Balfour Beatty has launched an educational book for children aged between six and eight years old, entitled, "CONES and Building Bridges".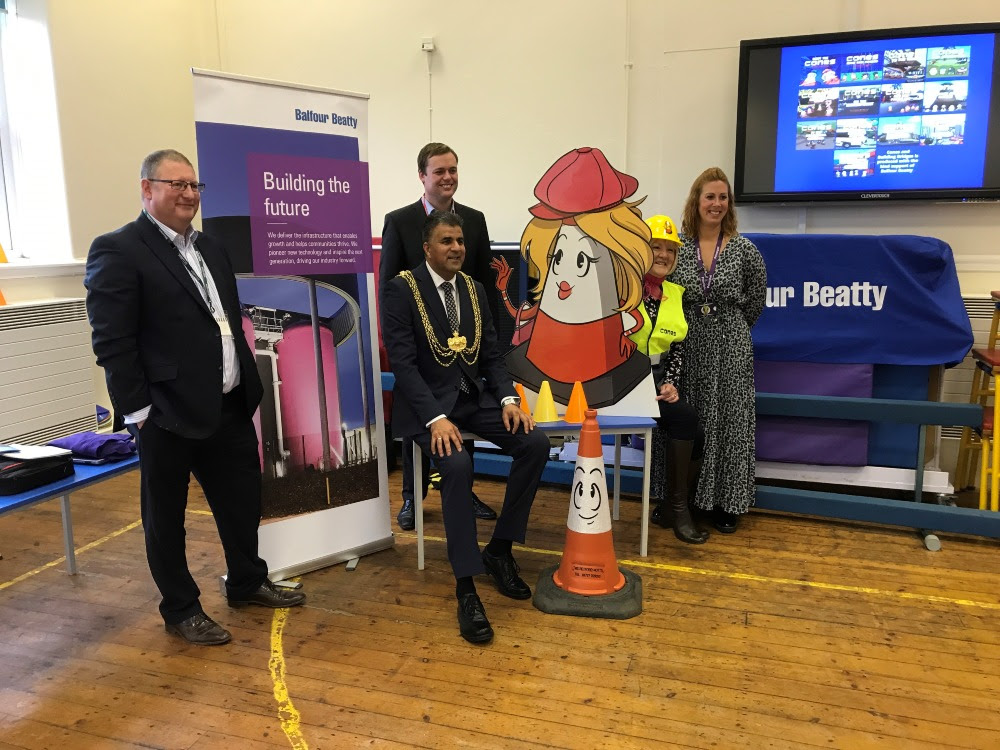 The book, written by author Chris Madeley, aims to inspire children to consider a career in the construction and infrastructure industry from a young age by demonstrating the exciting opportunities that the industry has to offer.
By bringing traffic cones to life, "CONES and Building Bridges" takes the reader through a typical day on a construction site, educating them on health and safety and touching on topics such as the importance of a diverse and inclusive workforce.
---
---
Supported by the Lord Mayor of Leeds, Councilor Asghar Khan and Leeds City Council's executive member for infrastructure and climate, Councillor Helen Hayden, 1,000 copies of the book will be provided, free of charge, to schools across Leeds.
"CONES and Building Bridges" marks the latest in a series of books written by Chris Madeley about the construction and infrastructure industry. The series has recently been recognised by CSR-A, the UK's only accreditation body for Social Responsibility.
Mark Bullock, Balfour Beatty chief executive officer, UK Construction Services, said: "For many years, we have actively sought to engage the future generation of engineers and construction professionals.
"Through grassroots activities such as these, we're able to set young minds free, allowing them to envisage working in the construction and infrastructure industry, whilst encouraging them to realise their dreams."
---
---
Chris Madeley, author of CONES and Building Bridges, commented: "I am delighted to work with such a forward-looking company which is proactively demonstrating its commitment to improving opportunities for young people, health and safety, and awareness of this essential industry.
"It is my pleasure and privilege to use the Cones characters in this way, particularly to highlight the exciting jobs and career opportunities available to both boys and girls as lifetime opportunities to encourage them to shed stereotypical attitudes and explore the boundless opportunities of the construction industry."
"CONES and Building Bridges" was developed by Balfour Beatty's Regent Street Flyover and East Leeds Orbital Route projects in Leeds, in support of the bold targets and ambitions set out in the company's refreshed sustainability strategy "Building New Futures", in which it committed to positively impact more than one million people between now and 2040.
---