And finally… Chopper railled for Scottish Water upgrades
Scottish Water took to the skies for a dramatic helicopter delivery of a footbridge to the remote Dhu Loch Reservoir on the Isle of Bute.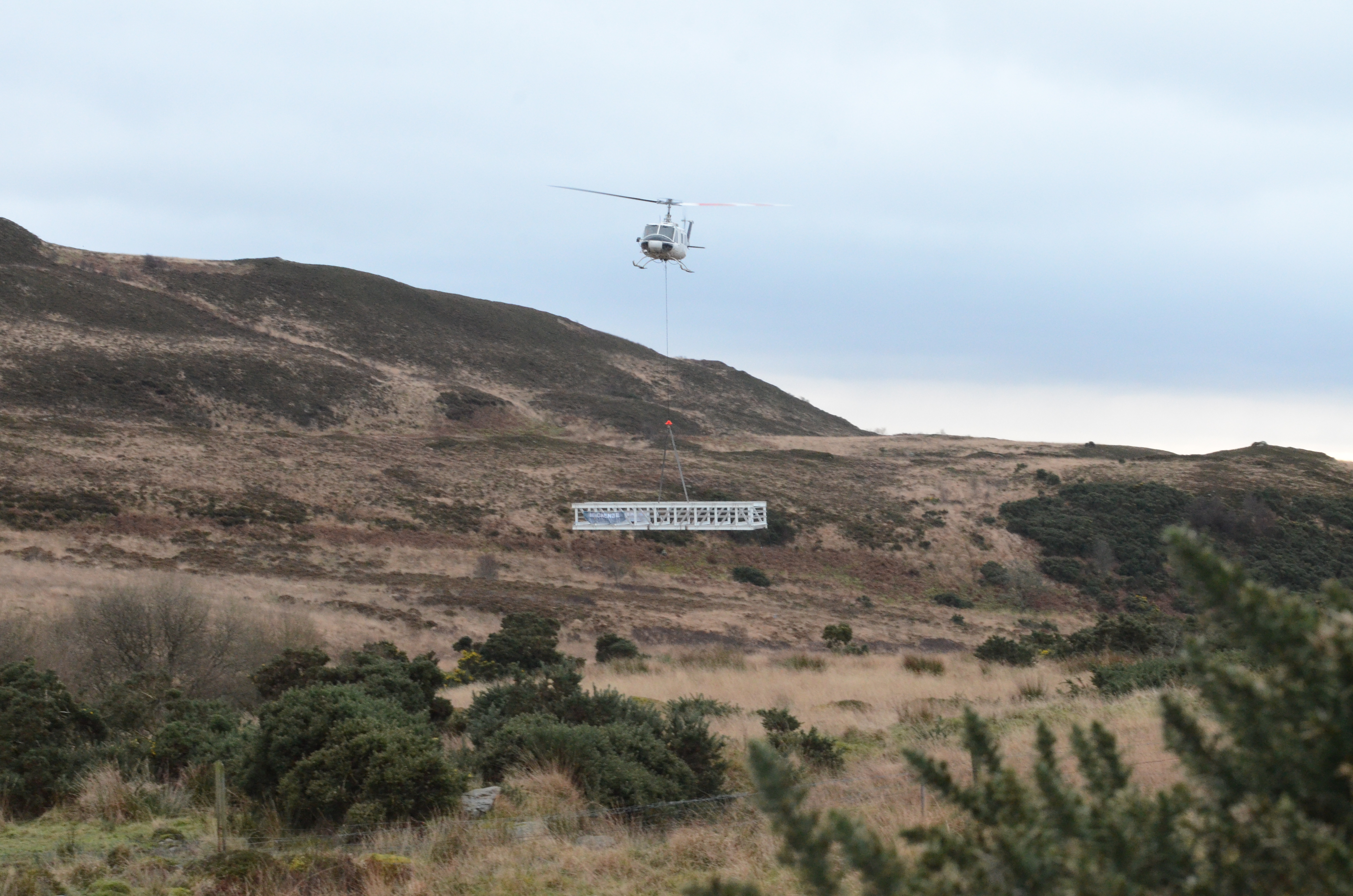 The footbridge is the missing link in an ongoing £250,000 investment project at Dhu Loch Water Treatment Works. It allows workers to access the valve house on the reservoir.
The helicopter was drafted in to safely deliver the two ton, 13-metres-long bridge to site and help negotiate it to its final landing spot.
---
---
Alexander Young, a senior project manager at Scottish Water, has been working with contractor Mackenzie Construction to deliver the project.
He said: "Given the remote location of the reservoir and our water treatment works, access can be tricky for heavy plant.
"As a team, we decided that the best and quickest solution was to charter a helicopter to transport the bridge to its final destination. It's not every day we have such high action activity on our projects - it was like something out of a James Bond movie!"
David Hepburn, contracts manager at Mackenzie Construction, said: "Working on Scottish Water's Dhu Loch Reservoir project in Rothesay has been a fantastic experience for Mackenzie Construction.
---
---
"With such a remote and isolated location only accessible by all-terrain vehicles, heavy plant access wasn't an option. The helicopter lift was our proposed solution and, to ensure the weight of the bridge could be carried by the helicopter, the bridge was made from a fibre reinforced polymer which weighs less than steel. This meant it could safely be transported and installed by air.
"Water levels at the reservoir were briefly reduced and a temporary dam installed, in order to lay the concrete for an intermediate support for the new bridge and to enable the final installation. The project was completed safely and efficiently, and we're very proud to have been a part of its success."
The improvement work at Dhu Loch Reservoir will be completed this week.
As a source of water for around 6,500 residents on the Isle of Bute, the upgrades being carried out here will help ensure customers can continue to enjoy fresh, great-tasting Scottish water.
---