And finally… fence-mending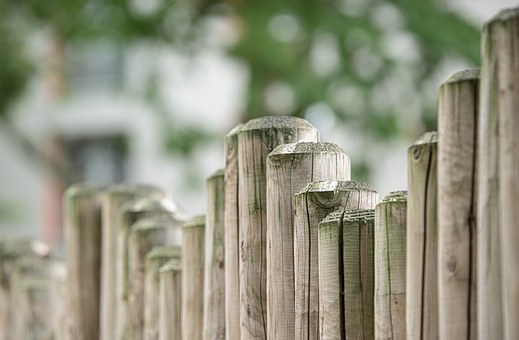 A local authority has apologised for demanding that a local landowner remove an unauthorised fence before it was pointed out that it was erected by the council itself.
The demand was made by the enforcement division of Longford County Council in Ireland in a letter to Louis Herterich, a local butcher and property developer.
In the letter, which has been seen by the Business Post, Mr Herterich was told that "it has come to the attention of Longford County Council that a new palisade gate and fence have recently been erected on your property at Breaden's Lane, which requires planning permission and is causing difficulty for other users of the lane".
He was advised to "please have this removed within six weeks".
---
---
Herterich's planning consultant, Liam Madden, wrote to the council on his behalf advising them that while it was correct that the fence required planning permission, it was not a new development, was not on Mr Herterich's land, and moreover it had been erected by the council.
In this letter, Mr Madden said that Mr Herterich had "no hand, act or part in the design or erection or financing of the fence" and added that "it is quite a mystery why you singled out my clients, or on whose misinformation you acted".
"That you should demand that my clients remove the structure, designed and promoted by your own council and on a public highway, is indefensible and outrageous," Mr Madden wrote.
All of the confusion could have been avoided, he argued, if the council "had taken the simple precaution of walking the circa 300 metres" from its offices to what he described as "the scene of the crime" to establish the facts.
---
---
Further, Mr Madden wrote, the council had accused Herterich of an offence, which was defamatory because it had been effectively published to third parties. He demanded an apology, retraction and an offer to make amends. He also said that if Mr Herterich's demands were not met within seven days, he would refer the matter to the Planning Regulator and the High Court.
The council's planning officer wrote to apologise to Mr Herterich and to acknowledge that the fence "was in fact erected by the Environment Department of Longford County Council in response to anti-social behaviour and had nothing to do with yourself".
---