And finally… in a twist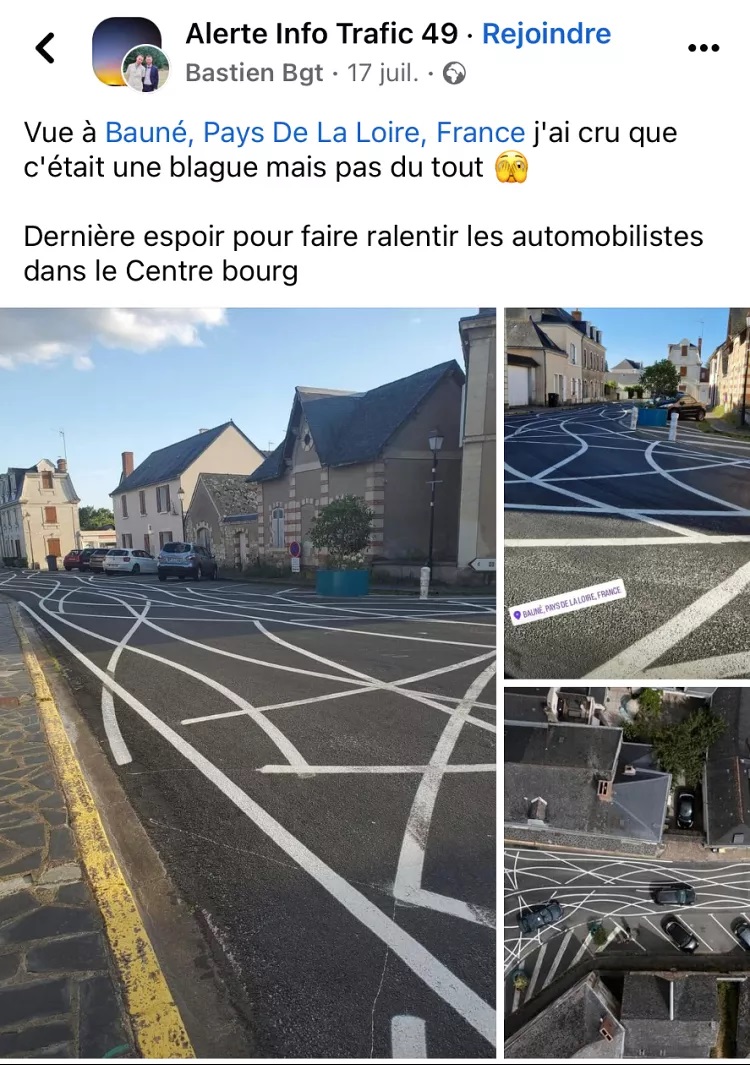 Drivers in a French village have complained after being disoriented by crisscrossed white lines on the road which the mayor has argued has purposefully made them slow down.
The village of Bauné in western France introduced the series of crisscrossing white lines at intersections of several main roads.
The mayor said it's a way of encouraging drivers to slow down in an area where the speed limit is supposed to be 20 kph but where drivers can sometimes top 50.
---
---
"It is a town of 1,700 inhabitants which is crossed by three main county roads and specifically at this area, there are two. People drive fast and it's complicated to get people to slow down and to have roads signs that work," said Jean-Charles Prono, the mayor of Loire-Authion, a group of seven villages including Bauné where the intersection is.
It was a discussion among the area's elected officials and the larger metropolitan region of Angers, he told EuroNews.
The goal is "to make it difficult to read the landscape, that is, to create events that will attract the attention of the driver to say what is happening," Prono added, saying they could also have added speed bumps but that those can be loud in a village.
Prono said the configuration is not "final" but that the elected officials wanted to do something quickly that can work to slow drivers down now.
---
---
"At the moment, it's working," he added.
---