And finally… jail break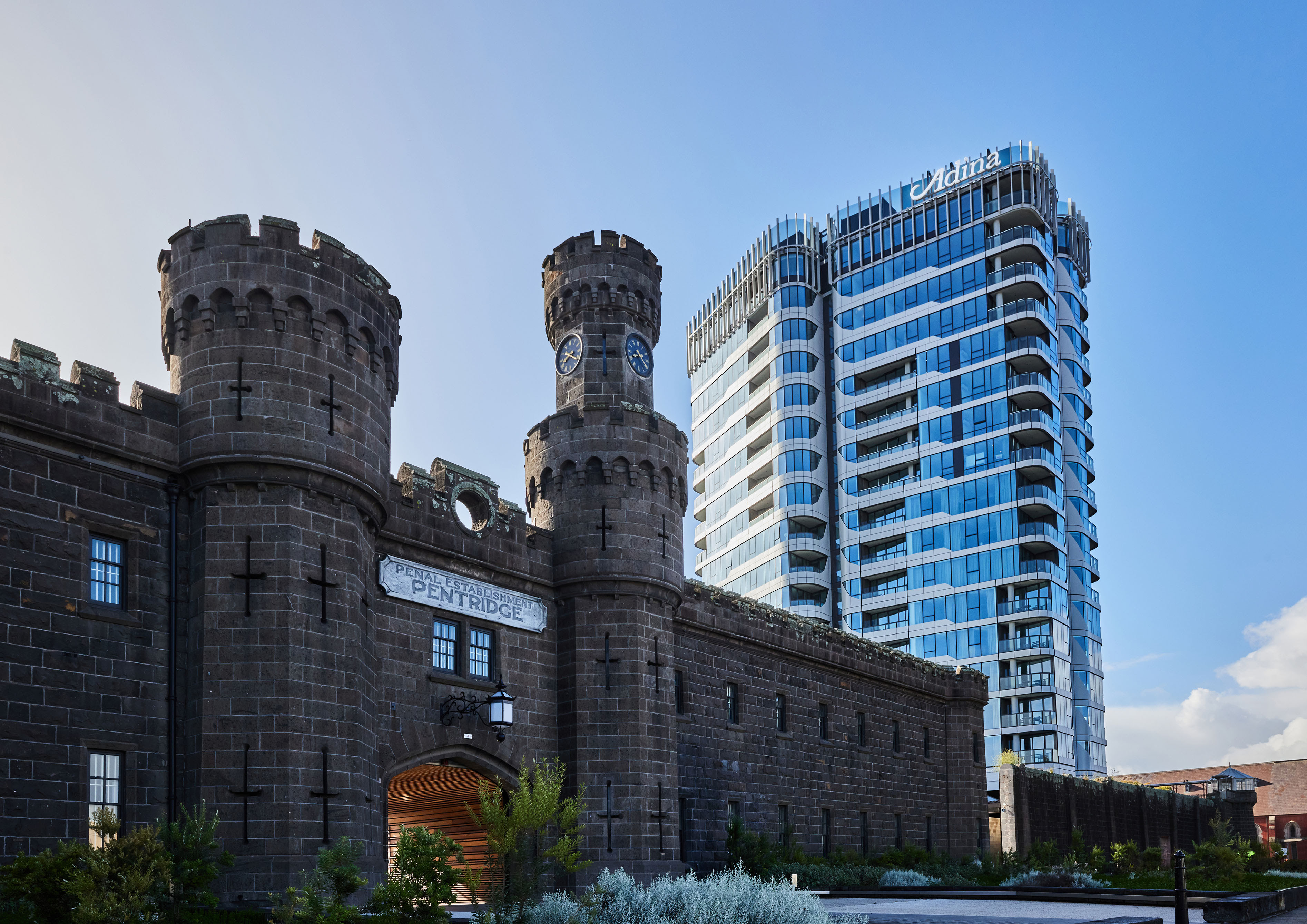 Twenty-six years since the doors slammed shut on one of Australia's most notorious prisons, the shackles of the past have been thrown off and HM Prison Pentridge has reopened as a billion-dollar dining and entertainment precinct just 8km from the Melbourne CBD.
The redevelopment of the 170-year-old site is one of the largest bluestone restoration projects ever undertaken in Australia and one of just 40 prison hotel conversions worldwide.
The unique centrepiece of the redevelopment is The Interlude, the world's first experience-led urban wellness retreat in a converted prison. It features 19 exclusive heritage suites, each created out of 4 to 5 original cells with vaulted brick ceilings, original cell doors and bluestone walls. Each wall between the original cells took two weeks to demolish.
---
---
With no blueprints to work off, converting the landmark gothic revival building was no mean feat says Jesse Kornoff, general manager, The Interlude "behind every wall in every roof space, under the floors is a new surprise that the builders were able to discover".
Guests at The Interlude can indulge in an underground candlelit relaxation pool which took three months to dig out by hand using a conveyor belt to remove the 250 tonnes of rock. The result is a stunning sanctuary carved out of bluestone and basalt that has to be one of the world's most unique swimming pools.
The bar features former cells converted into cosy booths and a wine cellar that was itself once a cell.
HM Pentridge Prison began operating in 1851 and closed almost 150 years later, one of its most infamous inmates was bushranger Ned Kelly. The walls of the buildings were built from stones that prisoners quarried on site in the 1850s and 1860s. Eventually, the prison had more than six kilometres of interior and exterior bluestone walls, some six meters high.
---
---
During the redevelopment of the site, several rare panopticons were unearthed under the old prison exercise yards. Built in the 1850s and shaped like cartwheels, they were known as airing yards where inmates were granted one hour per day to exercise in isolation. Only eight known airing yards of this style still exist in the world, three of these at Pentridge.
---