And finally… Kids reimagine some of London's most famous landmarks
London's skyline plays host to a wealth of iconic landmarks, where historic and contemporary architectural styles intermix to make for one of the most visually striking cities globally. From the instantly recognisable silhouette of Big Ben to the high-rising elegance of The Shard, tourists travel in their millions to get sight of these landmarks and their history each year.
But what would these London Landmarks look like had they been designed by kids? Barratt asked four classes from four different London schools to redesign some of the most famous city landmarks in any way they want. Partnering with a 3D renderer, the housebuilder then selected its favourite drawing for each and brought the fantastical illustrations to life.
Woodland Big Ben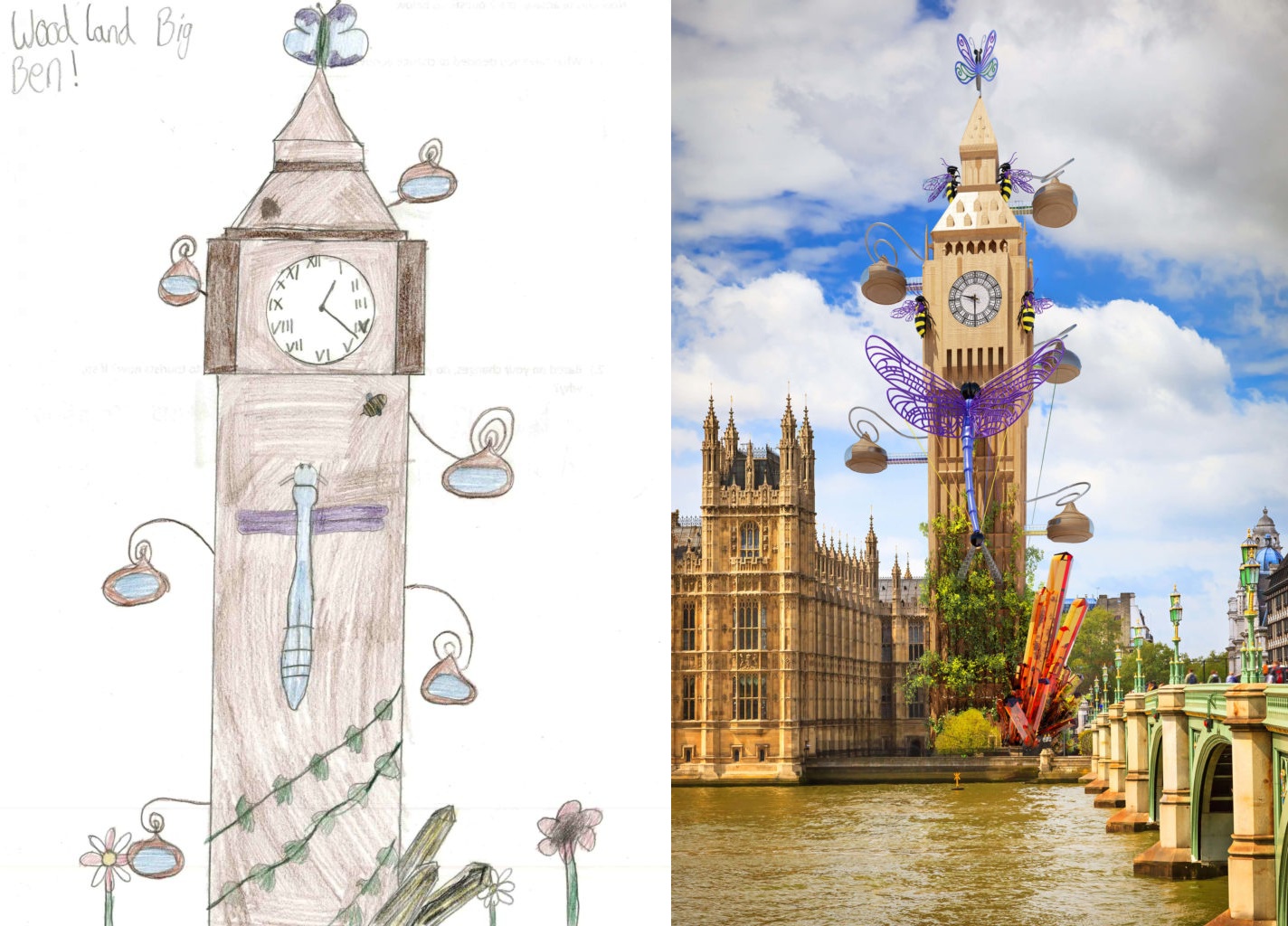 ---
---
Big Ben has been reimagined by Daisy, aged 11, and features a wood construction giving it a naturalistic finish. Those hanging baskets which look a lot like beehives, also serve as wellbeing pods, where tourists and city workers alike can sit down, relax, and take in the sights of London. Daisy has also featured an ornate dragonfly sculpture sitting just below the clockface, as well as smaller bee sculptures scattered throughout helping to bring in more of the woodland nature feel. The finishing touches around the base include hanging ivy and some crystals.
Tower Bridge Theme Park

The next London Landmark reimagining was drafted up by Navneet, aged 7, who has turned Tower Bridge into a full theme park. Thrill seekers would rejoice knowing that it now features a rollercoaster, waterslides, a racetrack, and a giant bouncy castle. If a leisurely swim sounds more up your street however, Navneet has also incorporated an infinity pool which would be sure to offer some unique views of London's skyline. For any visiting VIP's, there are also 2 helipads the shape of pizza slices that sit above each of the towers.
---
---
The Star London Eye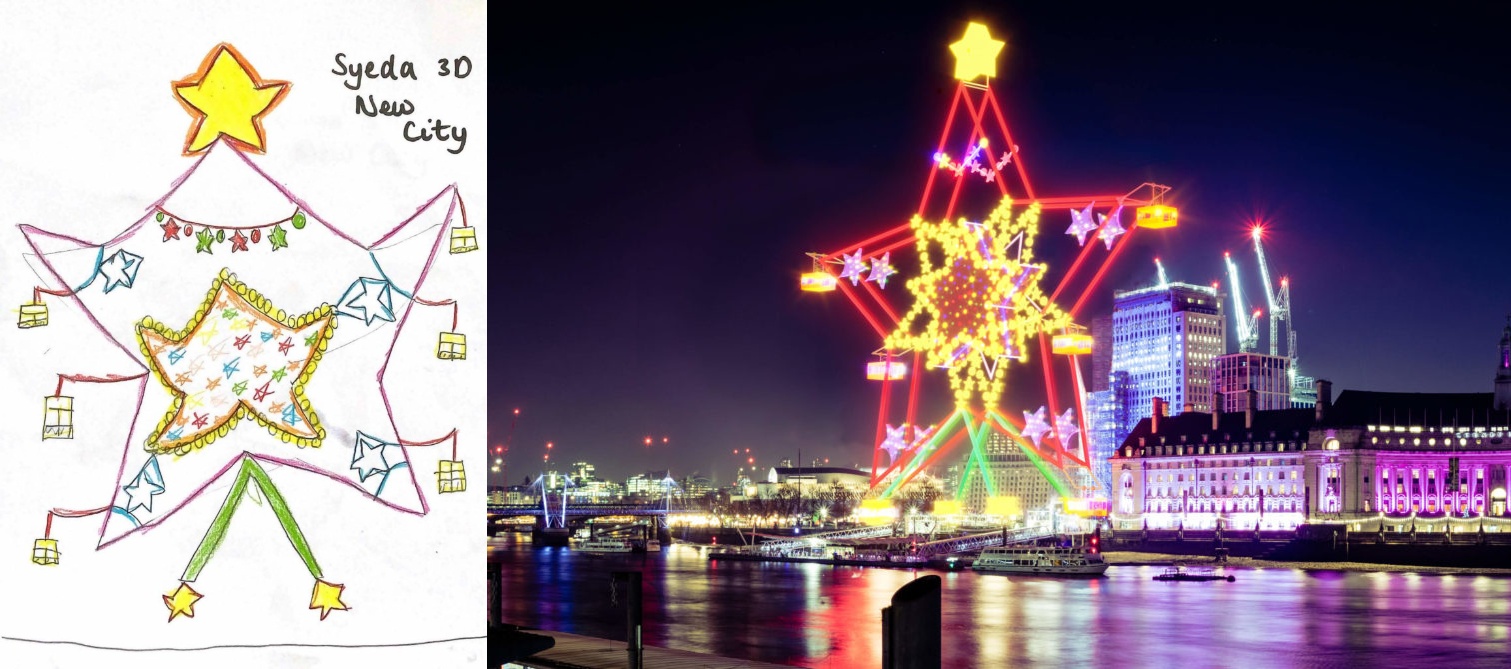 Designed by Syeda, aged 8, this reimagined version of the London Eye foregoes the round shape and instead uses a visually striking star. With neon lights throughout, this new addition to London's skyline would be sure to brighten up the city all year round, and is sure to be a big hit over the festive months. And for a ride to remember, Syeda's design also features several traditional square cars where visitors can take flight.
The Spooky Shard Coaster
---
---
The last landmark to be reimagined is by Ayan, aged 6, who has turned The Shard into a haunted roller coaster. Using the buildings height to his advantage, Ayan's created a white-knuckle ride that stretches the entire length of the building. Ghosts and vampires also patrol the tracks, whilst the orange and green colourways add to the Halloween theme.