And finally… Local artist inspired by steelwork on Skye hospital development
Construction work on a hospital project in Broadford on Skye has inspired a well-known artist to produce a series of works.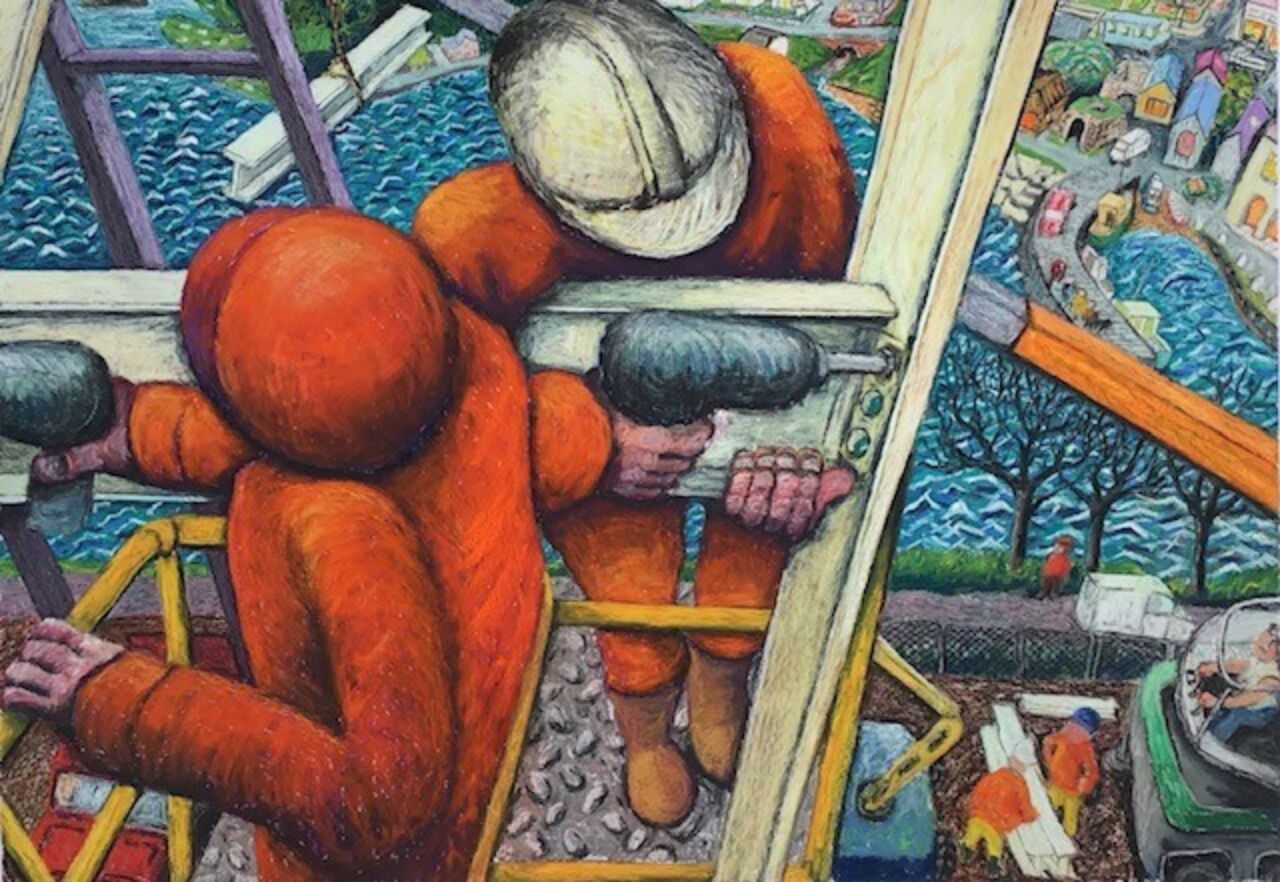 Stephen Gregory, who lives near the site of the new Skye, Lochalsh & South West Ross Community Hospital, was so taken by the steelwork installation during the early stages of the project that he produced three pastel drawings.
Two of the drawings have been replicated by hub North Scotland's main contractors for the development, Balfour Beatty, and are now on display at the site entrance, for the public to enjoy.
---
---
Stephen, 69, is highly regarded for his paintings of large metal structures and fabrication in shipyards and construction sites. He was artist in residence in Milton Keynes during the late 1970s when it was undergoing huge development and expansion.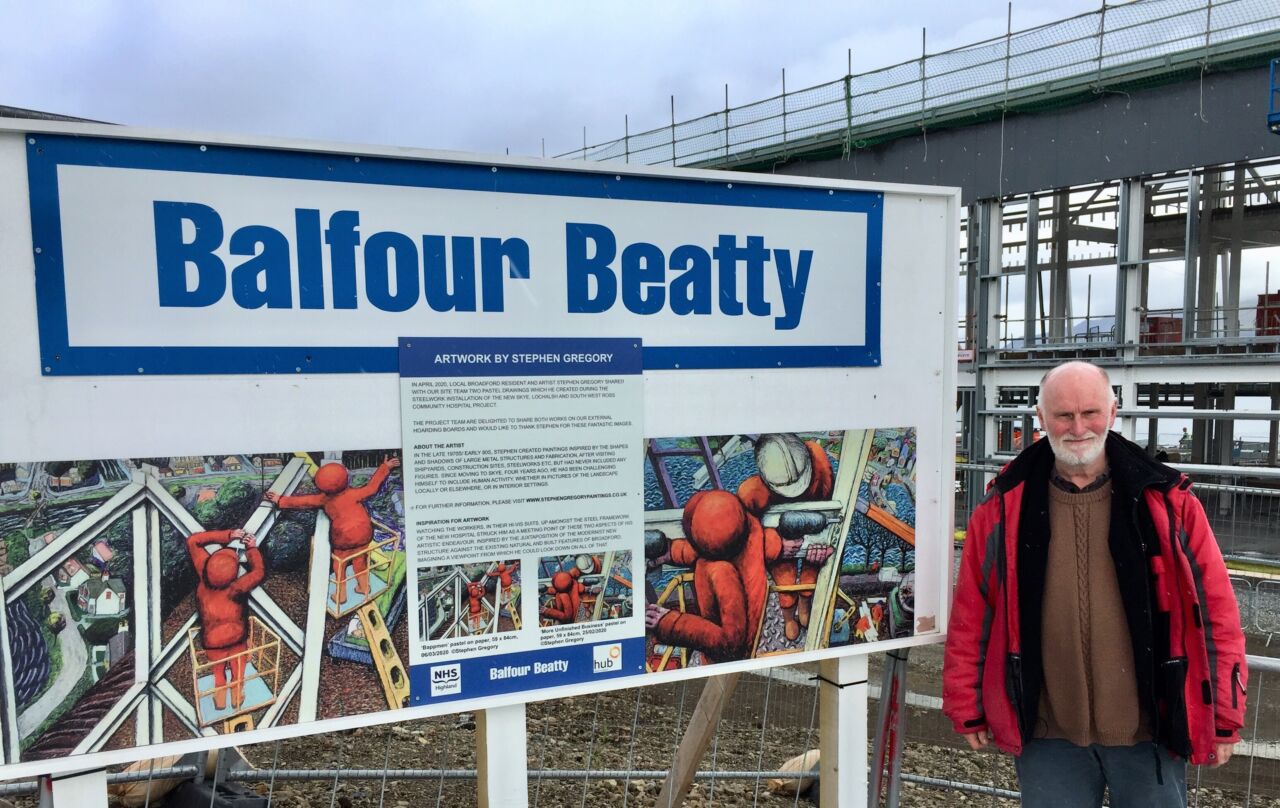 Since moving to Skye four years ago, he has challenged himself to include human activity in his creations. The new hospital development provided the perfect opportunity as he watched the site operatives in their hi-visibility suits working in the giant steel framework.
Stephen explained: "I was excited by this development and wanted to create something visualising it from an unusual viewpoint up above. I was inspired by how this huge, modern structure fits in with the surrounding natural environment of Broadford."
---
---
He added: "I am very pleased with my finished works and delighted that two of them are on show at the site for the public to enjoy. I think it is great to get a new hospital just down the road from where I live, and I think the building is going to enhance the landscape."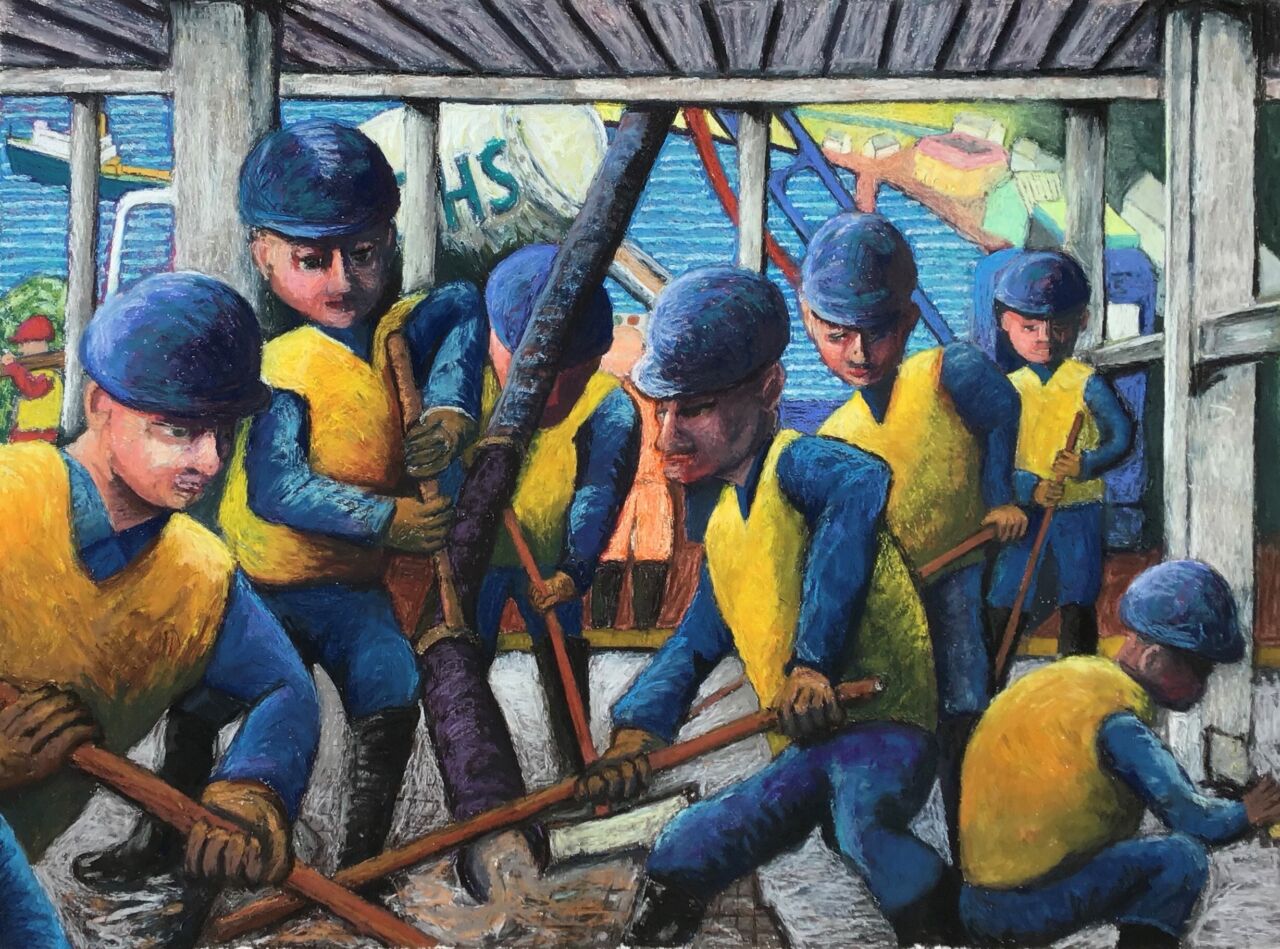 The two works on display are 'Bappmen' and 'More Unfinished Business', which show operatives working in the steel frame. Stephen later produced a third work, 'A Good Spread', which shows workers pouring a concrete floor in the steelwork.
The new hospital at Broadford is being delivered by hub North Scotland on behalf of NHS Highland, along with the new Badenoch & Strathspey Community Hospital and Health Care Centre in Aviemore in a £40 million project. Balfour Beatty is the main contractor on both sites and the hospitals are due for completion in 2021.
---
---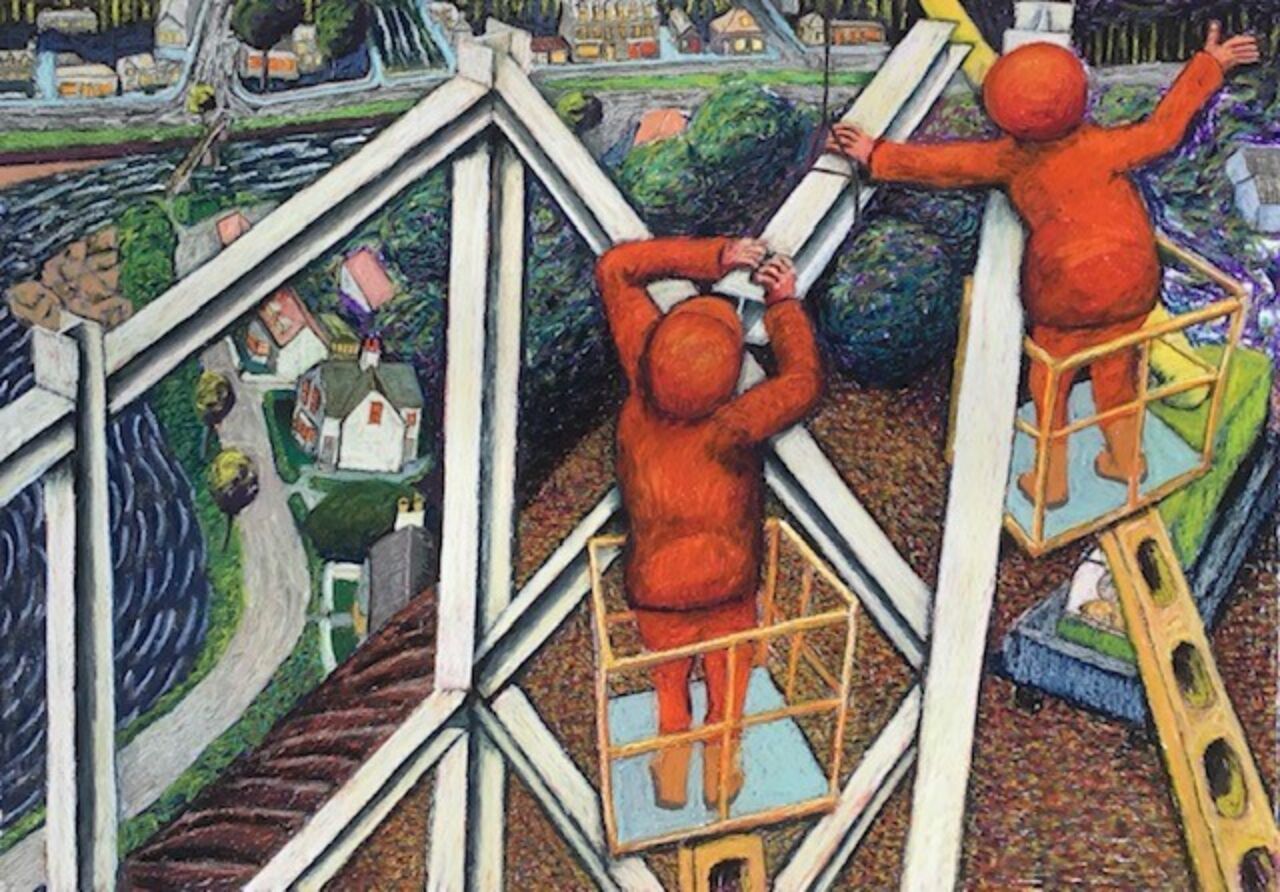 Hub North Scotland project director Linda Shearer said: "The new hospital will bring many benefits to the communities it will serve, and we are delighted the construction has inspired Stephen to create these remarkable works."
More information on Stephen Gregory's career and works can be found on his website at www.stephengregorypaintings.co.uk.
---