And finally… McDonald's aims for net-zero magic at Orlando restaurant
A recently completed McDonald's restaurant is aiming to be the first net-zero restaurant in the quick-service industry.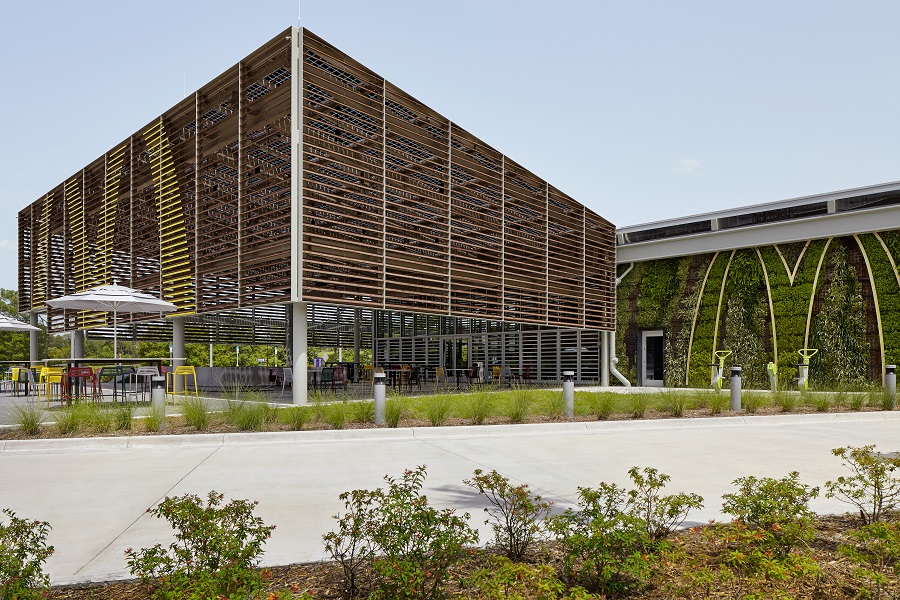 Under a shed clad in solar panels, the 8,024 square-foot Flagship-Disney, designed by Ross Barney Architects, was envisioned and developed in response to the Florida climate.
According to the architect's website, energy consumption is reduced by optimising building and kitchen systems. Energy is generated onsite by 18,727 square feet of photovoltaic panels, 4,809 square feet of glazing integrated photovoltaic panels (BiPV), and 25 off-the-grid parking lot lights produce more energy than the restaurant uses.
---
---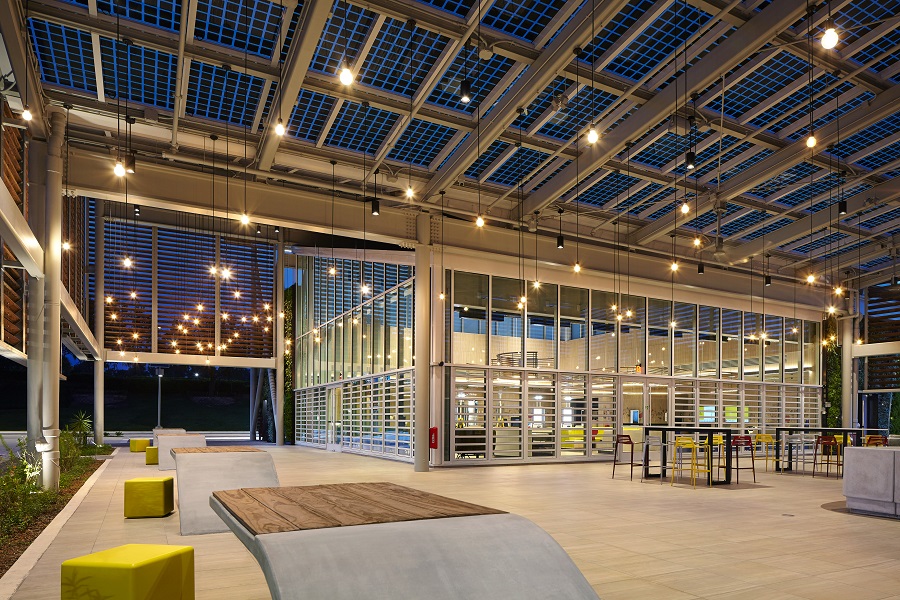 As Orlando experiences significant humidity, the building is naturally ventilated approximately 65% of the year. Jalousie windows, operated by outdoor humidity and temperature sensors, close automatically when air-conditioning is required. An outdoor "porch" featuring Kebony wood louvered walls create an extension of the indoor dining room.
Additional sustainable strategies include paving materials that reduce the urban heat island effect, surfaces that redirect rainwater, 1,766 square feet of living green wall that increases biodiversity, new LED lighting, and low flow plumbing fixtures.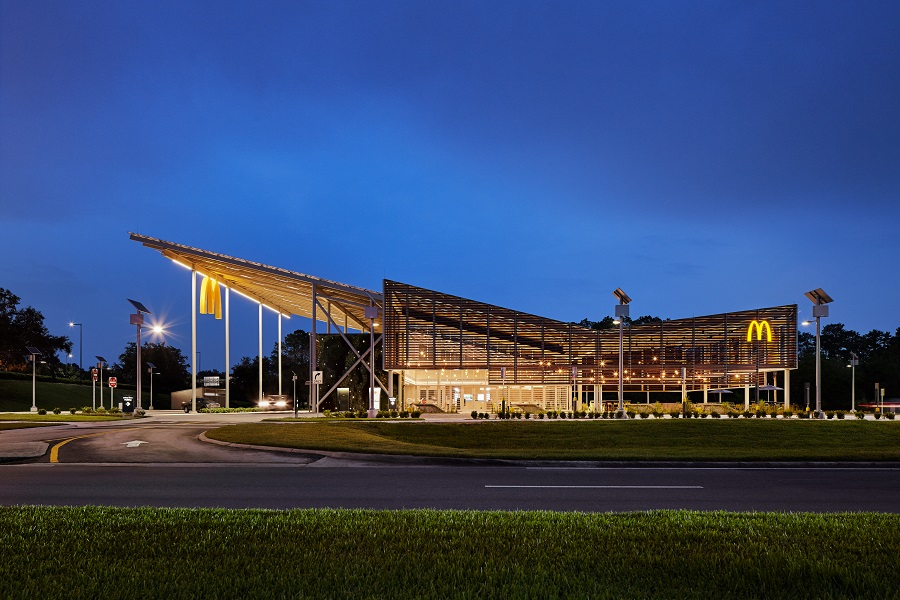 ---
---
Ross Barney Architects emphasise that "a robust education strategy was a goal of the project". The architecture itself becomes a narrative tool in addition to interior wall graphics, interactive video content, and gaming unique to this location. The restaurant teaches visitors of all ages how to be more dedicated environmental stewards.
Ben Roberts, US marketing director at Kebony, said: "This is a phenomenal project for McDonalds and Kebony is extremely proud to be recognised in conjunction with the world's first net-zero quick-service restaurant. Featuring over 15,000 square feet of reSAWN's HALLO shou sugi ban charred Kebony® wood, the building embraces sustainability and is a fantastic example of exceptional creativity in design."
---